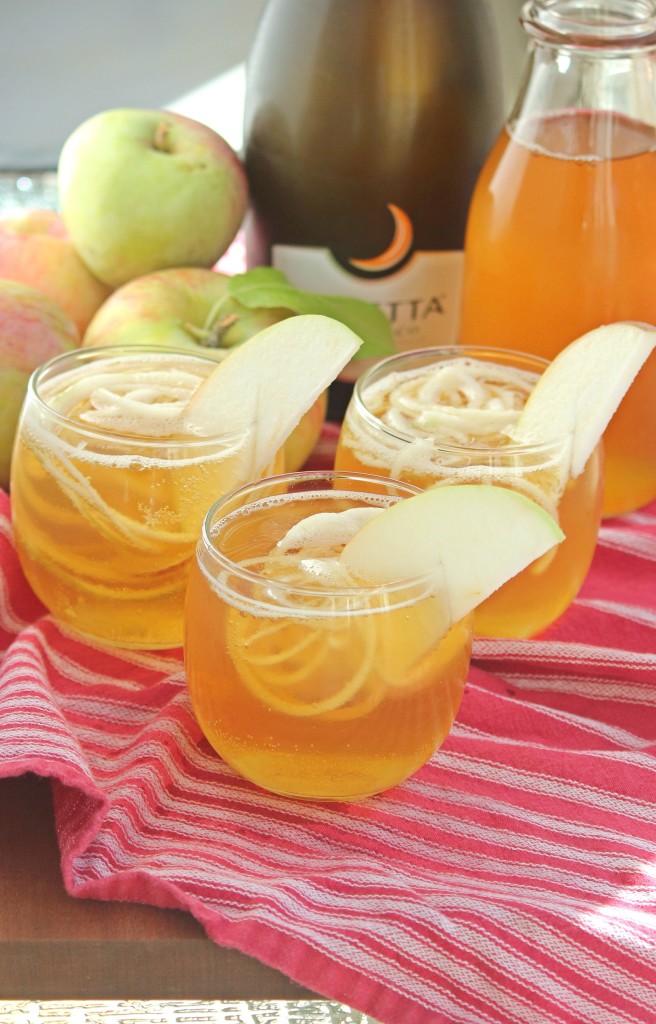 Ya know I wanted to find the right name for these. To the naked eye, they may appear to be Apple Cider Mimosas – but the naked eye doesn't know that there's even more booze in these than a mimosa could ever dream to have.
We had some friends over last week and I thought "Meh, I'll make a cocktail – maybe people will drink them – maybe not – I mean it's daytime – there are kids around – everyone's wearing flannel". Um, I had to whip up an emergency double batch – they were suckin' them down like kool-aid!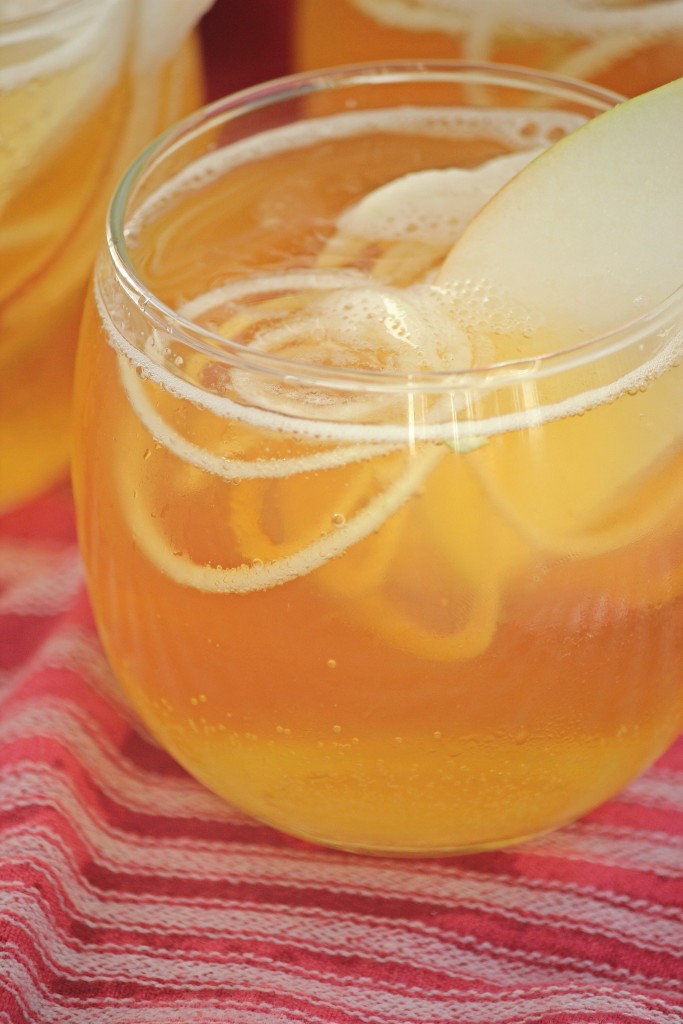 My most fave cocktail to have at Christmas time is a Poinsettia – a mixture of cranberry juice, vodka and triple sec topped off with prosecco. Nothing fancy or out of the ordinary, but a perfect 10 combination of flavors, especially when you let the juice, vodka and triple sec chill for a while ahead of time. These Apple Cider Mimosatinis are that but with apple cider instead of cranberry juice.
I also got to blow the dust off my Spiralizer to make some fun, curly apple garnish for these. That makes them healthy, right? YES.
Apple Cider Mimosatini
2016-10-18 19:17:22
Apple Cider Mimosa's older, funner and boozier sister
Ingredients
3 cups apple cider
1 cup vodka
1/2 cup triple sec
prosecco for top off'age
Instructions
In a large pitcher or mason jar, combine the apple cider, vodka and triple sec. Chill in the fridge for at least an hour, up to overnight (the longer the better).
When ready to serve, pour 1/2 - 1/3 of the cider mixture into your glass (depending on your preference of cider to prosecco ratio), and then top the remainder off with prosecco. You can get real fancy and garnish with spiralized apples. Or you can just drink it.
And They Cooked Happily Ever After http://www.andtheycookedhappilyeverafter.com/