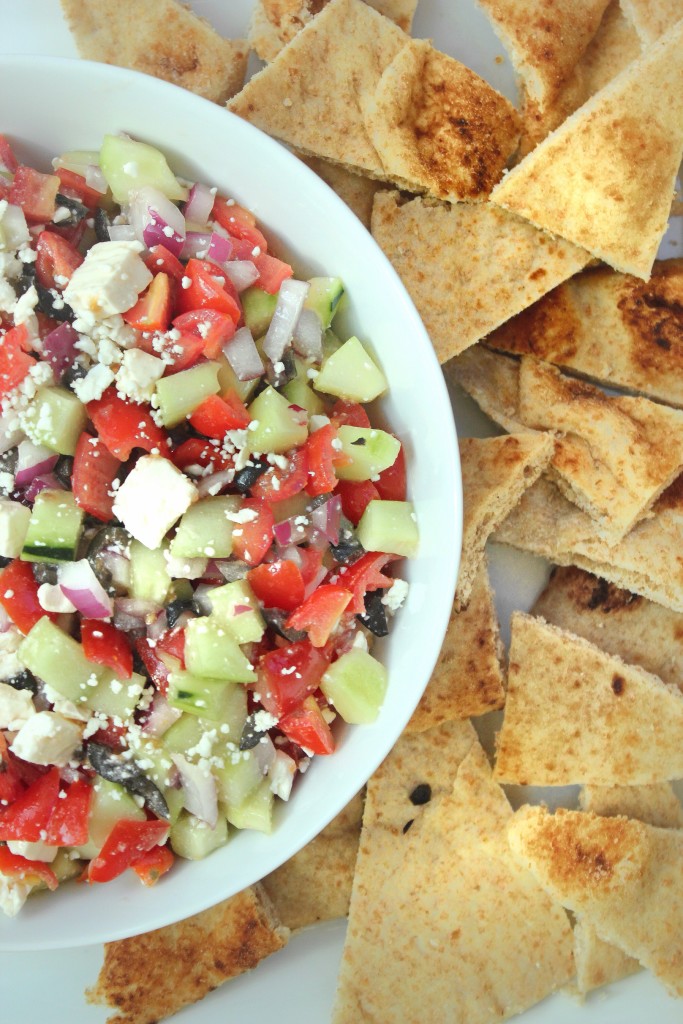 My last blog post had Eggnog in it. Like the kind you drink at CHRISTMAS. So yeah, I get it. The blog slackage is off the chain. But, I've got a great excuse though for my hiatus – and my excuse has blue eyes and I THINK a dimple!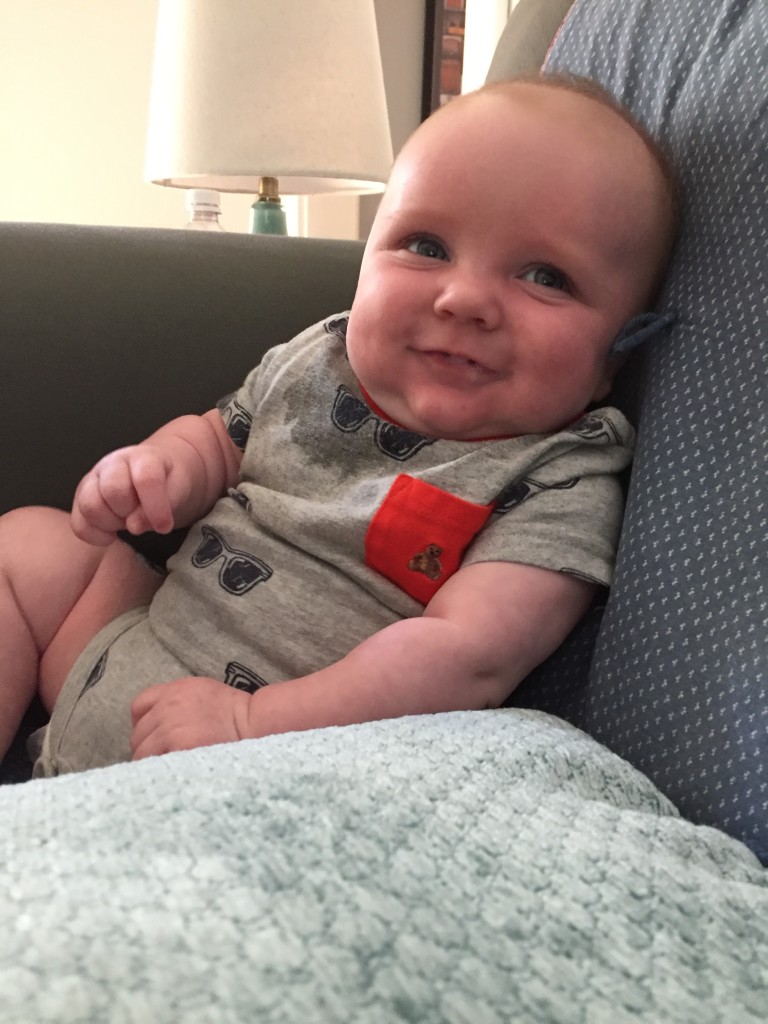 HI Murphy! For months and months we planned on this chub being a February baby – we imagined all the other exciting things that happen in February – family birthdays – our anniversary – snow. But Murph just wasn't cut out to share the February birthday spotlight with so many other events, so on January 27th he came out screaming at 4:57pm weighing in at 5lbs, 8oz and 19.5″ of pure snuggle magic. Since then, we've learned a new definition of love. But I've missed lots of things since he's been here – like blogging – and cooking – and showering – and clothes sans spit up.
So I'm just gonna put this one right here for you, just in time for sum sum summahhh. What's better on those hot summer days than a fresh salsa with chips to dip? And icy cocktails to wash them down with? THERE IS NOTHING BETTER.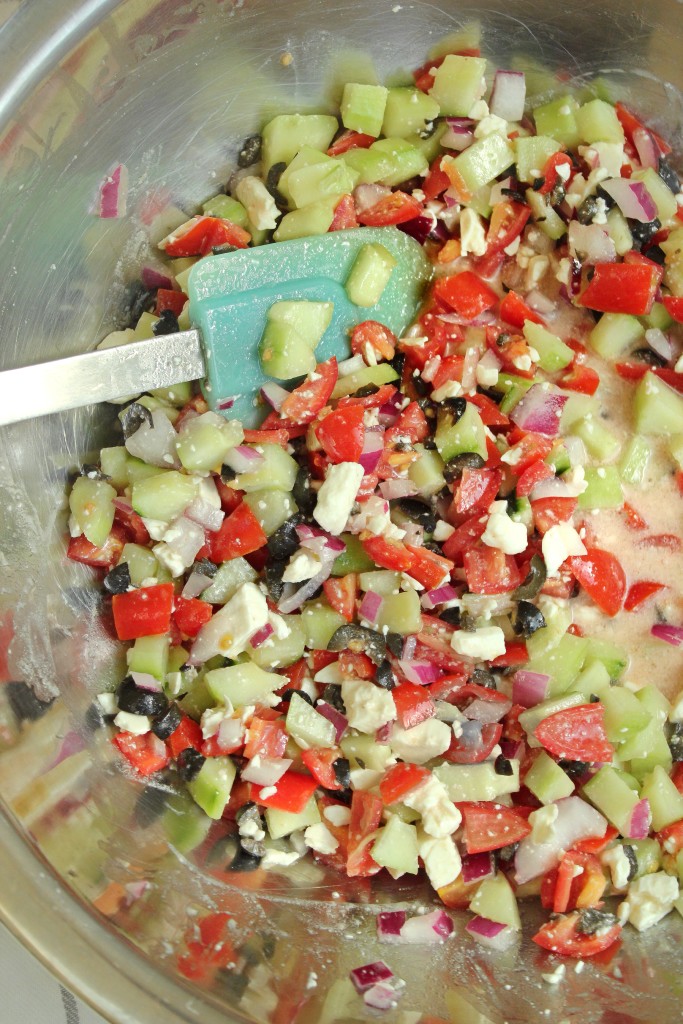 Greek Salsa
2016-06-07 18:19:48
Switch up your salsa game with this fresh combo of Greek goodness, ready to be dipped
Ingredients
1 pint grape tomatoes, diced
1 large green cucumber, de-seeded and diced
1/2 large red onion, diced
1 - 2.5oz can of sliced black olives, diced
1.5 cups crumbled feta cheese
1 cup Italian (or Greek) dressing
Instructions
Chop all of your veggies (tomatoes, cukes and red onion) and place in a bowl (alternately you could toss them in the food processor and give them a few quick pulses to save time).
Add your chopped olives.
Pour the italian dresing over the veggies stirring to combine. Then, gently fold in the feta cheese until just combined with the veggies.
Let chill for at least an hour or over night. Let sit for about 30 minutes before serving. Serve with pita chips or sliced of toasted bread.
And They Cooked Happily Ever After http://www.andtheycookedhappilyeverafter.com/