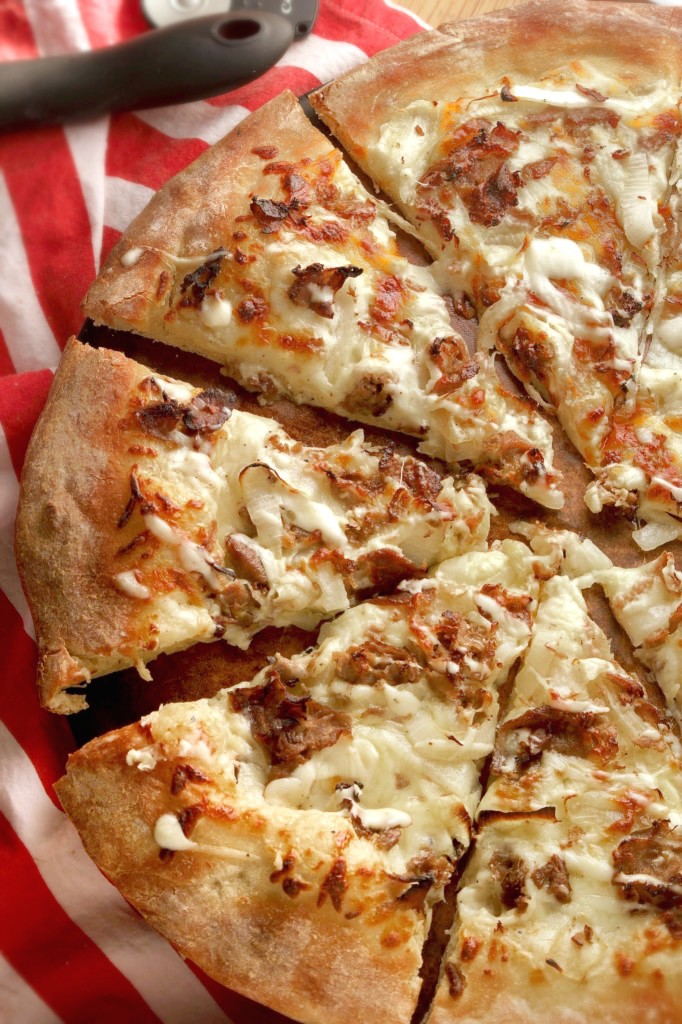 One of our (orrrr maybe just my) biggest fears when we moved out to the big bad suburbs was not having a 'place' to go. That on any night of the week when you felt like turkey burgers weren't gonna cut it, you could go to said place and it'd be close by, a place you could count on to be delicious every single time, and in your head you could hear the lyrics to the 'Cheers' theme song playing every time you stepped through the door (well, maybe that's a stretch).
One of their most famous flatbreads is the 'Steak in the Grass', a play on a philly cheesesteak slapped on top of a pizza. But like way better than Papa John would do it. I decided to give it a whirl at home last pizza-friday (its not just friday – its pizza friday) and it was DEEElish!
Pepperoni's great, yeah – but give this guy a try. You won't be mad you did.