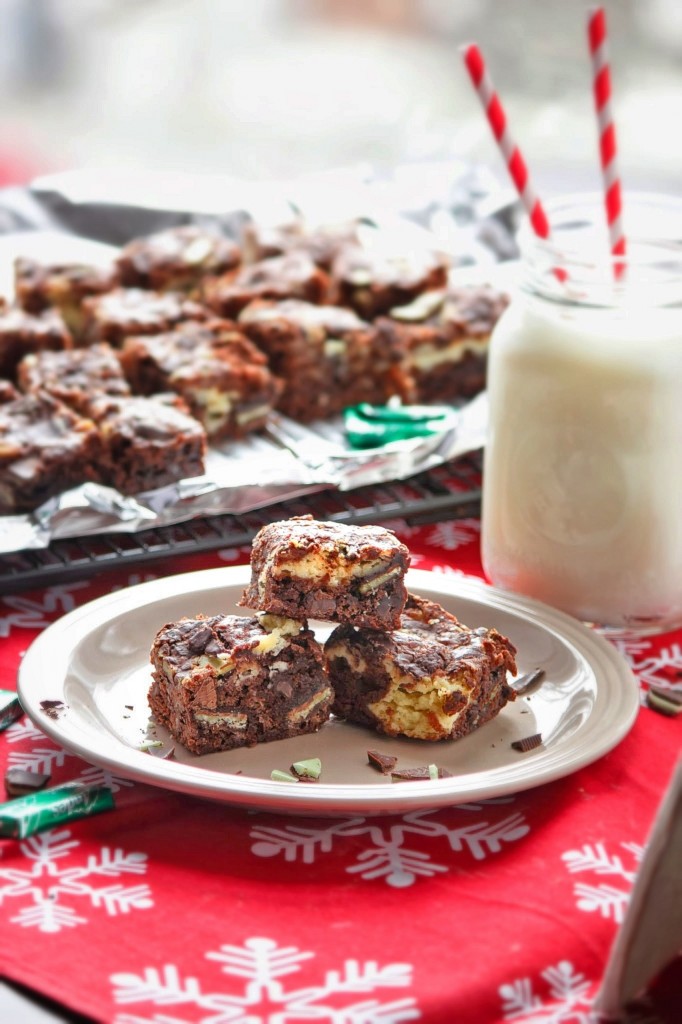 There's those weekends in the kitchen that all is right with the world. You set out with some great new recipes to try – you've got all your ingredients ready to go – you listen to Christmas music – and hum – and skip (well, maybe not skip). And your mood is enhanced even more when each recipe comes out better than the last. You smile and think "Damn, I'm good"
And then there's this past weekend. The total OPPOSITE of that scenario. It's not secret that baking/cooking/blogging has been on the bench for a while. But I had this weekend free for the most part. And I decided that I was going to be a machine.  A kitchen machine. But my machinery was just all out of sorts. In total, 4 recipes tried – 3 of them failed.  What was the one that didn't though?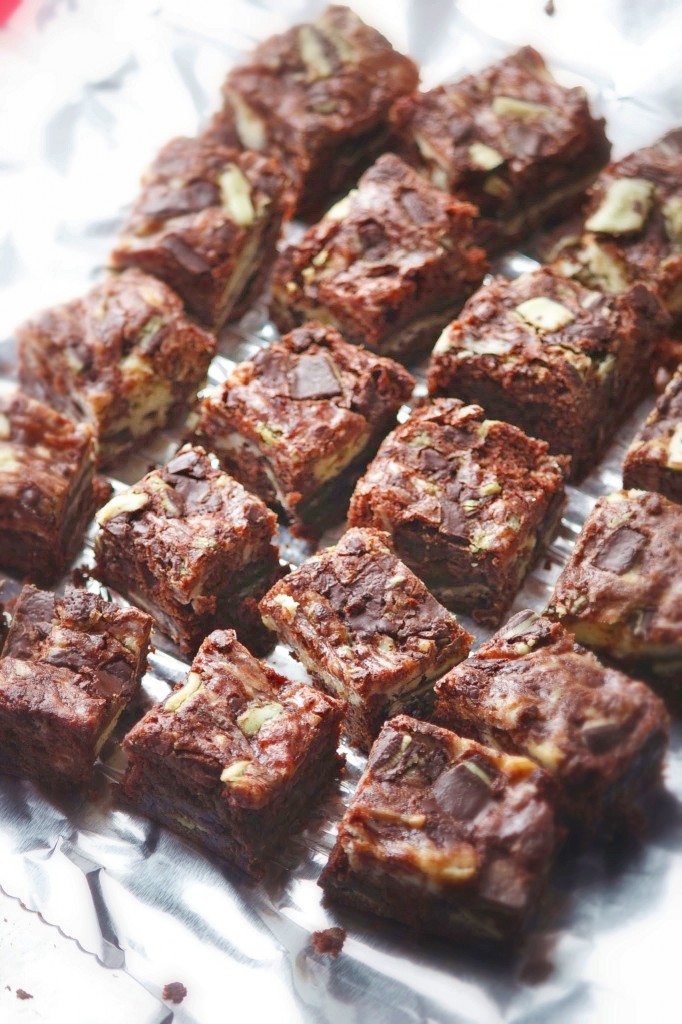 THIS.  Andes Cheesecake Brownies.  I think you guys know that I kind of like cheesecake brownies – like these – and these. So a Christmasy version was a must. And something about mint and christmas to me go hand in hand.  A layer of chocolate brownie –  then a layer of Andes Mints – then a layer of cheesecake – then another layer of brownie – then some Andes Mint pieces to top them all off, just for good measure. They made every kitchen failure of this weekend seem less annoying and stressful.  And the best part was having something to 'eat my feelings' with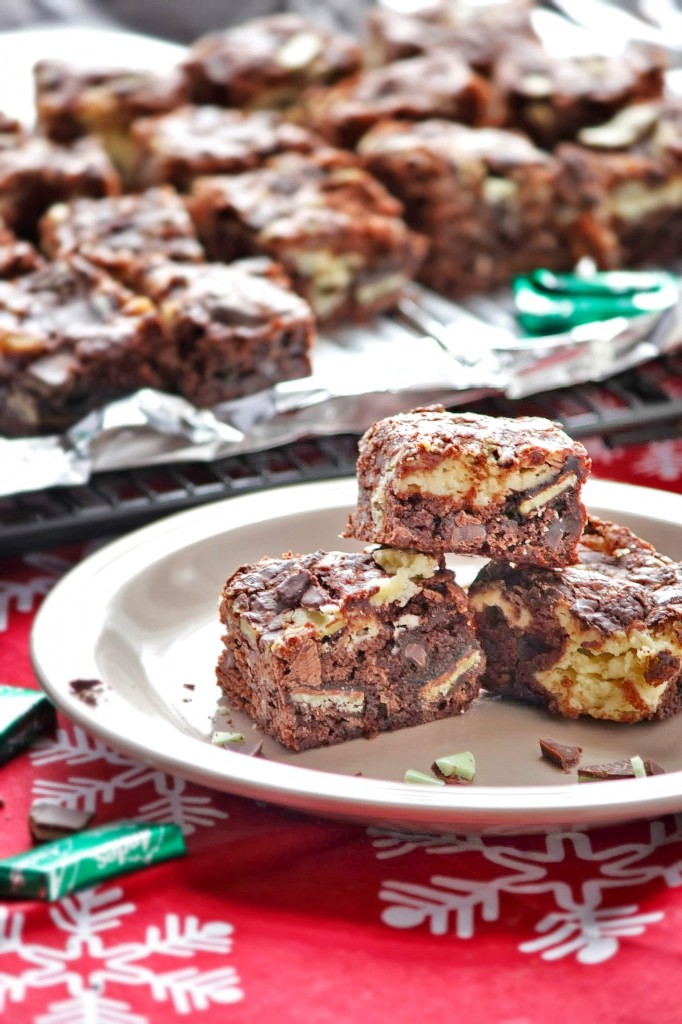 Andes Cheesecake Brownies
Ingredients
1 box of your favorite brownie mix, prepared according to instruction (I personally swoon over Ghiradellis Double Chocolate - it's the next best thing to homemade!)
1 8oz block of cream cheese, softened to room temperature (about one hour out of the fridge)
1/4 cup sugar
1 egg, lightly beaten
1 & 1/2 packages of Andes Mints
Instructions
1) Preheat your oven to 325 degrees F.
2) Prepare your brownie mix according to the box instructions. Line a 9x9" baking dish with aluminum foil and then spray with non-stick cooking spray. Place 2/3 of the brownie mix in the bottom of the pan. Unwrap an entire package of the Andes Mints and gently push them into the brownie mix.
3) With an electric mixer, combine the softened cream cheese, sugar and egg until fully combined. Take spoonfuls of the cheesecake mixture and disperse them on top of the Andes Mints in globs. Then, take the remaining brownie mixture and place on the top of the cheesecake dollops and then take a knife and try to swirl the layers together. It will be a little tricky because the knife will run up against the mints but it really doesn't matter because everything will meld together when they're baking anyway. Take about 1/2 of the other Andes Mints and chop them roughly, sprinkling them over the top of the brownies.
4) Bake the brownies for about 40 minutes. Remove from the oven and let sit inside the baking pan for 5-10 minutes, and then lift them out of the pan by pulling on the aluminum foil. Let them cool completely (about 1-2 hours) before cutting and serving.
http://www.andtheycookedhappilyeverafter.com/2013/12/09/andes-cheesecake-brownies/
Copyright And They Cooked Happily Ever After
My assistant, "cleaning up"….