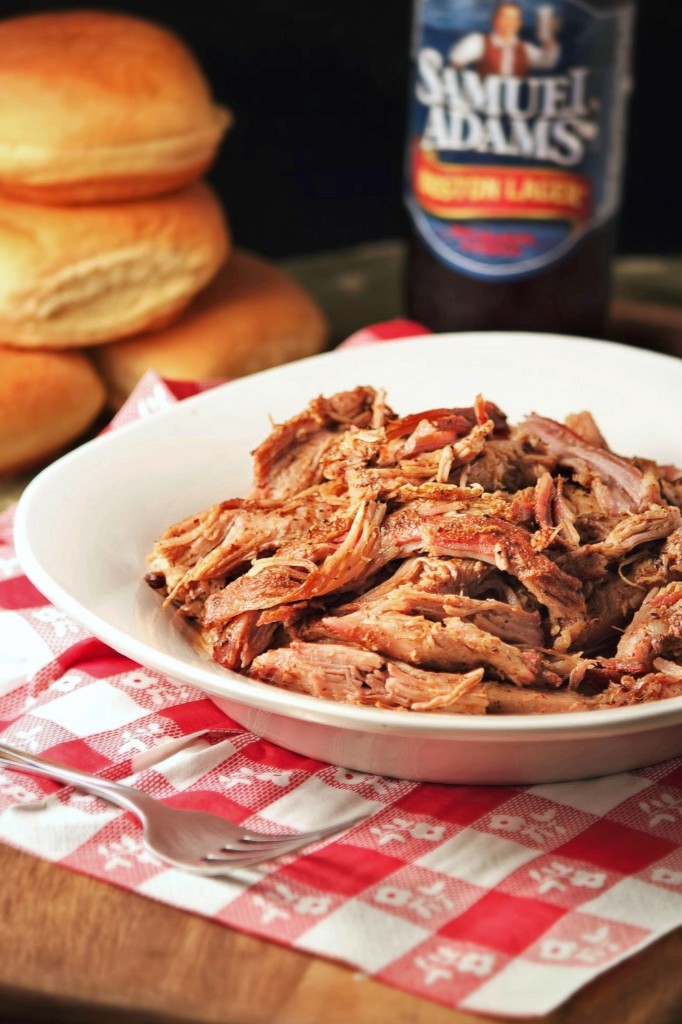 I consider myself to be a lady for the most part.  I'm pretty proper and graceful and feminine, and all those things you're expected to be when you're a girl.
But then I bought Pork Butt – and cooked it – and liked it. Am I still a lady?
I can't even tell you what my thought process was when I purchased the butt. It was like I was drawn to the pork section – but not for chops or loins. I've had chops and loins, and well I'm bored with them. They are vanilla.  So I saw it there – the butt – and I had to have it.  I got it home and thought to myself "What in the world do I do with a butt?". So I googled "pork butt recipes" – I saw a bunch. But this one in particular spoke to me and it whispered "do this with your butt" softly in my ear. I gotta start listening to those voices in my head way more often.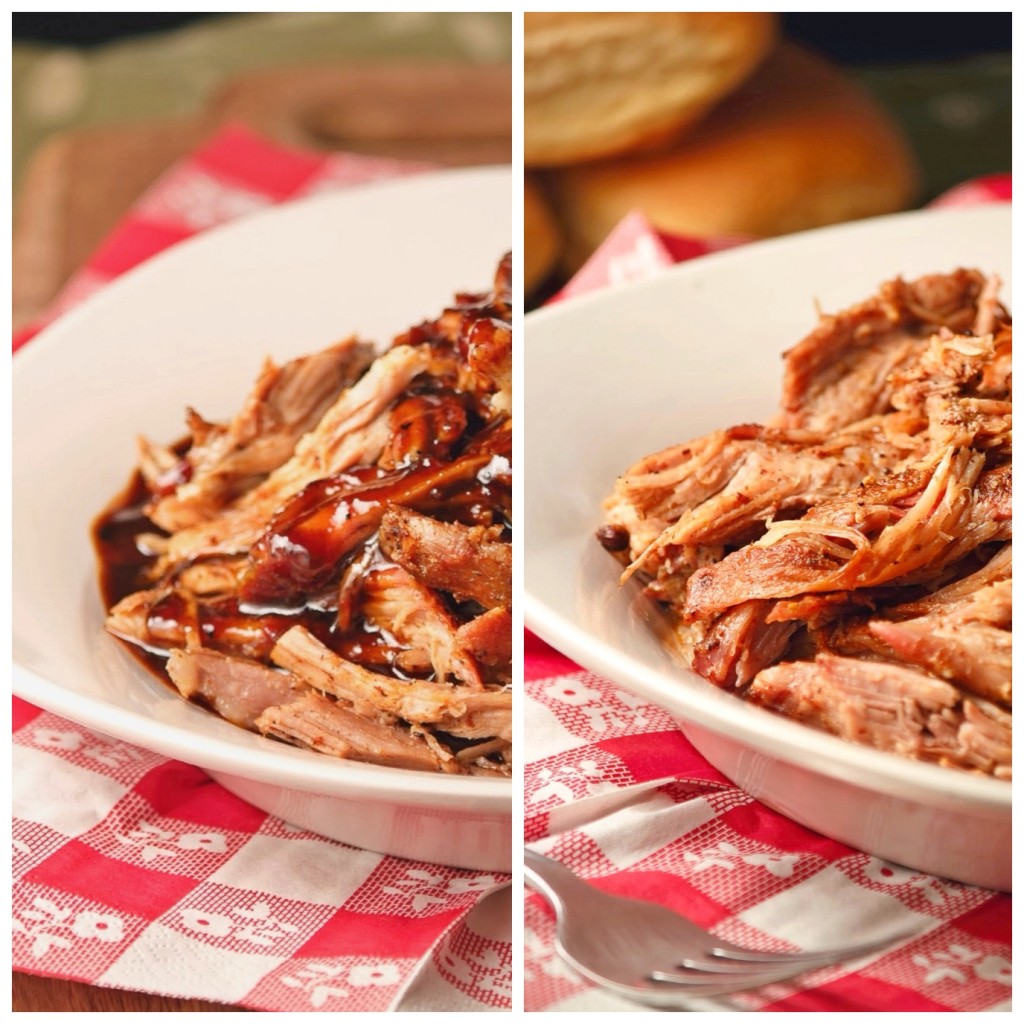 I tweaked the sauce a bit, but the pork butt spices followed to a T, and I'm not lying when I say it was some of the best pulled meat I've ever had. And the best part was that it came from my kitchen, of all places! Who knew I'd be so good with a butt? Per usual, my planning skills are lacking and I only had a couple of hours to slow cook the meat. Next time, I am for certain going to finish it off in the crockpot on low and really let the meat get all pully and shreddy.  Mmmm pully and shreddy. But even with only a couple of hours, the pully and shreddyness was spot on.
So I'd like to thank the pig that shared their butt (er, um actually shoulder) with me. I owe ya

Adapted slightly from Dave Lieberman (Food Network)
Ingredients
For the dry rub:

2 tablespoons salt
40 grinds black pepper (about 1 & 1/2 tablespoons)
2 tablespoons chilli powder
1 tablespoon garlic powder
2 teaspoons ground coriander (I only had whole coriander and it worked fine)
2 teaspoons dry mustard
12 oz. good ale or dark beer (I used a Coffeehouse Porter - any dark beer will do though)
4 cloves garlic, chopped
1 - 2-5lb pork butt (ours was about 2.5 lbs)

For the Sauce:

1/4 cup ketchup
1/4 cup brown sugar
2 tablespoons balsamic vinegar
2 tablespoons stone ground dijon mustard
pan drippings from the pork butt pan
Instructions
1) Combine all the spices together (salt to dry mustard) and mix well. Coat the pork butt with the spice rub, using all of it, and then wrap it in plastic wrap. Refrigerate the rubbed pork butt for at least one hour, up to overnight.
2) Preheat your oven to 500 degrees F. Unwrap the pork butt and place it in a roasting pan with sides about 2 inches high (I used a glass pyrex dish and it worked just fine). Cook the butt in the 500 degree oven for 45 minutes, until the outside is dark brown, crispy and starting to blacken. Remove it from the oven.
3) Lower the oven temp to 250 degrees F. Pour the beer over the top of the pork butt and sprinkle the chopped garlic over the pork. Cover the pan tightly with aluminum foil, poking about 8-10 holes in the foil. Cook the pork butt on low for at least three hours, checking once or twice throughout.
4) After cooked, place the pork butt on a plate and pour all the pan drippings into a saucepan. Add the sauce ingredients (ketchup to mustard) to the pan drippings. Cook the sauce over low-medium heat, until thick and reduced by about half. In the meantime, shred the meat, pulling it apart with 2 forks. Pour the sauce over the pulled meat (or serve it on the side and let people add it themselves). Serve solo or with slider rolls.
http://www.andtheycookedhappilyeverafter.com/2013/11/11/beer-braised-bbq-pork/
Copyright And They Cooked Happily Ever After