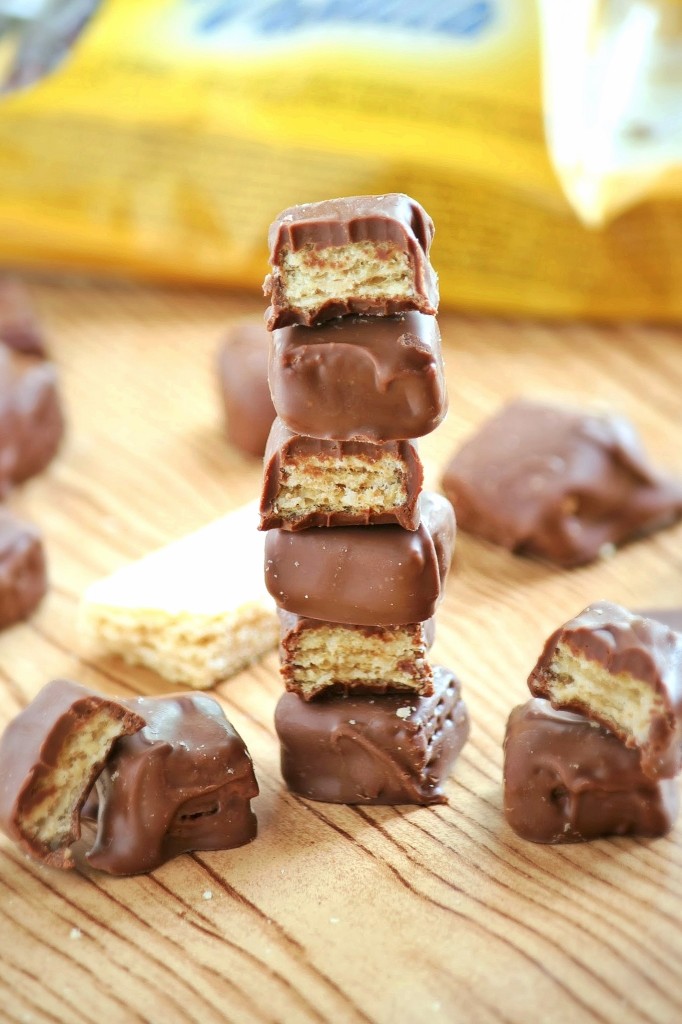 In the spirit of Halloween (i.e. one of my most favorite candy seasons of the year), I figured it was the perfect time to post some 'DIY' candy recipes of some of my most favorite sweet treats to eat, at Halloween and any time of year.
A while back, I made those Homemade Twix Bars. Yeah. Those were good.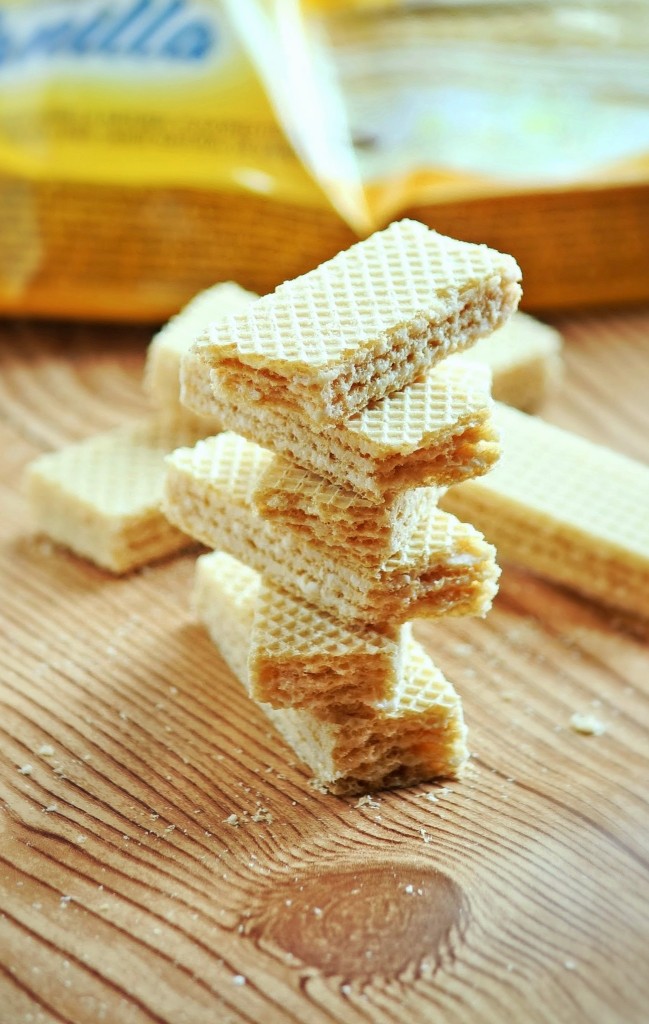 Around that same time though, I saw homemade Kit Kat bars from Back for Seconds. Two steps – two ingredients. No baking involved. SOLD! Especially given that our oven has decided to go on strike in the last week. I'll be channeling my 'no bake' talents until we can find a solution.
Vanilla cream wafer cookies + melted milk chocolate = Kit Kats in less than 10 minutes (give or take the drying time).  And since Kit Kat Bites are a personal favorite of mine, I cut the wafer cookies up into bite sized pieces (that way I can eat more without feeling quite as guilty).
Candy that's this easy to make at home? Gimme a break (te he ho hum)
Ingredients
12 vanilla wafer cookies, cut into bite sized pieces (I cut each wafer into 4 blocks)
8 oz. milk chocolate
Instructions
1) Cut your wafer cookies into bite sized pieces and set aside. Lay out a piece of wax or parchment paper.
2) Melt the chocolate in a double boiler or in the microwave and dip each bite sized square into the chocolate, placing them on the wax paper to dry. Allow to dry completely before serving.
http://www.andtheycookedhappilyeverafter.com/2013/09/18/homemade-kit-kat-bites/
Copyright And They Cooked Happily Ever After