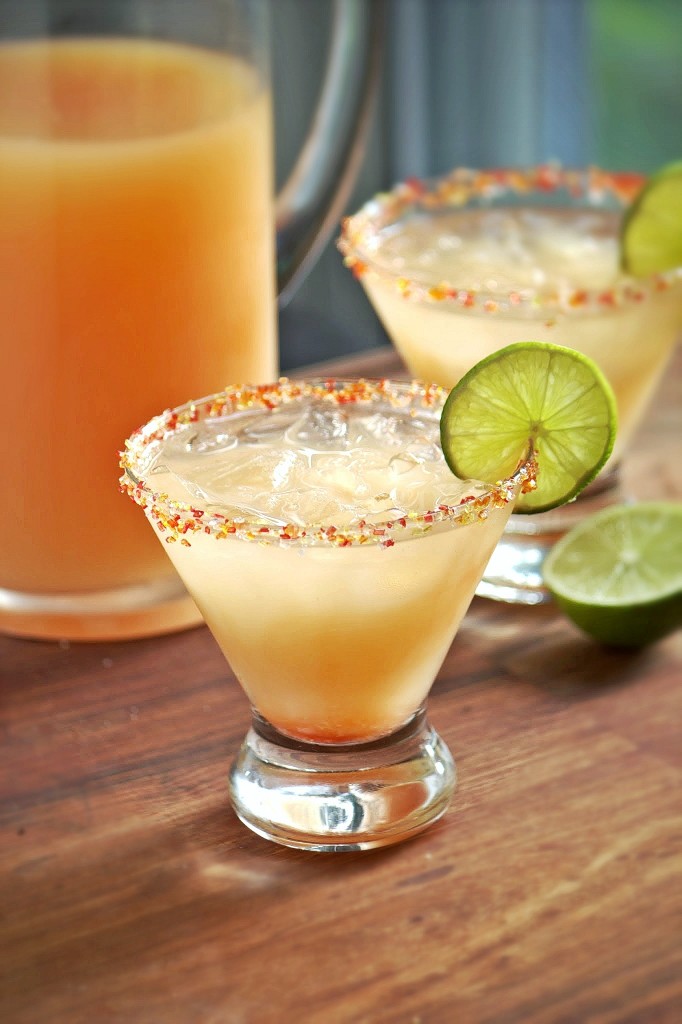 There's not many more months (er, weeks actually) left of summer.  Can you believe it? Time is flying by at a scary pace these days. But there's no better past time during the summer than sipping on a nice, icy cocktail after a long day at the beach.  Mmmmm.  And something about margaritas and summer go hand in hand.  But margaritas can pack a mean caloric punch, between the tequila, triple sec, and premade margarita mixes.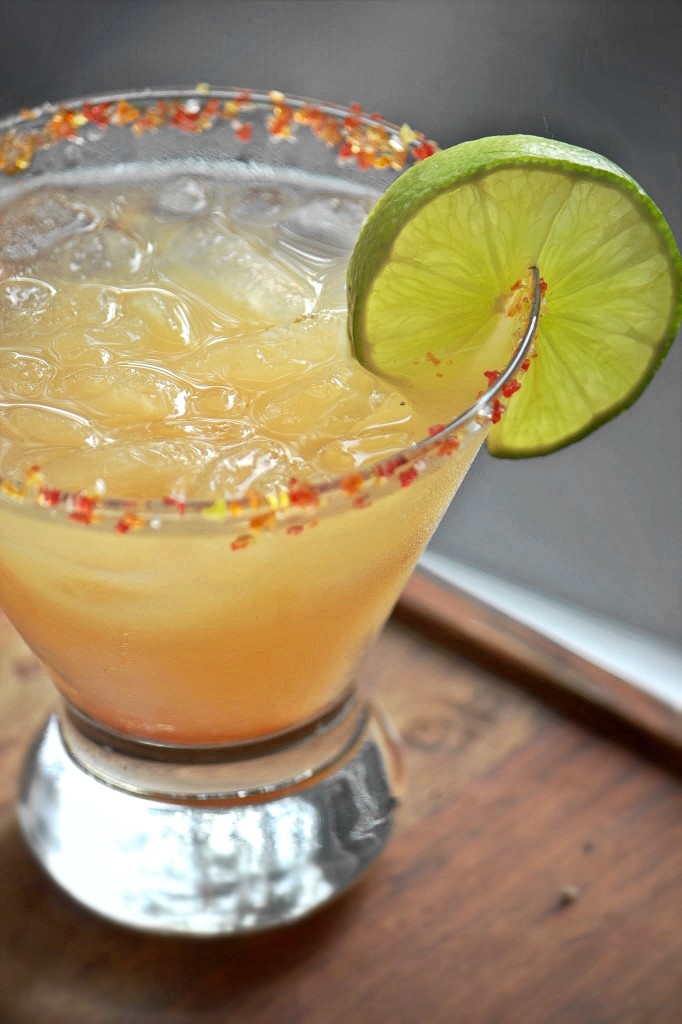 So the answer is to make them from scratch – juices and all! These Skinny Grapefruit Margaritas as under 200 calories each (189 to be exact), made with freshly squeezed grapefruit and lime juice and simple syrup made with stevia instead of sugar, which can save some serious calories.  That and swapping out a little bit of orange juice for the triple sec. Definitely takes a bit more time and elbow grease, but it'll all be worth it when you're sitting on the beach, lookin' gooooood in that itty bitty bikini
Happy Friday!
Skinny Grapefruit Margaritas
Ingredients
1 & 1/2 cups freshly squeezed grapefruit juice
1/2 cup freshly squeezed lime juice
1/2 cup skinny simple syrup (recipe below)
1/4 cup orange juice
1 cup silver tequila
ice
salt for rim

For Skinny Simple Syrup

1/2 cup water
1/2 cup stevia or splenda
Instructions
1) To prepare your simple syrup:- Combine water and stevia in a small saucepan and heat on low until the stevia is dissolved. Remove from heat and let cool to room temperature.
2) To prepare your margaritas:- Combine all ingredients except ice and salt in a large pitcher and stir with a wooden spoon for 1-2 minutes. Another option is to shake each margarita with ice in a cocktail shaker before you pour it over ice.
3) Serve over ice with or without salt.
http://www.andtheycookedhappilyeverafter.com/2013/08/09/skinny-grapefruit-margaritas/
Copyright And They Cooked Happily Ever After