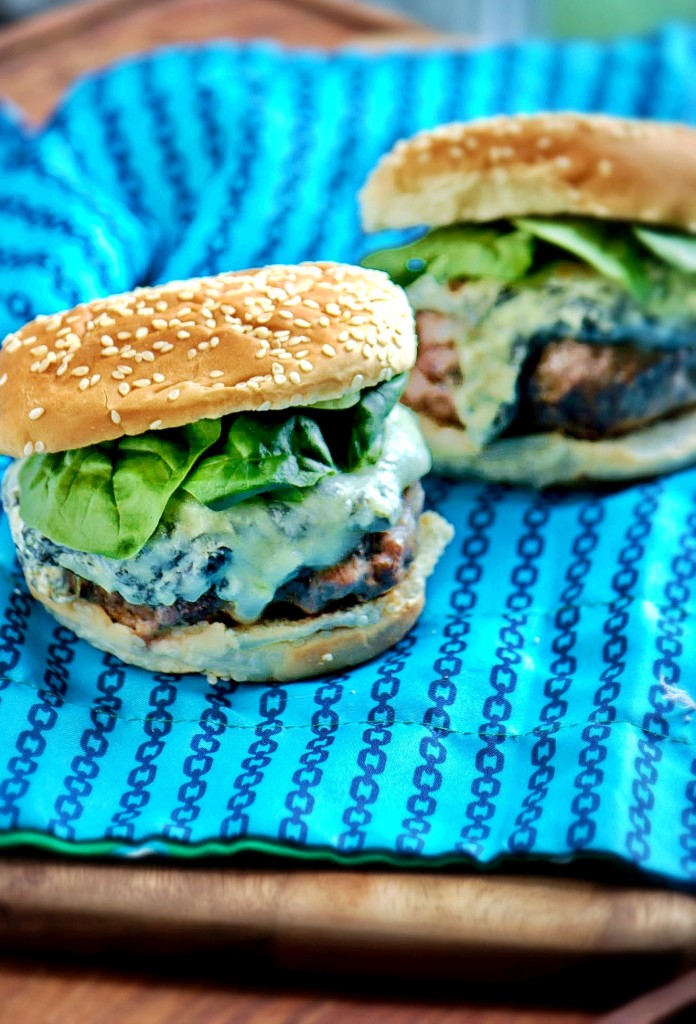 From the "Bad Tina" episode, when 'bad girl' Tammy discovers Tina's 'Erotic Friend Fiction' series and blackmails Tina to spend more time with the boys (including Tina's boy crush, Jimmy Jr.) or else she'll leak Tina's secret writing fetish to the entire school (which subsequently ends up happening at the end of the episode, but the attention is quickly taken off of Tina's Erotic Friend Fiction after Tammy farts in front of everyone).  It's a wild episode – Tina gets detention, invites the boys over, they get 'drunk' off of non-alcoholic margarita mix, and Linda and Bob escape for the night to see 'Cake'.
And, the burger of the day was the 'Sit and Spinach'.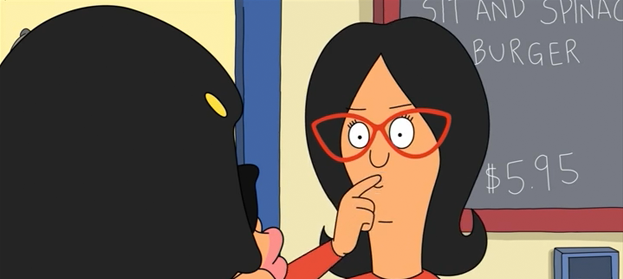 WWBD? (What would Bob do?) Maybe slap some spinach on top of the burger instead of lettuce?
WDKD? (What did Kate do?) Slapped creamy spinach dip and mozzarella cheese on top of the burger.  I think I win!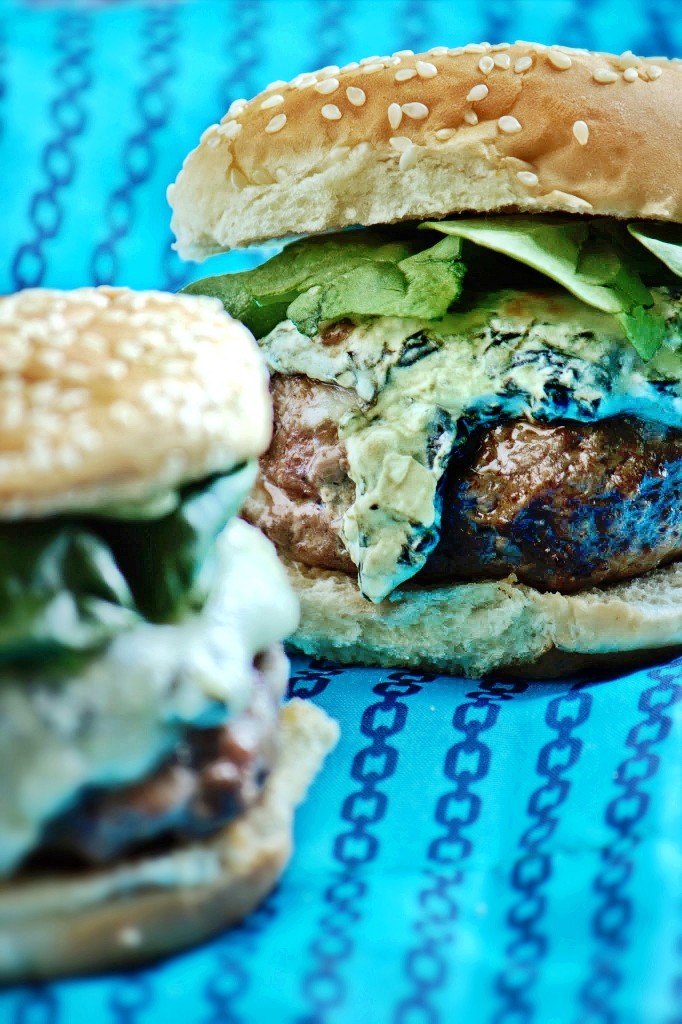 The "Sit and Spinach" Burger from Bob
Ingredients
1 lb. 85/15 percent fat ground beef

For Hamburger Seasoning

1/2 teaspoon salt
1/2 teaspoon pepper
1/2 teaspoon onion powder
1/2 teaspoon garlic powder
1/2 teaspoon cumin
1/2 teaspoon chili powder
1/2 teaspoon brown sugar

For the Spinach Dip

1 tablespoon olive oil
1lb fresh spinach, chopped
1 large garlic clove, minced
salt and pepper to taste
1/2 cup sour cream
3/4 cup (6oz) cream cheese
1/2 cup freshly grated parmesan cheese

Extras

4 slices mozzarella cheese
4 hamburger buns
a few extra spinach leafs for garnish
Instructions
1) Combine all the spices for the hamburger seasoning in a small mixing bowl and gently knead the mixture into the ground beef. Split the ground beef into 4 sections and shape into 4 patties. Set patties aside.
2) For the Spinach Dip: Heat olive oil in a large skillet over medium heat. Add the chopped spinach and garlic until the spinach wilts and shrinks in size by half. Season spinach with salt and pepper. Take the cooked spinach and press all of the excess water from it with paper towels.
3) In a medium saucepan, combine the sour cream, cream cheese and parmesan cheese over medium heat until they are fully incorporated. Add your cooked spinach and stir until combined. Set spinach dip aside.
4) In a cast iron skillet or grill pan, cook burgers to your liking. After burgers are cooked, top each patty with about 1/4 cup of spinach dip and then a slice of mozzarella cheese on top of the spinach dip. Place burgers under a low broiler for 2-3 minutes until cheese just starts to melt. Top with spinach and serve hot on a burger bun.
http://www.andtheycookedhappilyeverafter.com/2013/08/01/the-sit-and-spinach-burger-from-bobs-burgers/
Copyright And They Cooked Happily Ever After