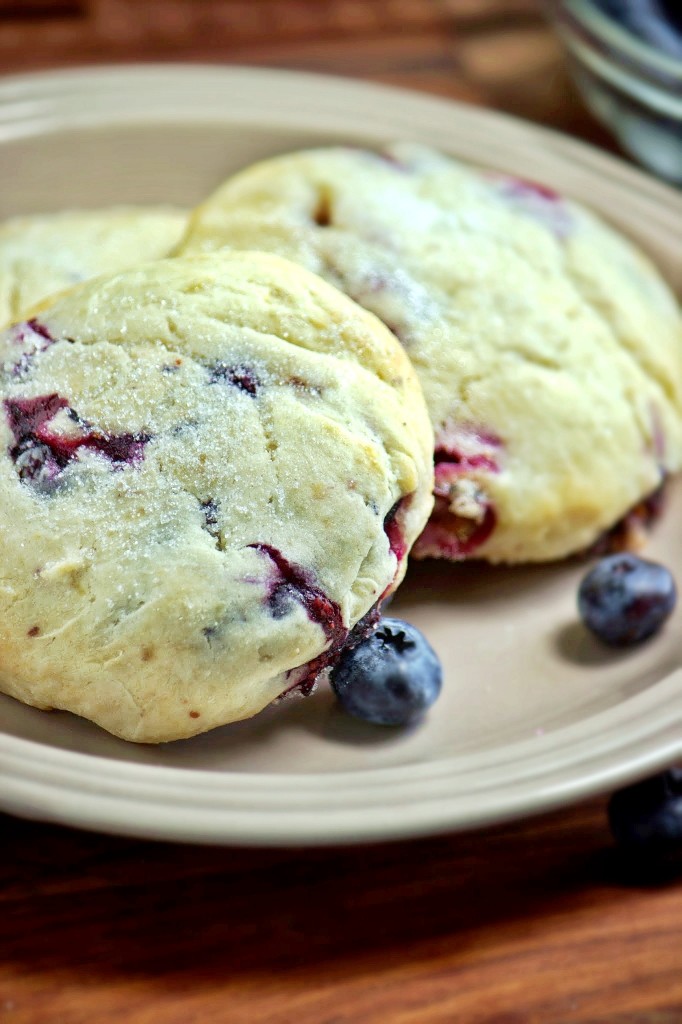 It's a 'cleaning out the fridge/cabinets kind of week folks, so the next few recipes on Le Blog are um, well, what you might call 'cabinet creations' – translation: inspired by items in our kitchen that will soon become a science project if they don't get used (this happens more times than I'd like to admit). There's no worse feeling in the world than throwing something away because you didn't have the time to use it before it went bad. Ugh. Hate it.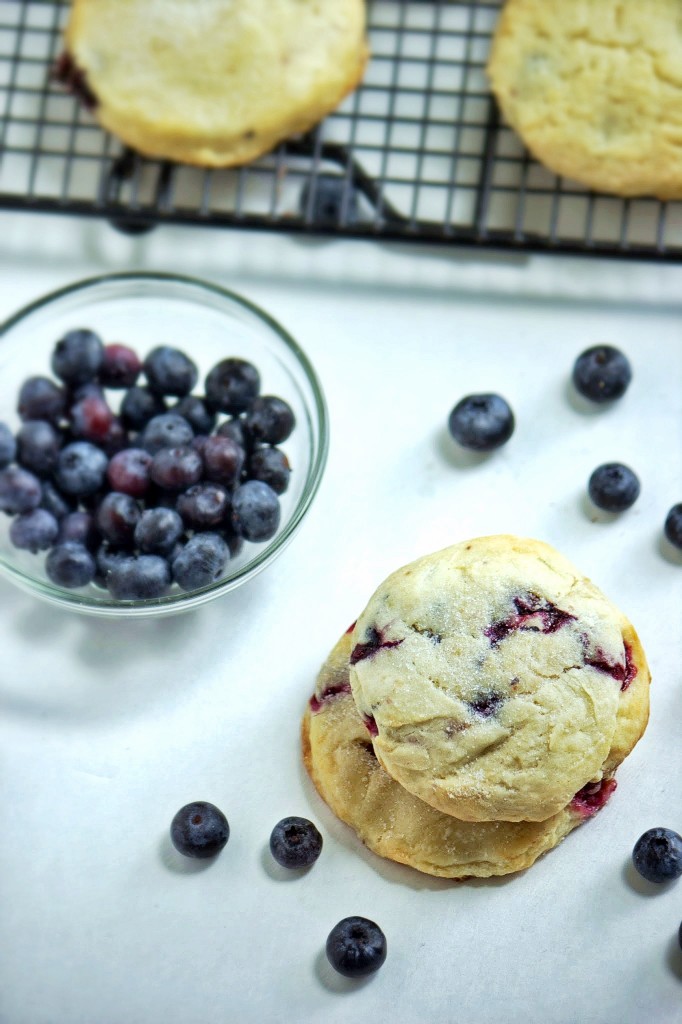 Cream is tough – I use it a lot for baking, but you have about a week after you open it to use it up.  I had bought cream last week for those Biscoff Cinnamon Buns (still working those off) and it's got about a day left until it gets tossed in the trash.  I also had some goat cheese that was getting up there in age and goat cheese is just far too tasty to let pass by.  So cream + goat cheese….what in the world?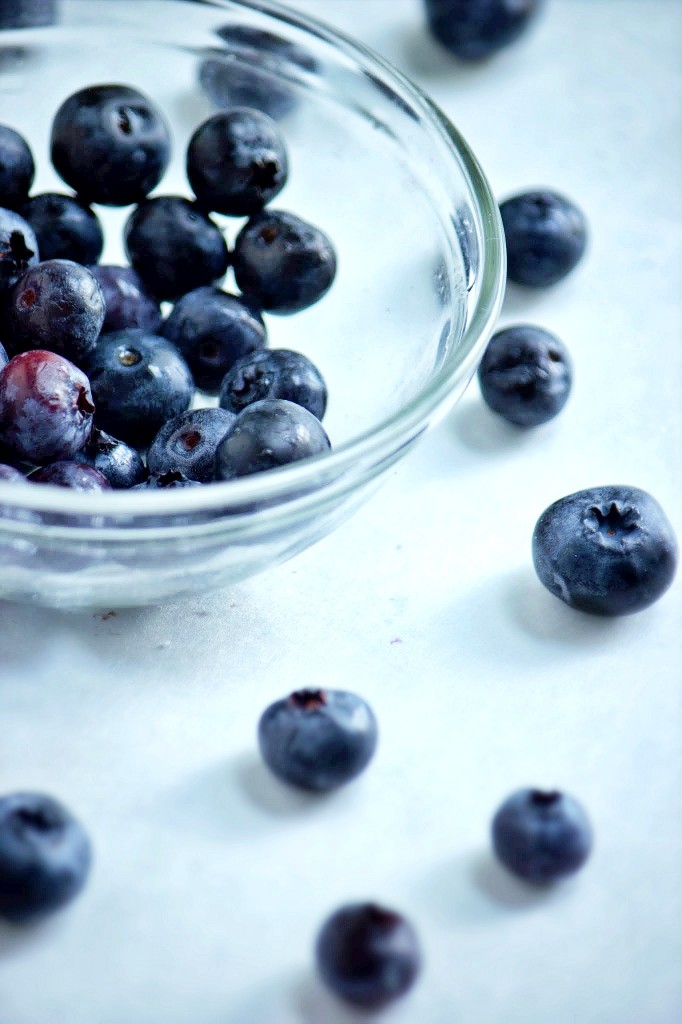 THESE – Blueberry Goat Cheese Scones.  This cream scone recipe from Martha Stewart is a favorite of mine. I first used it with those Almond Joy Scones from way back in the day, and have used it as a base for many scone creations (including a last minute Cadbury Mini Egg Scone on Easter morning! Thank you Martha!) It is such an easy recipe to throw together, with 90% of ingredients that you'll have handy in your cabinet and a great way to use up any cream that's hanging out in your fridge.  The Blueberry Goat Cheese flavor was inspired by one of my most favorite bakeries in Boston, Great Harvest Bread. It used to be very close to my office, and every now and again when someone was feeling super generous, they'd bring some of their to die for scones in to share with the office. Flavors like Cinnamon Chip, Dark Chocolate Rasberry, AND  probs my favorite, the Blueberry Cream Cheese Scone.  So, in this case, I just swapped out the cream cheese with the goat cheese and they were just as delicious, if not more. You have the tanginess of the goat cheese, tartness of the blueberries, and the buttery goodness of the scones all in one heavenly breakfast pastry.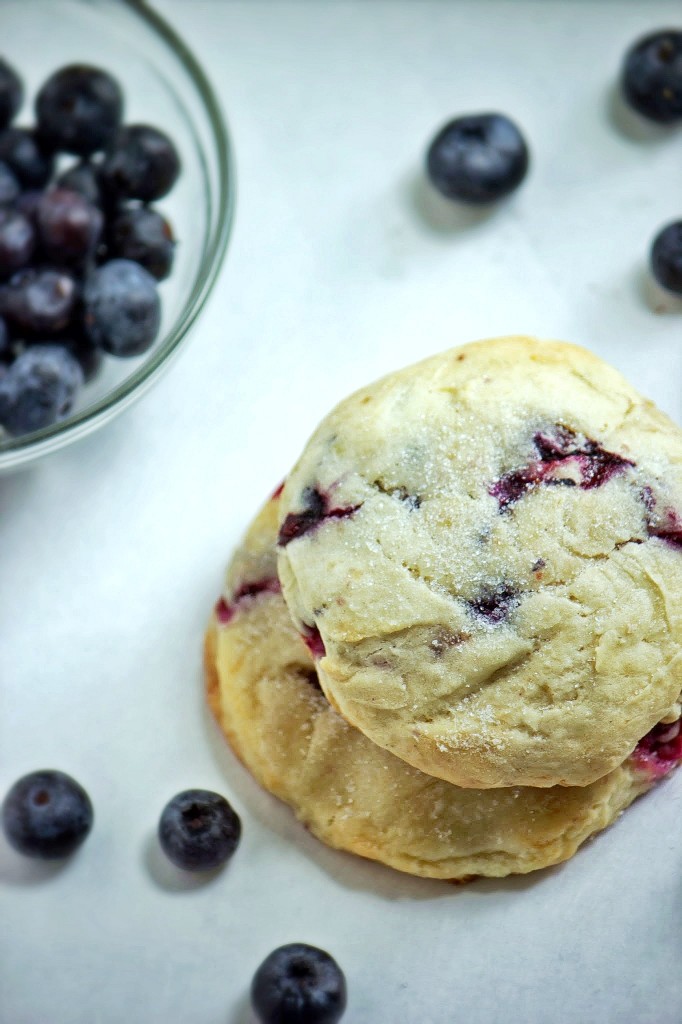 Blueberry Goat Cheese Scones
Ingredients
3/4 cup heavy cream, plus 1 tablespoon for basting
1 large egg
2 cups all-purpose flour
1/4 cup granulated sugar, plus 2 tablespoons for blueberry mixture and a little more for dusting
2 teaspoons baking powder
1/2 teaspoon salt
6 tablespoons cold, unsalted butter, cut into small pieces
1 cup fresh or frozen blueberries
juice of 1 small lemon (about 1 tablespoon lemon juice)
4 ounces goat cheese, crumbled
Instructions
1) In a small mixing bowl, whisk together the 3/4 cup of cream and egg until combined. In a separate mixing bowl, mix together the flour, sugar, baking powder and salt. Cut in the cold pieces of butter with a fork or your hands until mixture becomes crumbly (try not to overwork if you're using your hands as this will cause the butter to get warm).
3) In a small mixing bowl, combine the blueberries, lemon juice and 2 tablespoons white sugar. Set aside. Crumble your goat cheese or you can always buy the pre-crumbled goat cheese.
4) Gently toss the blueberries and goat cheese into the flour mixture, coating the blueberries and goat cheese with the flour. Add the cream/egg mixture and mix until just combined. The dough will be very sticky. Unload it onto a well floured surface, forming a ball. Wrap the ball of dough in plastic wrap and chill for at least an hour, up to overnight.
5) Preheat your oven to 400 degrees F. After your dough has chilled, roll it back out onto a floured surface until the dough is about 1/4" thick. Take a biscuit cutter (or top of a glass) and cut 3" circles out of the dough (3" circles will yield 12 scones but feel free to use any shape/diameter you like). Baste the tops of the scones with the extra tablespoon of heavy cream and bake for 16-18 minutes, turning the sheet 180 degrees half way through. After taking them out of the oven, sprinke white sugar on the top while they are still hot.
6) Let the scones cool on the baking sheet for 5 minutes and then transfer to a cooling rack for another 10 minutes. Serve warm.
http://www.andtheycookedhappilyeverafter.com/2013/07/29/blueberry-goat-cheese-scones/
Copyright And They Cooked Happily Ever After