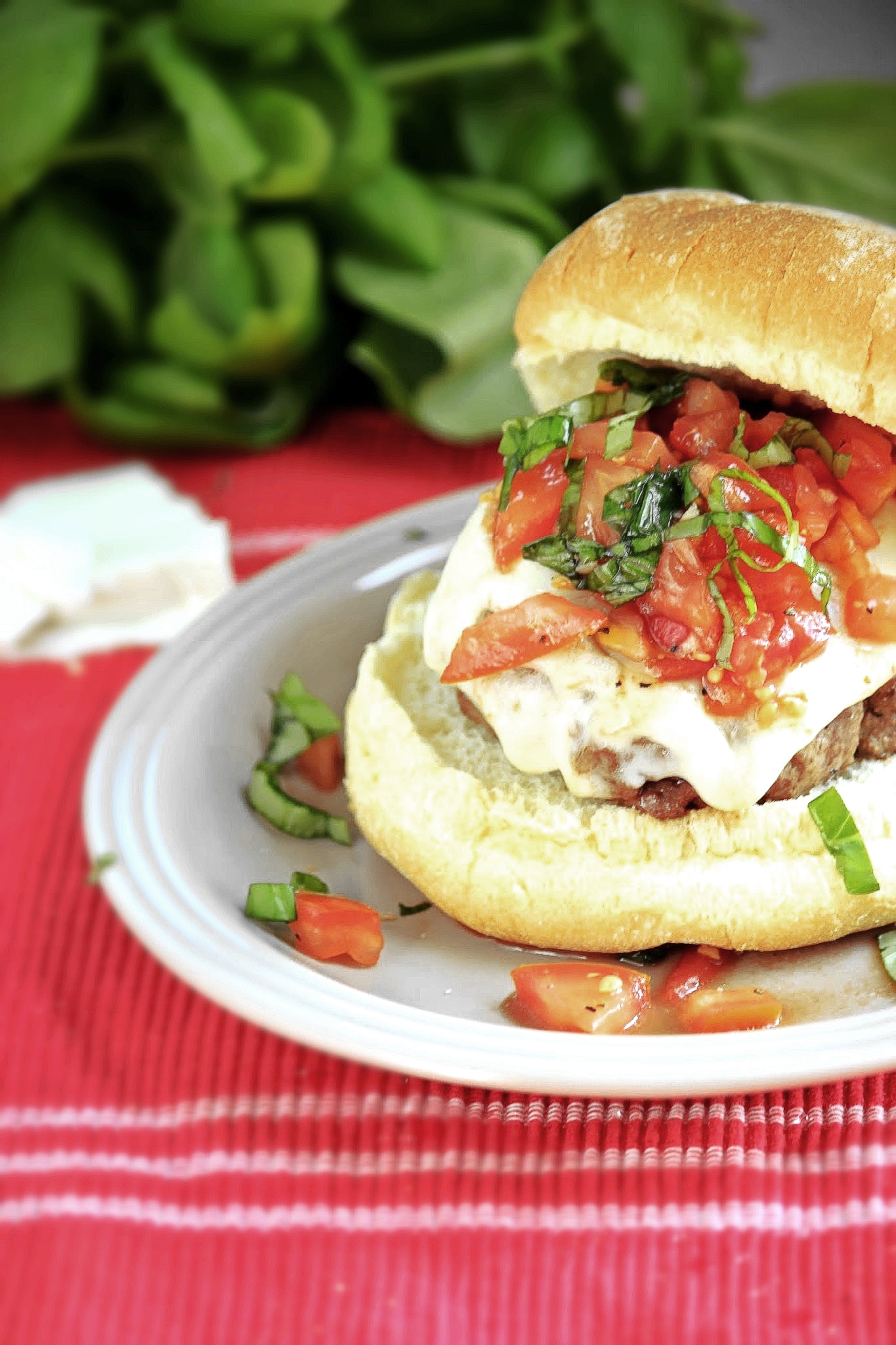 Dave and I may be in our thirties (gulp), but we still enjoy the small pleasures in life that make us feel like kids again – like cartoons, and one in particular – Bob's Burgers.  It's a show on Fox that definitely requires a unique sense of humor, but after three seasons, we have really come to love it.  Bob and his wife Linda and their three kids Louise, Tina and Gene, own a small burger joint and they all play a hand in making it a successful business.  Their weekly antics are nothing short of hysterical with a hint of bizarre, sometimes airing on the side of inappropriate for an 8:30 Sunday night time slot.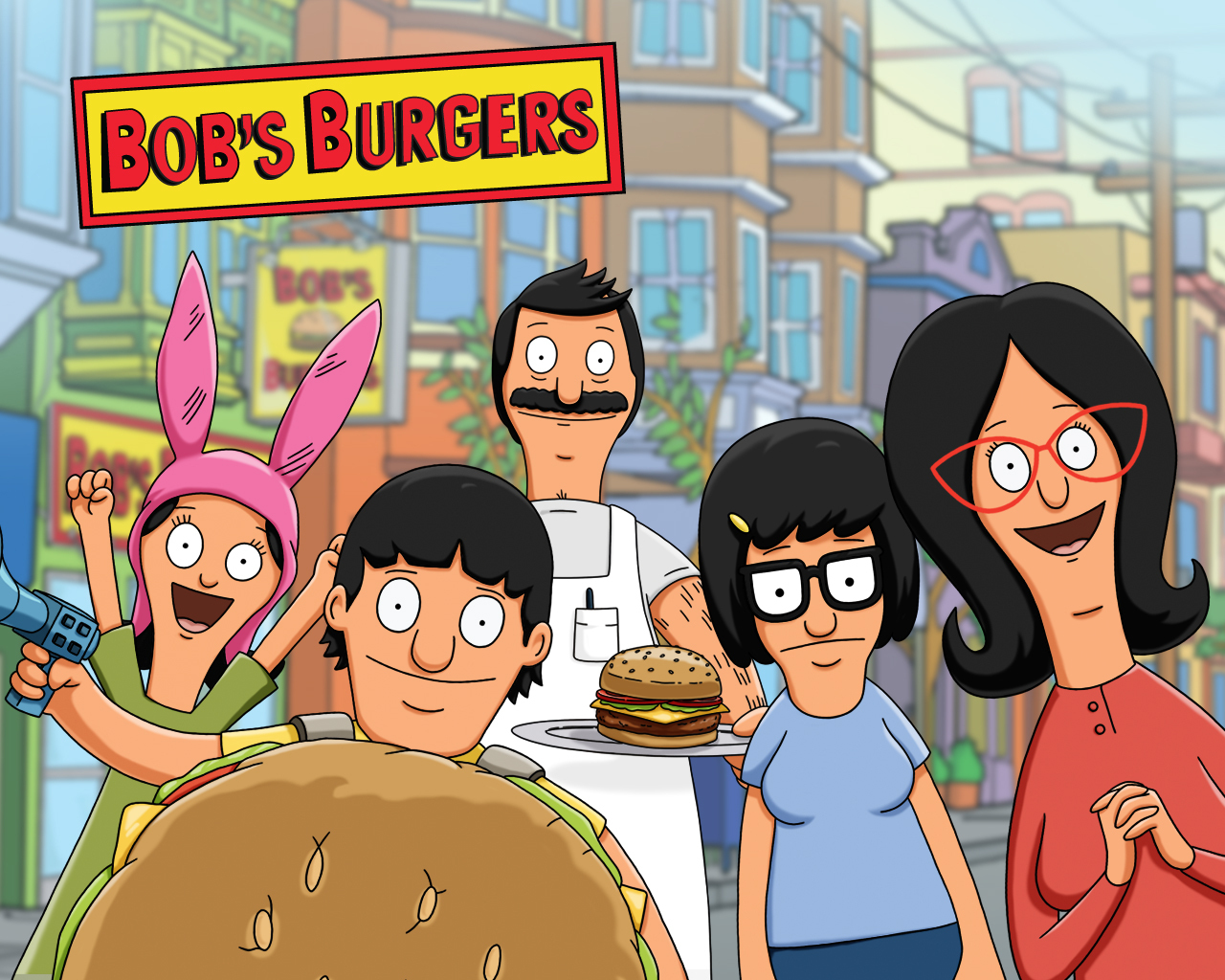 But probably one of our favorite parts of the show is finding out what "Bob's Daily Burger" is going to be from week to week.  Wacky names like the "Mesclun Around" burger and the "Girls Just Want to Have Fennel Burger"  make you laugh out loud when you read them, but they also lend some great ideas to experiment with different flavor combinations.  And whats a better time of year than summer to experiment with burgers?
So first up is my take on one of Bob's weekly classics: The "Bruschetta-bout It Burger" – a juicy beef burger topped with Bruschetta and Mozzarella cheese.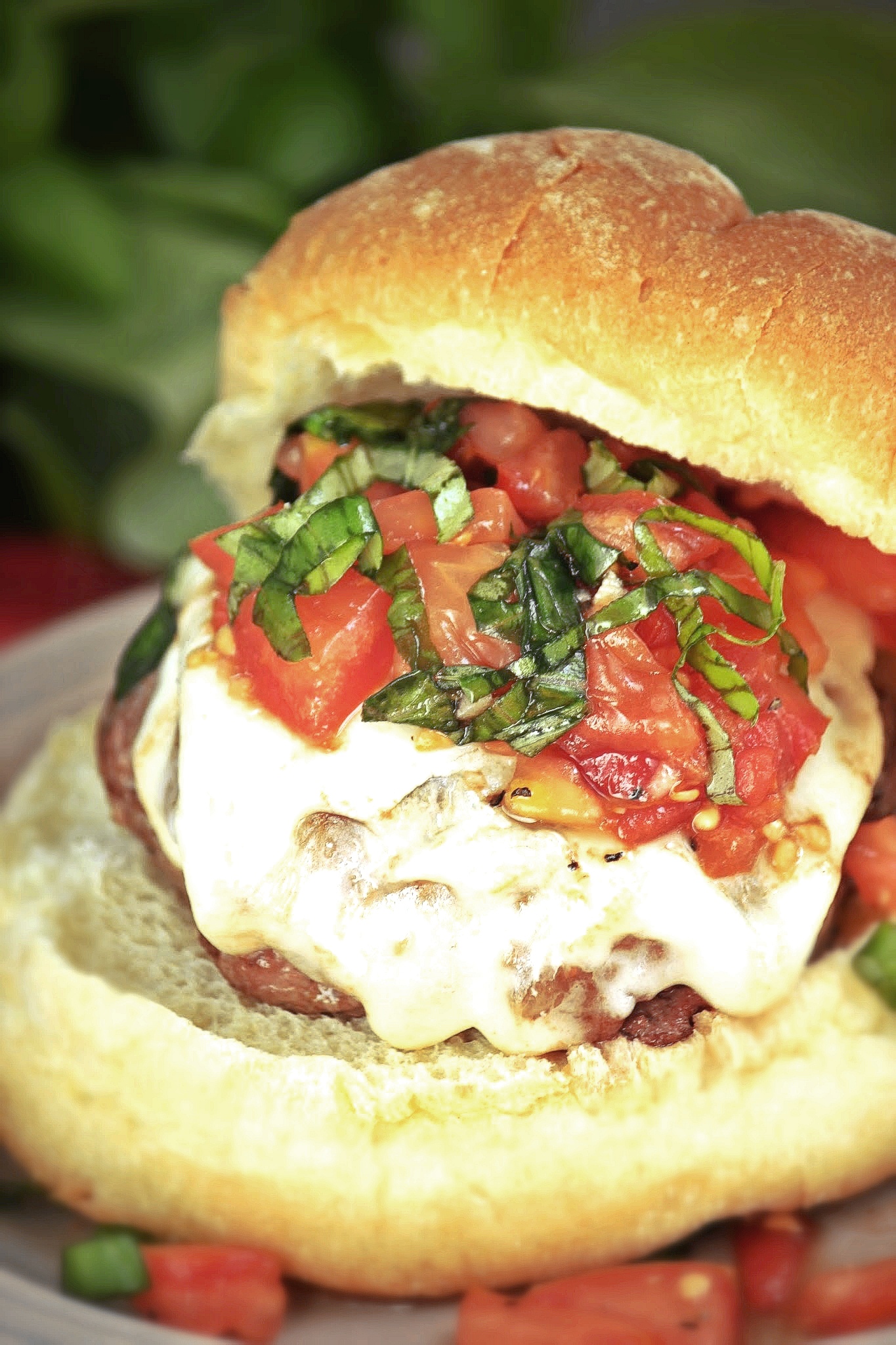 And only one more week to enter our Plated giveaway!
The "Bruschetta-bout It Burger" from Bob's Burgers
Ingredients
1 lb. 85/15 ground beef

For Hamburger Seasoning

1/2 teaspoon salt
1/2 teaspoon pepper
1/2 teaspoon onion powder
1/2 teaspoon garlic powder
1/2 teaspoon cumin
1/2 teaspoon chili powder
1/2 teaspoon brown sugar

For bruschetta

4 vine ripe tomatoes
3 tablespoons balsamic vinegar
4 tablespoons italian dressing
1 garlic clove, minced
1 teaspoon kosher salt
1/2 teaspoon ground black pepper
12 basil leaves, chopped
4 slices fresh mozzarella cheese
4 hamburger buns
Instructions
1) Combine all the spices for the hamburger seasoning and gently knead the mixture into the ground beef. Split the ground beef into 4 sections and shape into 4 patties.
2) Prepare your bruschetta by chopping your tomatoes and placing them in a large mixing bowl. Whisk together the balsamic vinegar, italian dressing, minced garlic, salt and pepper and pour over the chopped tomatoes. Mix to combine and then gently fold in the chopped basil leaves. Let bruschetta sit at room temperature for about 1/2 hour to let the flavors combine.
3) On a heated grill or grillpan, cook each burger patty to your liking. When the patties are done cooking, place a slice of mozzarella cheese on the top of each patty. Place the cheese topped patties under a low broiler until the cheese starts to melt and bubble on the top (about 3-5 minutes - just keep an eye on them).
4) After the cheese has melted, place each burger on a bun and then top with bruschetta.
http://www.andtheycookedhappilyeverafter.com/2013/07/08/the-bruschetta-bout-it-burger-from-bobs-burgers/
Copyright And They Cooked Happily Ever After