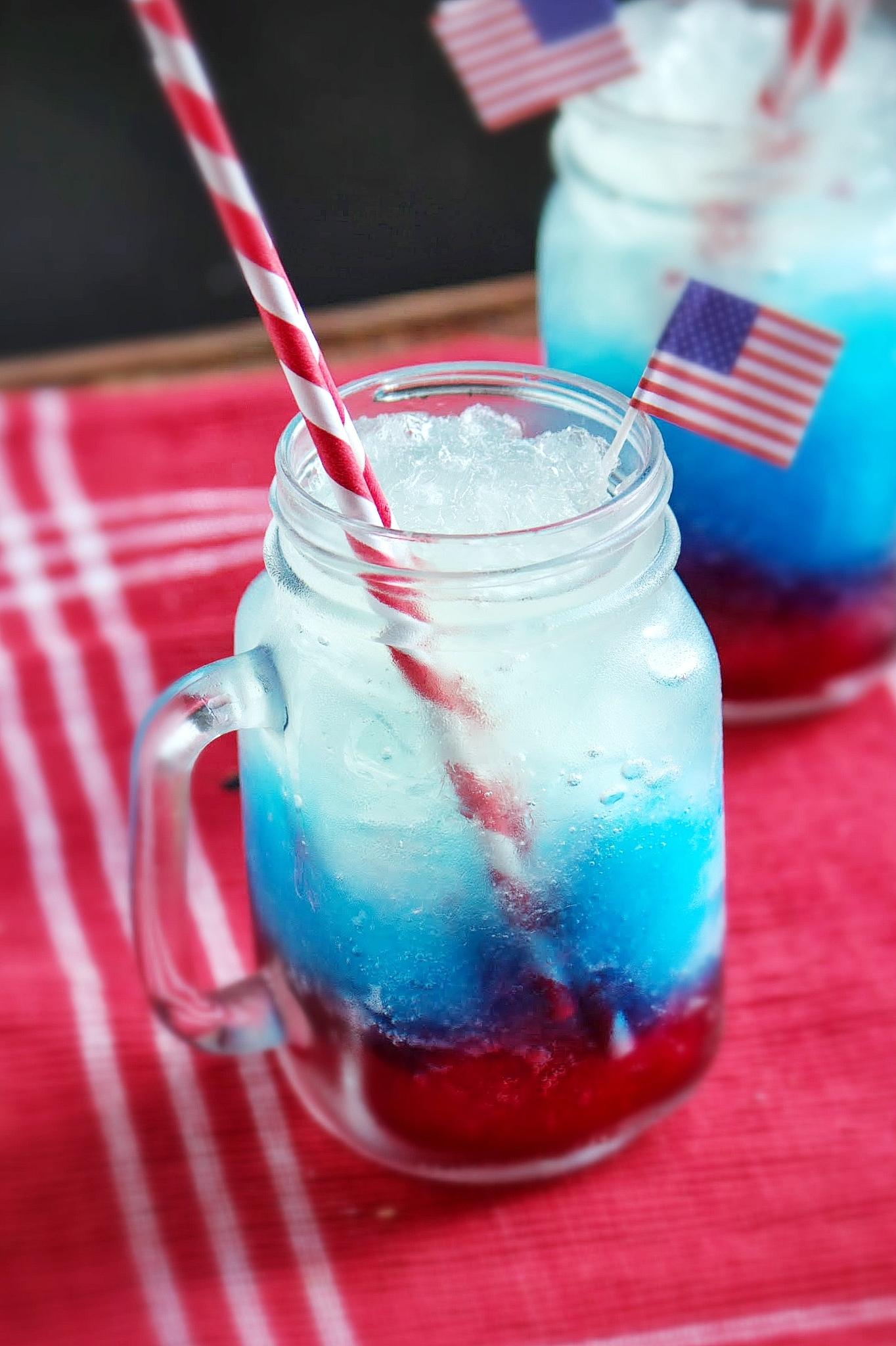 Tomorrow's 4th of July.  Next thing you know Santa will be coming to town.  Where is the time going lately? Augh…sigh.
Anyhow, I saw these beautious layered drinks (http://lmld.org/2013/06/30/fourth-of-july-layered-drinks/) on one of my BBF's (Best Blogger Friends) Aimee's blog, Like Mother, Like Daughter (http://www.lmld.org – sorry my link insert button seems to be on vacation) – how cute, right? So I thought I'm gonna try my hand at those for the 4th, but make them 'adult friendly' with some boozey goodness. I went out, bought all the stuff, and probably tried three times to recreate this layered perfection.  What was the outcome? Purple yuck.
So I thought before wasting more ingredients, I would do something that I know would work and be equally as fun to look at and great to drink – slushies! Like those refreshing Mint Julep slushies from Derby Weekend, I've really wanted to try another cocktail in slushy form.  And what better time to do it than on one of the most steamy holidays of the year? 4th of July! MURICA! These couldn't be easier to put together and can also be made kid friendly by swapping out the Blue Curacao with blue gatorade and holding the vodka.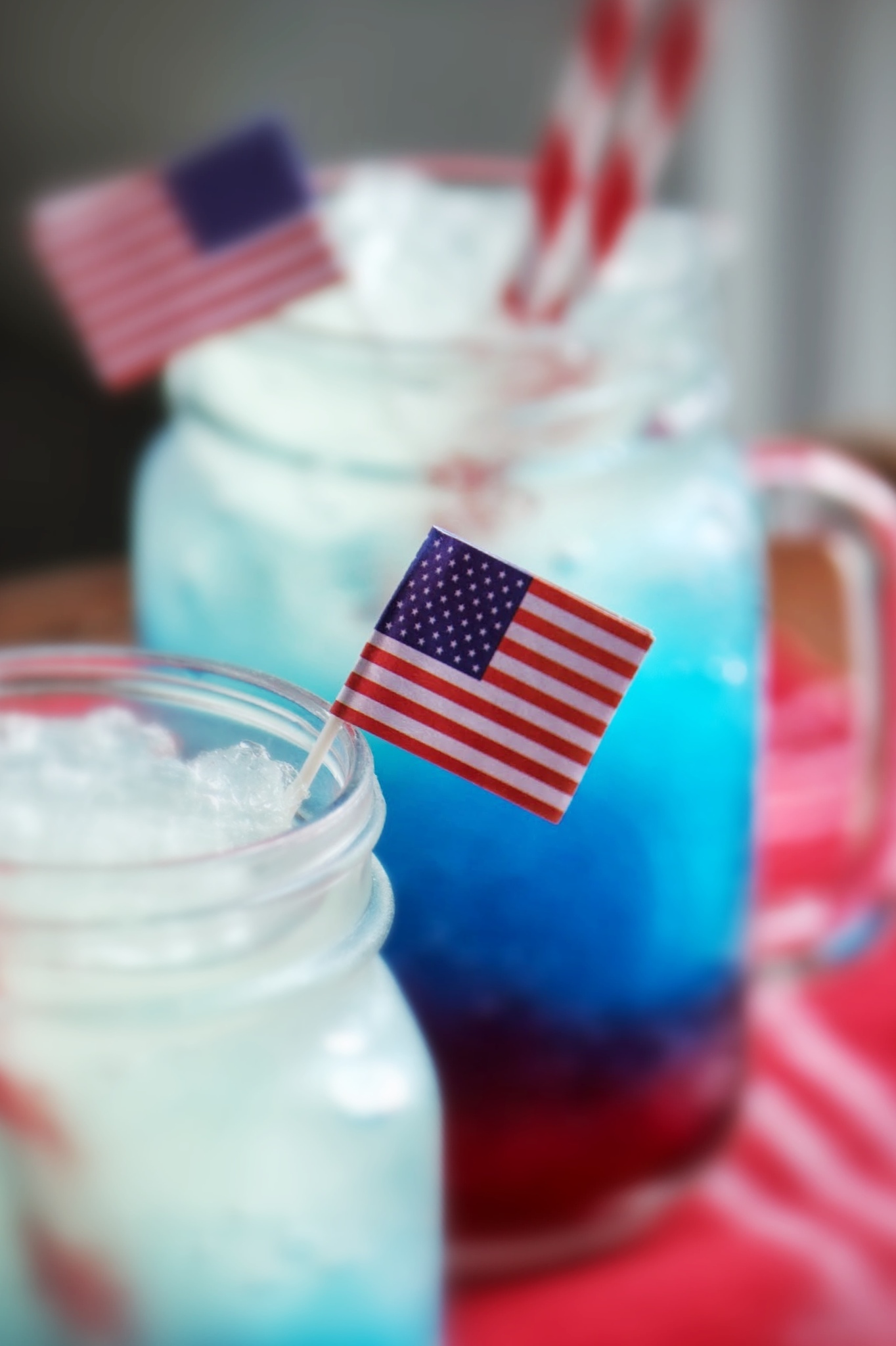 And don't forget about that fabu Plated giveaway – 4 free plates and one month membership to one lucky winner!
Red, White & Blue Vodka Lemonade Slushies
Ingredients
3 full trays of ice from your freezer
1 cup of cranberry juice
1 cup of Blue Curacao
1 cup vodka (plain or flavored - whatever you have on hand)
1 cup of your favorite lemonade (I used a crystal light mix)
Instructions
1) In a blender on the ice crush setting, blend together the cranberry juice and ice of 1 tray until full combined and slushy. Set aside.
2) Next combine the Blue Curacao with another tray of ice and crush until slushy. Set aside.
3) Lastly, combine the vodka, lemonade and last ice tray and crush until slushy. Set aside.
4) Layer your drinks starting with the cranberry slush on the bottom, then the blue curacao slush and lastly the vodka lemonade slush on the top. Top with something fun and patriotic like mini american flags or swirly straws.
5) Sip slowly to avoid brain freeze!
http://www.andtheycookedhappilyeverafter.com/2013/07/03/red-white-blue-vodka-lemonade-slushies/
Copyright And They Cooked Happily Ever After