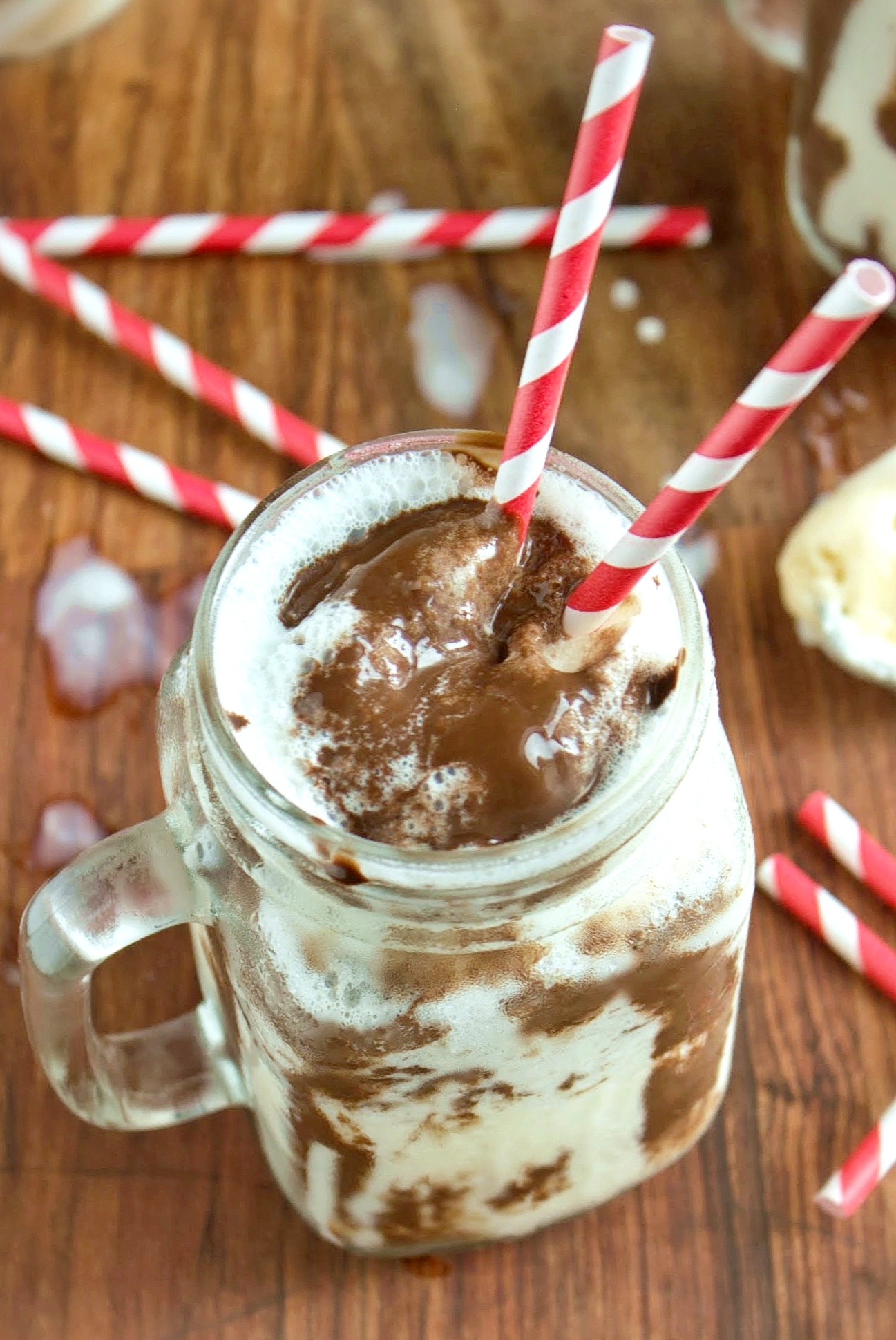 When I posted the recipe for these last year, I was still getting my blog legs underneath me.  My cousin Krissy was in town for a visit, and I was anxious to celebrate with one of our favorite cocktails (hence this wretched photo).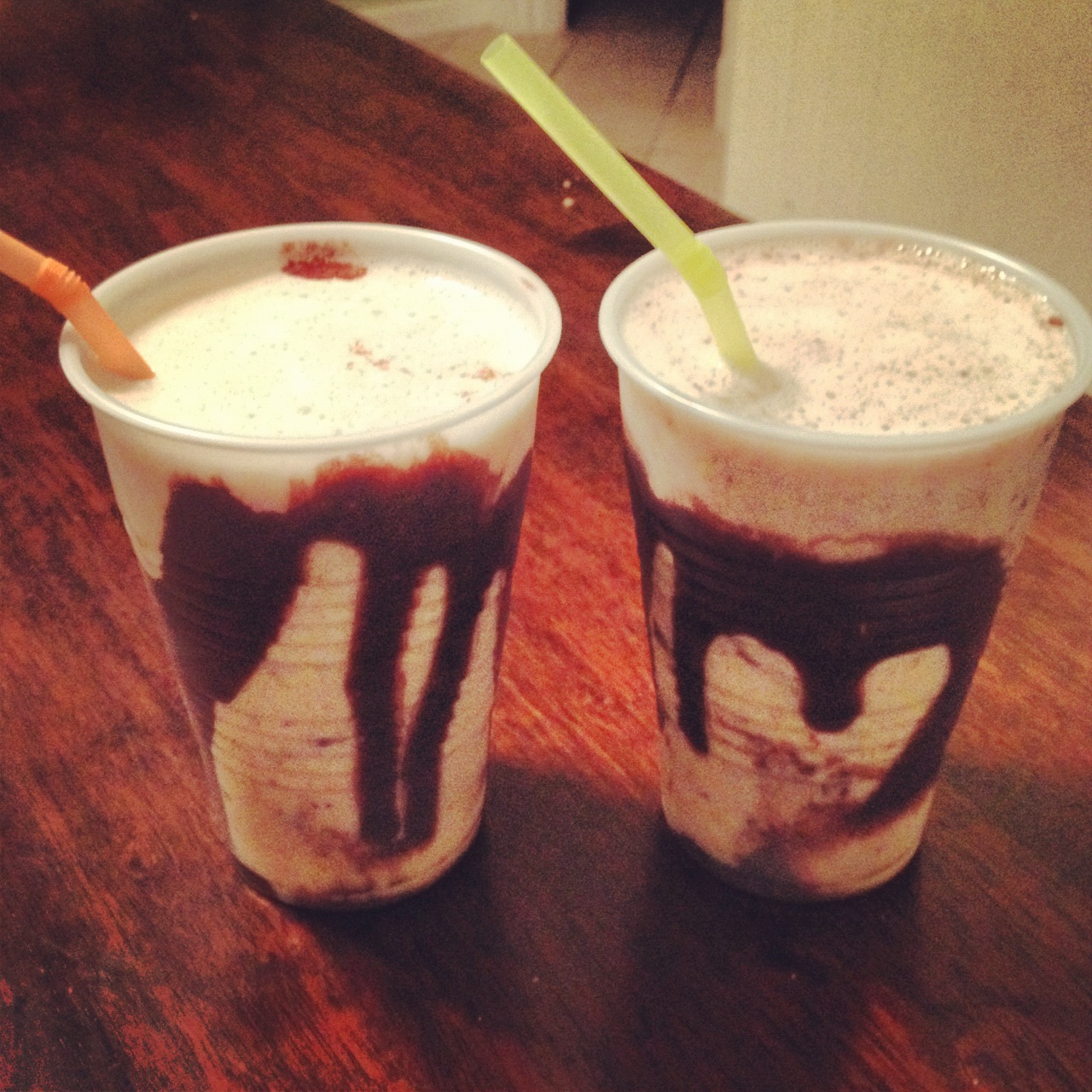 But today I'm RE-posting them because:
1) Summer is among us, and I know I'm not the only one out there that has a weakness for frozen mudslides after a long day at the beach
2) I can definitely top the above photo – yikes
3) My cousin Beth (Krissy's sister) is getting MARRIED this weekend at one of my most favorite places on earth, Cape Cod, and well there is nothing that says 'wedding celebration at the cape' better than a frozen cocktail.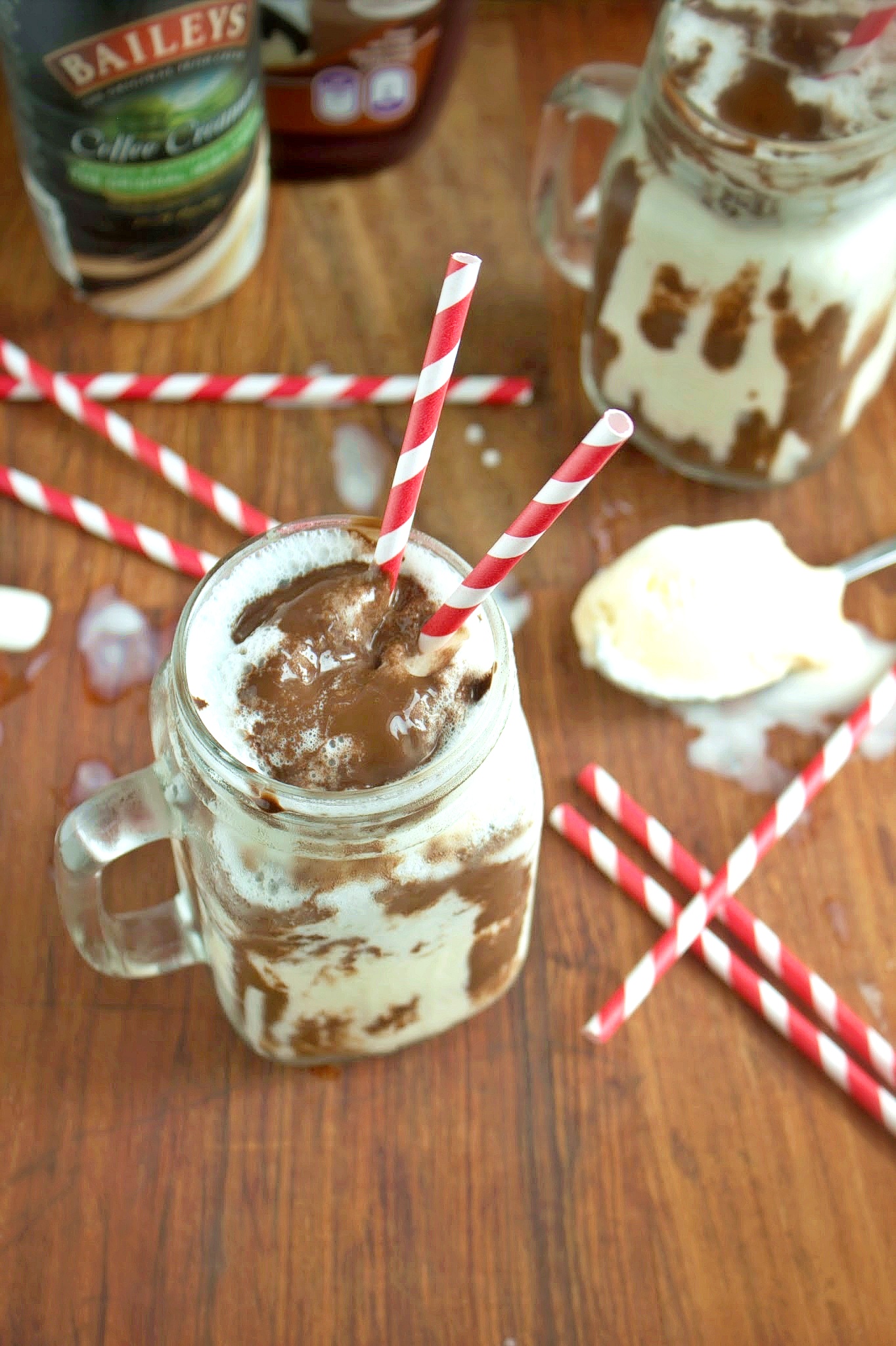 Frozen Mudslides are the bomb-diggity, but a traditional frozen mudslide can yield your entire daily caloric intake for the day – in one serving.  And we all know how fast that serving goes down the hatch! So these are a great alternative with the same great flavor, and a lot less fat and calories.
S0 get the blender fired up kids, summer's a comin!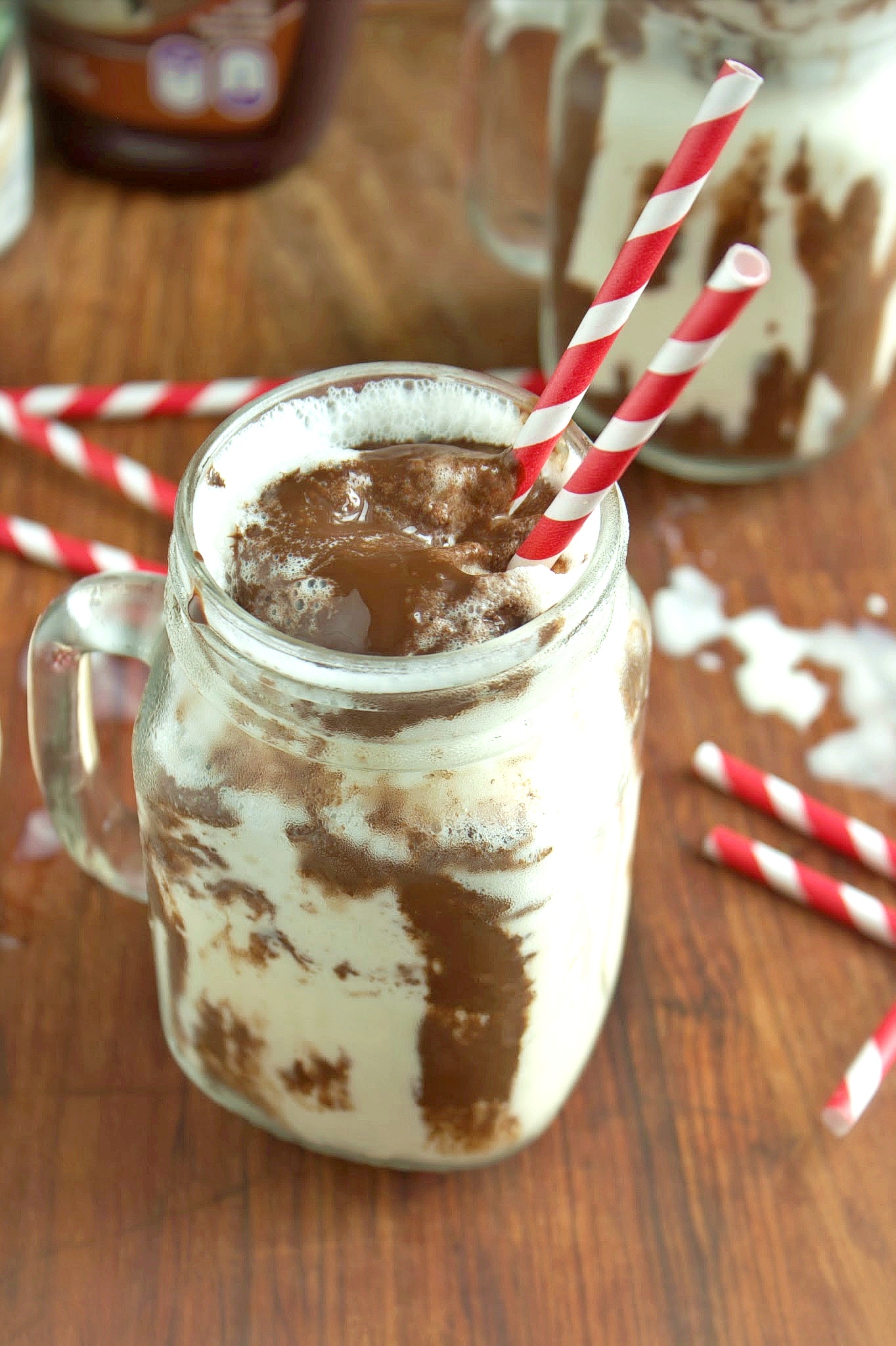 Ingredients
2 tablespoons sugar free chocolate syrup
1/2 cup fat free vanilla frozen yogurt
1 cup fat free milk
2 shots vodka
2 tablespoons Bailey's Irish Cream Flavored coffee creamer (can be found in the refrigerated section at the grocery store – near the milk)
1/2 tablespoon ground coffee beans
ice (about 1 full tray)
Instructions
1) Take your two cups and line them with the chocolate syrup (you could also just add the syrup to the mixture before you blend it, or at the top, but I just personally like the way it looks lined against the cup. Personal preference! Feel free to add more if you like - this will obviously change the nutritional value.
2) Combine all other ingredients in a blender and blend until all the ice is crushed and the mixture is thick and frothy. You can always add more ice to reach your desired thickness.
3) Serve immediately with a fun straw!
*1 Mudslide
Calories - 220
Fat - 1.7 grams
Protein - 6.1 grams
Carbohydrates - 24.3 grams
Fiber - 0.5 grams
WW Points - 7
http://www.andtheycookedhappilyeverafter.com/2013/05/30/tbt-with-skinny-frozen-mudslides/
Copyright And They Cooked Happily Ever After