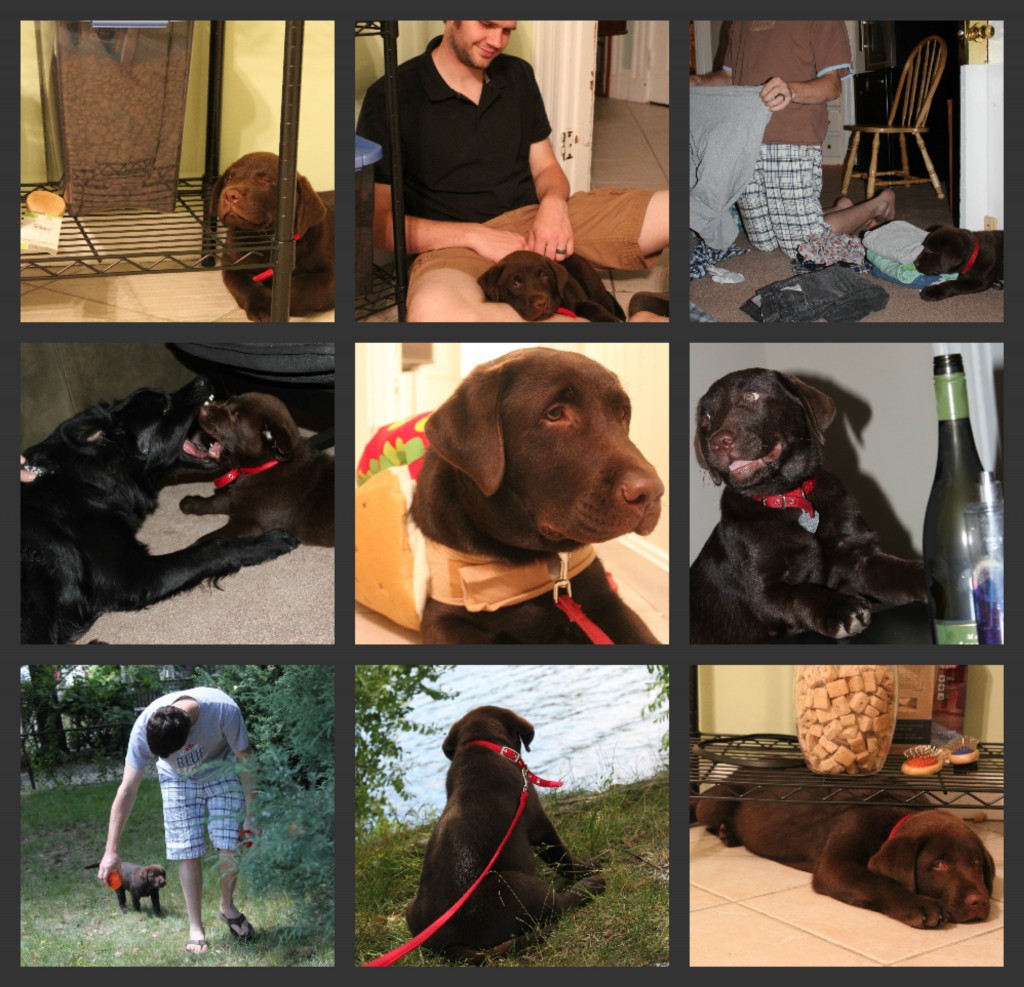 One year ago today, Dave and I got the email we had been waiting weeks for – the puppies are HERE!
And for the next 8 weeks, we sat at our computers just waiting for more pics – and even though we didn't know which little pooch was ours just yet, the pics she sent kept us on the edge of our seats.  Then the day finally came when we went to go pick him up.  Excitement – fear – "what in the world are we going to do with this thing when we get it home????" (I can only imagine how new parents of actual humans feel!)
And since the minute we got him home, it was instant love.  He's brought so much joy to our lives and truly turned us into "those dog people" – and I'm not ashamed to admit it! I'll scream it from the rooftops!
So Happy Birthday Hairy, Hair Bear, Bear Bear, Boo Boo Bear Bear (probs should have just named him Bear).  Looking forward to many more birthdays with you!