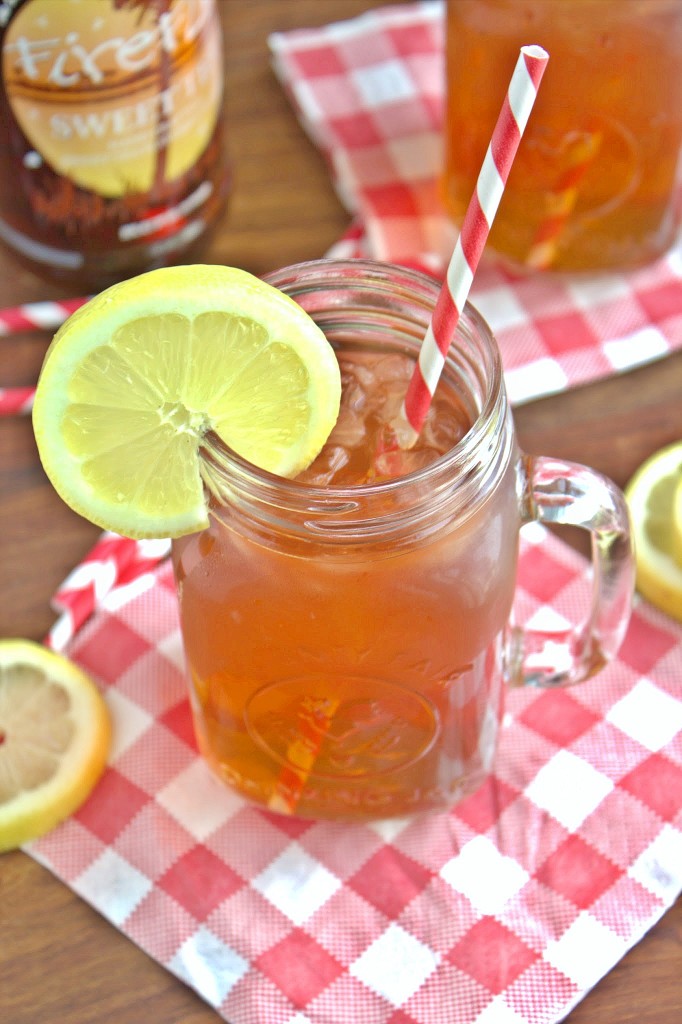 This past weekend, Dave and I hosted a little send off for our friend Brett.  He's making a big move down to Virginia in a couple weeks to play with mussels.  Well, there's more to it than that, but it's a big important environmental job and as much as we'll miss him, we're really excited for him.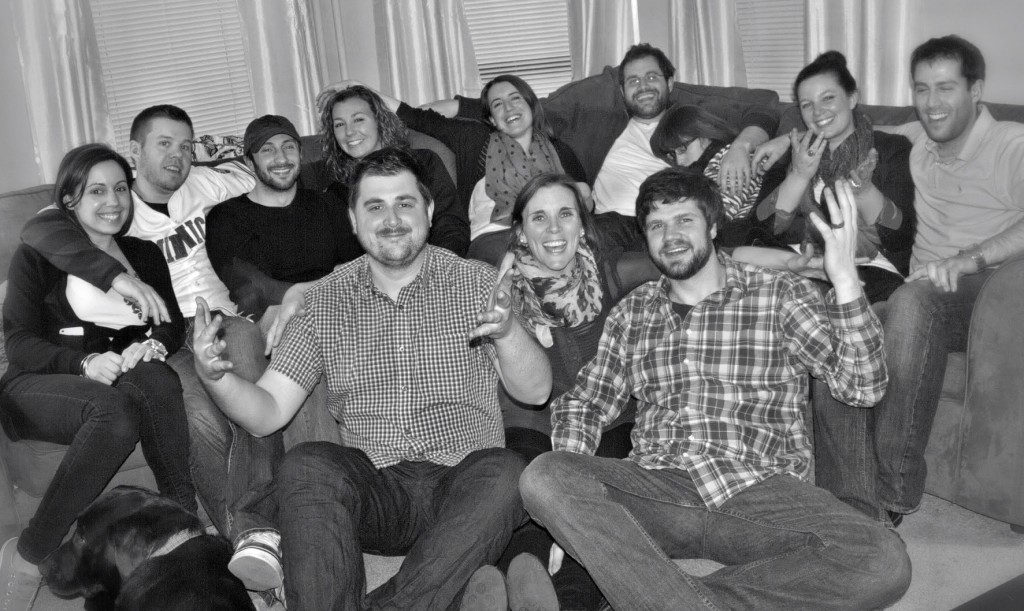 Since he's moving down south, BBQ was the perfect menu for the night.  And instead of dirtying a bunch of dishes and pots and pans, we gave Blue Ribbon Barbecue a holler – and boy did they holler back with some of the most delicious bbq fare we've ever had! Pulled chicken & pork, brisket, mashed potatoes, mac & cheese, baked beans and corn bread – ohmylanta.  So good.  And since I copped out on the main dish, I thought the least I could do was come through with a 'signature drink' of sorts.  And we all know how much I LOVE sangria.  So I adapted a great recipe for Peach Iced Tea Sangria that I tried last year, made a few tweaks and well, I'd say it was spot on.  Tasted just like that refreshing glass of iced tea, but with a little boozey kick (that was very hard to taste, so sip with caution!)
To spare a few calories, I used Crystal Light iced tea, but of course you could swap out good old-fashioned authentic sweet tea for the crystal light (8 cups total).
A great cocktail for your next barbecue! Summer will be here before you know it.
Ingredients
3 - 750ml bottles of Pinot Grigio of your choice
1 cup Firefly Sweet Tea Vodka
1 cup orange juice
1 & 1/2 quart sized packets of Crystal Light Iced Tea
8 cups cold water
juice of 1 large lemon
1 liter lemon flavored seltzer water
*lemon slices for garnish
Instructions
In a large beverage container, contain all ingredients except the seltzer water. Cover and chill in the refrigerator for at least 4 hours, up to overnight.
Just before ready to serve, add your lemon slices and the lemon seltzer water. Serve cold!
http://www.andtheycookedhappilyeverafter.com/2013/04/17/sweet-tea-sangria/
Copyright And They Cooked Happily Ever After