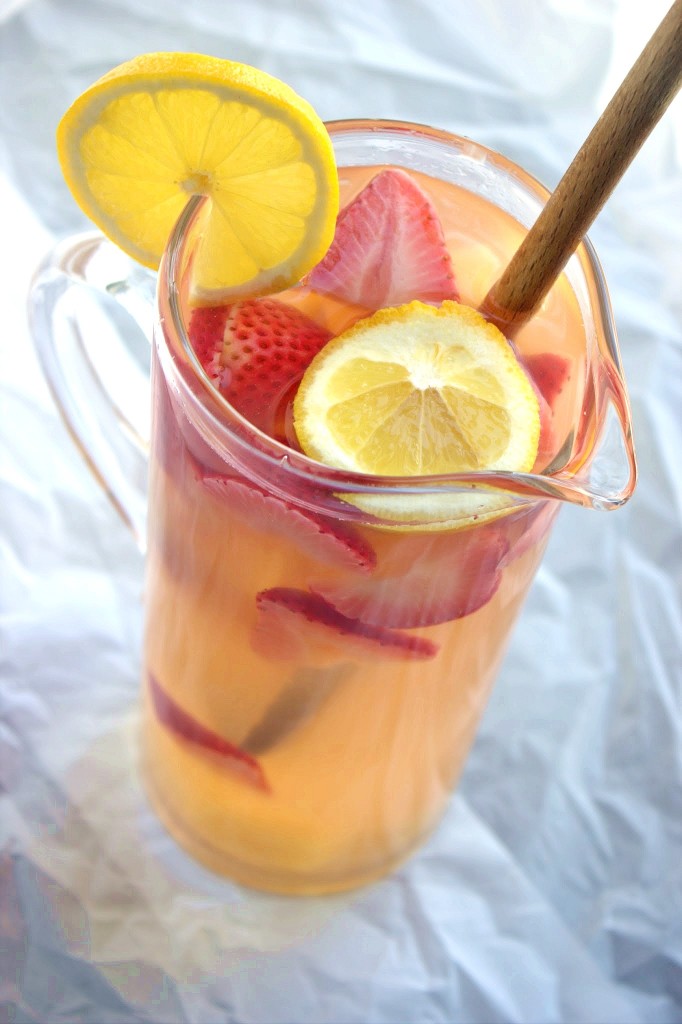 Tomorrow's Easter Sunday.  How did that happen?
I've personally always liked the idea of holidays that involve brunch, and that is just what Easter Sunday is – you wake up, find your Easter basket that that 6 foot bunny who pulled a Santa 3 months later and spent all of Saturday night hiding Easter baskets in houses all over the world (withOUT a sleigh and 8 reindeer – he works solo – take notes Santa) and somehow managing to have time to cut out individual mock footprints leading you to the prize.  Man is he good – I hope he gets good health insurance coverage and 401K matching.
Then you get a sugar buzz before 9 am – crash – go to church (maybe) in your bonnet and Easter Sunday best – and THEN it's time for brunch.  Baked goods, quiches a plenty, fruit salad, regular salad, maybe potato salad? Hard to say – eveyrone's brunch menu is different.  But there's one thing at brunch that will bring everyone (well, 21 and over) to the table, and have them coming back for more.
This Spring Sangria.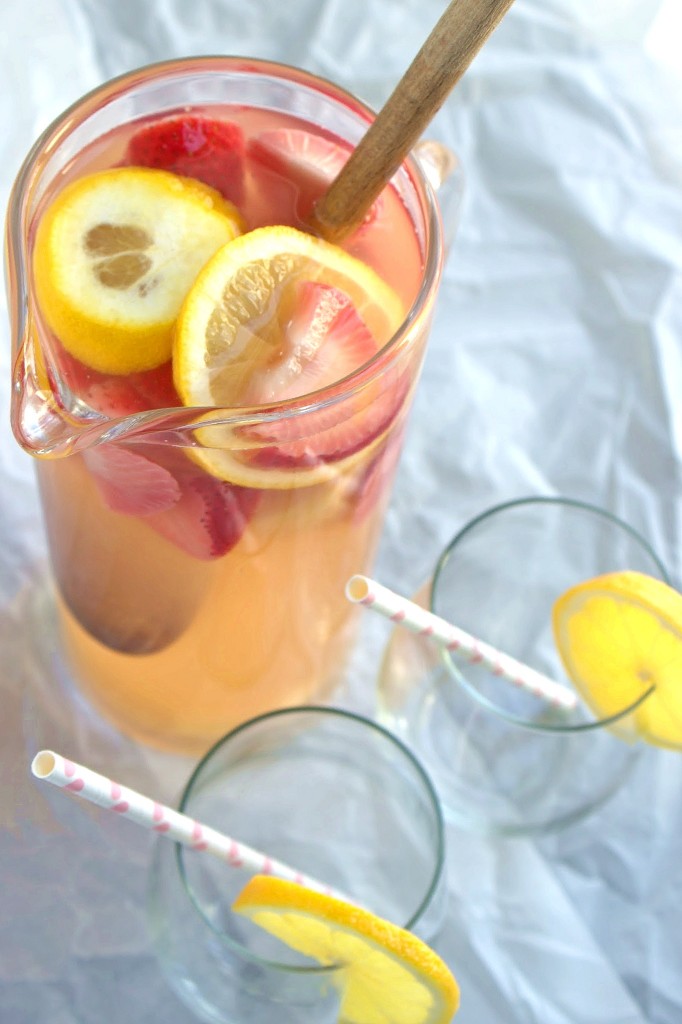 It's a little pink, a little fruity, a little boozey.  It's a perfect pallet wetter for the loads of sangria that will be coming your way with the start of the nicer weather starting to move in.
I think the thing I like best about this is that it's a great base, and you can really make it your own depending on the seltzer you add at the end.  With lighter, white wine based sangrias, I don't like when they're super sweet.  And you'd think that the pink lemonade in this recipe would make it real sweet. But, the fact that I used sauvignon blanc vs. a riesling or white zin really toned the sweetness down.  It's a very mild base.  However, with your seltzer addition at the end, you could use a plain flavored seltzer water, or something basic like a lemon/lime flavored one to keep that mild flavor.  Or, if you wanted to add a little more sweetness, you could use Fresca or Sprite to top it off, since those have a little more sweetness to them.
So go ahead – celebrate Easter tomorrow – with a cadbury egg in one hand – and a mug of spring sangria  in the other.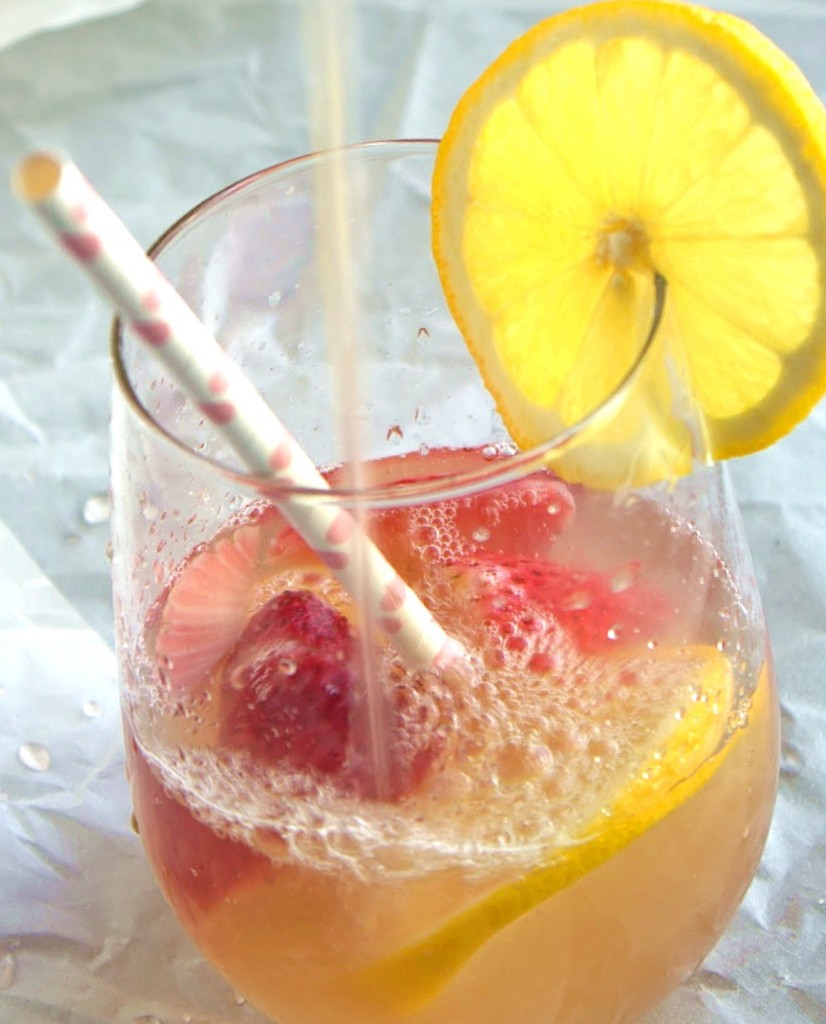 Ingredients
2 bottles of your favorite sauvignon blanc (I used 2 buck chuck from Trader Joe's - it's a great base for Sangria!)
1 liter (about 4 cups) pink lemonade of your choice (I also used Trader Joe's Sparkling pink lemonade - but any pink lemonade will do - you could even spare some calories and use a crystal light pink lemonade mixture)
1 cup citron flavored vodka (I used absolut)
1 cup orange juice
1 carton of strawberries, sliced
1 medium sized pineapple, cubed

*feel free to add any favorite fruits of your choice! Strawberries definitely help with the coloring

seltzer/soda of your choice to add at the end - I used a lemon-lime flavored seltzer, but sprite or fresca would be great too, or any flavored seltzer for that matter
Instructions
Combine all ingredients but seltzer water in a large beverage container. Stir to combine.
Cover your beverage container with plastic wrap or foil and chill in the refrigerator for AT LEAST 4 hours. Preferably overnight. I truly believe that the chill time with sangria can make or break it, so the longer the better.
Once chilled, top with your seltzer water in serve in glasses of your choice, making sure to add that delicious booze soaked fruit!
http://www.andtheycookedhappilyeverafter.com/2013/03/30/spring-sangria/
Copyright And They Cooked Happily Ever After