Warning: this contains graphic content that may not be suitable for peep lovers.  (They get cooked – sorry)  But then you eat them – and they taste AMAZING.
S'Mores made with peeps are alllllll over the place for Easter yummies (although I must say I first spotted them on my girl Sally's Blogaroo) – but the web is blowing up with them!  And the recipe is not a brain twister – it's that classic summer favorite with an Easter twist.  But I had a twist of my own.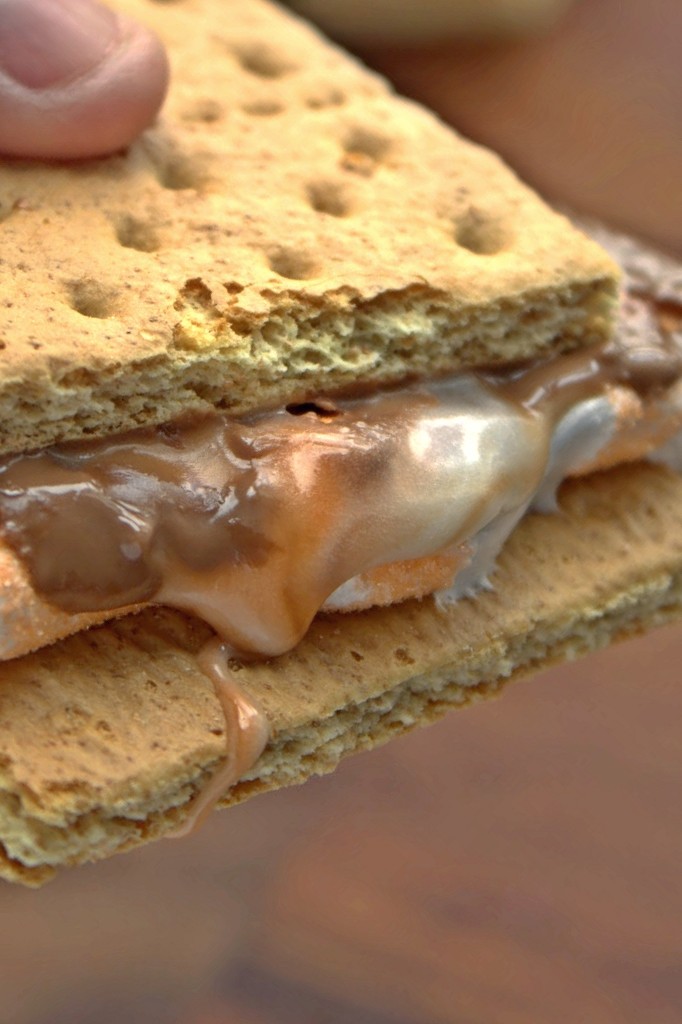 And what was my twist?  I had some Cadbury Cream Eggs leftover from those amazingly gooey flourless brownie wonders from last week…and ohhh yes I did use them for these!  I must say, that after a couple weeks of personal yuckiness, this yumminess made up for it all

The best part of these is that you can get them ready ahead of time, pop 'em in the fridge, and just before you're ready for dessert after Easter dinner, throw them in the oven and you'll have hot s'mores ready for the crowd.
Ingredients
4 graham cracker sheets (2 squares per sheet)
4 peeps of your choice (I used the smaller bunny ones, but the chicks would work too)
2 Cadbury Cream Eggs (preferably frozen - it makes it a little easier to slice them)
Instructions
Preheat your oven to 350 degrees F.
Line a 9x13 inch baking dish with aluminum foil.
Take your Cadbury cream eggs and slice them in half (the long way) so you have 4 halves.
Break your 4 graham cracker sheets in half and place the 8 squares in your baking dish. On 4 squares, place your peep. On the other 4 squares, place the cream egg halves.
Bake in preheated oven for 3-5 minutes, until the peeps start to turn a little brown on the top and the chocolate starts to get a little sheen on it.
Remove pan from the oven and assemble your s'mores by taking one peep half and smooshing (yes smooshing) it on top of the chocolate half.
Eat while still hot and gooey!
http://www.andtheycookedhappilyeverafter.com/2013/03/26/easter-smores/
Copyright And They Cooked Happily Ever After