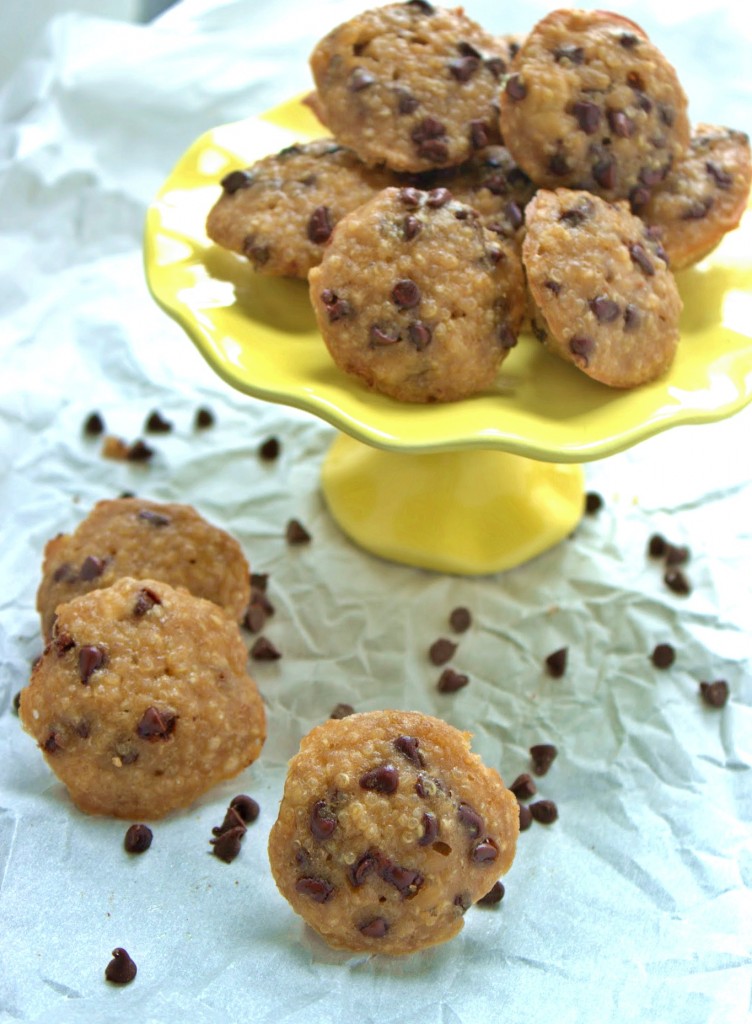 Themes.  I've always been a fan of themes.  I think it started in college with 'theme parties' – Pimps & Hos – Toga – Golf Pros and Tennis Hos – Keg (eh, that's a stretch).
And I like it when I can give a theme to a blog post/recipe – you have your theme, and your recipe somehow kind of relates to it, or vice versa.
So I knew that the theme of this post/recipe was going to be bucket lists – how people have them – have lots of stuff on them- and how I think it's kind of depressing to have this list of fun exciting goals and achievements you want to accomplish in life, all before you die.  Seems like it should be a positive thing, but it seems kind of morbid at the same time.  Why can't we just have a list of things we want to do?  Period. End of sentence.  Not "before we die".  Just do them.  While we're here.  And healthy.
And to say that this week has become a funny week to have a 'bucket list' themed post is an understatement.  Let's just say that the timeless cliche "life is short", that gets people making these 'bucket lists' in the first place, has become a theme all it's own.
So I'm checking something off of my  "Bucket Things I want to do" list.  I'm running a marathon.  On May 12th.  In one of my favorite cities in the world, Providence Rhode Island.  And I'm scared $hitless. But since I started running, I've always said that "someday I'll do one".  But the days/weeks/months/years have passed by, and it's still there, hanging over my head on that imaginary legal notepad.  Life really is too short though to put things off that are so important to you, that you have them on this imaginary list that you carry around with you your whole life.
(ok – i know – how in the world could a recipe ever relate to all this bloggarhea?)
There are two things in my training thus far that I have consistently been eating – peanut butter and bananas.  Both excellent for general health, but marathon training as well.
Remember those Apple Cinnamon Quinoa Bites? You guys liked those – you reallllly liked them.  So, say hello to Peanut Butter & Banana Quinoa Bites with Chocolate Chips (oh and they're Gluten Free for my Gluten-Free Girlfriends!)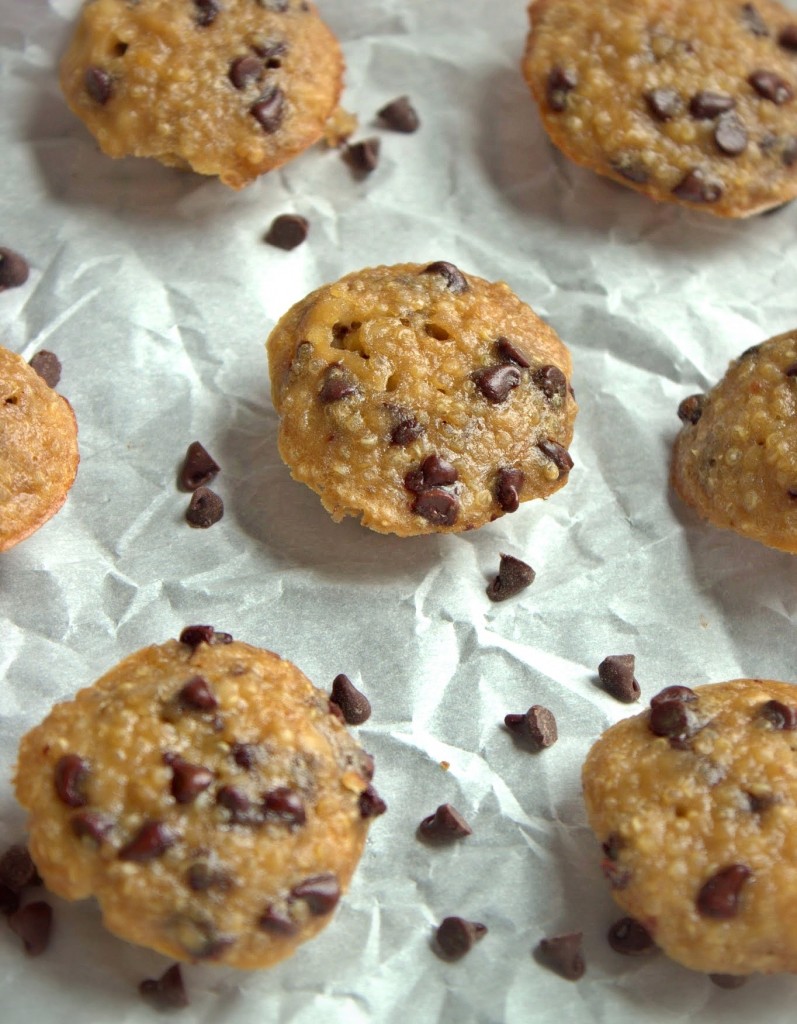 Life is short – so run that marathon – or 5K – or run to the mailbox! But whatever you do, always add chocolate chips whenever you can.
Peanut Butter & Banana Quinoa Bites with Chocolate Chips
Ingredients
1 cup cooked Quinoa, cooled to room temperature
1/2 teaspoon baking powder
1/3 cup light brown sugar (packed)
2 medium sized bananas, mashed
1/4 cup creamy peanut butter (Skippy is Gluten-Free)
1/2 teaspoon vanilla extract
1 large egg, lightly beaten
1/2 cup mini chocolate chips
Instructions
Preheat your oven to 350 degrees F. Coat a 24-count mini-muffin tin with non-stick cooking spray and set aside.
In a medium sized bowl, combine your cooked Quinoa, baking powder and brown sugar. Set aside.
In a large mixing bowl, take your mashed bananas, peanut butter and vanilla and whisk together to form a thick paste. Then add your beaten egg and whisk again to incorporate it into the paste.
Take your Quinoa/sugar mixture and gently fold into the peanut butter/banana paste until fully combined. Then fold in your chocolate chips.
Fill each muffin slot with 1 tablespoon of the mixture. Bake for 15-20 minutes until the bites are spongy to the touch.
© And They Cooked Happily Ever After
http://www.andtheycookedhappilyeverafter.com/2013/03/13/peanut-butter-banana-quinoa-bites-with-chocolate-chips/
Copyright And They Cooked Happily Ever After