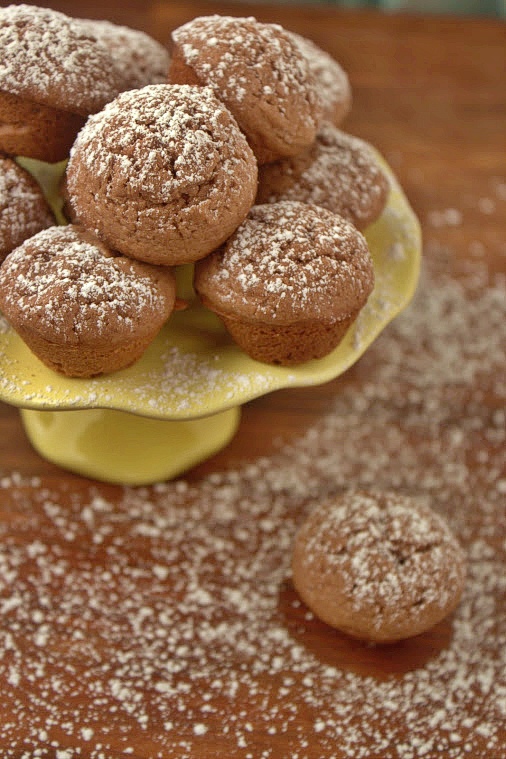 The last lull in posts was due to poutine and caribou detoxing.
This lull in posts has been due to princess, disney and magic detoxing.
There's one weekend a year where anyone can be a princess, and that's Disney's Princess Half Marathon weekend.  24,000 Princesses of all shapes and sizes from all walks of life came, dawning their best tutu's and matching running shoes and amongst the 24,000 were myself and 7 of my oldest and best friends from home.  To say it was magical is an understatement!
I know there are people out there that love Disney, and some that hate it.  But since the very first time I visited some 15 years ago (bahhhhh) every time I go back, I get that same giddy feeling of excitement and happiness that I did the very first time.  I'm convinced that Disney has figured out how to pump happiness into the air once you pass through their gates, similar to how they pump oxygen into the casinos in Vegas to keep people awake and gambling for hours and hours.
And they certainly know how to run a race – they manage to herd 24,000 tutu'd women (and some men!) into 6 corrals, providing endless entertainment for 13.1 miles, starting with a firework display start, live music from various local marching bands and DJ's, photo opps with every Disney character you could ever hope to snap a photo with, enough powerade and water stations to drown a river rat, and Mickey & Minnie dressed as a prince and princess at the finish line to congratulate you.
In a nutshell, if you're looking for a fun getaway weekend with your gal pals, and don't mind the whole 'running' thing, this is the one! You won't be sorry.  It's truly an amazing time.
Ok – gushing session ended. Down to business.
Today is National Peanut Butter Lovers day and I am one of the lovers.  On toast – on a spoon – no matter how it's served, peanut butter is one of those things I just can't get enough of.
And neither are these Peanut Butter Brownie Mini Muffins.
Dunkin Donuts comes out with all these crazy combinations of donuts.  This month's was the 'Brownie Batter' Donut.  Um – what? A donut filled with brownie batter? Make it a double!
So I wanted to try my own – with Peanut Butter – obvi.  I tweaked the Pumpkin Donut Hole recipe, combining it with Sally's Baking Addiction's recipe for Mini Powdered Sugar Donut Muffins and these little puppies came out like a yummy peanut butter, brownie donut hole mini muffin thing.  Boom.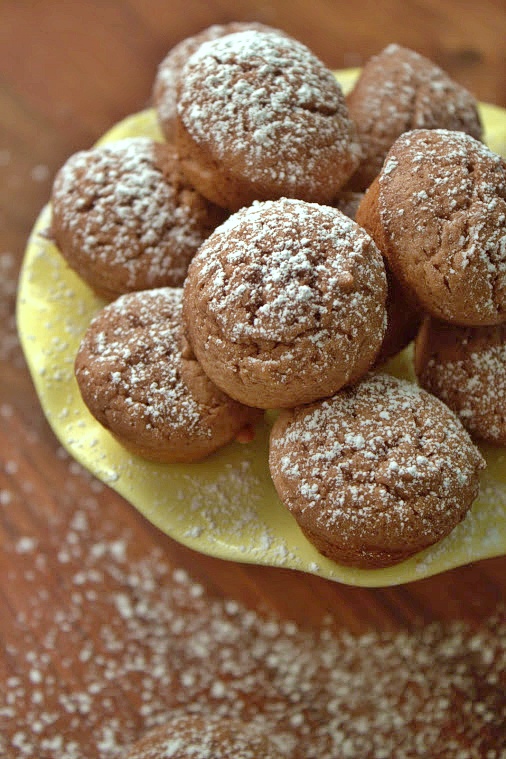 Peanut Butter Brownie Mini Muffins
Ingredients
1/3 cup (5 tablespoons) unsalted butter, softened
1/2 cup white sugar
1/4 cup smooth peanut butter
1 large egg
1 teaspoon vanilla
1/2 cup milk (I used whole, but skim/soy/almond etc. would be fine too)
1 & 1/2 cups all-purpose flour
1 cup dry brownie mix
1/2 teaspoon salt
1 & 1/2 teaspoons baking powder
powdered sugar for dusting
Instructions
Preheat your oven to 400 degrees F.
With an electric mixer, cream together the butter, sugar and peanut butter. Once creamed, add the egg, vanilla and milk until well combined.
Fold the flour, brownie mix, salt & baking powder gently by hand into the wet mixture. Stir until just combined, not over-mixing.
Spray a 24-count mini muffin tin with non-stick cooking spray and spoon about 1 tablespoon of the batter into each slot. Bake for 8 minutes, then check them. You'll know they're done when they've risen quite a bit and the centers are spongy to the touch. Bake another 2 minutes if they still appear undone in the center. (not overcooking these is key - they become very dry if cooked too long).
Remove mini muffins from tin and let cool on a wire rack. Dust lightly with powdered sugar and serve warm. Store in airtight container for 5 days or freeze for up to a month.
© And They Cooked Happily Ever After
http://www.andtheycookedhappilyeverafter.com/2013/03/01/peanut-butter-brownie-mini-muffins/
Copyright And They Cooked Happily Ever After