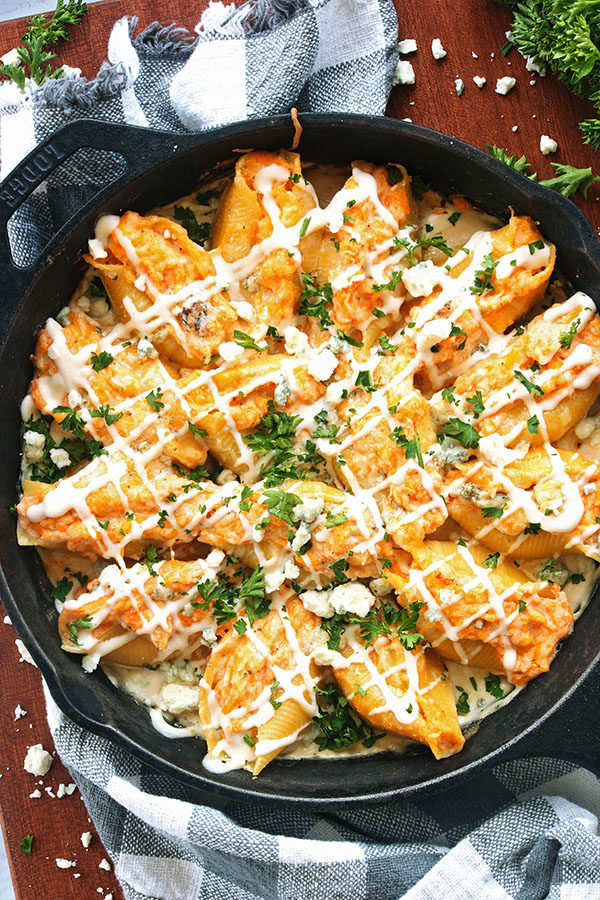 Lots o' bloggers out there are feelin' the 'healthy new year' vibe.
I am not one of them.
Now, that's not to say that I'm not all for being healthy in the new year and hitting the 'reset' button after what is usually a somewhat 'indulgent' holiday season. Sometimes though, I feel that when you start driving the healthy new year train full steam on January 1st, it can come to a crashing halt by the middle of the month. Or, maybe that's been my personal experience.
So, needless to say, my reset button has Frank's hot sauce all over it because of these Buffalo Chicken Stuffed Shells! I tested these out before Christmas actually. Dave is kind of like nervous/annoyed/totally over my obsession with buffalo chicken. Every time he comes home and smells that whiff of buffalo, he'll say "Another buffalo chicken recipe, eh?". THIS time though, he was all up in these shells! He actually guys said, it's one of his favorite buffalo chicken concoctions that have come out of the kitchen.
It's a classic stuffed shell but with chicken, hot sauce, blue cheese, and deep rooted feelings about buffalo chicken.
Get it on your Superbowl Party menu TODAYYY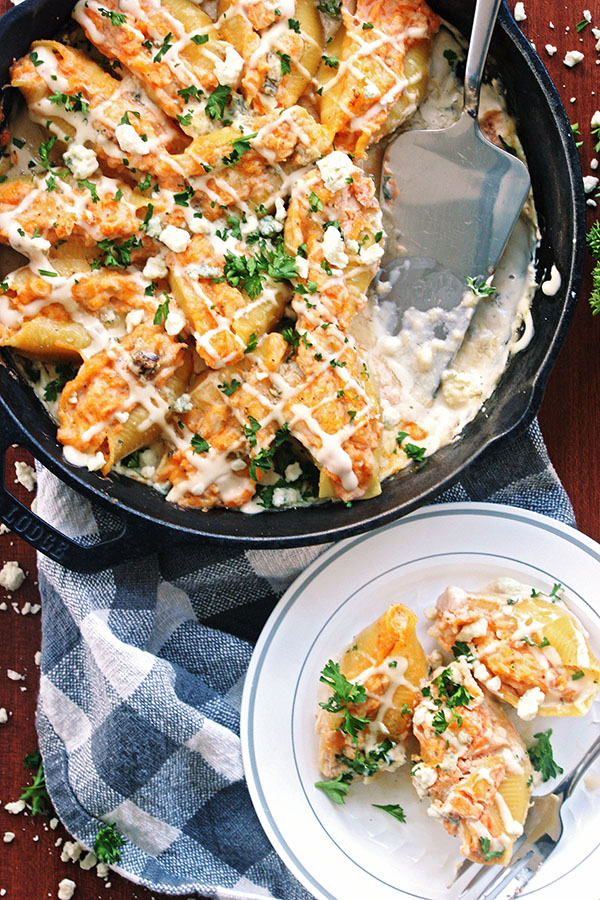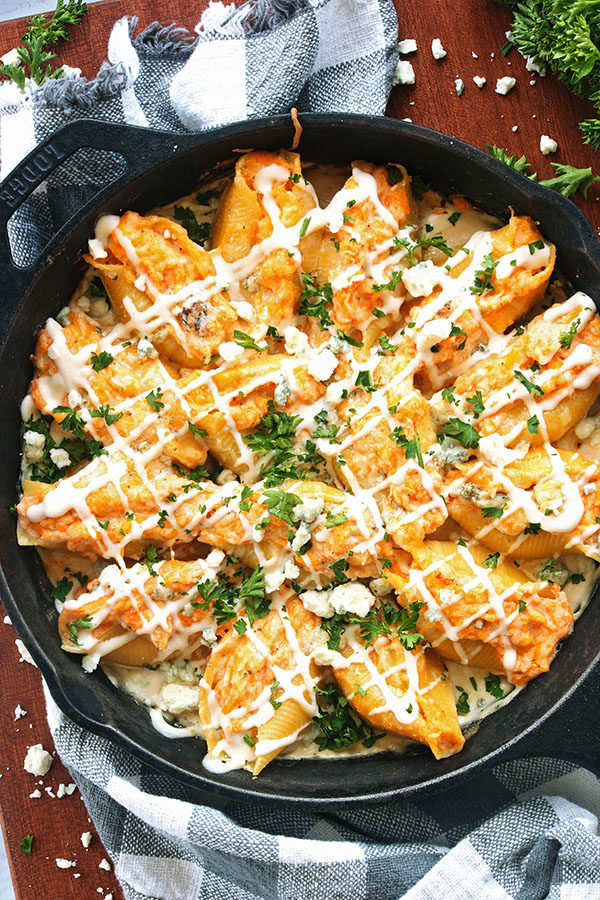 Buffalo Chicken Stuffed Shells
2018-01-11 08:43:08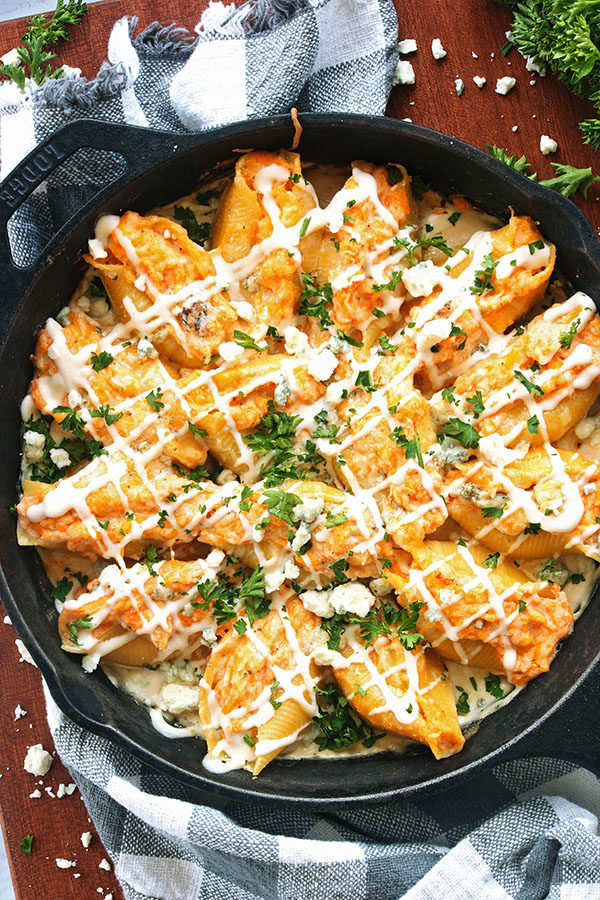 A 'spicy' twist on a classic dish - shells stuffed with hot sauce, chicken and blue cheese
Ingredients
25-28 jumbo pasta shells
3 cups part-skim ricotta cheese
2 eggs
2/3 cup of Frank's Hot Sauce
1 teaspoon salt
1/2 teaspoon pepper
2 cups cooked chicken
1 & 1/2 cups of cheddar or mexican blend cheese, plus more for sprinkling on top
1/2 cup crumbled blue cheese, plus more for sprinkling on top
1 cup store bought alfredo sauce (Bertoli is great), plus 1/2 cup or so more for drizzling
Instructions
Preheat your oven to 350 degrees F.
In a large pot of salted boiling water, cook your shells for 10 minutes. Set aside.
In a large mixing bowl, mix together ricotta, eggs and frank's. Season with salt and pepper, then gently fold in your chicken, 1.5 cups of cheese and 1/2 cup blue cheese. Mix together until fully combined.
In a 9x13" baking dish, layer your cup of alfredo sauce to cover the bottom of the dish. Then, fill each of your cooked shells with the buffalo mixture. Depending on how full you stuff them, you'll get anywhere from 25-28 shells. Then, sprinkle the shells with additional shredded cheese and blue cheese crumbles and a drizzle of Alfredo sauce.
Cover with foil and bake in preheated oven for 30 minutes. Uncover, and then bake for an additional 10 minutes until cheese starts to turn golden brown.
And They Cooked Happily Ever After http://www.andtheycookedhappilyeverafter.com/