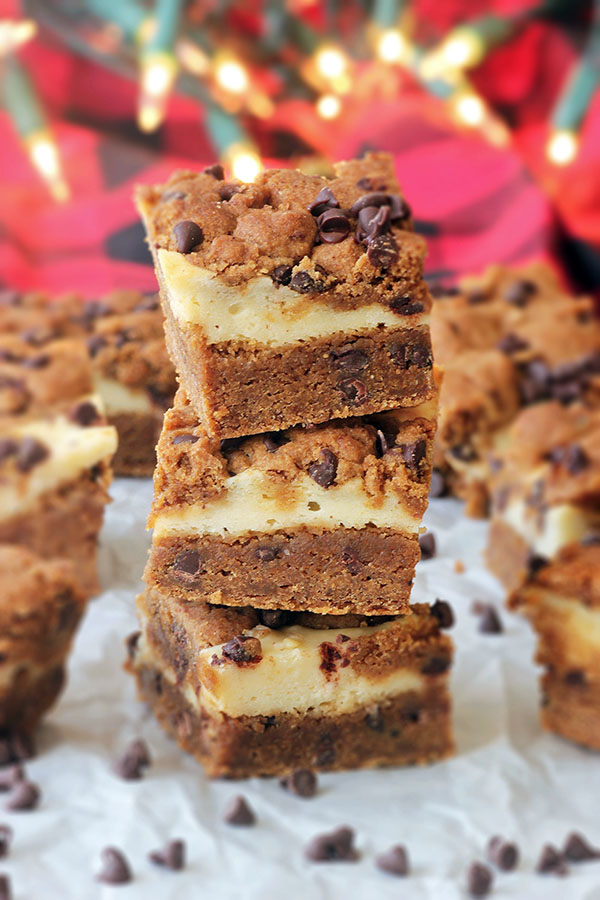 I remember when I was a wee young thing, my mom used to make these chocolate chip cheesecake squares. I liked them. ALOT. As I got older this combo stuck in my head and so I made these a few falls ago.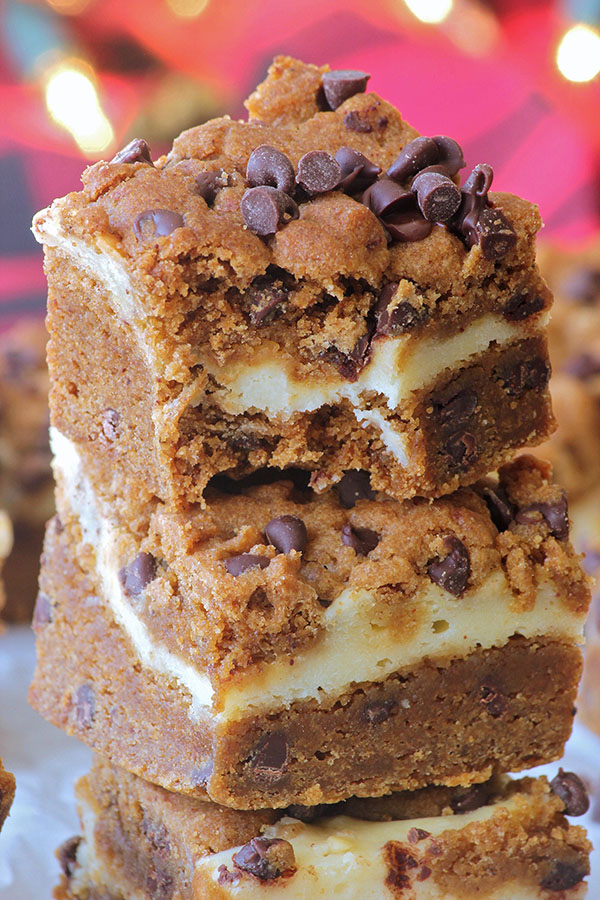 Last weekend it snowed for the first time and I thought, goddamn it's a good day to bake! So I put on my stretchiest drawstring pants and attempted the 'christmas' equivalent of this favorite dessert – chocolate chip gingerbread cheesecake squares. And let me tell you – THEY CAME OUT AWFUL. The gingerbread was like too molasses'y or something, and I should have put them in a 9″x13″ pan but I crammed them into an 8″x8″ which meant that the bottom layer of gingerbread and cheesecake were cooked, but the top layer was not. HOT. MESS.
But I felt so strongly about this combination that I persevered. I found this gingerbread cookie mix from Krusteaz and thought to myself that maybe, just maybe, I could call in for some help. And while I've never been 100% into the gingerbread/molasses cookie thing, the tides have turned with these guys. SO easy to make and so addicting! This gingerbread cookie mix from Krusteaz is a life saver. New fave christmas dessert is HERE.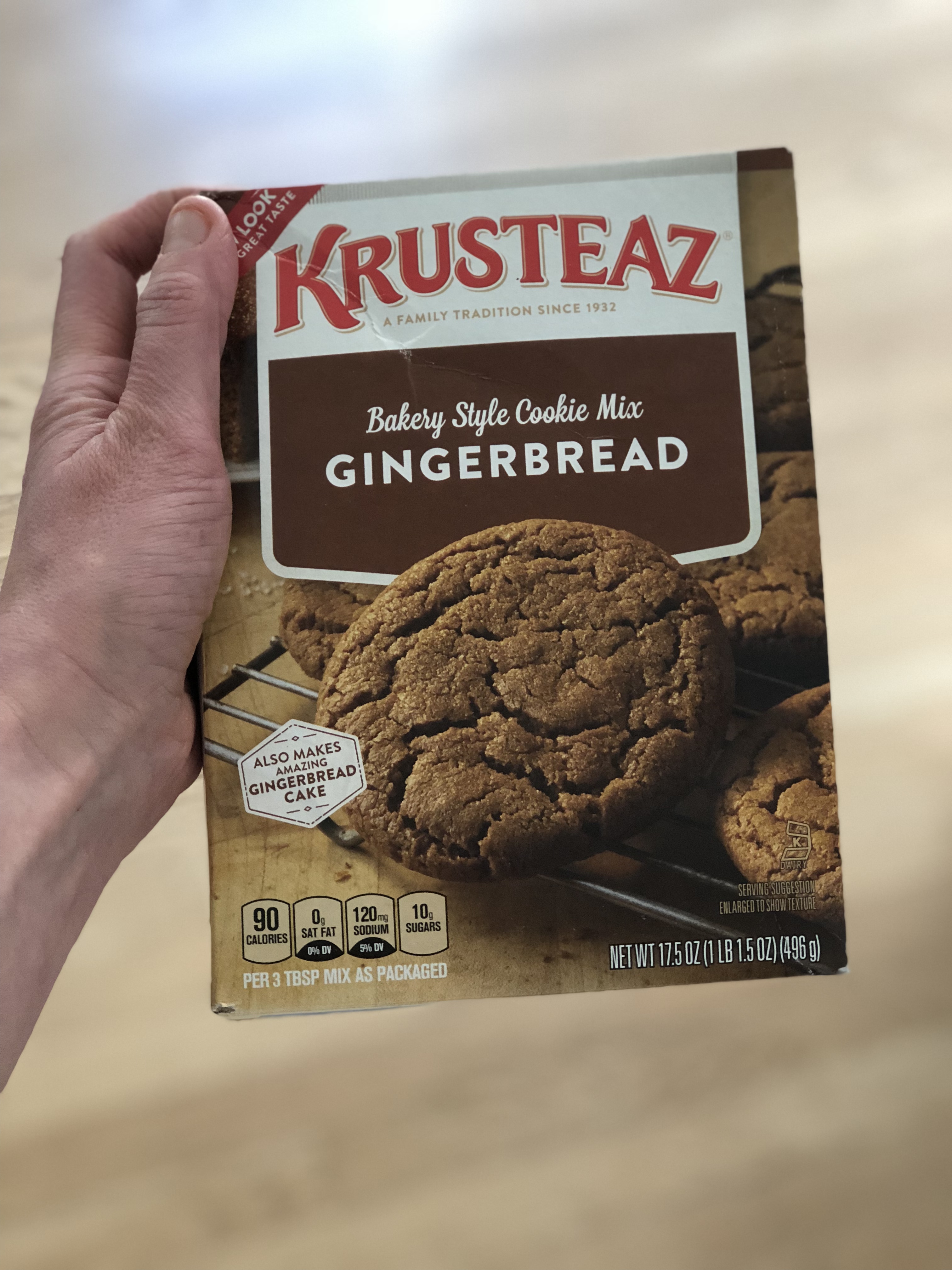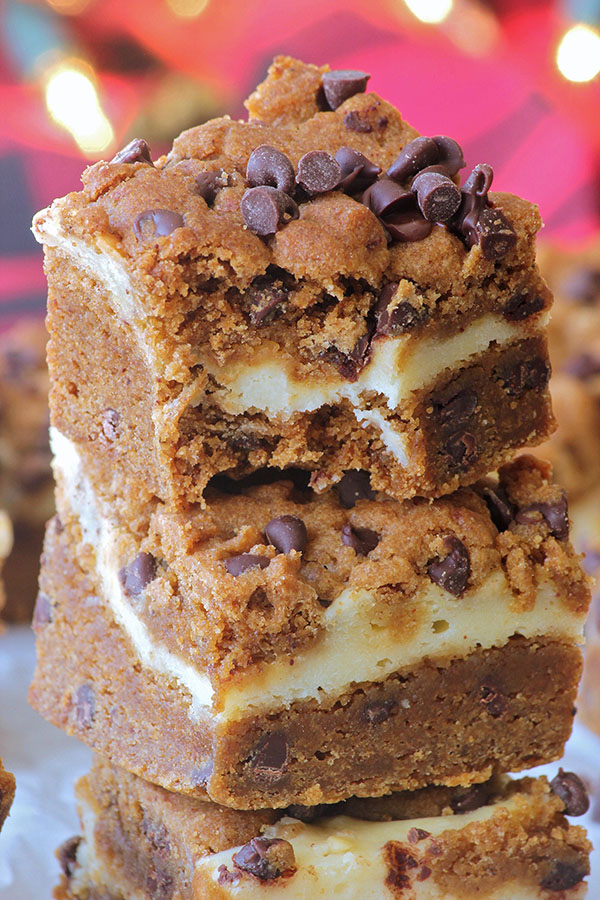 Chocolate Chip Gingerbread Cheesecake Squares
2017-12-17 14:55:08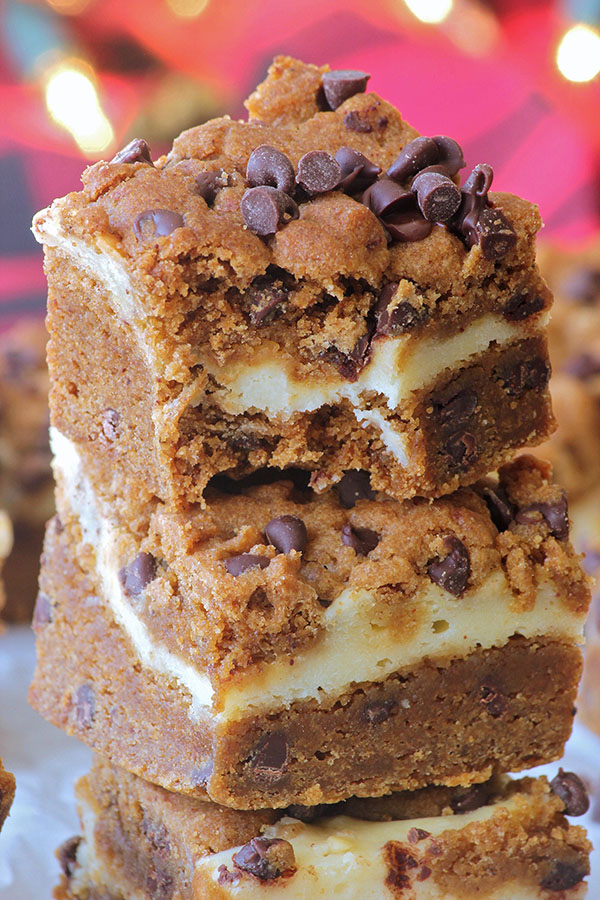 Gingerbread cookie bars with a cheesecake swirl and chocolate chips! The perfect holiday dessert bar.
Ingredients
1 box Krusteaz Gingerbread Cookie mix
6 tablespoons of butter, softened but not melted
1 egg
1 cup mini chocolate chips
1 8oz block cream cheese, softened to room temperature
1/4 cup sugar
1 tablespoon flour
1 egg
1/2 tsp vanilla
Instructions
Preheat oven to 325 degrees F.
Prepare your gingerbread chocolate chip cookie layer by combining one box of Krusteaz gingerbread cookie mix, butter and egg. Mix until well combined, and then fold in the chocolate chips.
To prepare your cheesecake layer, whisk together the cream cheese, sugar, flour, egg and vanilla until smooth.
Spray an 8x8" baking dish with non-stick cooking spray. Spread 3/4 of the gingerbread cookie mix to cover the bottom. Cover the gingerbread cookie layer with the cream cheese layer. Then, place the remaining gingerbread cookie mix on top in dollops.
Bake for 40-45 minutes until cheesecake layer is no longer jiggly. Let sit for 10-15 minutes before cutting.
And They Cooked Happily Ever After http://www.andtheycookedhappilyeverafter.com/