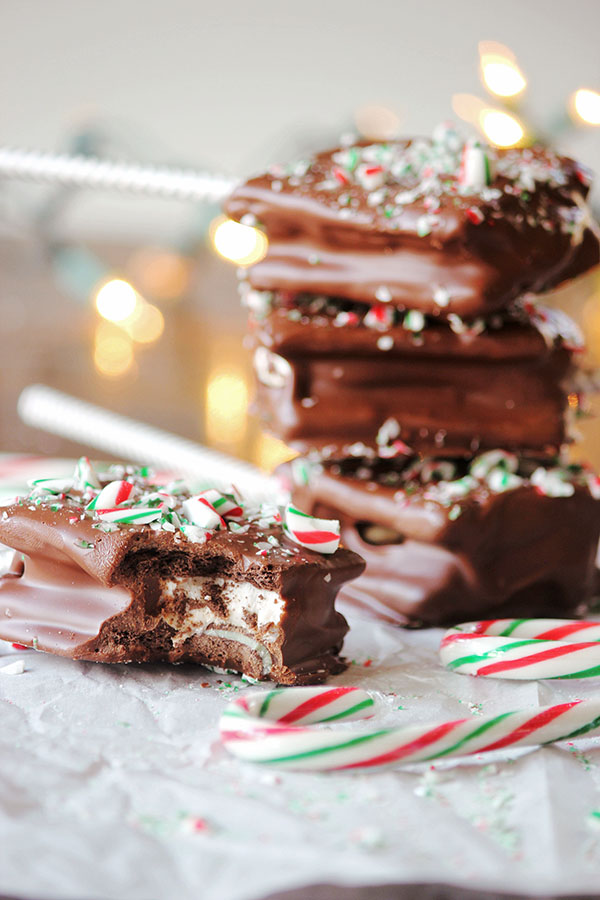 TEN DAYS. HE'S COMING. Were you naughty or nice this year? Well, regardless, I've got something that Santa will want when he squeezes his toosh down that chimney even more than the usual decorated sugar cookies that you leave him. Maybe even Rudolph too – who wants carrots after a night of flying through the air with a freaking sleigh on his back?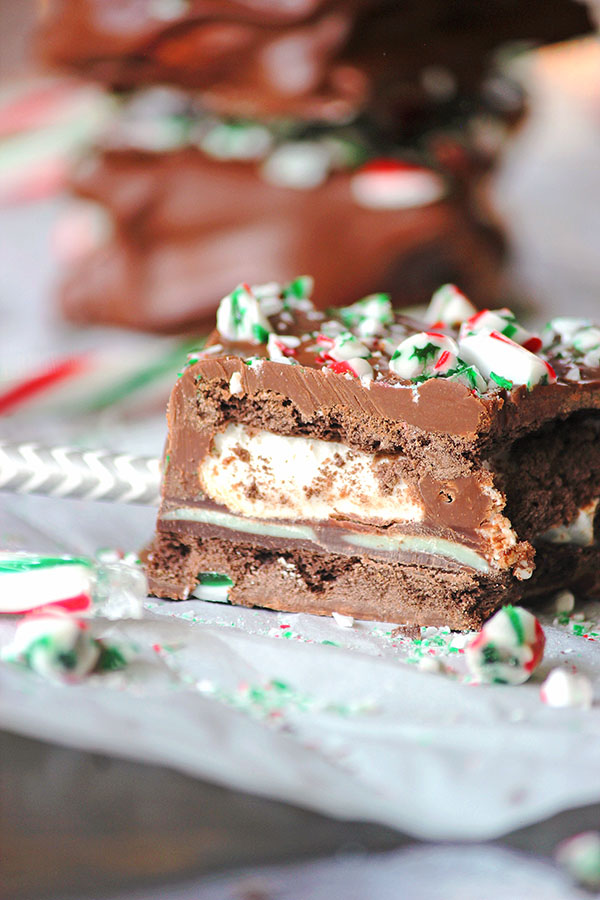 THEY WANT PEPPERMINT S'MORE POPS. Yes folks, this is the Christmas installment of the treat that's been on my brain since August – and then in October – oh and then November – and now December. It doesn't get more festive than a chocolate covered s'more made with Andes Mints and sprinkled with crushed candy canes. ON A STICK. Don't forget. But, if you wanted to add these to your spread of holiday treats and you don't want that stick getting in the way, skip the stick! But whatever you do, don't skip the s'more. It's divine. And when Santa leaves you that new Louis V bag you've been eyeing all year, you can thank me.
And the s'more pops.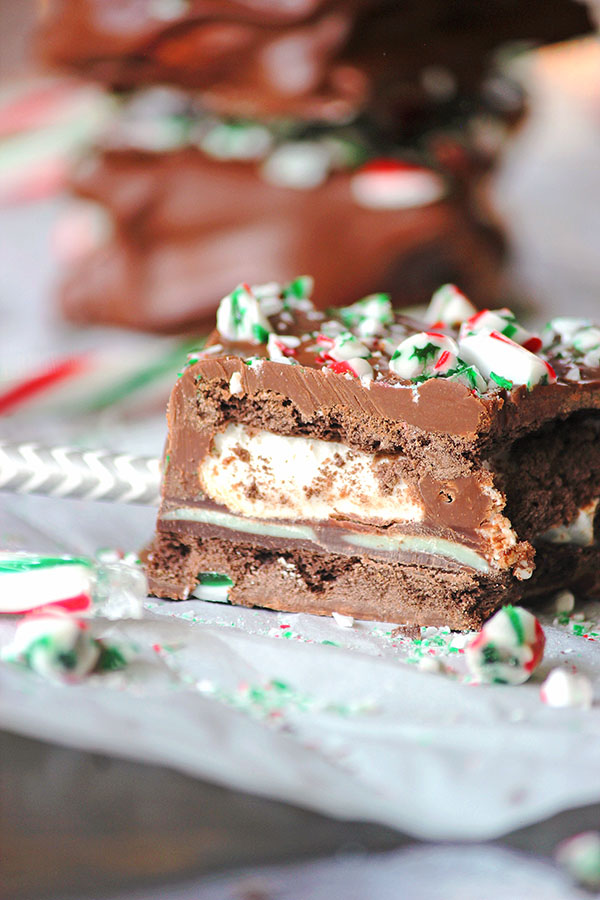 Peppermint S'More Pops
2017-12-14 18:32:28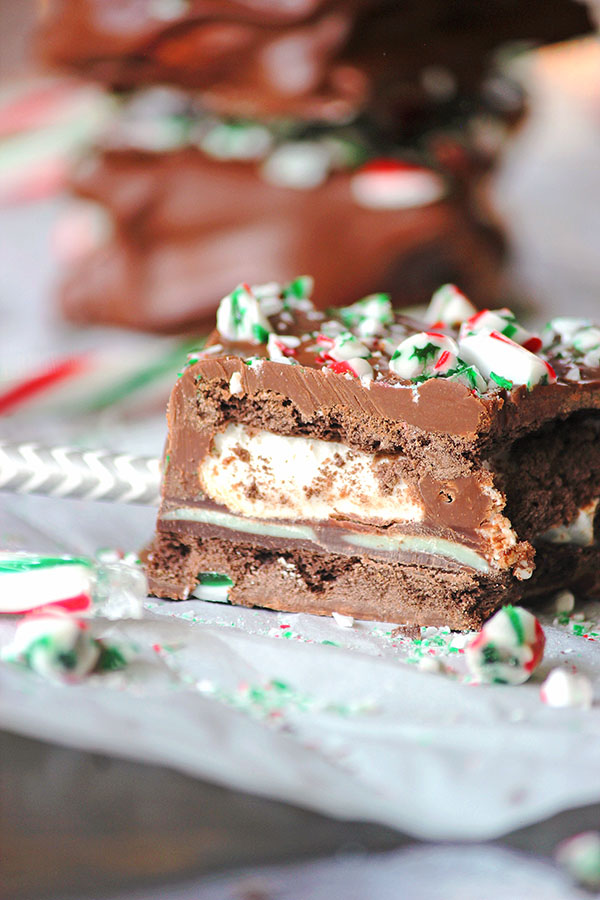 Minty chocolate covered s'mores on a stick topped with crushed candy canes!
Ingredients
6 chocolate graham cracker sheets (2 squares per sheet = 12 squares total)
6 large marshmallows
18 andes mints
1lb milk chocolate (about 4 large sized or 6 regular sized hershey bars)
2 candy canes, crushed into small pieces
6 popsicle sticks or decorative paper straws
Instructions
Preheat your oven to 400 degrees F.
Break your chocolate graham cracker sheets in half and then lay them out on a sheet pan. Tear your marshmallows in half and then place 2 marshmallow halves on 6 of the graham cracker squares. On the other 6 halves, lay out 3 andes mints per square.
Place your grahams in the oven for 5 minutes, until the tops of the marshmallows start to turn golden brown. Remove from the oven and let sit for 5 minutes.
To assemble your pops, place your paper straw in the center, and then lightly press the marshmallow graham cracker on top of the melted andes mints. Place the assembled pops on a tray lined with parchment paper and freeze for 10-15 minutes to set.
Melt your chocolate while the pops are setting in the freezer. After they've set, remove the pops and dip them in chocolate, covering the s'more entirely. Place the chocolate dipped pops on a baking sheet lined with parchment paper. Sprinkle them with crushed candy canes. Place the pops in the freezer or fridge to set the chocolate. Keep refrigerated until ready to serve!
Notes
My other s'more pop recipes have used 2 marshmallows per graham cracker square (so 4 halves per square) and with these, I only used 1 marshmallow (so 2 halves) per square and found it to still be plenty of marshmallow. Your call though on how marshmallow'y you want your pops!
And They Cooked Happily Ever After http://www.andtheycookedhappilyeverafter.com/