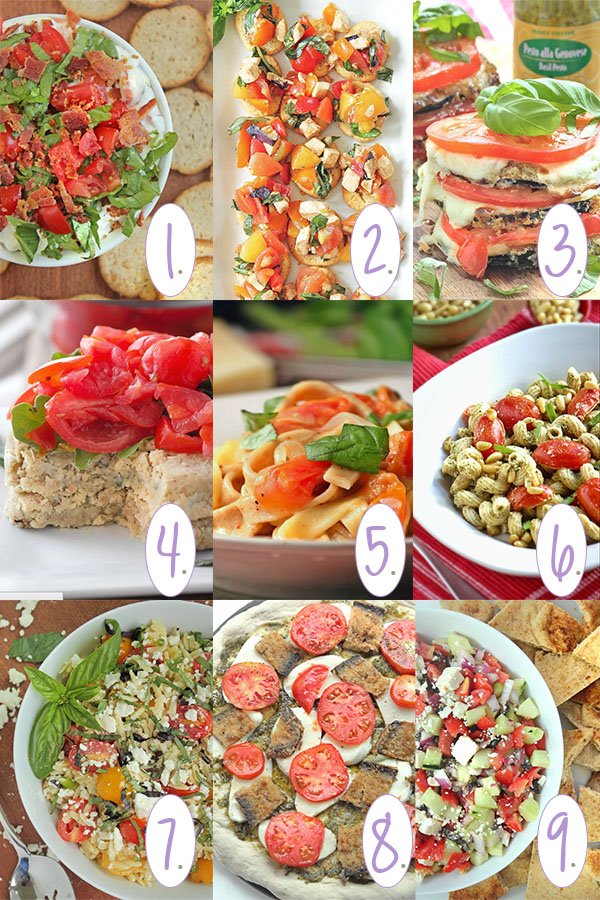 Well folks, we're officially past the summer and onto Fall. HOWEVER, if you're like us, you're still throwing up your hands trying to figure out what to do with all those garden tomatoes!
We left for vacation and came back to hundreds of plump, juicy, ripe tomatoes saying "heyyyyy, you went on vacation and left us all alone here to rot. So use me FAST." – no pressure tomatoes, no pressure. The growing season sure was late this year, which means we'll be serving up everyone's favorite veggie (or fruit?) well into the Fall season.
Below are 9 of my favorite recipes to use tomatoes with – another great thing to do with them is roasting them, making tomato soup or a sauce – it allows you to use up a whole mess of tomatoes without having to chop/dice/food process/etc.
Good luck gang. Tomatoes for life.