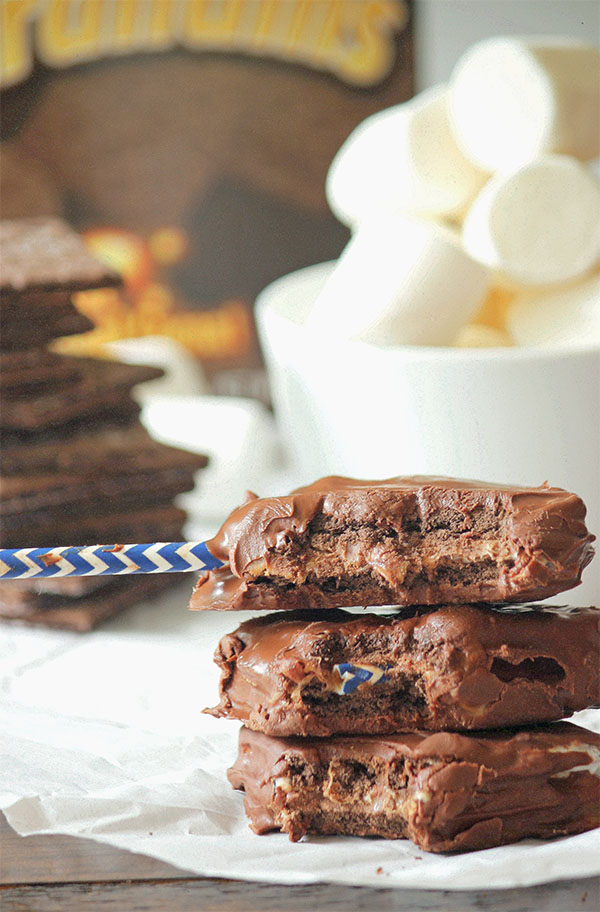 I want you all to forget everything you've ever known about the goodness of a classic s'more. Because there is a NEW s'more in town – and it's got more chocolate – and caramel – and it's on a STICK.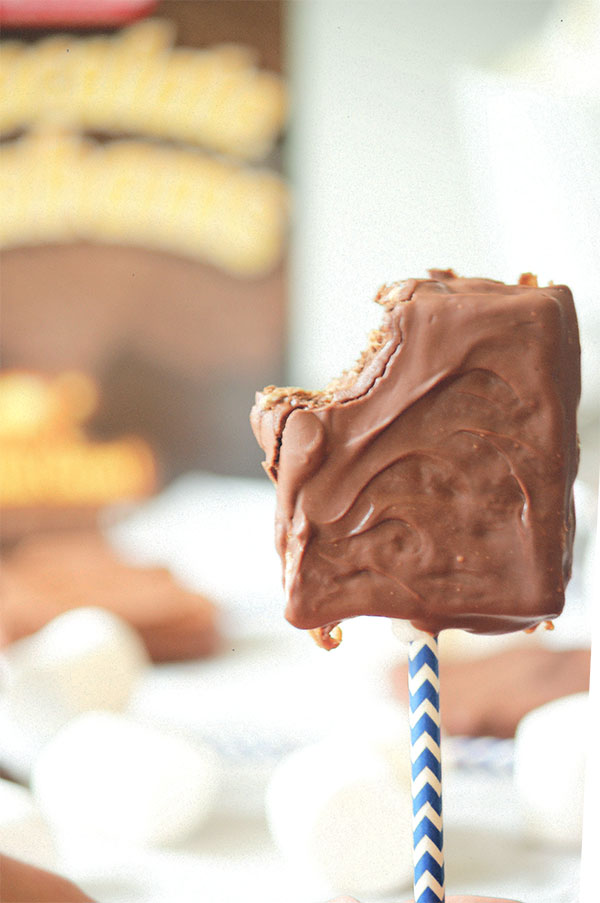 Ever since making this Chocolate Caramel S'More Dip, my s'more life has never been the same. And we all know that s'mores and summer go hand in hand, but you don't always necessarily have a big, smokin' hot campfire to sit around – that and the fact that those lazy days of summer are goin' real fast. That's why these s'more pops are your new BFF – your lifeline when there's no campfire in sight but you just have to have that s'more and you have to have it NOW. Make 'em ahead of time to have that summery treat whenever and wherever you want!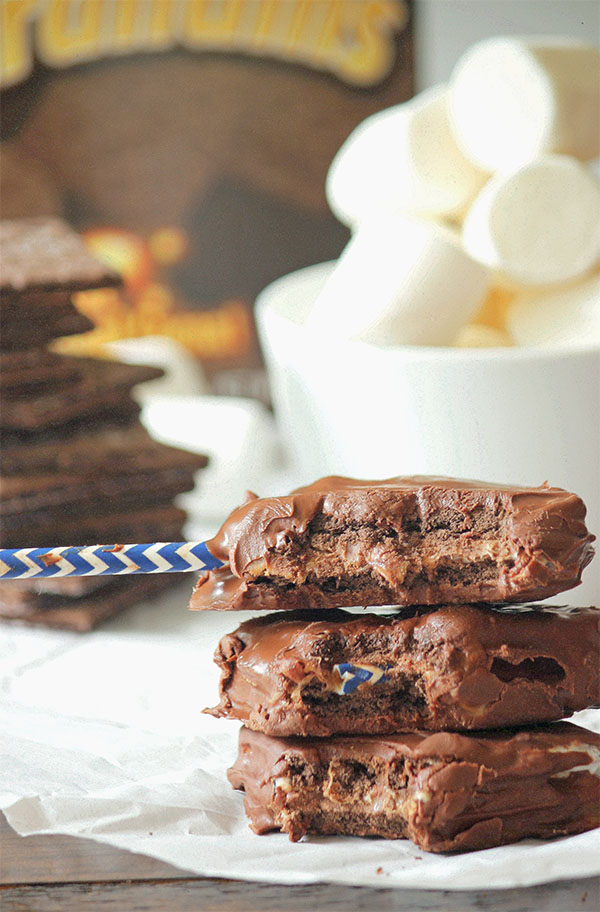 Chocolate Caramel S'More Pops
2017-08-03 07:26:11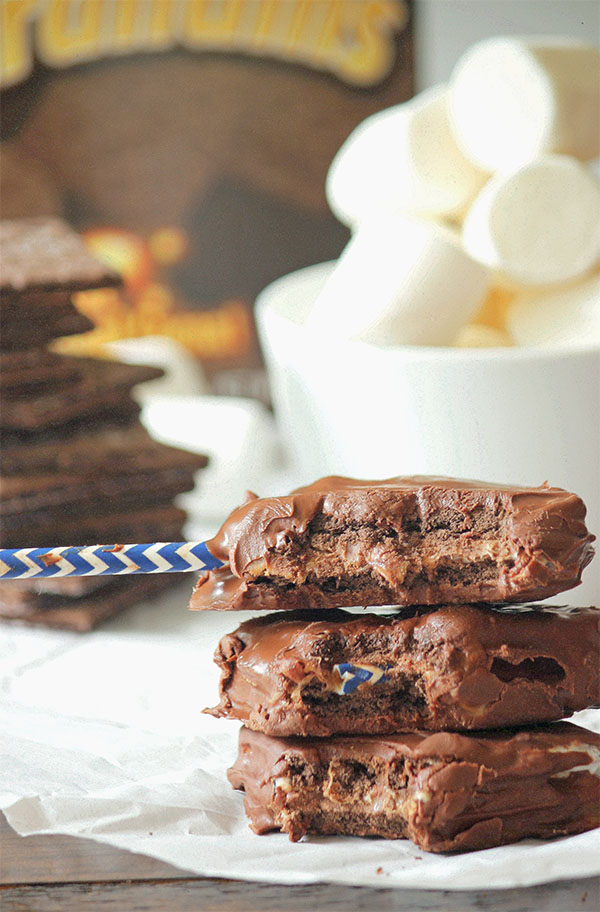 Chocolate'y caramel s'mores - ON A STICK
Ingredients
6 chocolate graham cracker sheets
12 marshmallows
36 rolo candies
6 regular sized hershey bars
6 popsicle sticks or decorative paper straws
Instructions
Preheat your oven to 400 degrees F.
Break your chocolate graham cracker sheets in half and then lay them out on a sheet pan. Tear your marshmallows into two halves (horizontally) and then place 4 marshmallow halves on 6 of the graham cracker squares. On the other 6 halves, lay out 6 rolo candies per square.
Place your grahams in the oven for 5 minutes, until the tops of the marshmallows start to turn golden brown. Remove from the oven and let sit for 5 minutes.
To assemble your pops, place the straw or popsicle stick in the center of the rolos, and then top with a marshmallow graham square and lightly press together. If there is a lot of excess marshmallow that squeezes out, simply scrape the sides with your finger. Place assembled pops in the freezer or refrigerator to set (about 10 minutes).
In the meantime, melt your chocolate in the microwave in 15 second increments until fully melted. Alternately, you could melt it in a double boiler also.
Dip your s'more pops in the melted chocolate, using a spoon to cover the entire pop with chocolate. Place the dipped s'more pops on a baking sheet lined with parchment paper and let them sit in the refrigerator until the chocolate has set. Enjoy!
And They Cooked Happily Ever After http://www.andtheycookedhappilyeverafter.com/