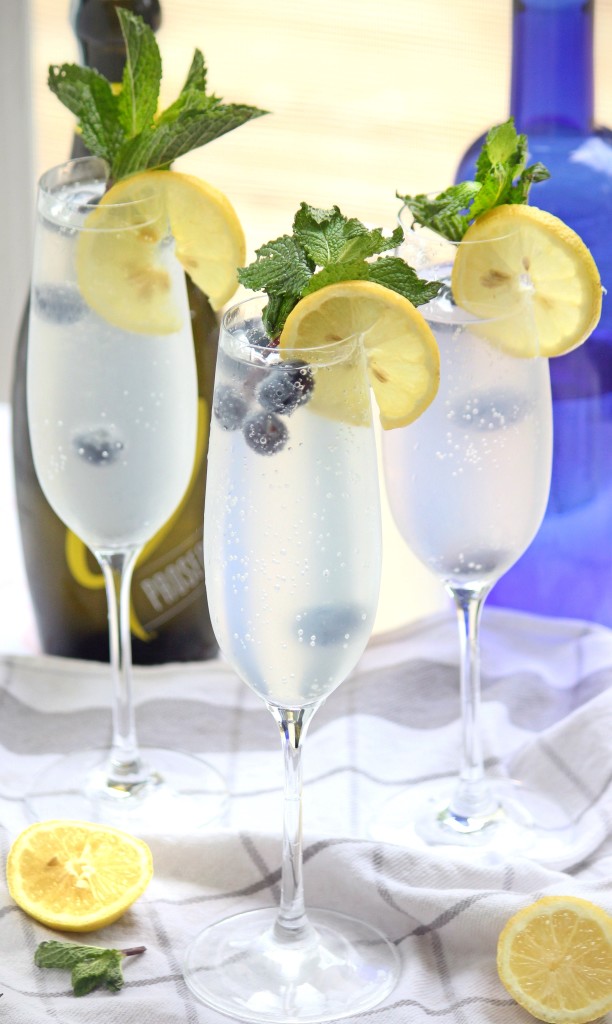 Last year at this time, I was cutting white grape juice with water and pouring it into an empty bottle of Oyster Bay Sauvignon Blanc to mask my pregnancy from unknowing friends and family.
This year, I'm mixing blueberry vodka, lemonade, and prosecco and topping them with fresh blueberries. And then drinking it.
This year > last year.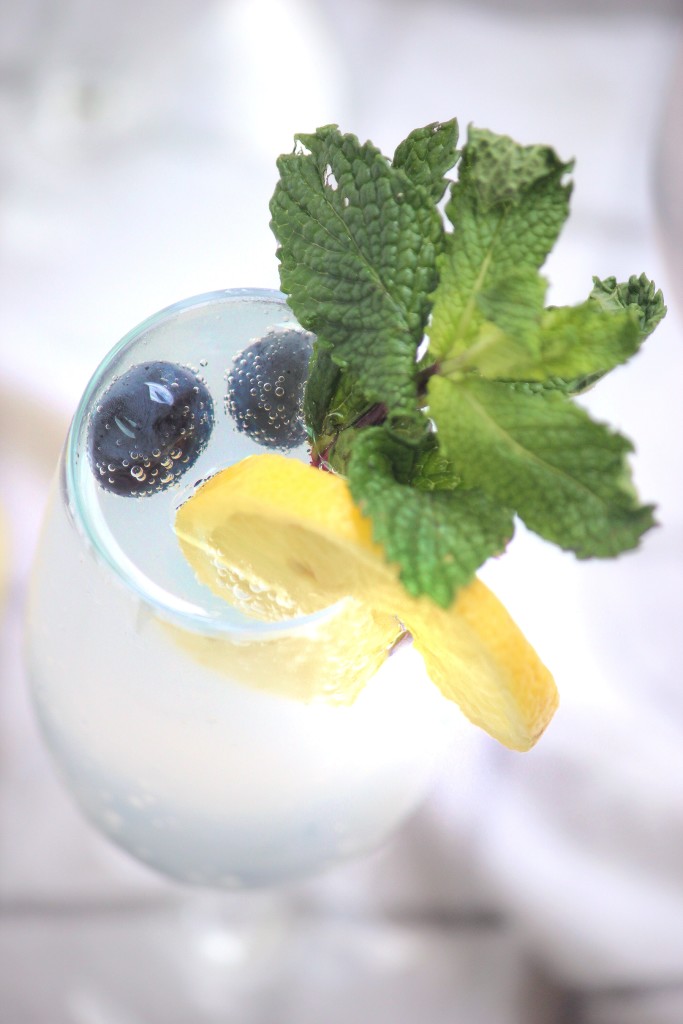 I got this idea from my Aunt Jane after Murph and I payed her a visit for lunch a couple weeks ago. She handed me a tuna sandwich and a cocktail with blueberry vodka and lemonade. BEST AUNT EVER. And I said to her "ya know what would just be the cherry on top of this deliciousness? A splash of prosecco!" And yes, it's the cherry on top of a big fat summery cocktail sundae.
I let the vodka/lemonade and triple sec chill for a while, but this step isn't mandatory. You can mix them and serve right away. My only tip is to add the prosecco right before you're planning to serve/drink these as those bubbles are perfection when they're freshly poured. I also like to prepare these in individual glasses, however you could always just prepare it in a large pitcher and dole it out that way. But again, the timing of your prosecco pouring is key. It's like a broadway star who can't come out of it's dressing room until showtime for the element of suspense.
Analogy & Cocktail win.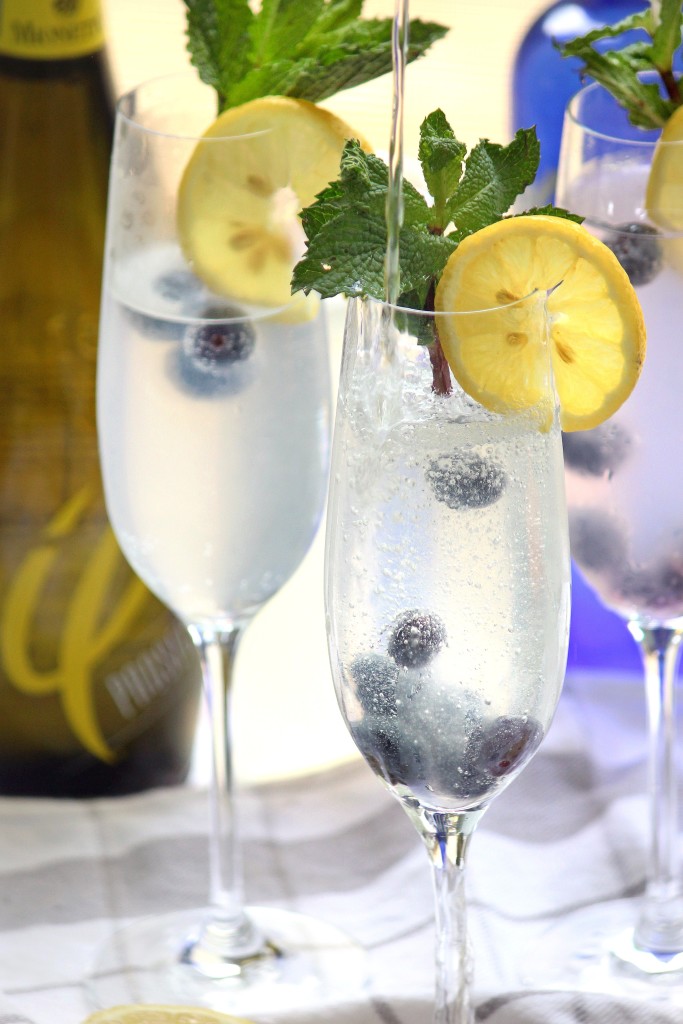 `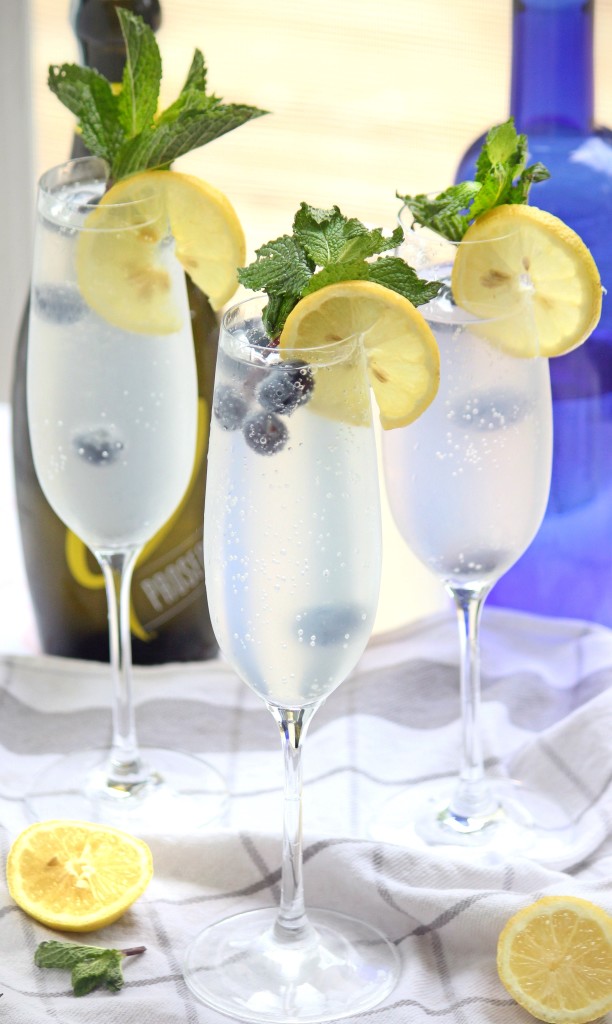 Blueberry Prosecconade
2016-08-08 18:43:11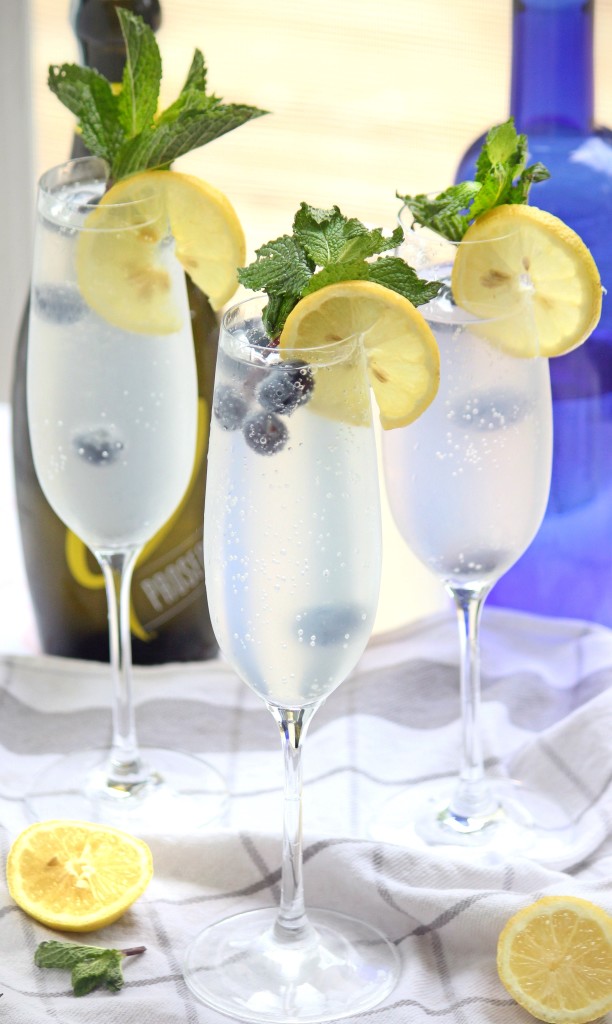 Serves 6
Blueberry Vodka - Lemonade - Prosecco - summer perfection in a pretty champy flute
Ingredients
1 cup blueberry vodka
2 cups of your favorite lemonade
1/2 cup triple sec
1 750ml bottle of prosecco
fresh blueberries
Instructions
In a large container (large sized mason jars work great) mix your vodka, lemonade and triple sec. Mix well. Let the mixture chill until you're ready to serve your drinks (chilling isn't mandatory but will allow the flavors to combine).
When you're ready to serve your cocktails, pour a champagne flute (or glass of your choice) halfway with the blueberry/lemonade mixture. Then, fill the remainder of the glass with prosecco. Top with fresh blueberries.
And They Cooked Happily Ever After http://www.andtheycookedhappilyeverafter.com/