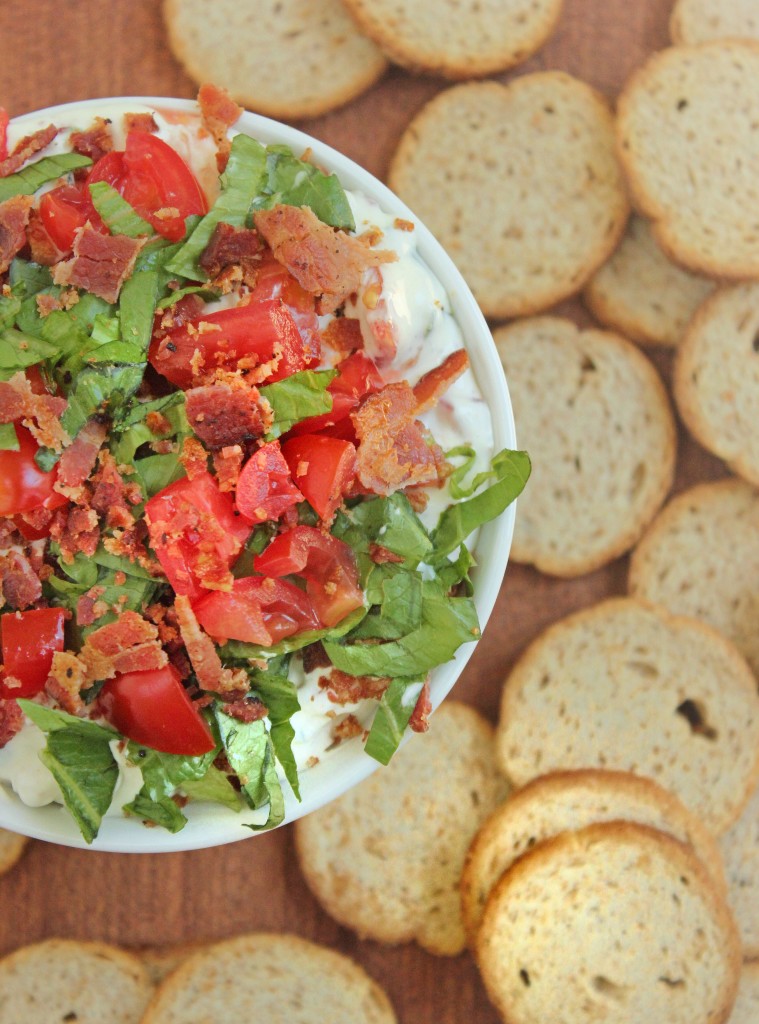 It's summer now. So you should all be trying to add bacon, lettuce and tomato to breakfast, lunch and dinner (and snacks).
I can't explain the scientific reason why BLT's are so F'ing good in the summer time. Maybe because you can pluck the tomato right off the vine in your garden, or yank the lettuce right out of the ground. The bacon, I mean whatevs – bacon never tastes bad. Ever.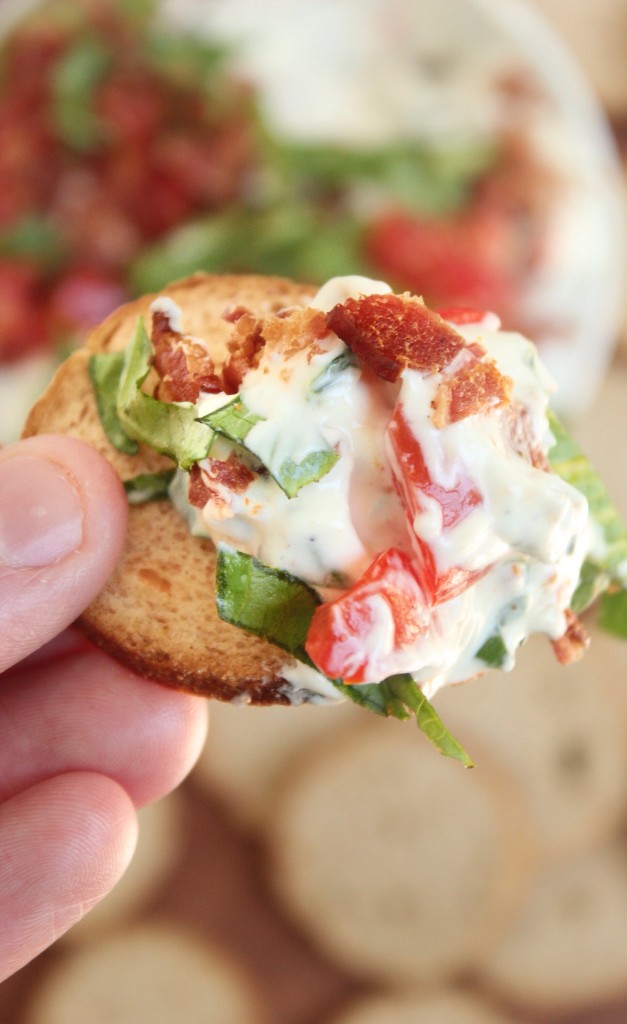 Last summer, this BLT Pasta Salad became a thing. This Summer, this BLT Dip will be a thing. It's chock full of crispy bacon, crunchy lettuce and juicy tomatoes. And you could literally dip anything in it – veggies – chips – bread – or you could just smear it all over your face and take an occasional lick throughout the day.
The choice is yours. But this dip. You gotta.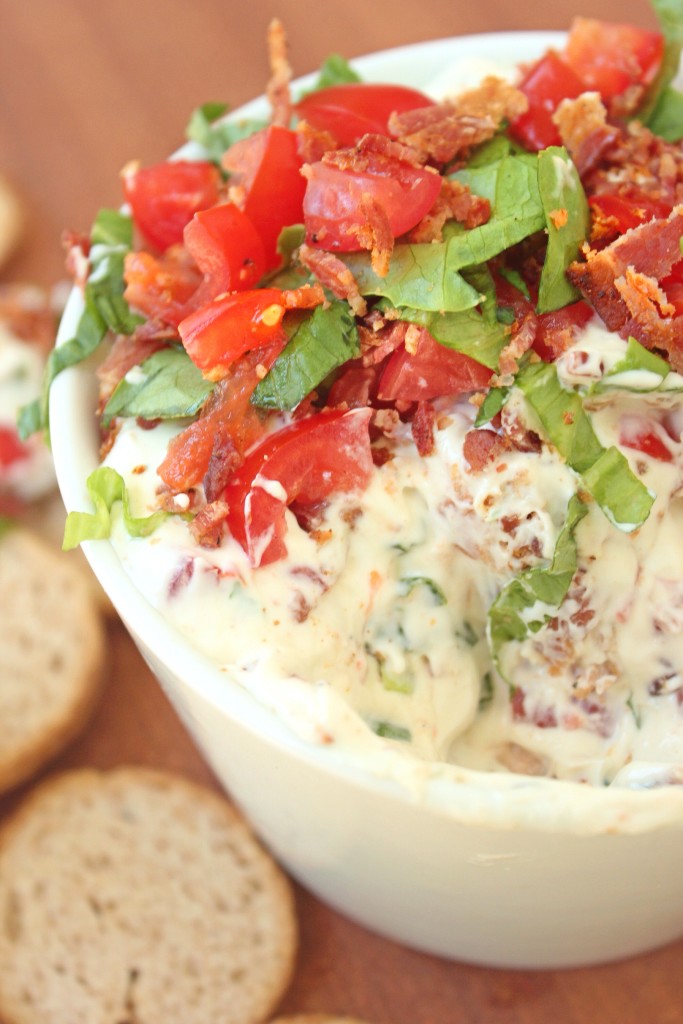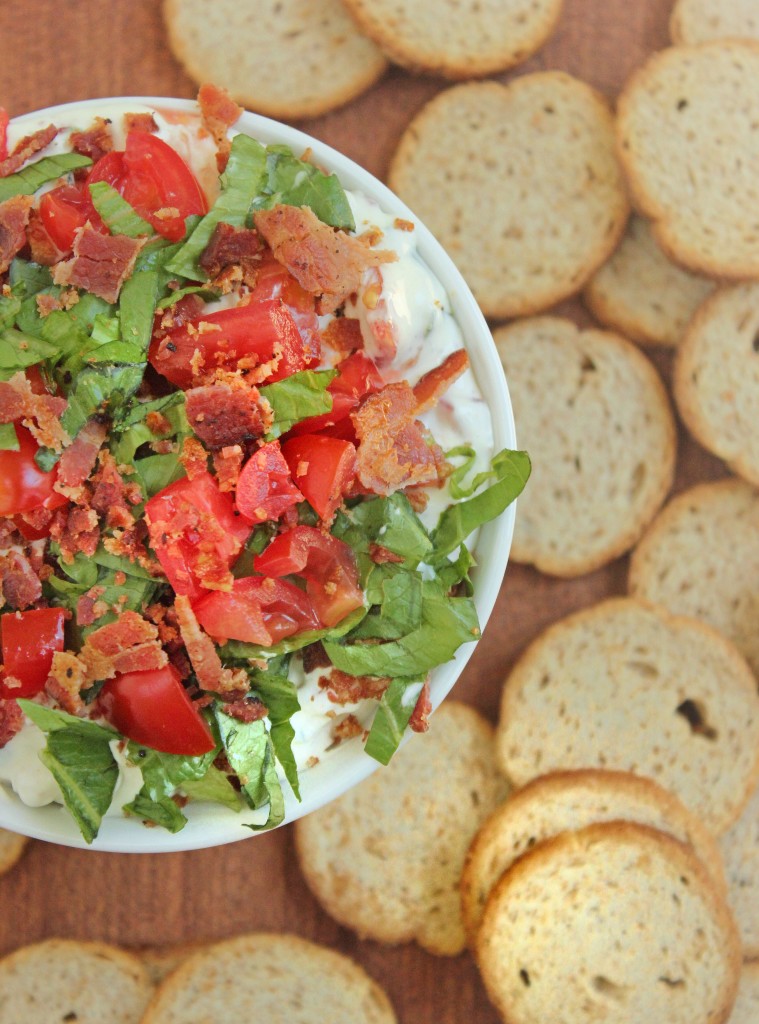 BLT Dip
2016-07-01 13:57:45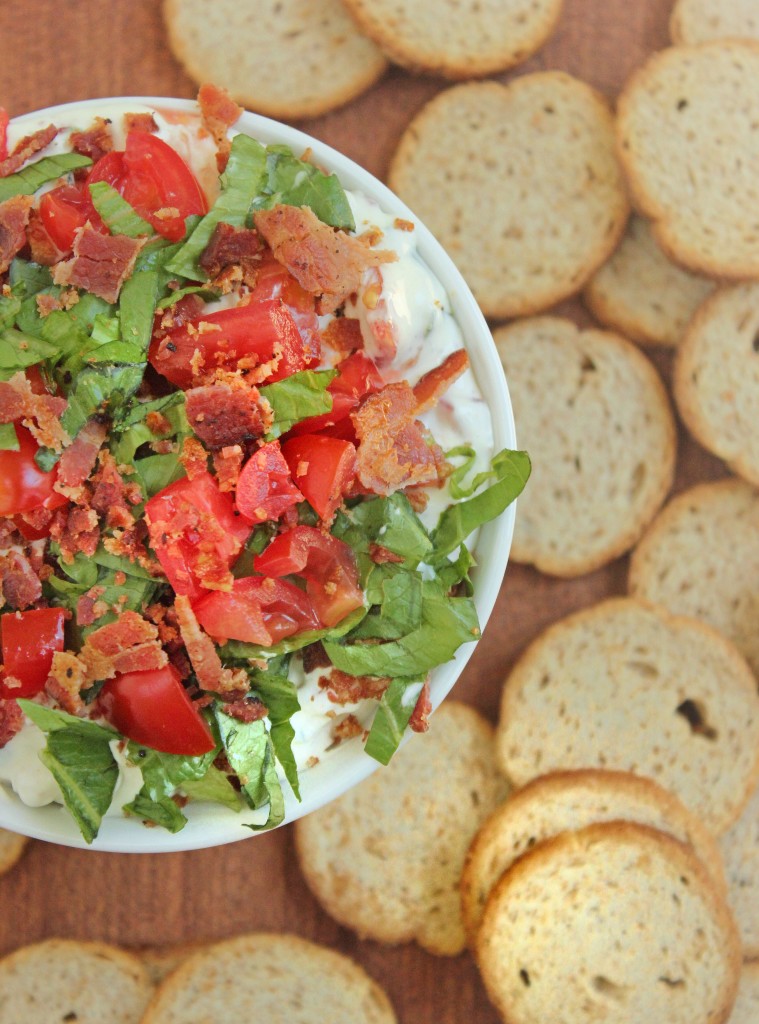 Another genius way to make BLT's happen in your summer menu. BLT Dip for your next gathering!
Ingredients
1 12oz tub of whipped cream cheese
1/2 cup sour cream
1 teaspoon salt
1/2 teaspoon black pepper
1/2 teaspoon garlic powder
1 cup chopped cooked bacon (cooked crisp)
1 cup chopped lettuce
1 cup chopped grape tomatoes (de-seeded)
dipping items of your choice
Instructions
In a food processor, combine your cream cheese, sour cream, salt, pepper & garlic powder until fully mixed. Scoop the mixture out into a mixing bowl.
Fold in the chopped bacon, lettuce and tomatoes, reserving about a tablespoon of each to sprinkle on the top (for looks only - not a mandatory step).
Chill the dip for 1/2 hr - 2hrs to allow the flavors to combine. Serve cold with dipping items of your choice.
And They Cooked Happily Ever After http://www.andtheycookedhappilyeverafter.com/