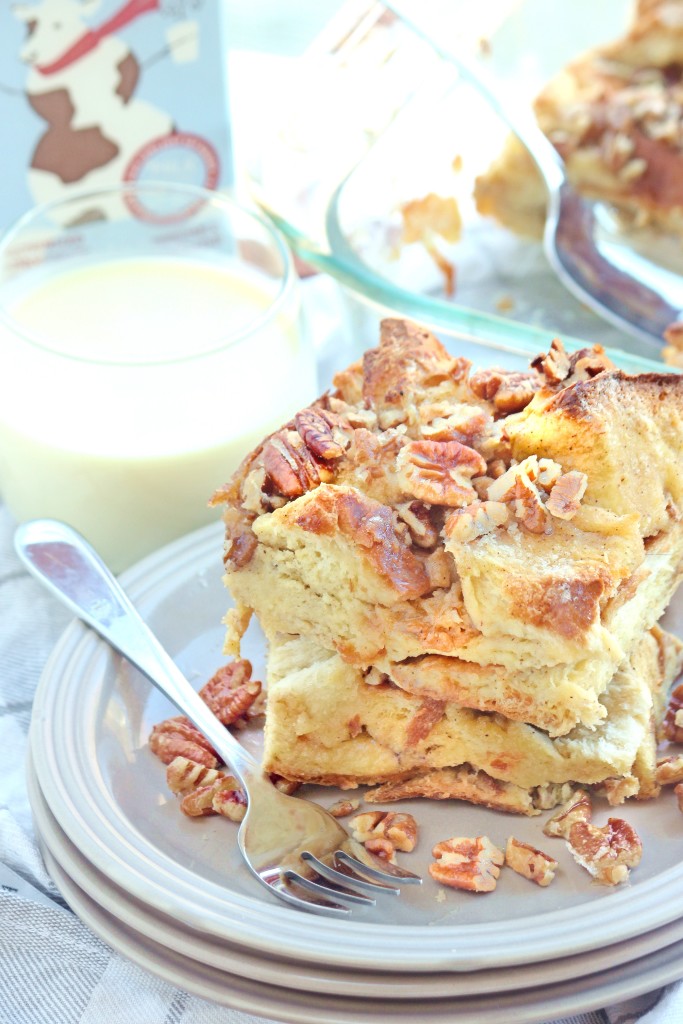 Tis' the season for NOG. EGGNOG. It'll hit you over the NOG'in. Twas' the NOG Before Christmas. Rudolph the Red NOG'd Reindeer. I haven't been drinking nog. I swear. I'm not three NOGS to the wind (ok – enough).
I had my college gal pals over for brunch this weekend. Some years ago (too many to say out loud) we used to celebrate Christmas at keg parties with our favorite going out shirts and $15 black pants from Forever 21. And now we celebrate it before noon with french toast, hot chocolate and our most stylish drawstring pants. We're busy gals who rarely get to see each other though, so I wanted to make sumthin' real spesh for these beauties. And NOG is the most spesh thing you can have around the holidays!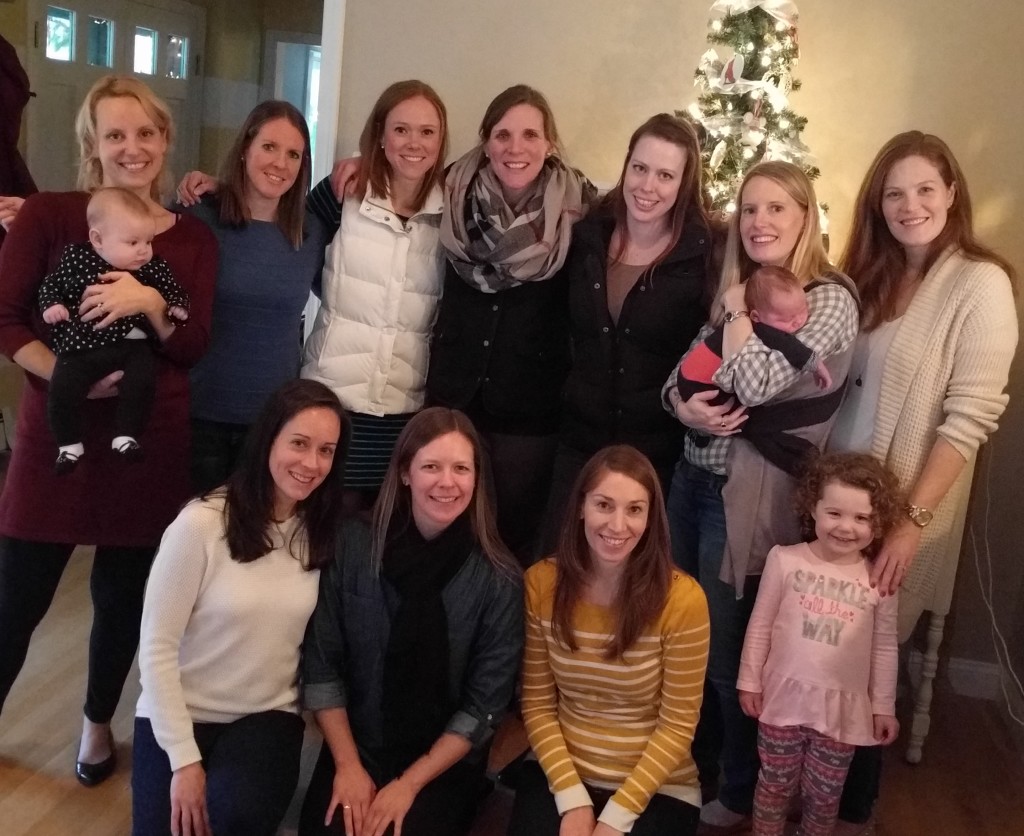 This Overnight French Toast Casserole with NOG as the star is RIDICULOUSLY easy and a so so delicious-and-perfect-for-Christmas-Morning breakfast dish. There's enough to do as it is Christmas Morning – like wake up, pop an advil from too much nog the night before, make sure Santa came, open stockings, then gifts, then crack open the hair-of-the-dog-nog. So this guy right here you make the night before, throw it in the fridge, pop it in the oven, drizzle that pecan shizzle on top, and BOOM. ITS A CHRISTMAS MIRACLE.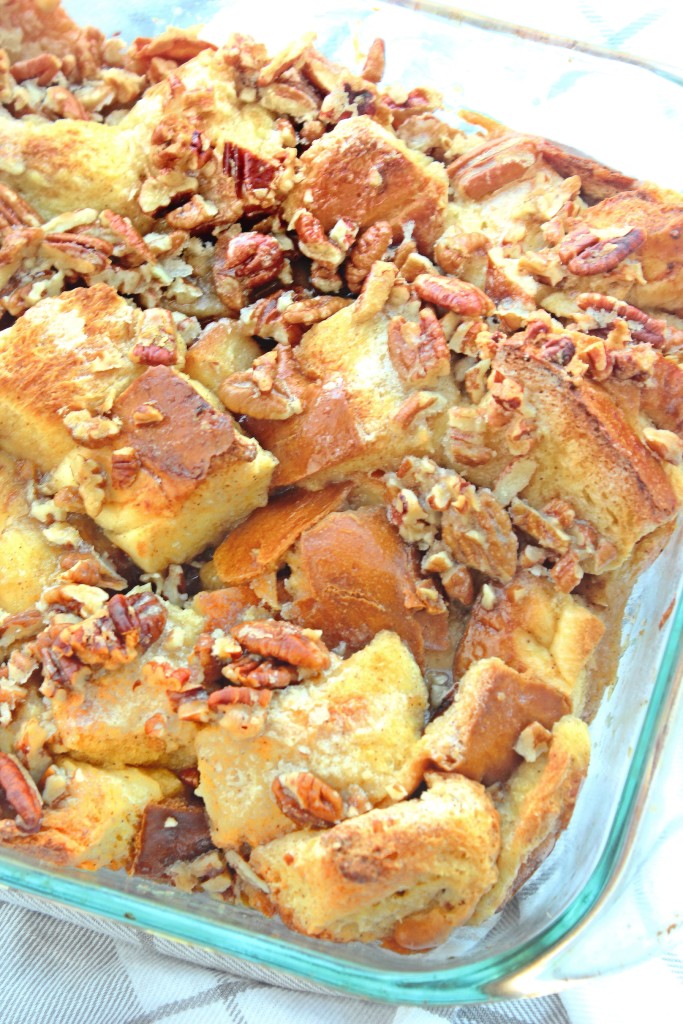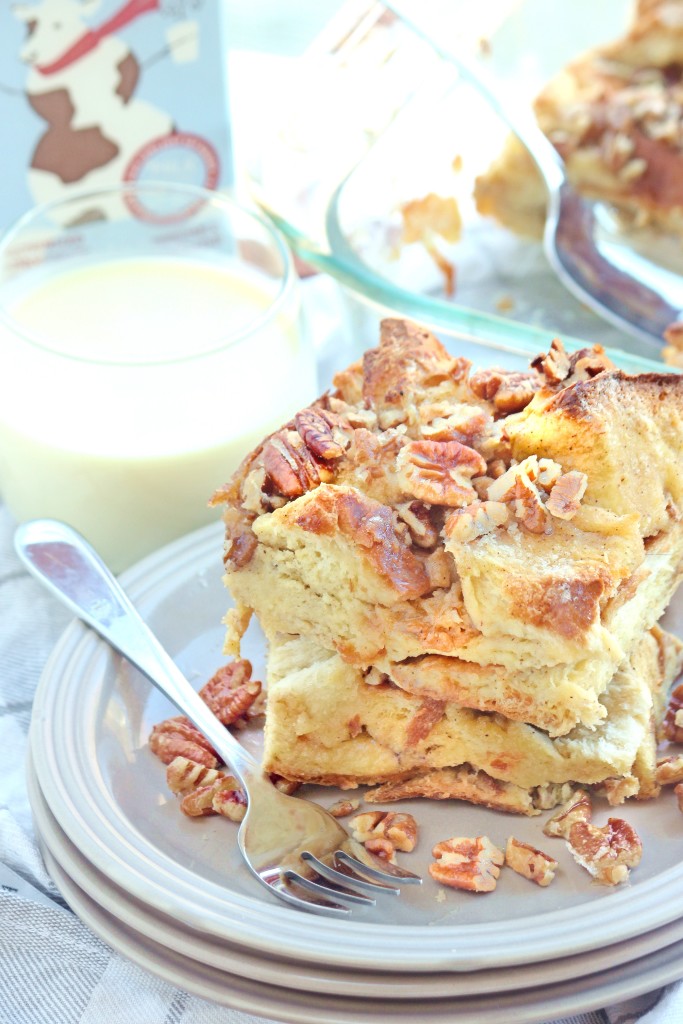 Overnight Eggnog French Toast Casserole
2015-12-08 18:02:46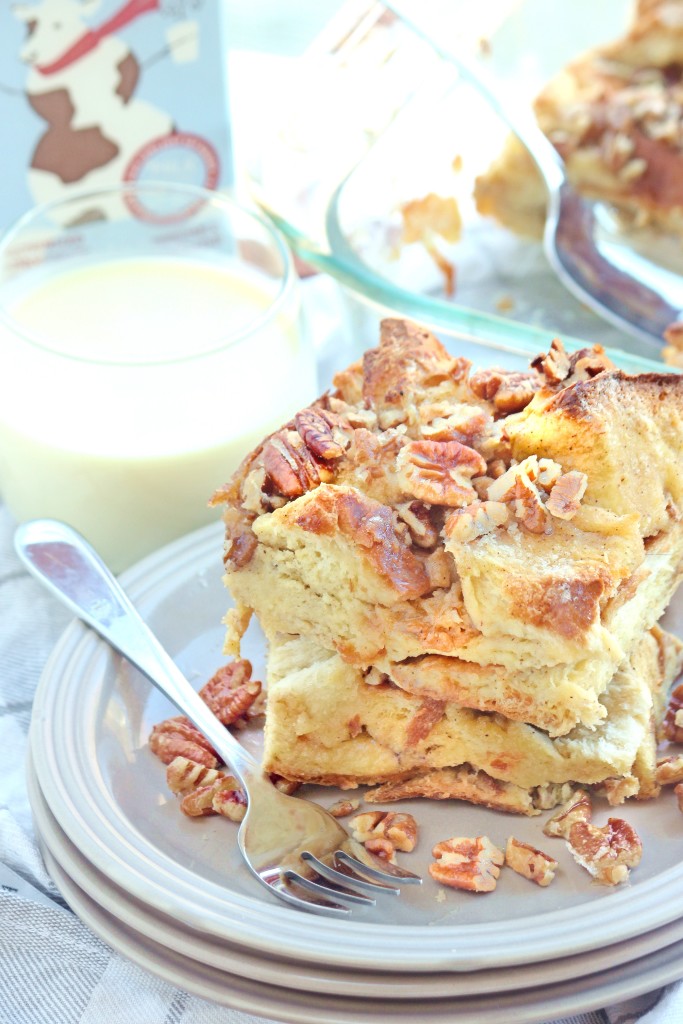 A festive and most importantly easy make ahead breakfast that will make you want to tear through those gifts to get to the breakfast table!
Ingredients
1 loaf Challah bread
7 eggs
2 cups eggnog
2 teaspoons vanilla
1 teaspoon cinnamon
1/4 teaspoon nutmeg
1 stick unsalted butter
1/2 cup brown sugar
1 cup chopped pecans
Instructions
Dice your Challah bread into one inch cubes and set aside. In a large mixing bowl, whisk together the eggs, eggnog, vanilla, cinnamon and nutmeg. Add your Challah cubes to the mixing bowl with the egg/eggnog mixture and coat them so that each cube is soaked in the mixture.
Spray a 9x13" baking dish with non-stick cooking spray, or grease with butter. Dump your bread cubes and any remaining mixture into the greased baking dish. Cover tightly with foil and let sit in the fridge over night.
When ready to bake, preheat your oven to 350 degrees F. Take your french toast casserole out of the fridge and let sit for 10 minutes.
As you're letting it sit, prepare your pecan topping by melting your butter in a small saucepan over medium heat. Add the brown sugar and stir until fully dissolved in the butter. Let mixture come to a rolling boil, then fold in your chopped pecans.
Pour your pecan topping over the french toast casserole then bake casserole, uncovered, in preheated oven for 40 to 45 minutes until the bread cubes start turning golden brown on top.
Remove from oven. Let cool for 5 minutes then serve with maple syrup.
Adapted from Cooking Classy
Adapted from Cooking Classy
And They Cooked Happily Ever After http://www.andtheycookedhappilyeverafter.com/