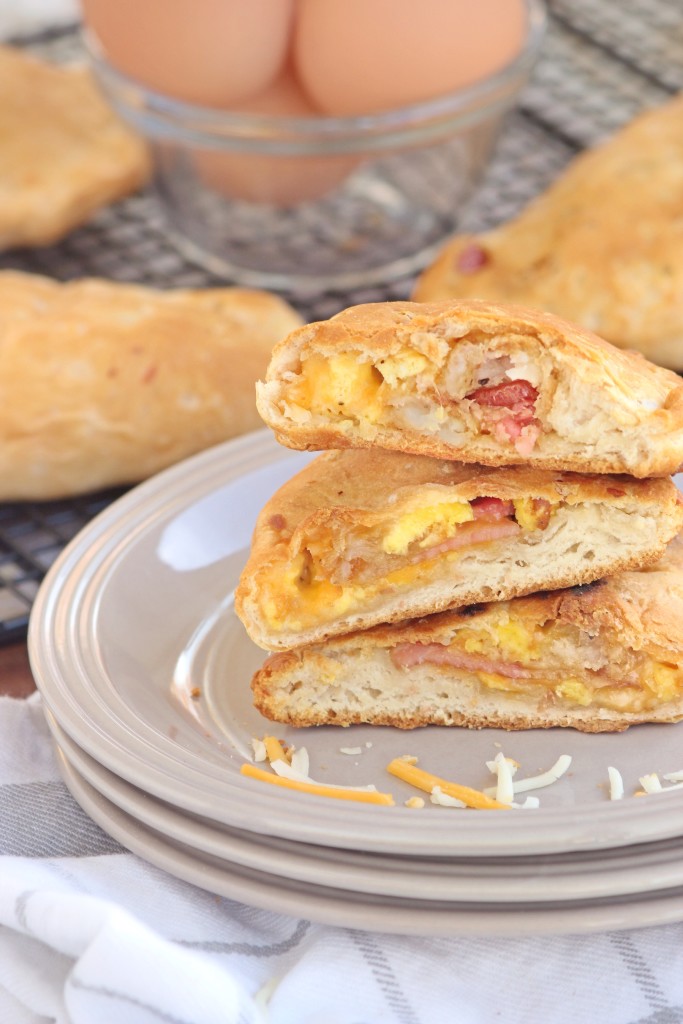 Empanadas. For breakfast. FIESTA.
In my last post, I talked about how Dave and I are just about to be invited to a french toast intervention, cuz' we've been eating it A.LOT. So last weekend, it was time for a change. A salty change. With something that didn't involve maple syrup and thick cut toast (don't worry – I've got a spare loaf of Challah in the freezer for when we get the shakes).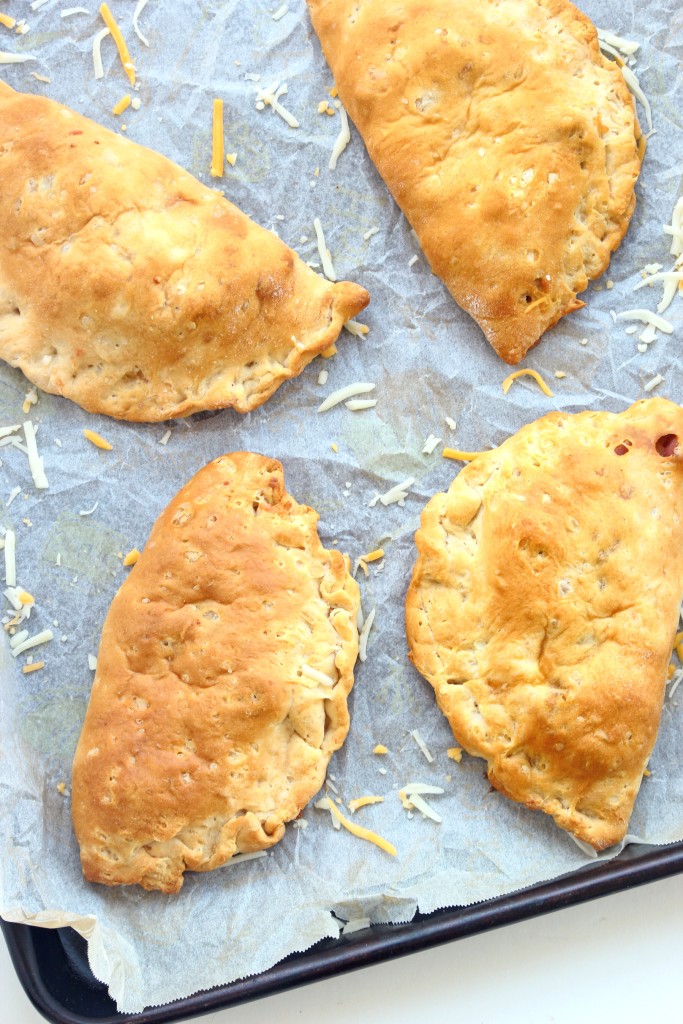 I had a can of biscuits – some eggs – bacon – cheese – and TOTS. And now I'm on board to add tots to everything – sandwiches, salad – may toss some in my oatmeal.
Make your eggs, your bacon – crumble the bacon – toss it in with the eggs, with some cheese – and some crunchy tots. You could make these 1007594785 different ways with your most favorite breakfast fixings. But bacon, cheese and tots are like your old friends that will never disappoint you and tell you your hair looks good even when it doesn't.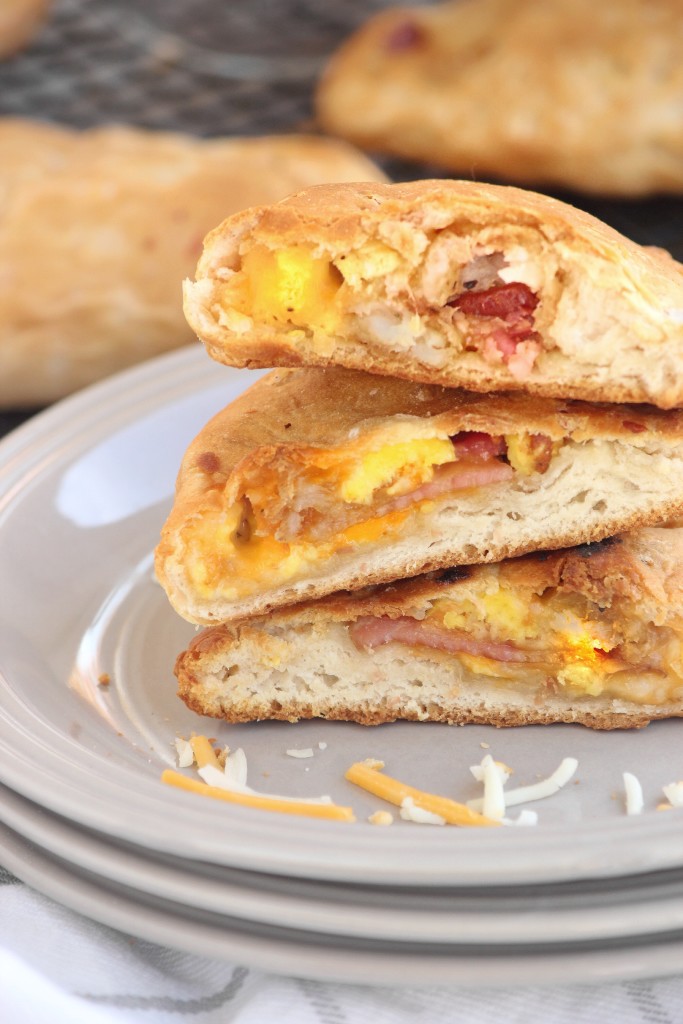 Breakfast Empanadas
2015-11-03 18:11:56
It's a Breakfast fiesta in your mouth. You can put just about anything in these breakfast empanadas - make a bunch ahead and freeze for a quick breakfast on the go!
Ingredients
1 can Pillsbury grands biscuits (not the flaky type)
4 eggs
1/3 cup milk
1 teaspoon salt
1/2 teaspoon ground black pepper
1 lb. of bacon - cooked and crumbled
2 cups of tater tots, cooked
2 cups mexican style shredded cheese (or cheese of your choice)
Instructions
Preheat your oven to 350 degrees F.
Open your can of biscuits, removing all of the cut biscuits. On a lightly floured surface, roll each biscuit out to a circle about 4-5" in diameter. Lay your rolled out biscuits on a parchment lined baking sheet.
Cook your bacon, either in a skillet or in the oven. Once cooked, cool and crumble into small pieces. Set aside.
Cook your tater tots according to the instructions on the bag. Once cooked, chop them roughly and set aside. You don't need to cut them into super small pieces but cutting them a little will help them to fit inside of the empanada.
In a medium sized mixing bowl, whisk together your eggs, salt and pepper, and cook over medium heat in a large skillet. When your eggs are just starting to cook on the bottom, scramble them lightly with a rubber spatula. Continue to cook until eggs are no longer liquidy.
Transfer your eggs to a large mixing bowl. Add your crumbled bacon, chopped tots and mexican cheese and mix together. Divide the mixture amongst the 8 biscuit circles, placing it in the center of each biscuit. Then, fold the circle to form a half circle, pinching the ends together to seal the egg mix inside the empanada.
Bake the empanadas in preheated oven for 12-15 minutes until the tops start to turn golden brown. Once cooked let cool for five minutes and then serve. Freeze extras for a quick and easy breakfast!
And They Cooked Happily Ever After http://www.andtheycookedhappilyeverafter.com/