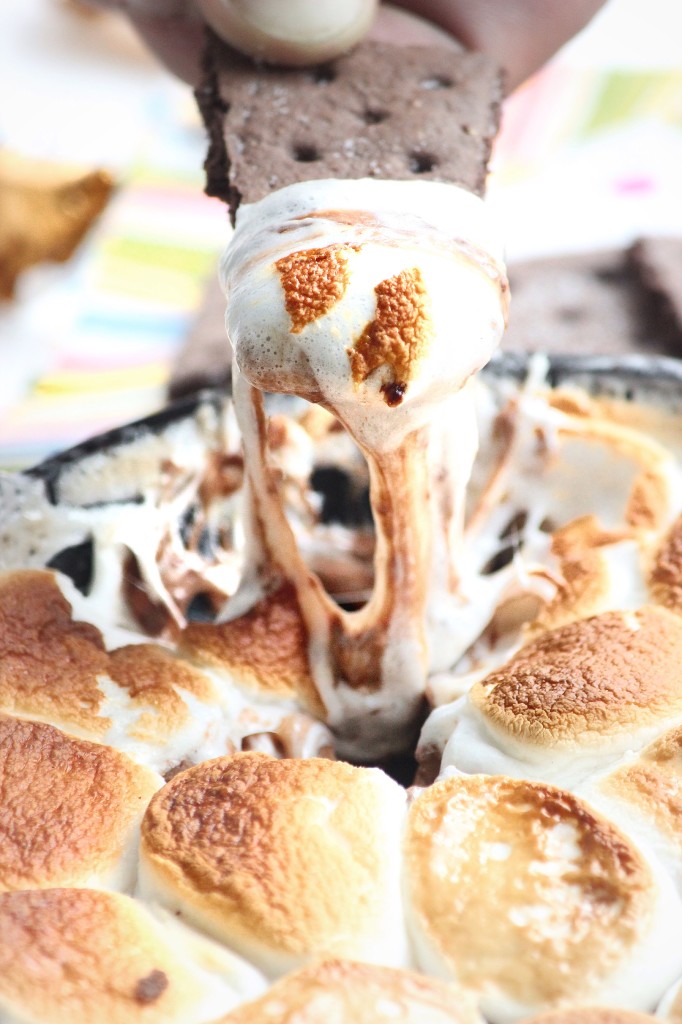 I don't think a s'more has crossed my lips once this summer – I missed National S'Mores Day – my loyalty to one of my favorite summertime treats is all out of sorts. BUT. I'm making up for it NOW with this Chocolate Caramel S'More Dip! OH HAPPY DAY!
The plan was to make this about a month ago when my cousin Krissy was visiting. Cuz' why in the world would you ever make a s'more dip for just one person? But, Krissy and I got lazy and ended up eating the Rolos by themselves while watching HG TV on the couch.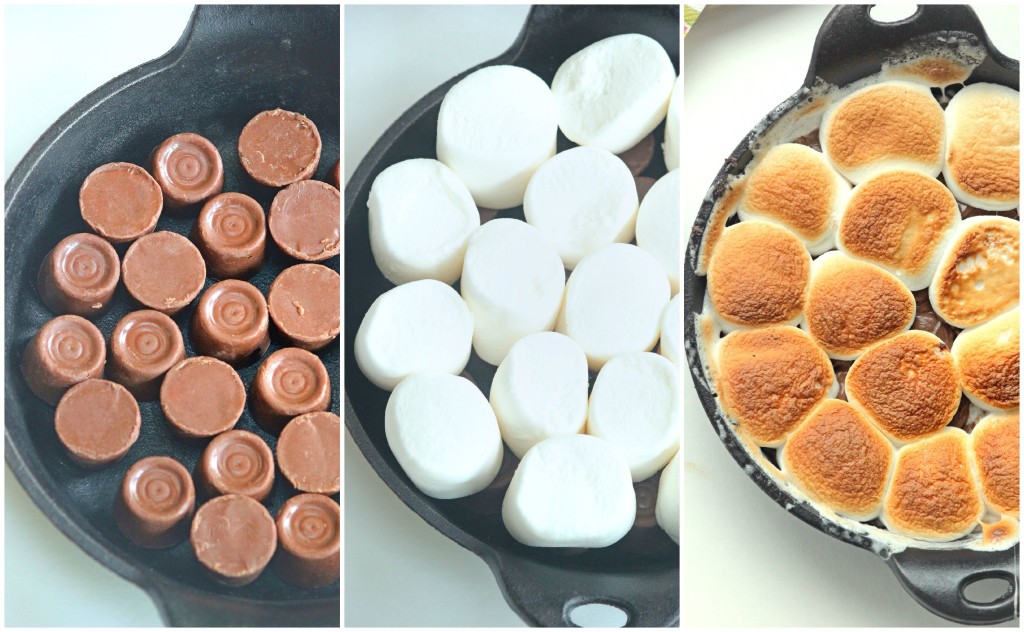 So on one of my last summer Friday's of the season, I thought that there was no time like the present. And to make myself feel a little less gluttonous, I made it in one of my 'personal sized' skillets vs. a big ole' 8 incher. However, the recipe below is for a full sized skillet of this amazingly decadent dip. Call your friends – call your mom – call whoever you know that will appreciate a recipe that only requires 3 ingredients and about 15 minutes to make. And, anyone who appreciates the art of double dipping.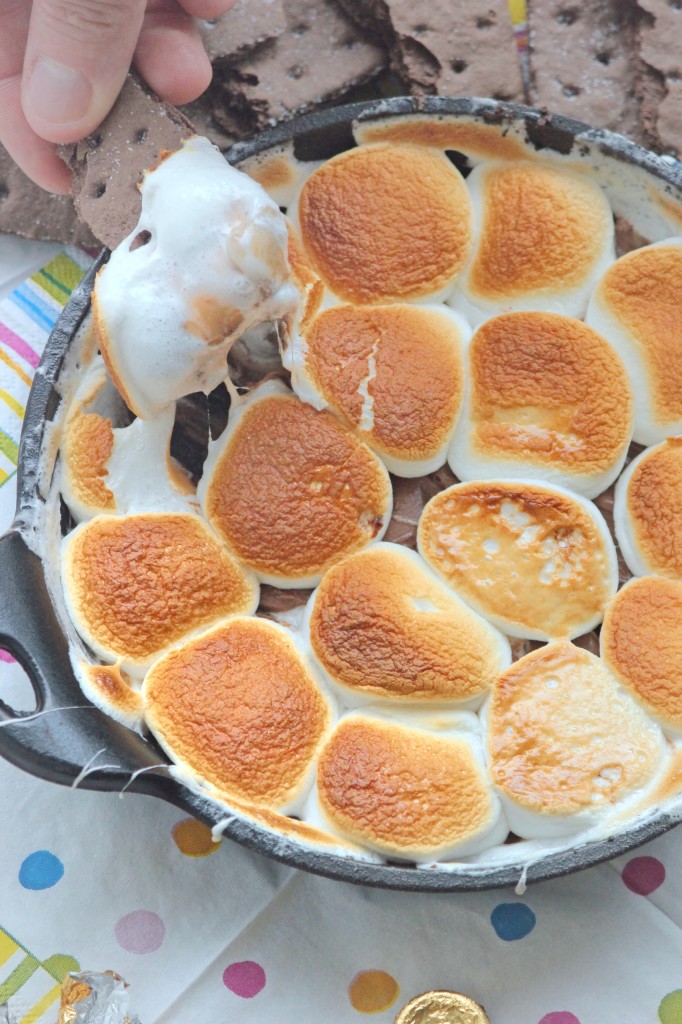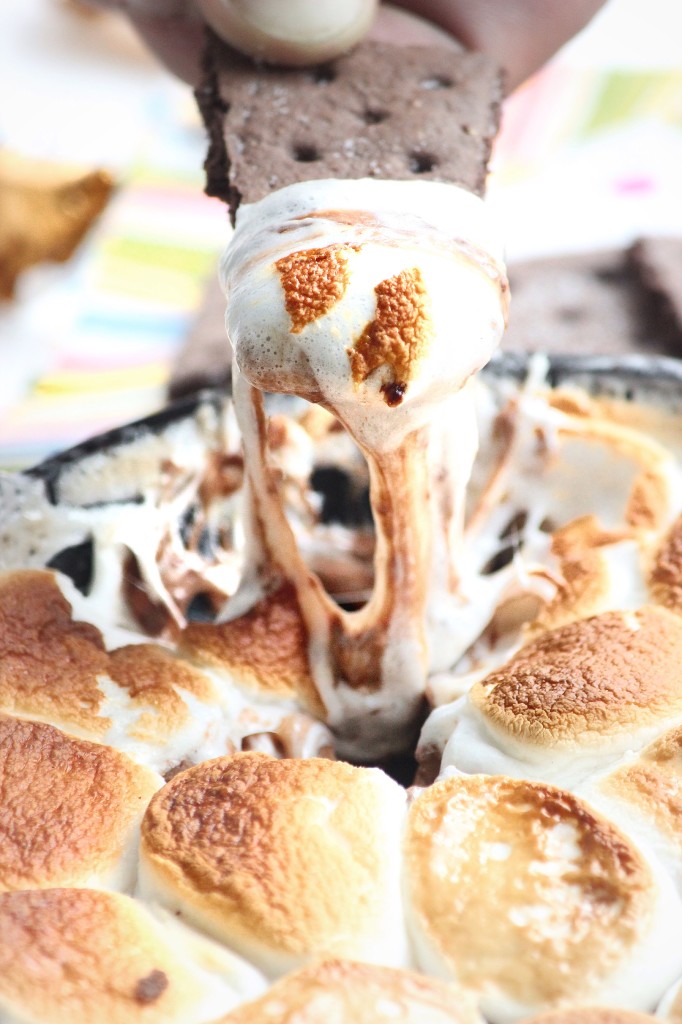 Chocolate Caramel S'mores Dip
2015-08-15 07:48:36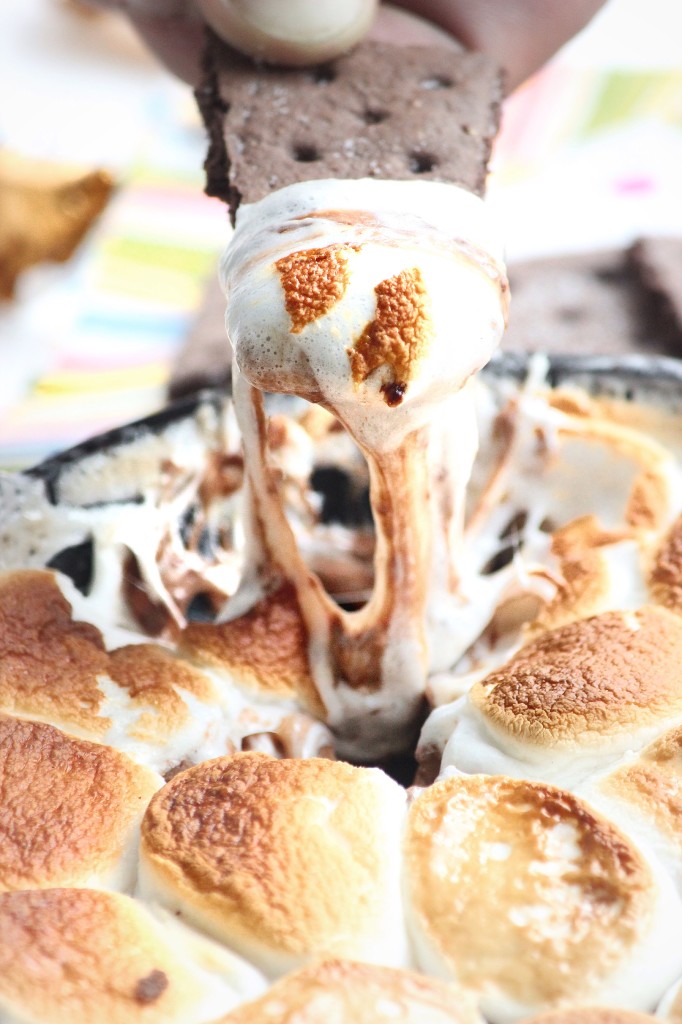 Rolos, Marshmallows, a little love from the broiler and some major dipping of chocolate graham crackers - ya dig?
Ingredients
2 - 12oz. bags of Rolos
1 - 16oz bag of large marshmallows
1 sleeve of chocolate graham crackers, split into rectangles
Instructions
Preheat your oven to 350 degrees F. While your oven is heating, unwrap all of your Rolos. Then, take your large marshmallows and cut them in half horizontally. The reason I did this though was because I wanted to have somewhat of an even ratio of chocolate/caramel layer to marshmallow layer and the marshmallows are obviously quite a bit taller than the Rolos.
Create the bottom layer of Rolos by covering the bottom of the skillet with them, alternating them in a pattern of wide part of the Rolo facing up, and then the narrow part facing up (see photo in post). This will help them all to fit.
Place your Rolos in the preheated oven for about 5-7 minutes. You want the Rolos to be pretty much melted so that when you stick your finger on one, the chocolate is melted. Take the melted Rolos out of the oven and place your marshmallow halves on top, covering them. Then, turn your broiler on to low and place the dip back in the oven, just long enough to let the tops of the marshmallows brown (about 2 minutes). Be sure to keep an eye on them as the tops can burn really fast, even on low!
Take out of the oven and serve hot with chocolate graham cracker squares.
And They Cooked Happily Ever After http://www.andtheycookedhappilyeverafter.com/