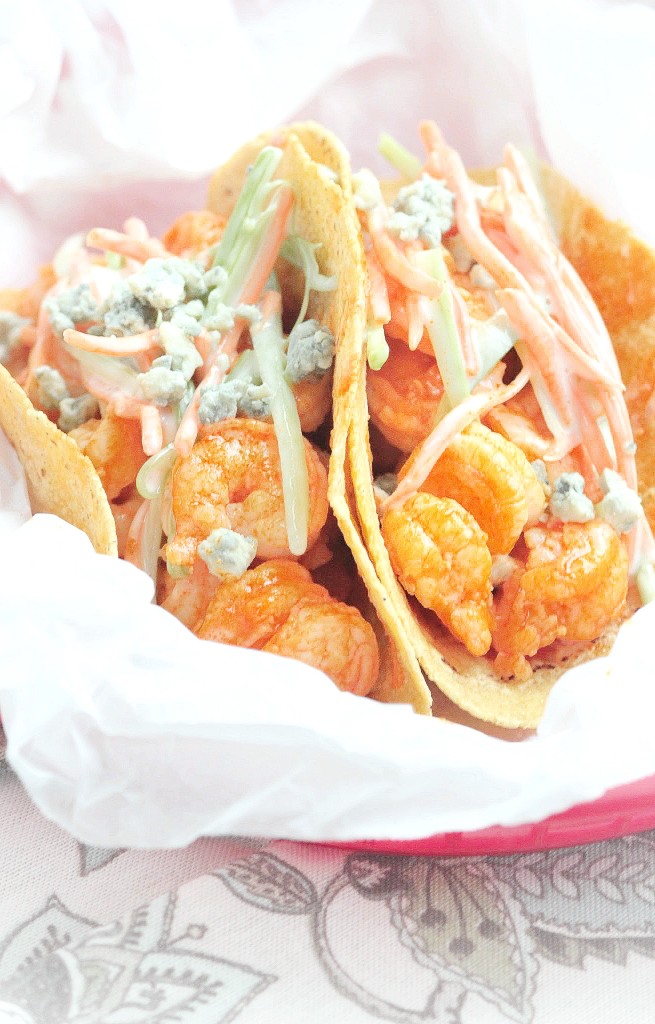 This is a quick one. Cuz' that's how weeknight meals should be – quick, easy to make and on your table lickity split. By the time I actually got around to snapping a pic of these, I had eaten my share of shrimp just sticking my fingers in the skillet and snatching them up. When Dave got home, he looked at what was left and said "Was this all the recipe made?".
Then he saw the remnants of hot sauce on the corner of my mouth, and said no more.
Put the ground beef back in that fridge RIGHT THIS MINUTE and get Buffalo Shrimp Taco'in!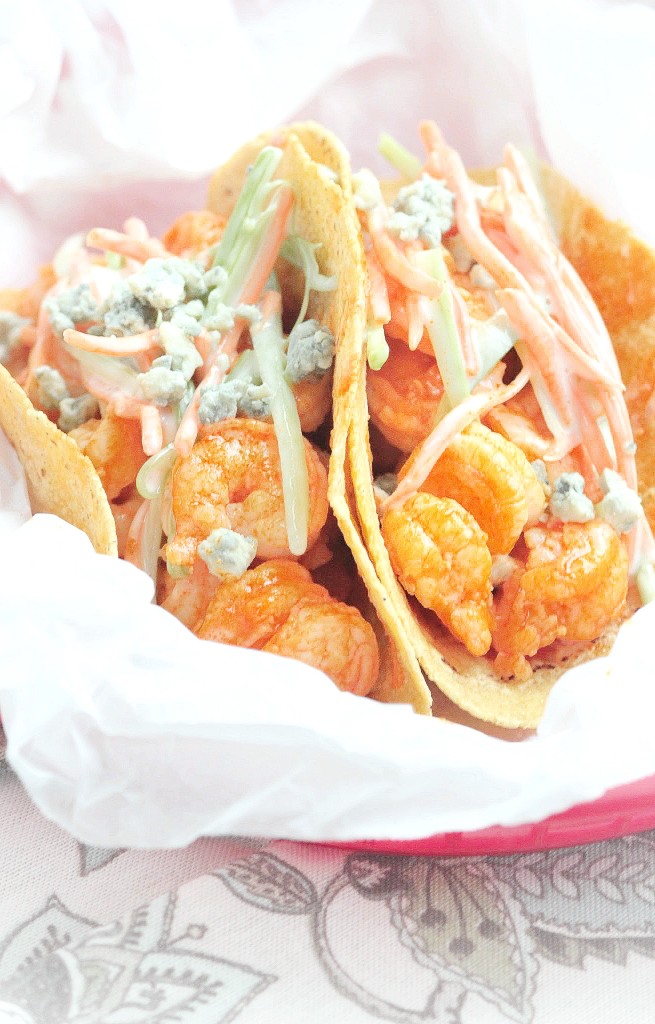 Quick and Easy Buffalo Shrimp Tacos
2015-06-30 16:47:20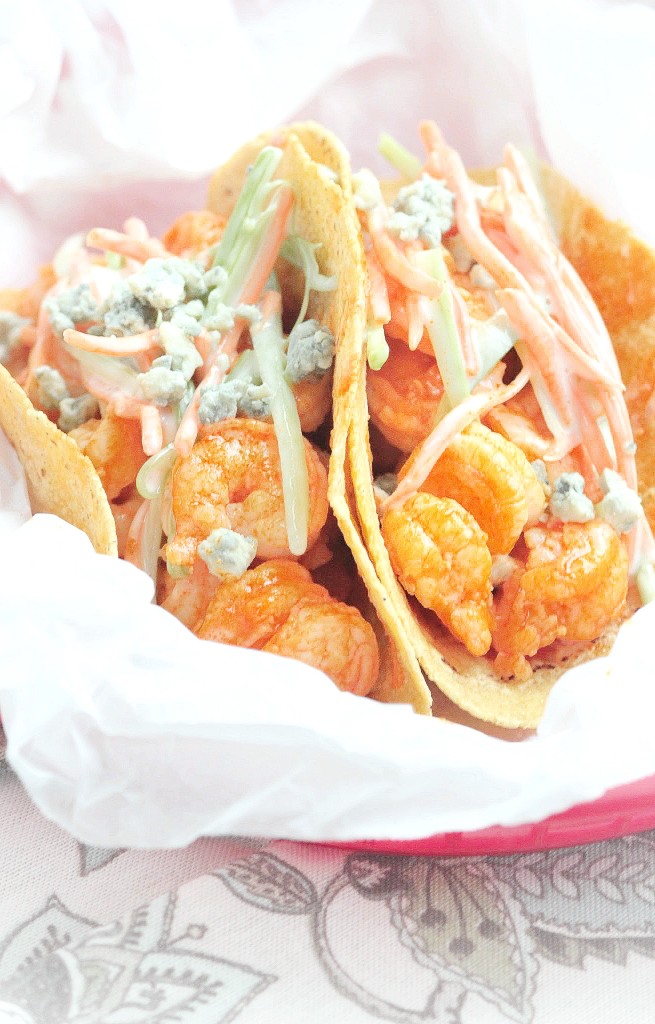 These oh so tasty Buffalo Shrimp Tacos are a quick and easy taco night fix!
Ingredients
1 lb small shrimp, peeled and de-veined
1 tablespoon unsalted butter
1 tablespoon olive oil
1 large garlic clove, minced
2/3 cup franks hot sauce (not wing sauce)
2-3 celery stalks, cut into matchsticks/julienne
1 cup shredded carrots
1/3 cup light ranch dressing
Blue cheese crumbles
Flour/corn tortillas
Instructions
Heat your butter and olive oil over medium heat in a large skillet. Once melted, add the garlic and shrimp in a single layer. Let shrimp cook, without turning, for 1 minute. After 1 minute, take a spatula and stir them around a couple of times. You want them to be starting to turn pink but not cooked through completely.
Add the franks hot sauce to the shrimp, stirring to coat them, and turn down heat to low. Let the shrimp simmer on low, stirring occasionally, until the sauce reduces to about half and starts to thicken (about 10 -12 minutes). You really want those shrimp to get a nice coating of the buffalo sauce on them.
In the meantime while the shrimp are cooking, prepare your slaw by combining the celery and carrots with the ranch dressing in a large bowl. Warm your tortillas over an open flame or in the microwave. Serve shrimp in warmed tortillas and top with slaw.
And They Cooked Happily Ever After http://www.andtheycookedhappilyeverafter.com/