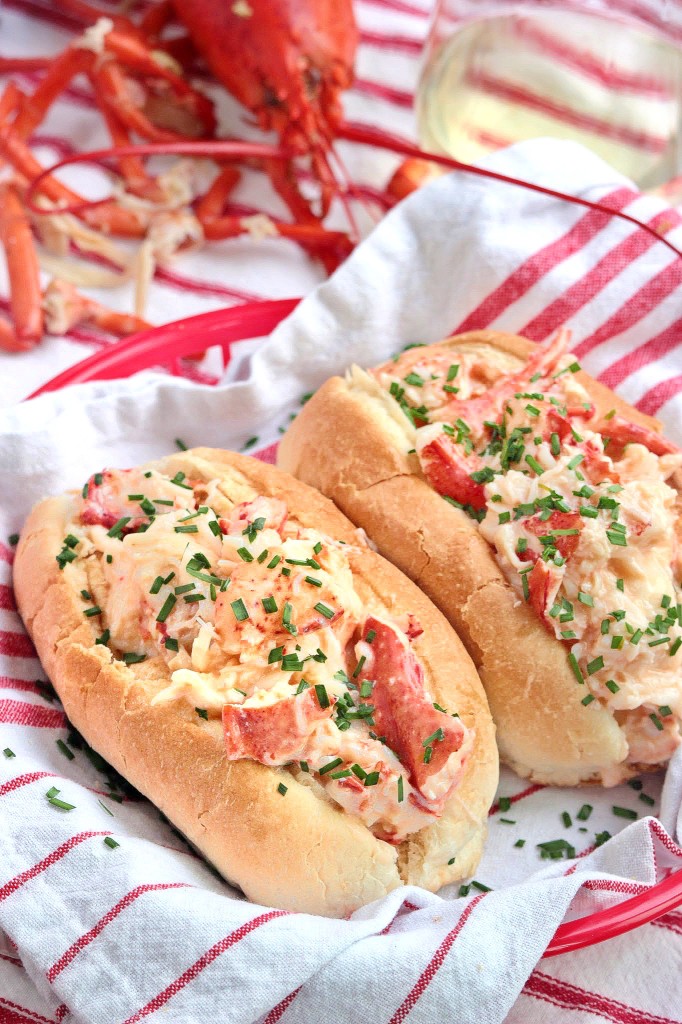 I've been trying to be better about planning meals out and buying only what we need at the store for said meals. I had dinner all planned for Sunday night. But all Dave had to say were the words "full lobster" and "only $5.99 a pound" for me to lose myself and my planned out dinner completely.
And so I fell down the lobster roll rabbit hole.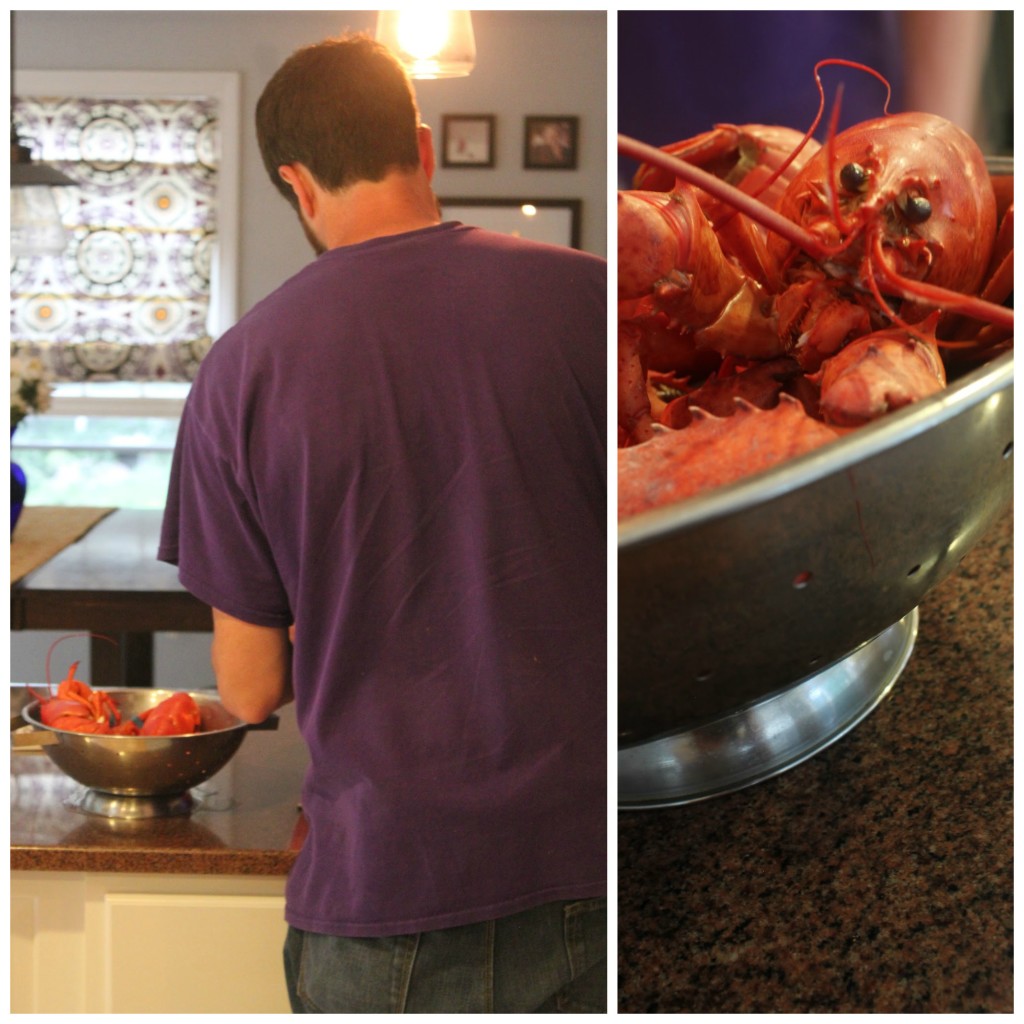 I was never much of a seafood eater when Dave and I first started dating – and I'm pretty sure he may not have married me if I didn't change that real quick. But I did and now I actually really enjoy (some) seafood! One of my faves being lobster. One of my most favorite treats is a big, fat juicy lobster roll. We both feel that a lot of times when you order lobster rolls out at a restaurant that they're just like LOADED with mayo and dressing, which means you completely lose the deliciousness that is that lobster meat! After lots of practice, Dave has figured out how to make the perfect lobster roll. The combination of melted butter and plain greek yogurt give the lobster a creamy, rich dressing, but with all the flavor of the lobster meat still in tact. And you save yourselves some calories at the same time. So you know what that means…
I'll have fries with that!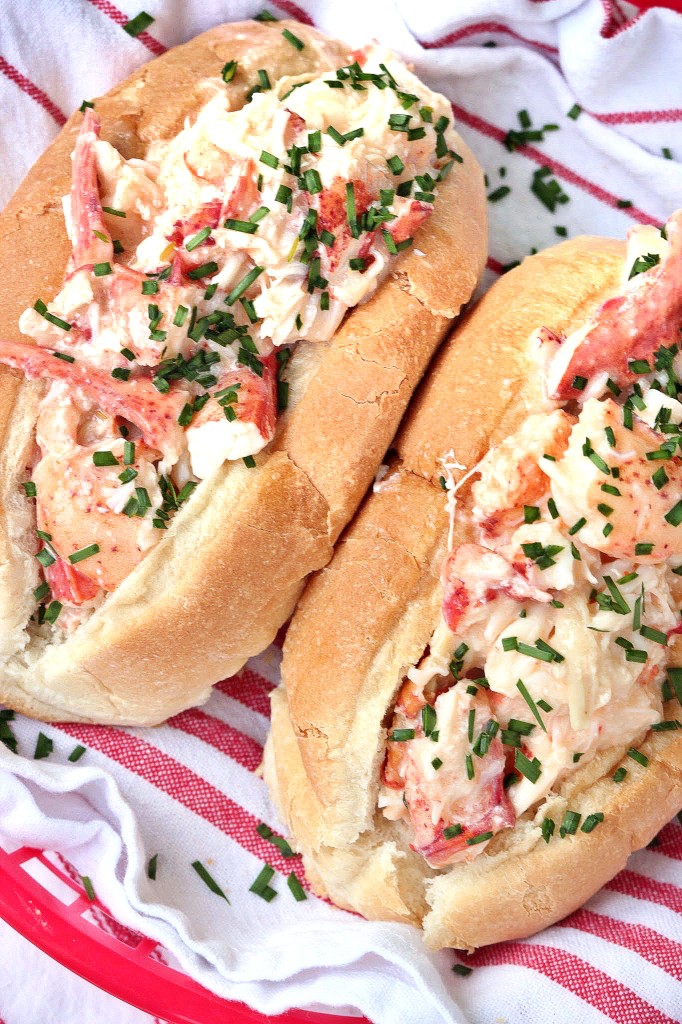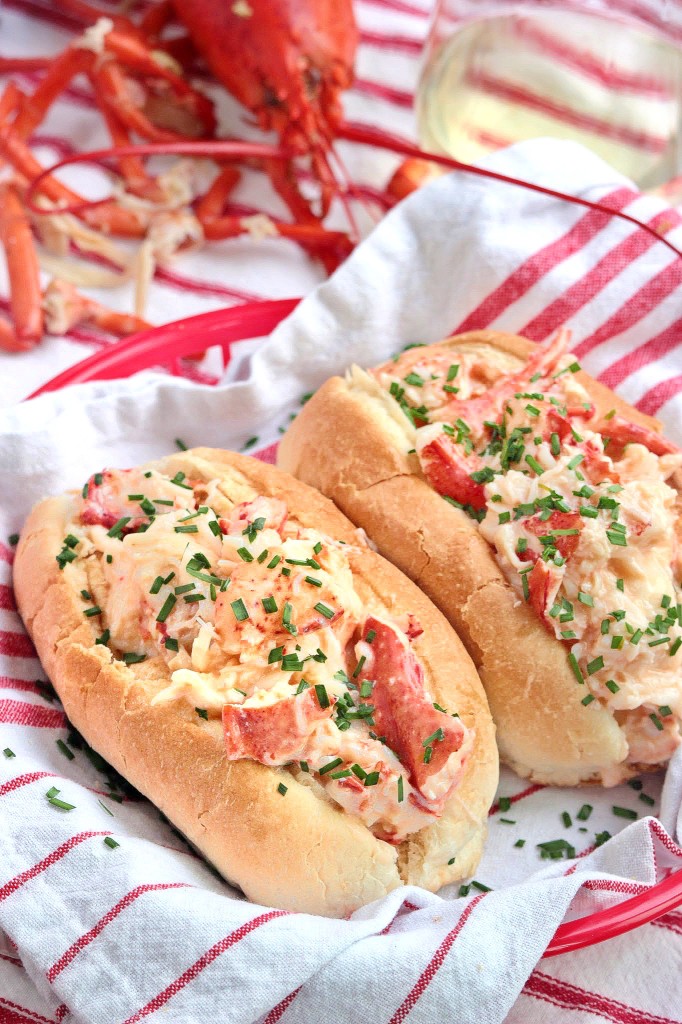 Dave's Lobster Rolls
2015-06-16 16:51:03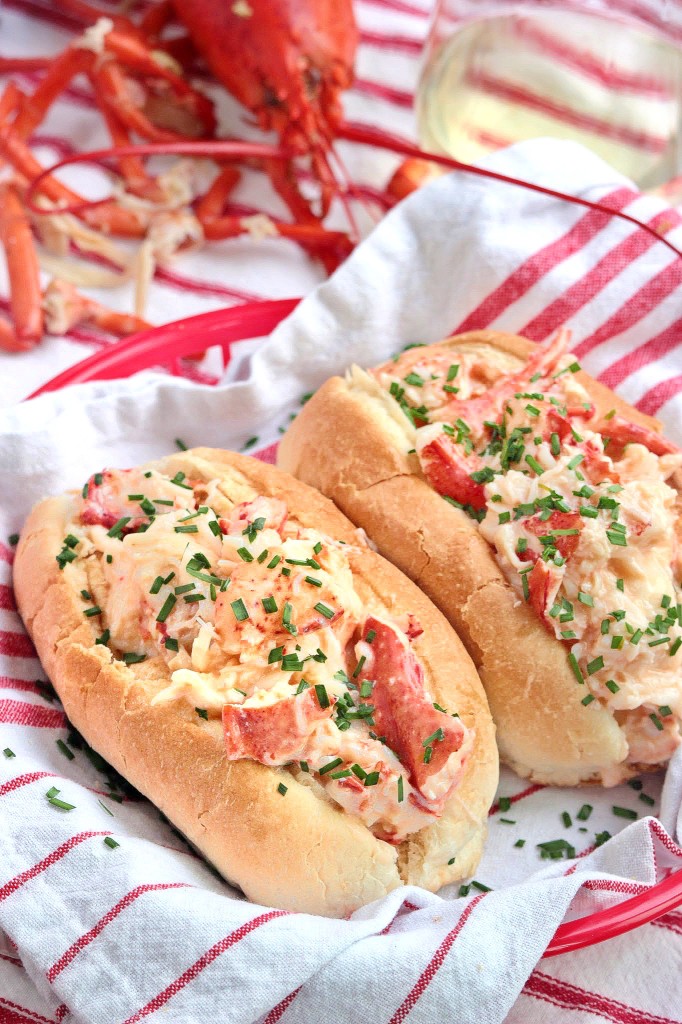 The perfect Lobster Roll, brought to you by Dave
Ingredients
3 -4 small/medium lobsters (about 3 pounds)
4 tablespoons unsalted butter, melted
3 tablespoons plain, fat-free greek yogurt
3-4 tablespoons chopped chives
rolls of your choice
Instructions
In a large lobster pot, boil your water on high heat until it comes to a rolling boil. Add a generous amount of salt to the water. Once the water starts to boil, add your lobsters. Cook for 13 minutes, until the shell turns bright red (the larger your lobster, the longer you may have to cook them. Ours were fairly small).
Remove your cooked lobsters from the pot and start crackin', trying to get as much of the meat from the shells as possible (Dave literally uses everything - just try to get as much as you can.)
While the lobster meat is still warm, add your melted butter and toss the lobster meat in it. Then, add your plain greek yogurt, tossing the lobster meat to coat it. Divide the lobster meat amongst your rolls and garnish with the chopped chives. Serve warm!
Notes
*the size of the roll you choose will really determine how many lobster rolls you get from this recipe. As you can see from the photo, it yielded two VERY LARGE lobster rolls for us. But if you used a smaller sized bun, like a hot dog roll, you could probably squeeze 3-4 out of the recipe.
And They Cooked Happily Ever After http://www.andtheycookedhappilyeverafter.com/