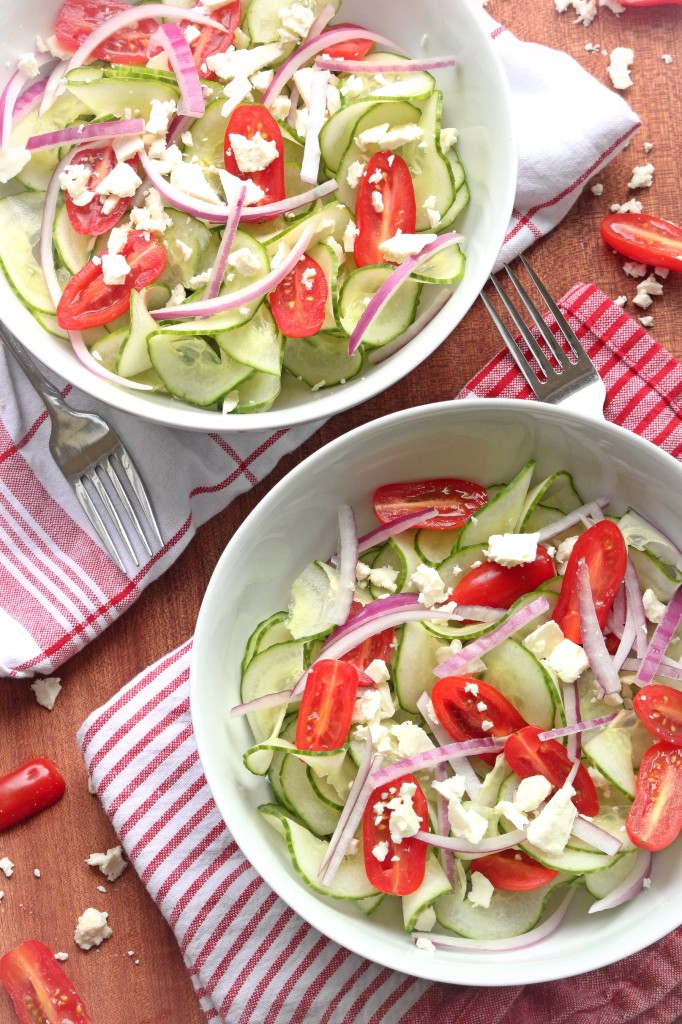 It should be said that everything is more fun when it's curly.
Hair? Yes.
French fries? Um YES
VEGETABLES? HELLL YES!
My bff from high school sent me this funny looking contraption called a 'spiralizer' as a house warming gift some months ago. When you first take it out of the box, you scratch your head thinking 'What in the world?' Then you giggle after your first try – cuz' well, let's just say that what remains of the vegetable after you give it a spiral makeover looks like a drawing you might see on the wall of a high school bathroom stall (use your imagination peeps).

First, I tried a zucchini – if you haven't heard the word 'zoodle', well than you're clearly not on Instagram (#zoodlesaresohotrightnow). Watching the zucchini go from a stiff looking tubular veggie to a pile of bouncy, curly noodles was MAGICAL. And just like that, I started telling anyone who would listen to me about this wondrous creation and all the crazy things you could do with it. Butternut squash – sweet potatoes – I even tried an eggplant (don't try this at home folks). And what am I loving turning into curled magic these days?
CUCUMBERS. Something about a fresh cucumber with a little salt or Italian dressing, especially in the summer, is perfection. So my mind traveled to place where you could make greek salad, on a bed of curly cukes. And it's officially my new favorite salad spin. You'll notice I didn't put olives on it (hence 'Greek(ish)) cuz' I just really get icked out by olives. But, if you're an olive fan, load 'em up. Add some grilled chicken to give it some protein – eat it as a complement to your lunch – cucumbers just became the kid in class whose bouncy curls you stare at all day wishing they were yours (not that I did that…to anyone…in my class….ever)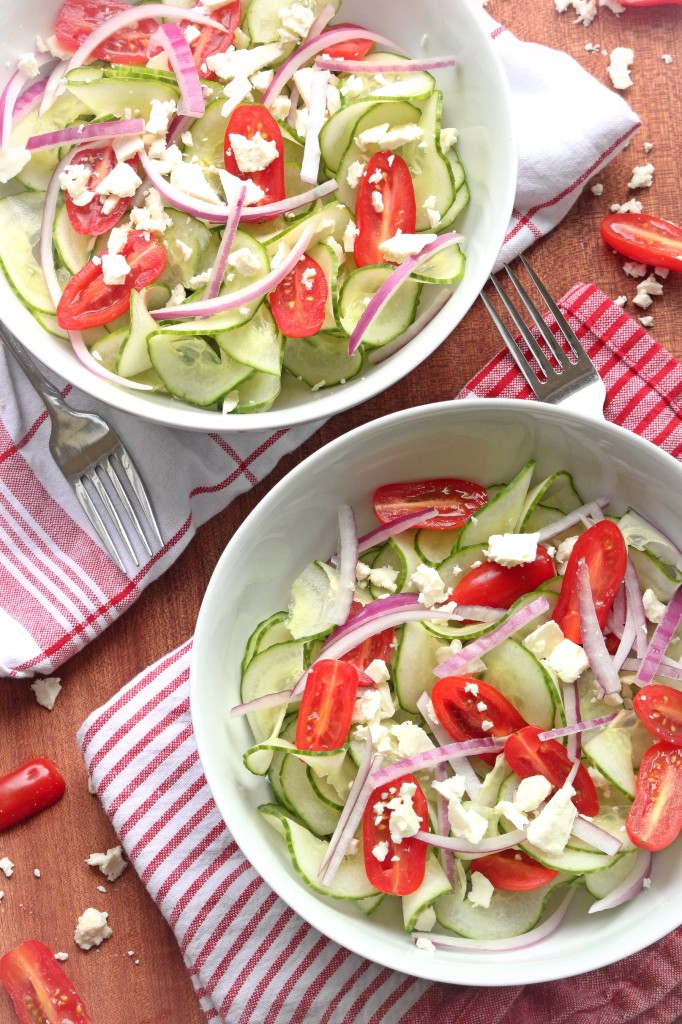 Greek Salad with Spiralized Cucumber Noodles
2015-06-03 19:01:45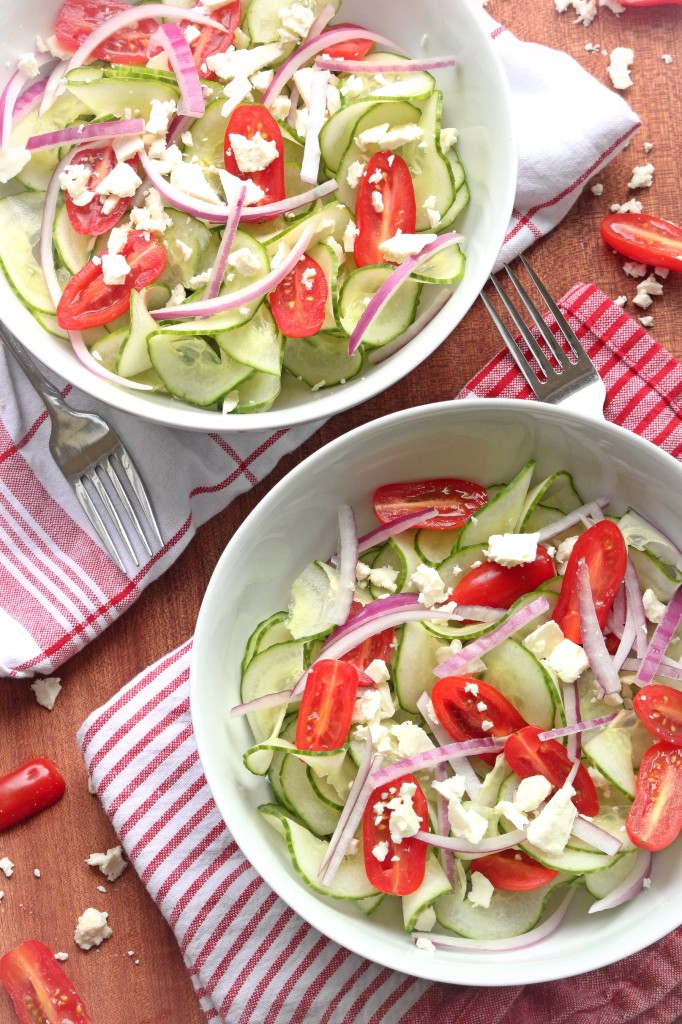 Serves 2
You'll never eat cucumbers un-curly again! Spice up your next Greek Salad with spiralized cucumber noodles - because everything is more fun when it's curly!
Ingredients
1 english cucumber, with skin left on
1 pint cherry tomatoes, sliced in half
½ medium red onion, chopped julienne sytle
4oz crumbled feta cheese
Greek dressing (store bought, or homemade)
Olives* (optional if you like them)
Instructions
Cut your English cucumber in half, leaving the skin on. Lay a paper towel underneath the blade end of your Spiralizer. Place one cucumber half on the pointy part of the Spiralizer. Using Blade A (the largest of the blade options) turn the knob of the Spirlaizer until your cucumber hits the blade and spin until the cucumber won't spin anymore, letting the cucumber noodles fall onto the paper towel. Repeat with the other half of the cucumber.
Divide the cucumber noodles into two separate bowls and top with sliced cherry tomatoes, red onion, feta cheese and greek dressing (and of course olives, if you like).
And They Cooked Happily Ever After http://www.andtheycookedhappilyeverafter.com/