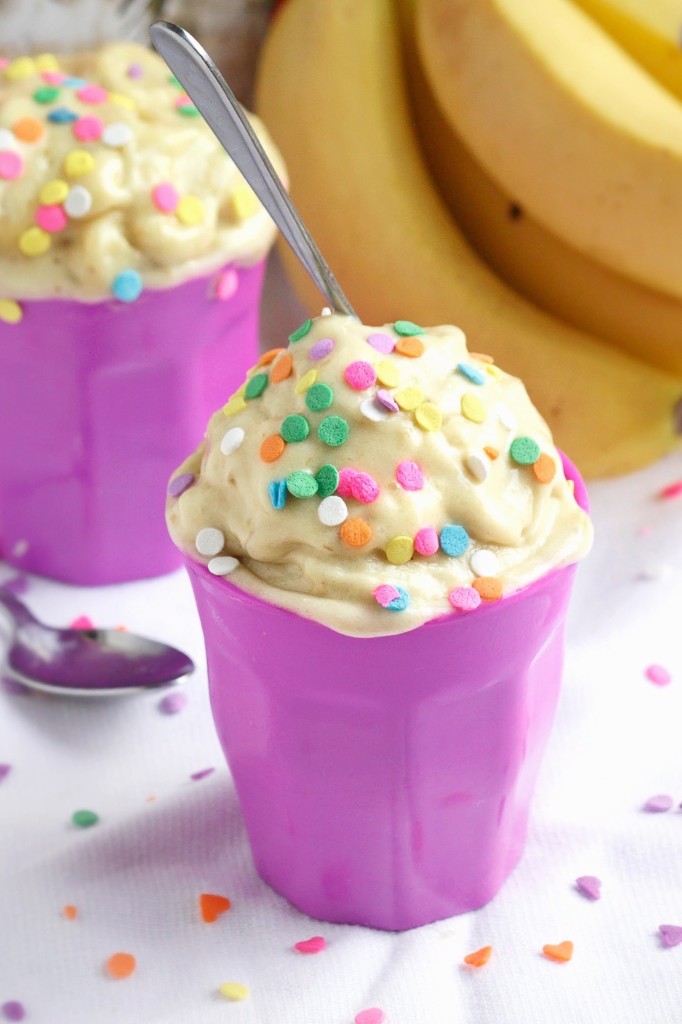 I'll be the first to admit that I'm late to the party on a lot of things. And this magical phenomenon called "pulsing frozen bananas into oblivion until they become JUST like ice cream" is probably one of them.
When I saw it on Pinch Of Yum, I thought "Wait – whaaaaa?" I HAD to try it. And I did. And I ate 4 servings by myself and ended up with a stomach ache. But it was totally fine cuz' it was BANANAS!
As I do with most things I 'discover', I started telling every person I know about it. The next morning at the gym, I say to Lisa, "LISA, get a load of this" – and she stares at me, eyes bewildered – "Frozen bananas? Really?" And then Mark chimes in and is all like "Oh come onnnnn – that's the oldest trick in the book!" And when he says that, I'm mostly sad that I have been missing this magical treat for allegedly a long time.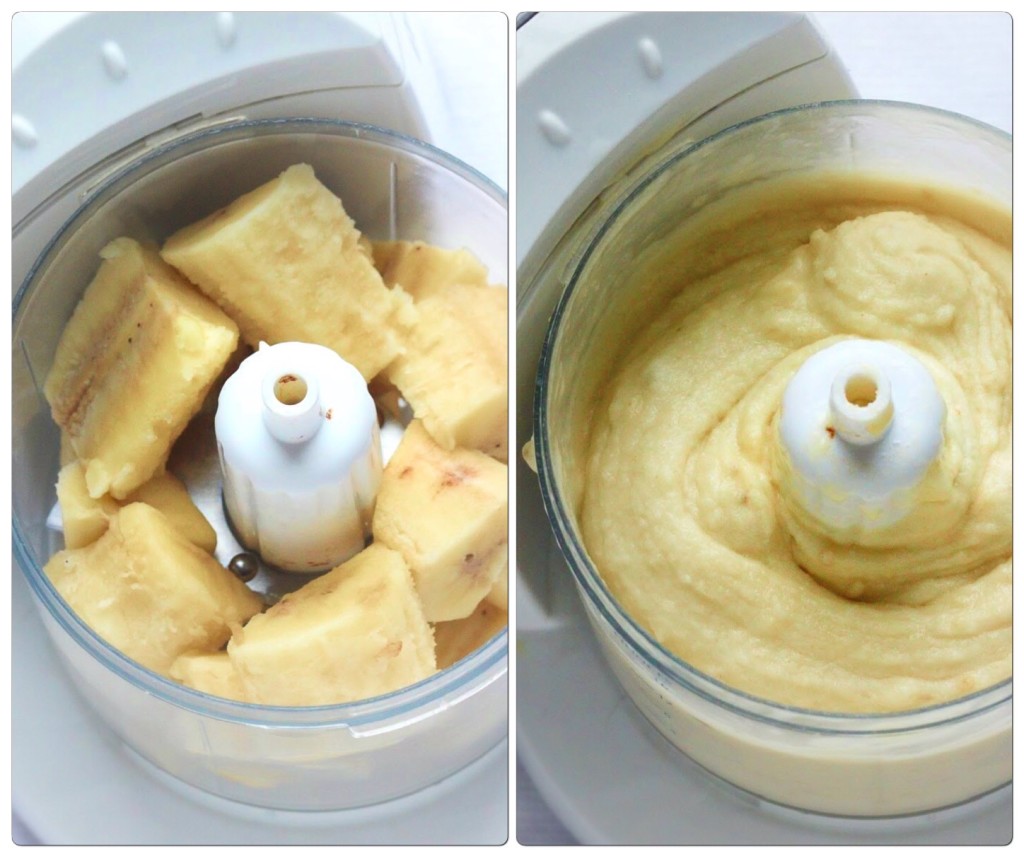 So long story short, I'm sorry if you are like totally rolling your eyes as you read this and are like "OMG so been there, done that." But guys, maybe THIS is a combination you haven't thought of. I had some left over cake mix from those epic Cadbury Mini Egg Cake Batter Pancakes. And usually when I have left over cake mix, it goes where half used bags of cake mix go to die. But not this time – I've been making 'Cake Batter Ice Cream' for days now. And am obsessed. And may never eat real ice cream again (ok, that is a bold faced lie).
Please. Try it. Call me after. Tell me you have a stomach ache too.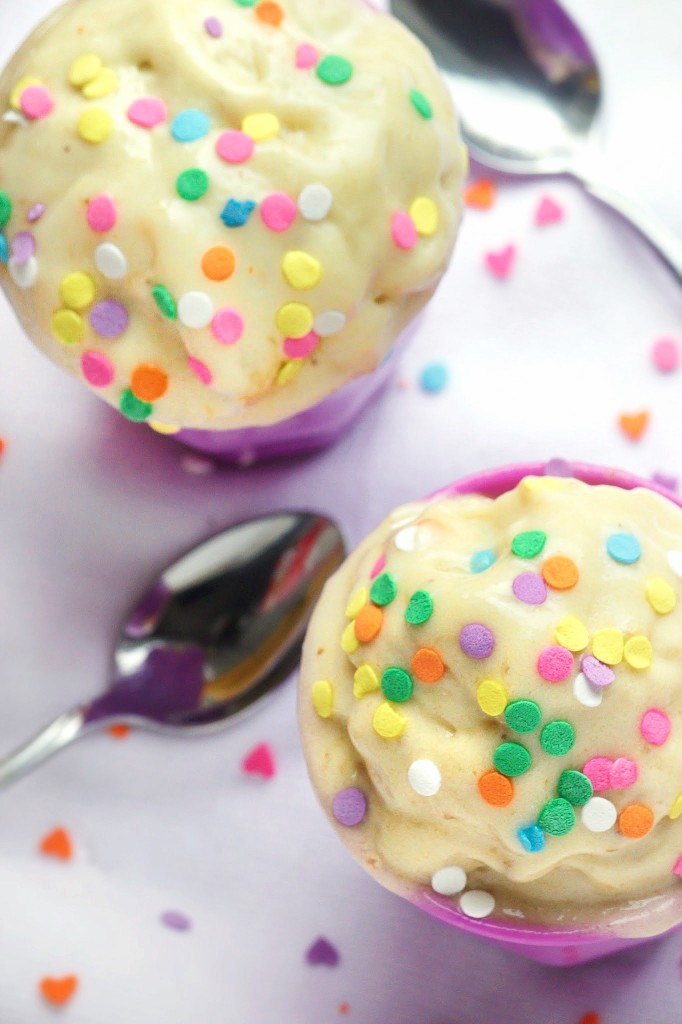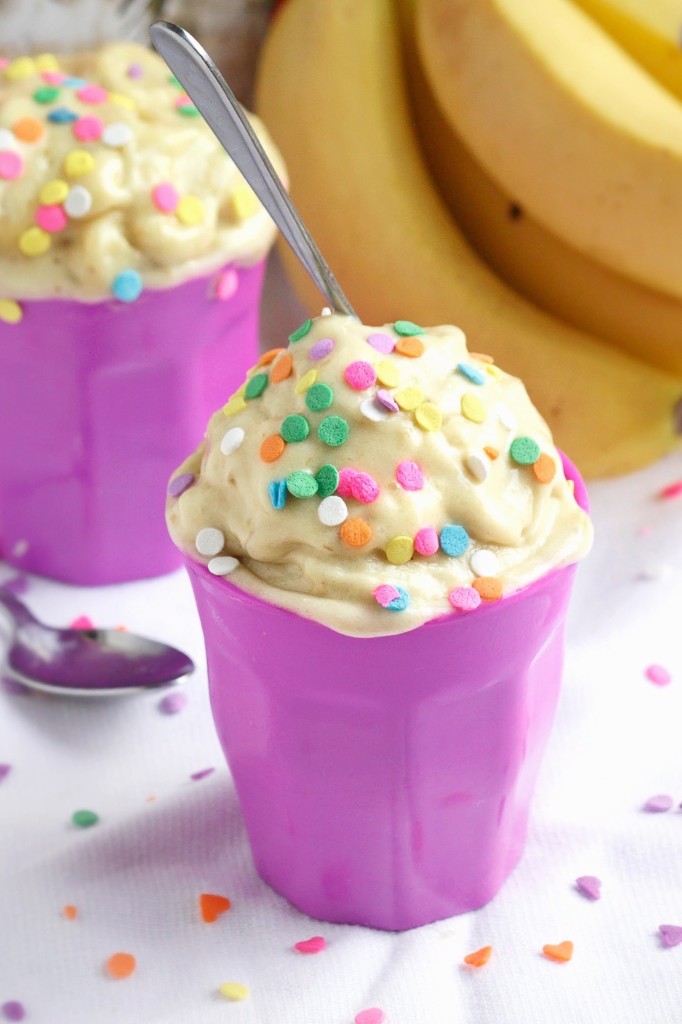 Low Fat & Low Cal Cake Batter Ice Cream Made With Frozen Bananas
2015-04-07 19:26:41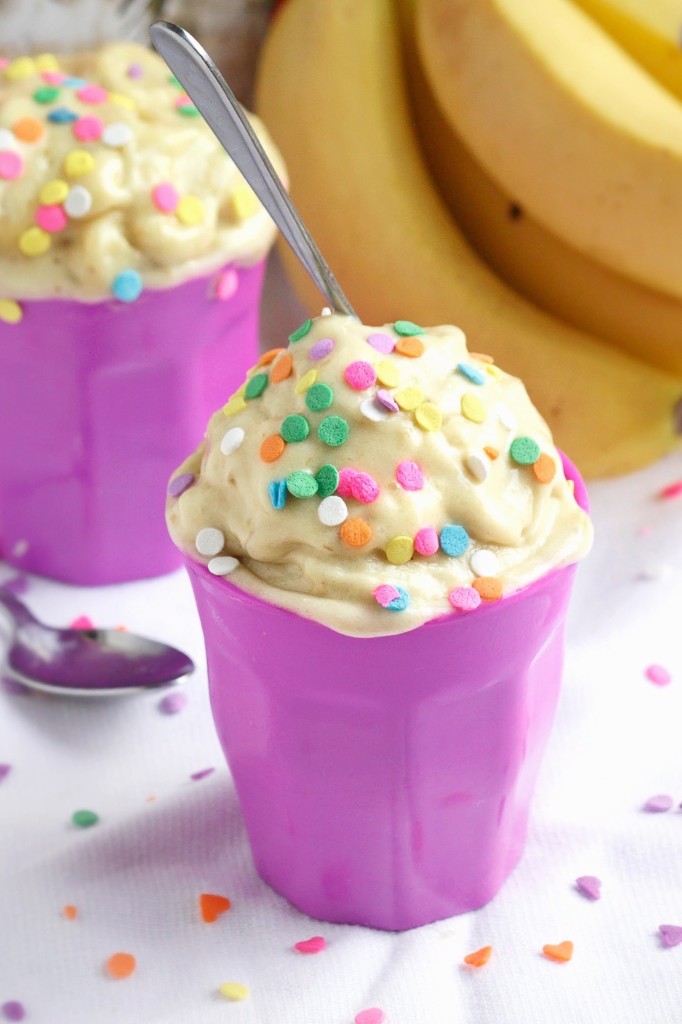 Serves 2
Frozen Bananas make 'Ice Cream' Magic - 4 ingredients bring you this low fat and low calorie frozen treat that will leave you feeling like you're eating the real thing!
Ingredients
2 frozen bananas
2 tablespoons white or yellow cake mix
3 tablespoons skim milk
1 teaspoon vanilla
*sprinkles for garnish
Instructions
Freeze your bananas until solid (1-2 hours). I left mine in the peel and chopped them after, but you can also cut them first and then freeze.
Chop your frozen bananas into chunks, removing the peel (very easy to do). Add them to your food processor. Then add your skim milk, cake mix and vanilla. Pulse on low until a creamy/ice cream like substance starts to form. You will more than likely have to stop the food processor a couple of times to help mix up the ingredients to get them to blend.
Once you have your 'ice cream', remove it from the food processor and throw in the freezer for 5-10 minutes to firm up a bit, or serve immediately. You can freeze it for longer, but it's really best eaten right away.
Sprinkle with toppings of choice. The options are endless!
Notes
*If you like a less 'creamy' texture, you can cut back on the skim milk. I added it because I felt like it made the bananas a bit easier to food process, and didn't feel like it took away from the ice cream'y texture. If anything, I feel like it enhanced it! Test it out a few different ways!
And They Cooked Happily Ever After http://www.andtheycookedhappilyeverafter.com/