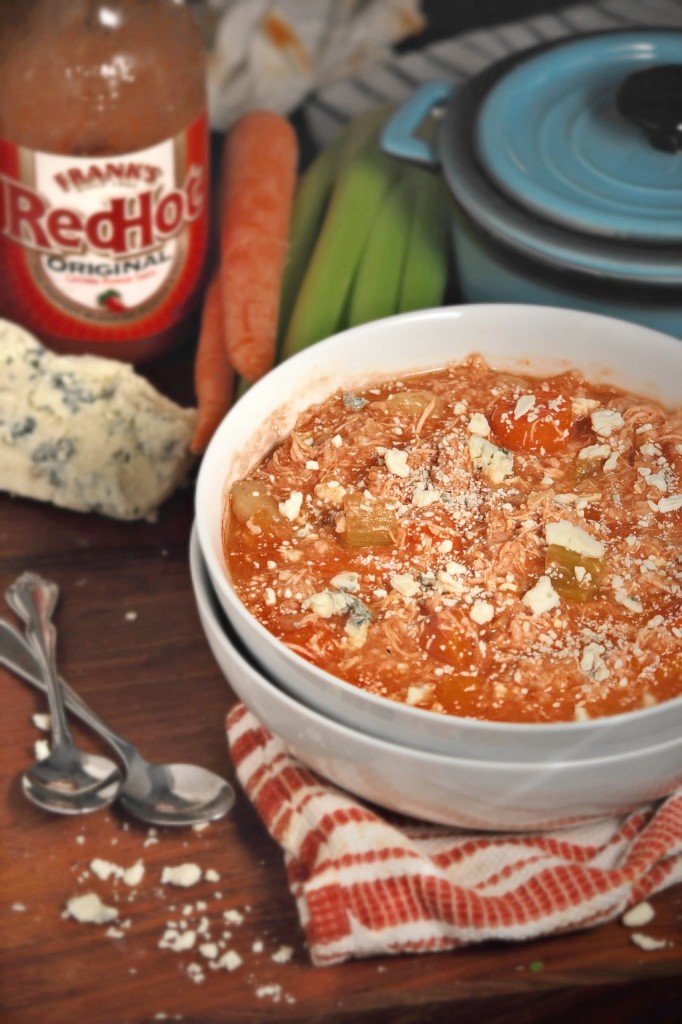 Got another easy peasy lunch shake'er up'er for ya' kiddds
If I could make every meal in the crockpot, I would. If I could own like 10 crockpots, I would (Dave already thinks its crazy that we have two – TWO? Two) I just have recently come to love it. Work and life can be crazy and tossing a few ingredients in this magic pot for a few hours and having a meal that tastes amazing come out of it is just like the stuff that dreams are made of.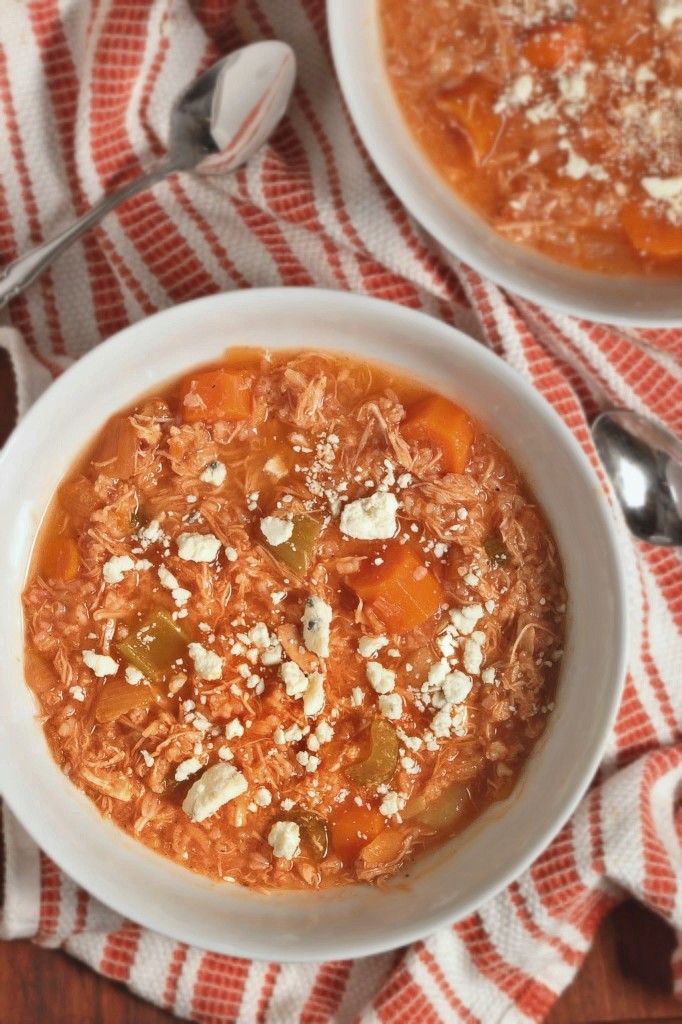 And so is this Crockpot Buffalo Chicken and Rice Soup. Any chance I get to make something Buffalo Chicken, I do – as you can see here. It hasn't worked so well with hand soaps and face creams, but I'm trying (kidding – kind of). I saw this Crockpot Chicken Noodle Soup from Cooking Classy and thought, hmmm. And I had some left over brown rice that I had thrown in the freezer and thought hmmmm again.
This recipe is easy, SO easy, and for you Buffalo Chicken Lovers out there, well, it's a crime if you don't try it.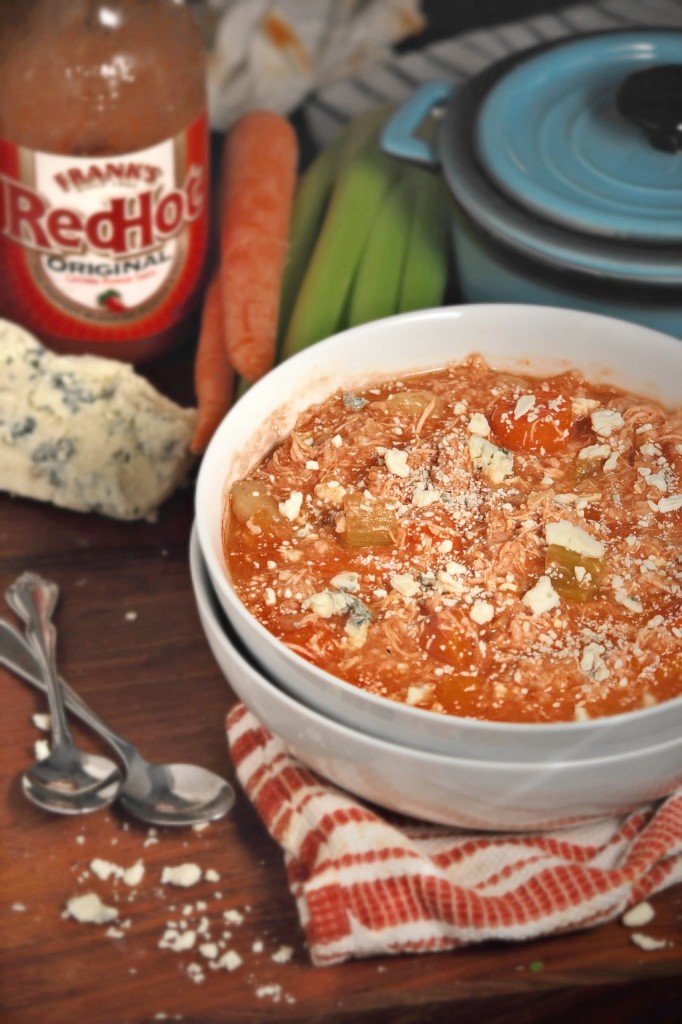 Slow Cooker Buffalo Chicken and Rice Soup
2014-11-11 18:18:22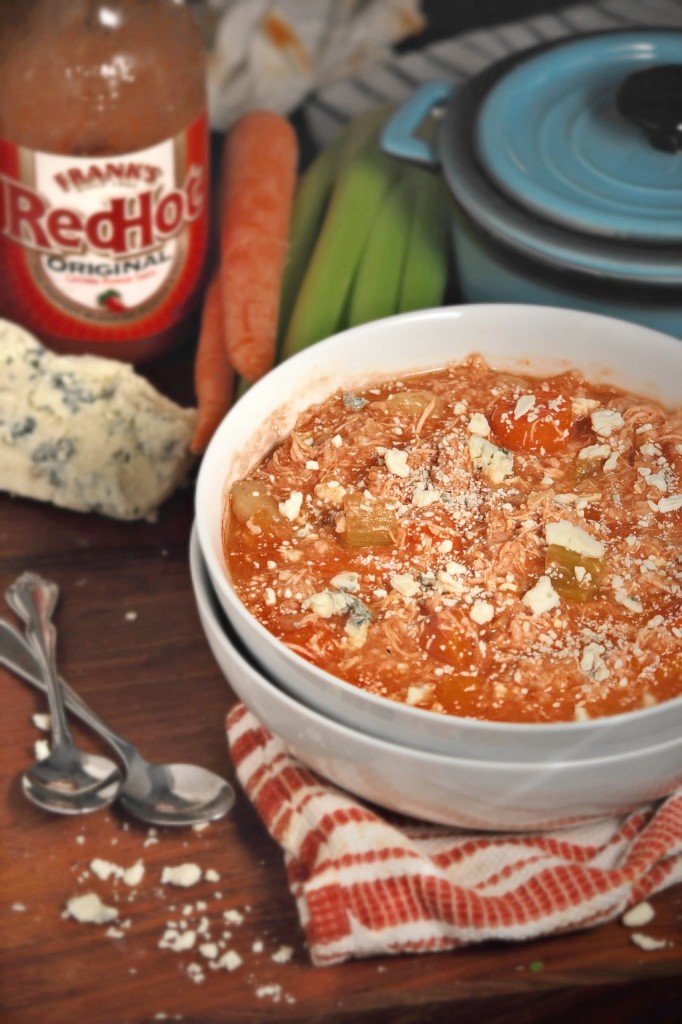 Serves 6
The most delicious Buffalo Chicken & Rice Soup cooked to perfection in your crockpot - set it and forget it (and then drink it with a straw)
Ingredients
4 carrots, peeled and cut into rounds
4 celery stalks, sliced
½ large white onion, chopped
3 large garlic cloves, minced
1 teaspoon salt
½ teaspoon ground black pepper
1 lb. boneless, skinless chicken breast (I used tenderloins but breasts would work too)
4 cups of chicken broth
2 cups Franks Hot Sauce
1 tablespoon Ranch Dip mix (Hidden Valley works well, just make sure you get the dip mix and not the dressing)
1 & ½ cups cooked brown rice*
Instructions
Place carrots, celery, onion, garlic, salt, pepper and chicken in your crockpot. You don't need to cook the chicken first (I know scary, but here I am livin' to tell the story!)
In a medium sized mixing bowl, whisk together your chicken broth, hot sauce and ranch dip mix and then pour the mixture over the veggies and chicken.
Cook on low for 5 hours. After about 3 hours, take the chicken out and shred it with two forks on a plate and return to the crockpot. This helps the chicken to really soak in all the flavors of the broth.
With 15-30 minutes left in your cook time, add the cooked brown rice (see note below regarding the rice)
Serve hot with blue cheese crumbles!
Notes
*The rice: even though it's cooked, will absorb quite a bit of the liquid. If you want it to be more of a soup, I would cut the amount of the rice in half (using 3/4 cup vs. 1.5 cups) and also, adding it at the very last minute. The longer it sits cooking in the broth, the more liquid it will absorb. I personally like a thicker soup, so I used the full 1.5 cups and also let it sit in there for about 30 minutes.
Adapted from Cooking Classy
And They Cooked Happily Ever After http://www.andtheycookedhappilyeverafter.com/