So I fell off the wagon this weekend – I blame it on Halloween. And fun sized candy that makes me think "oh, its small and cute – so I think I'll have 10".
Well, back on the wagon. With THESE.
I love my junk food just as much as the next guy and I can count on more than one hand how many times I've indulged in a crispy Dorito© so much so that I've made myself ill – white porcelain ill. I just LOVE ME SOME Doritos. But Dave and I have been hittin' the kale real hard over the last year or so. It's like a little stiffer and more durable than spinach, especially in pasta dishes. But all on its own, baked in the oven for about 10 minutes. MAGIC IN YOUR MOUTH.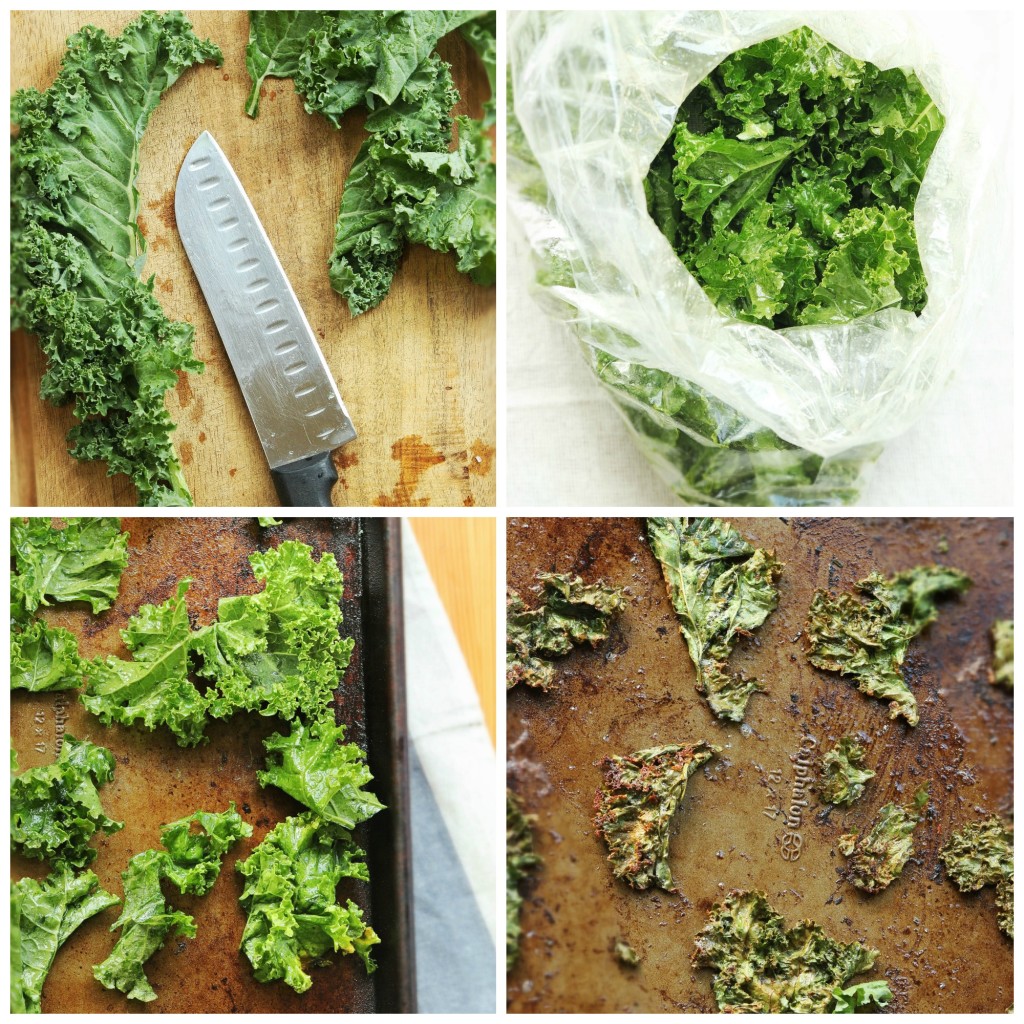 I got this idea, actually I don't really know how. But when I thought how good kale chips were with just plain old salt and pepper, I thought how much more good they would be with a cool ranch finish. I'm gonna give you the measurements I used. However, I advise tasting. The way that the kale tastes before you put it in the oven is just about the same as it will taste out of it (minus the crunch).
I think the key with crunchiness in these kale chips is making sure that the kale pieces are 1) completely dry and 2) all about the same size. We've made kale chips a bunch and it honestly only takes an extra minute to burn these pups. If you have a bunch of different sizes of kale pieces, the smaller ones will always cook/burn faster than the larger ones. So try to make them uniform in size. Also don't crowd them in on the sheet. You'll have to make them in a couple different shifts, but spacing them apart on the baking sheet will also help to achieve maximum crispy awesomeness.
Cool Ranch Kale Chips
2014-10-30 20:19:51
Serves 4
The next best thing to a honkin' bag of Cool Ranch Doritos - Kale Chips, baked to perfection with a cool ranch finish!
Ingredients
8-10 stalks of fresh kale
3-4 tablespoons of Hidden Valley Ranch Ranch Dip Powder Mix (not the dressing mix - the dip mix)
6 tablespoons olive oil
Instructions
Preheat your oven to 350 degrees F.
Rinse your kale leaves thoroughly. With a large knife, cut the kale leaves from the 'spine' of the kale (the center stalk). Cut those leaves into large chunks (about 2-3" wide). Make sure to dry them completely with paper towels or a dish towel.
Place all of your kale chips in a large plastic ziplock bag. Pour the ranch powder mix and the olive oil over the kale pieces and shake thoroughly until all of the pieces are covered evenly with olive oil and ranch powder.
On a baking sheet lined with parchment paper or sprayed lightly with non-stick cooking spray, lay your kale chips out, making sure not to crowd them. You may have to bake the chips in a few different batches.
Bake the kale chips in preheated oven for 5 minutes. After 5 minutes, remove pan from the oven, turn kale chips over and place back in the oven, baking for an additional 2-3 minutes. You'll know they're done when they've shriveled to half the size of the original leaf and they start to lightly brown on the edges.
Remove from baking sheet immediately and let cool on a paper towel. Serve immediately or within 24 hours for best taste and texture.
And They Cooked Happily Ever After http://www.andtheycookedhappilyeverafter.com/