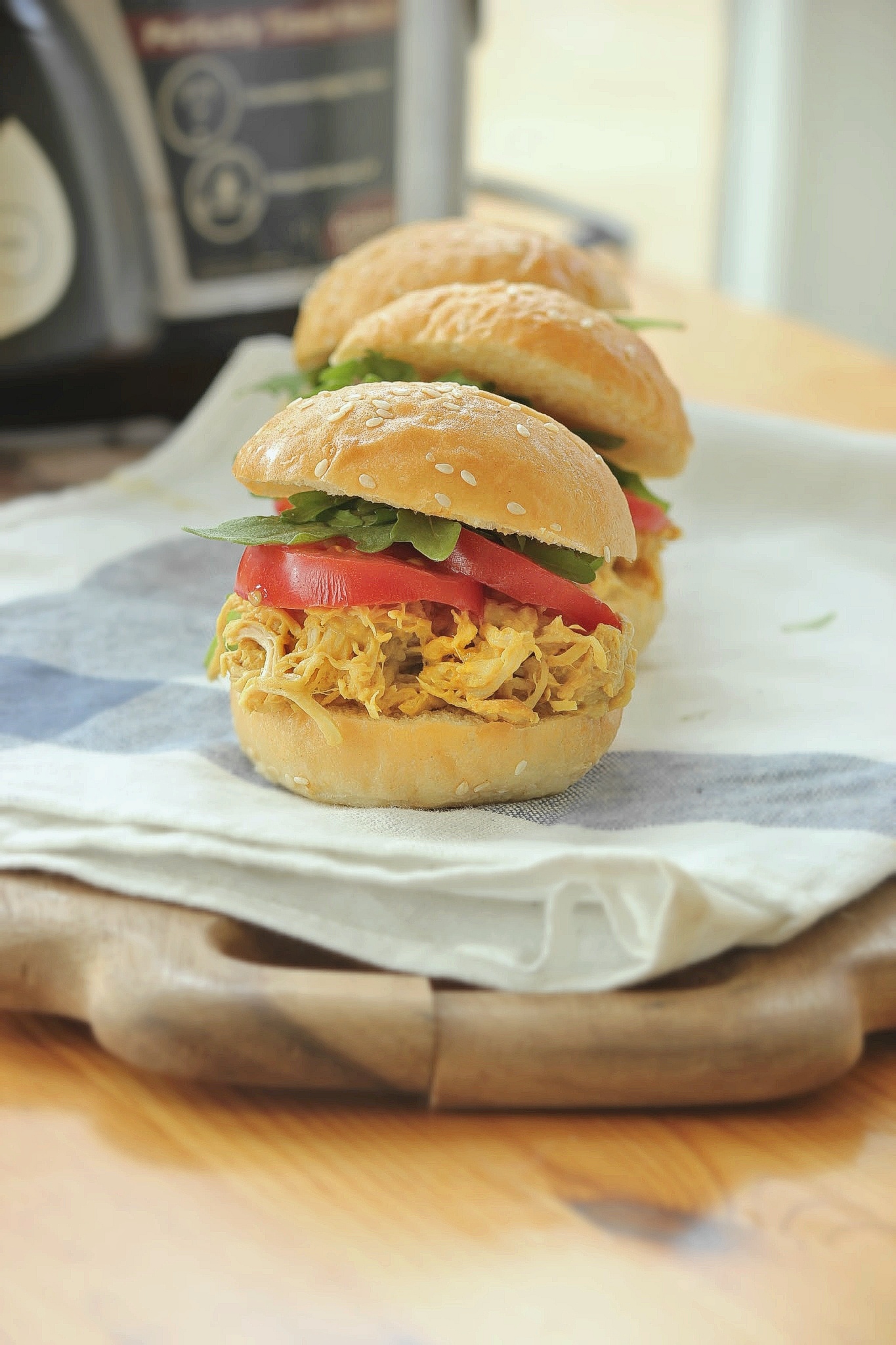 I've never been a big condiment person. I'm that girl at the restaurant who asks for "This, but like w/out everything on it". It's only every once in a while that I'll go big and maybe smear some light mayo or something on my super dry turkey sandwich. But we had some media reps in our office a few weeks ago, and they brought sandwiches from this place called Sam Lagrassas in Boston. They talked big over email about how good these sandwiches were – but come on, how good can a sammie really be?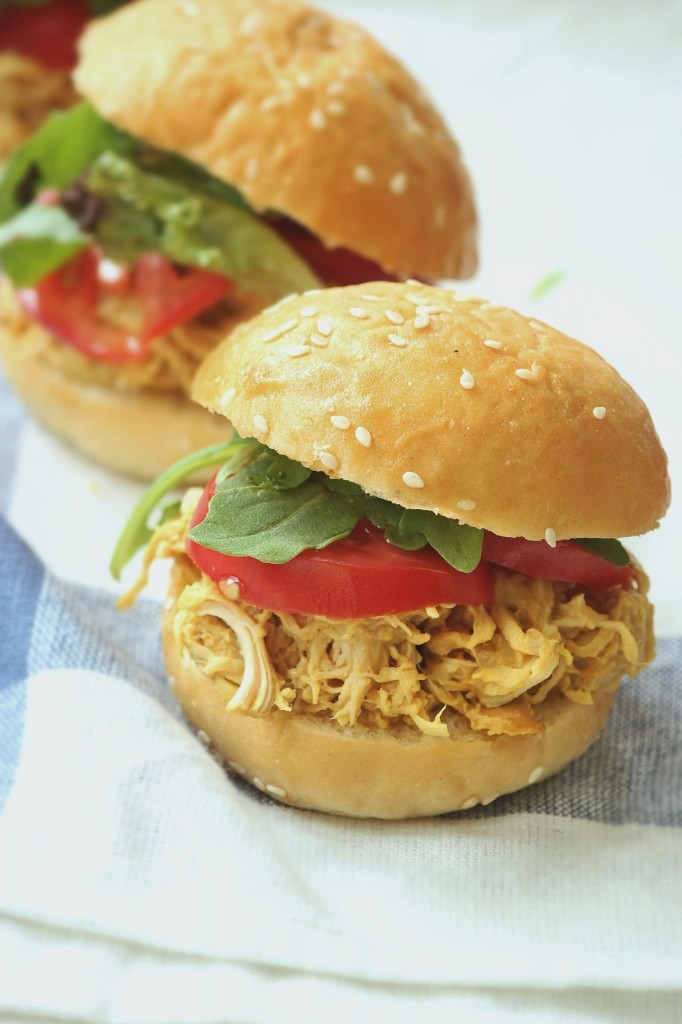 Well. They can be life changing. I ordered A chicken sandwich, and decided to not be 'that girl' and kept the honey mustard that came on it. I took my first bite and HOLY MOSES is Honey Mustard freaking AMAZING! I mean I've had it before, probs ages ago with like chicken fingers or something, but I really never knew what I was missing until I sank my teeth into this sandwich.
So this is my attempt to keep the honey mustard wonder in my life during the week, and two weeks in a row, I am still on the honey mustard train riding full speed ahead. This seriously couldn't be any easier to make and any tastier of an option to shake up your boring old brown bag lunch. Chicken breast – yellow mustard – honey – greek yogurt – crockpot – 3 hours – HAPPY MOUTH. You can put it on these cute little slider rolls, or on top of a bed of lettuce. You can just eat it with a fork. Guys you gotta….
Pulled Honey Mustard Chicken Sliders
2014-10-28 17:46:06
Serves 4
4 ingredients and a few hours in the crock pot give you this tasty honey mustard chicken - perfect for shaking up your weekly lunches!
Ingredients
1 lb 99% fat free chicken breast
1 cup yellow mustard
¼ cup honey
3 tablespoons fat-free plain greek yogurt
Instructions
Place your chicken breasts in the bottom of your crockpot. I got nervous not cooking them on both sides first, but they were fine. However if the idea of just throwing them in raw skeeves you out, just brown them on both sides in a skillet first for about 2 minutes. But again, I'm still alive and kickin without doing that!
In a small mixing bowl, whisk together your mustard, honey and greek yogurt. Feel free to adjust the taste if you like more honey or greek yogurt to kind of dull the flavors. I found that this kept the same tangy mustard flavor with the honey and greek yogurt to cut it just a bit, making it sweet and not like mouth puckering tangy. But again, feel free to taste and adjust.
Pour the mustard mixture over your chicken breasts in the crock pot, spreading it out to cover them. Cook on low for 3-4 hours. After about 2 hours, I went in and shredded the chicken and then let it cook the rest of the way shredded. This also lets the chicken almost get a little crispy on the edges while it's finishing cooking. But you could let them cook the full time though and shred them at the very end.
Serve on slider rolls, salad, or just on a regular old fork!
And They Cooked Happily Ever After http://www.andtheycookedhappilyeverafter.com/