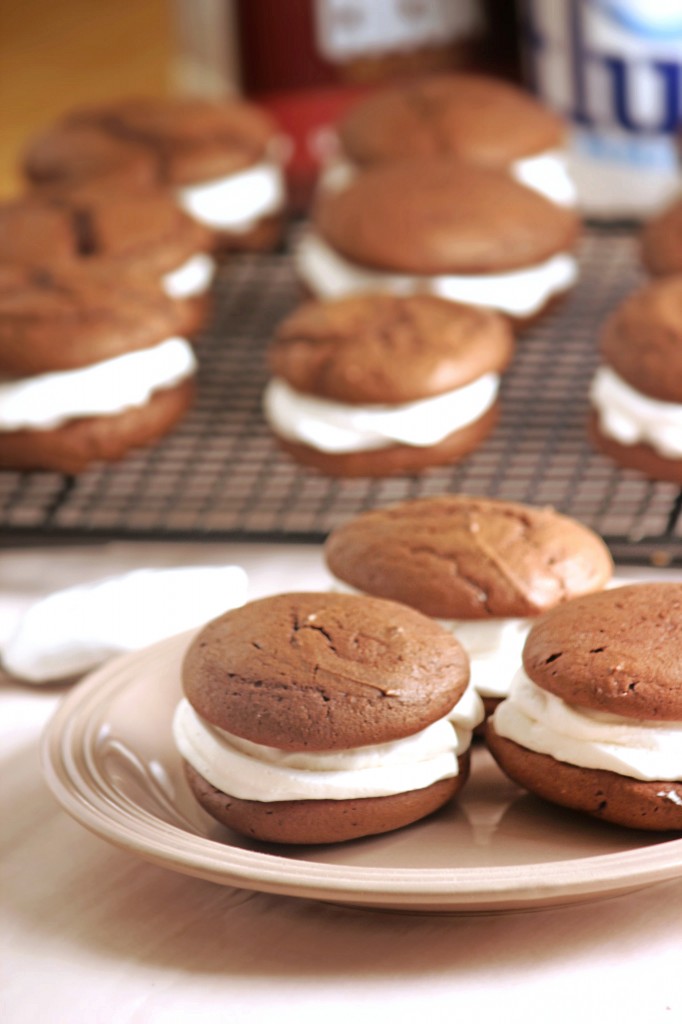 They say you can't pick the family you're born into. You never know when you take your first breaths out of mom's belly who you're relatives will be. They could be Mimes. Circus people. Car thiefs. The possibilities are endless. I myself was born into a family of bakers. For as long as I can remember, desserts were the main event for every gathering. No one got excited about the Holiday Ham or the Green Bean Casserole. It was a race to finish the 'main meal' so you could get to the good stuff – the dessert.
And Grammy Murphy was the matriarch of the baking dynasty that is our family – the 'bake'triarch if you will. She did it all – pies ( homemade crusts obviously), cookies cakes and her signature dish, the one the only Whoopie Pie. Sometimes there were sprinkles on the edges – sometimes they were plain. They came in all shapes and sizes usually, but as sure as the sun rose and set, there were always Whoopie Pies.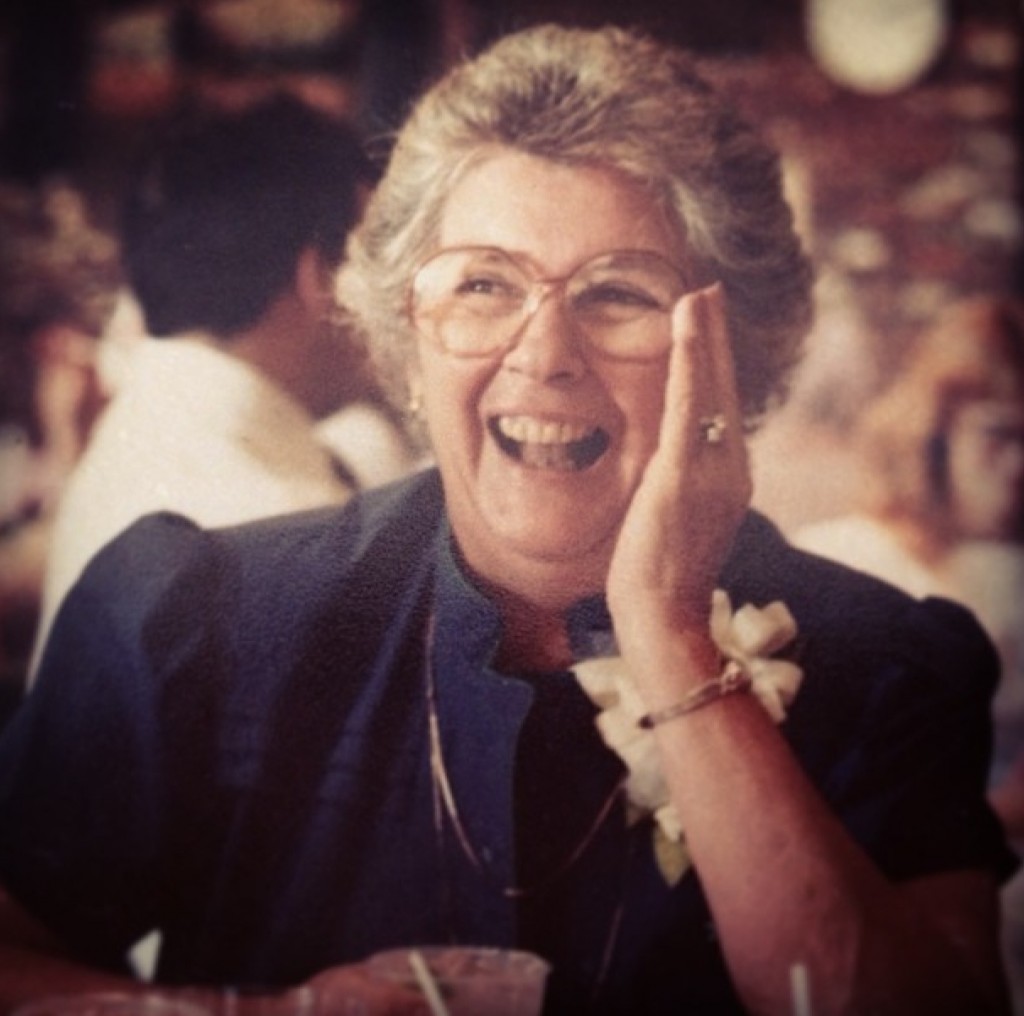 It wasn't until she passed away right before Christmas that I finally got the recipe – handwritten on one of her kitty recipe cards, in her handwriting, with even some long division at the bottom, probably in an effort to figure out how many batches to make for Christmas or Easter.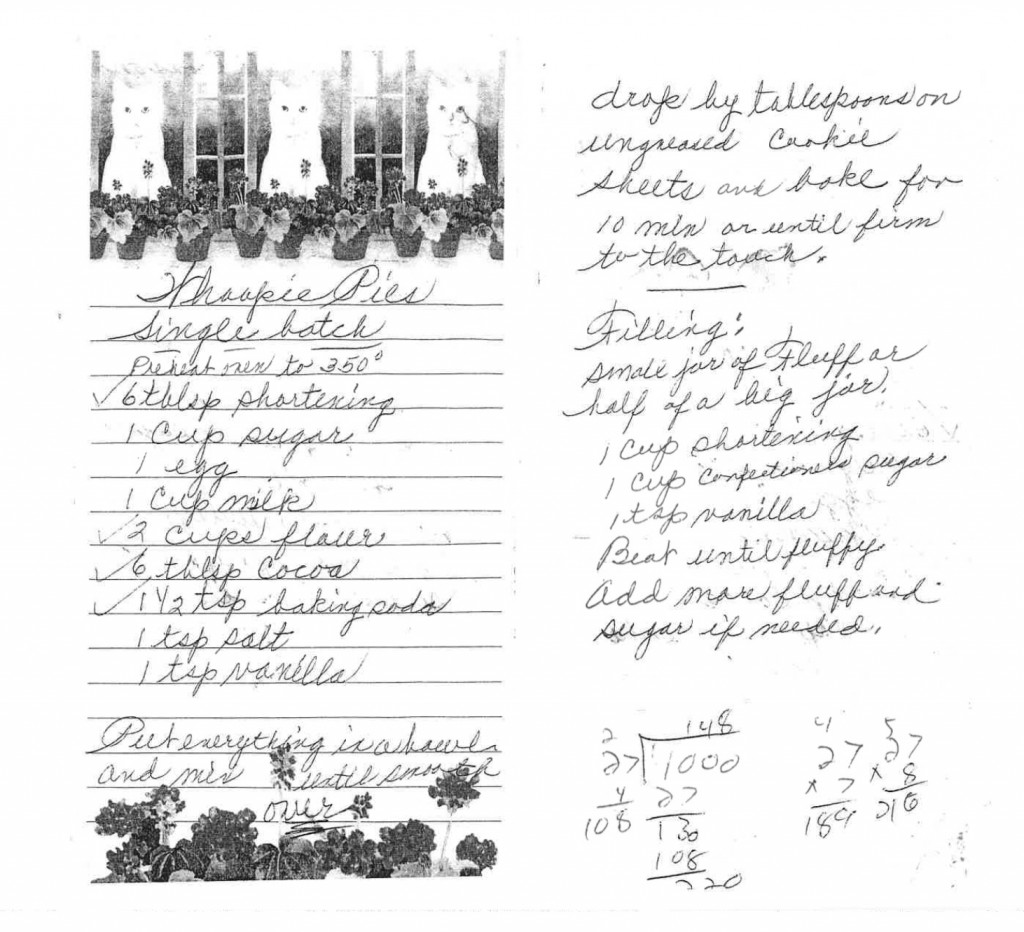 They'll probably never taste the same as they did at my Grandparent's house on Christmas Day, surrounded by the chaos of aunts, uncles, cousins, new toys and mounds of krinkled gift wrap. But every time I pull up the recipe, with those kittys staring back at me, and stand over my Kitchen Aid watching the shortening, cocoa powder, and fluffernutter come to life, it'll bring me right back to watching Gram do the very same thing in her magical kitchen, dreaming of the day when I'd be old enough to make my very own batch.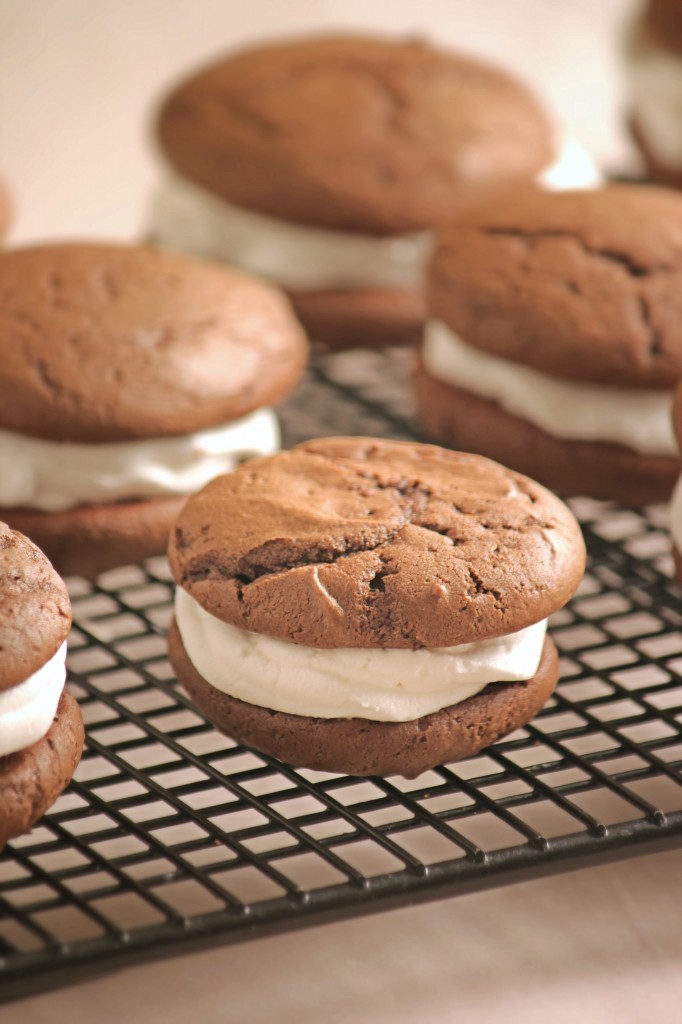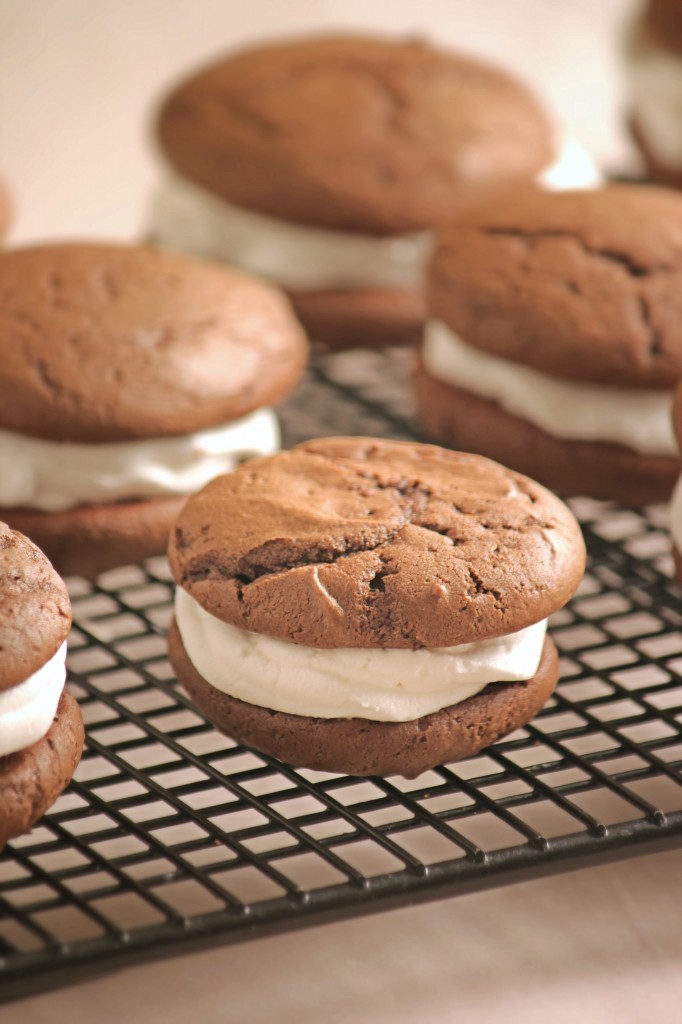 Grammy Murphy's Whoopie Pies
2014-01-26 11:25:56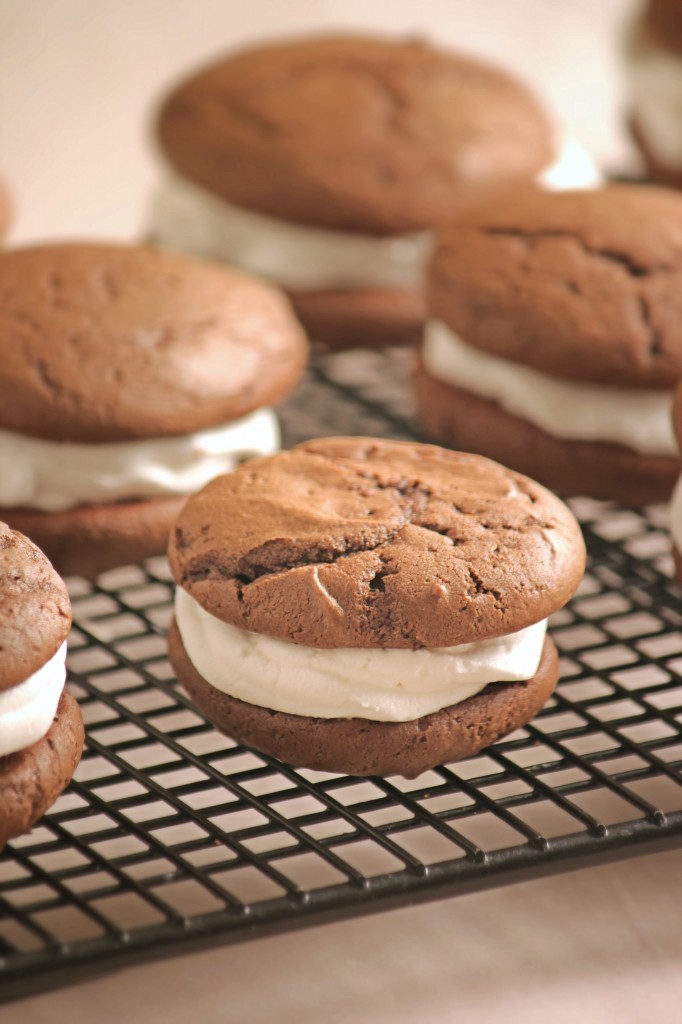 A classic recipe for a classic dessert from my Grandmother, a master at the craft of Whoopie Pie'ing
For Whoopie Pies
6 tablespoons shortening
1 cup sugar
1 egg
1 cup milk
2 cups flour
6 tablespoons unsweetened cocoa powder
1.5 teaspoons baking soda
1 teaspoon salt
1 teaspoon vanilla
For Filling (adapted slightly from Gram's recipe)
1 & 1/2 cups shortening
3 cups powdered sugar
1 & 1/3 cups marshmallow topping (Fluffenutter works great)
Dash of salt
1/3 to 1/2 cup of milk
Instructions
Preheat oven to 350 degrees F.
Place all of the ingredients for the whoopie pies In the bowl of a stand mixer fitted wtih the paddle attachment. Mix on medium speed until everything is fully combined. You may have to stop mid-way through and fold the ingredients with a spatula a couple of times and then continue to mix.
Line two baking sheets with parchment paper and place tablespoon sized dollops of the whoopie pie mixture onto the parchment paper, with about two inches of space in between each dollop. Bake in preheated oven for 10-12 minutes, until the pies are firm to the touch. Transfer pies to a wire rack and let cool completely.
To prepare your filling, combine all ingredients for filling in the bowl of a stand mixer, except for the milk, and mix on low-medium speed until a stiff filling begins to form. Add the milk slowly, a little at a time, until the filling reaches your desired texture. It should be fairly firm.
Place the filling into a piping bag and pipe the filling onto one of the cooled whoopie pie bottoms, and then place another on the top and lightly press down to spread the filling out. Feel free to dip the edges in sprinkles, nuts or any toppings you like. Or just leave them plain. Refrigerate until ready to serve.
And They Cooked Happily Ever After http://www.andtheycookedhappilyeverafter.com/