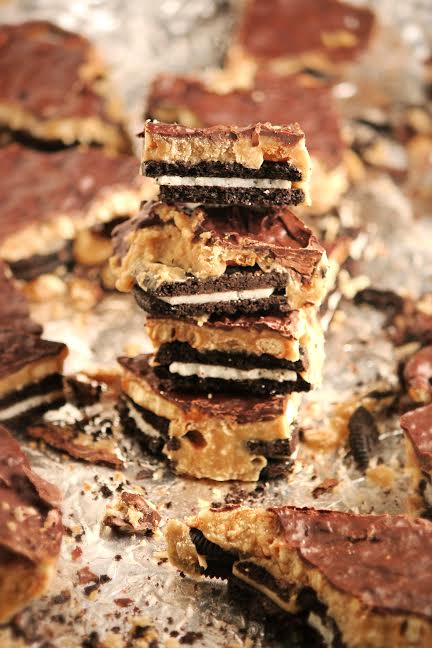 I'm not even gonna start out with a "OMGGG it's been so long since I last wrote a Blog post". That my friends, is pretty obvious.
The Holidays were the usual nuttiness and having Thanksgiving so late really threw off my mojo (How many times did you hear that this year?) I told myself in October that I was gonna be done Christmas shopping before December 1st. I think I had one gift bought. I told Dave "We will NOT be shopping on xmas eve this year" – we were. Sometimes I feel like the more ahead of the game you try to be, the more behind you end up. You put all these expectations on yourself to 'be done with everything early so you can relax' – but even when you do that, there's always stuff that comes up last minute so you essentially just spend the entire holiday season in a tizzy trying to be ahead of the game. Sometimes it's best to let things unfold as they happen. If Toys R' Us is out of Teddy Ruxpins because you waited too long to order online (I had three as a child – kept trying to feed him Play-Do), Junior will have to wait to after Christmas to get it. And certainly there's other things on his list that he can open Christmas Day. The holidays don't have to be stressful – they're as stressful as you make them!
No but really, next year I will be done shopping early. Swear.
Anyhow, I've truly missed blogging. I miss cooking. I miss picture taking. And a large part of the reason I was not doing it was because I brought my camera home for Christmas so that I could take pictures like this: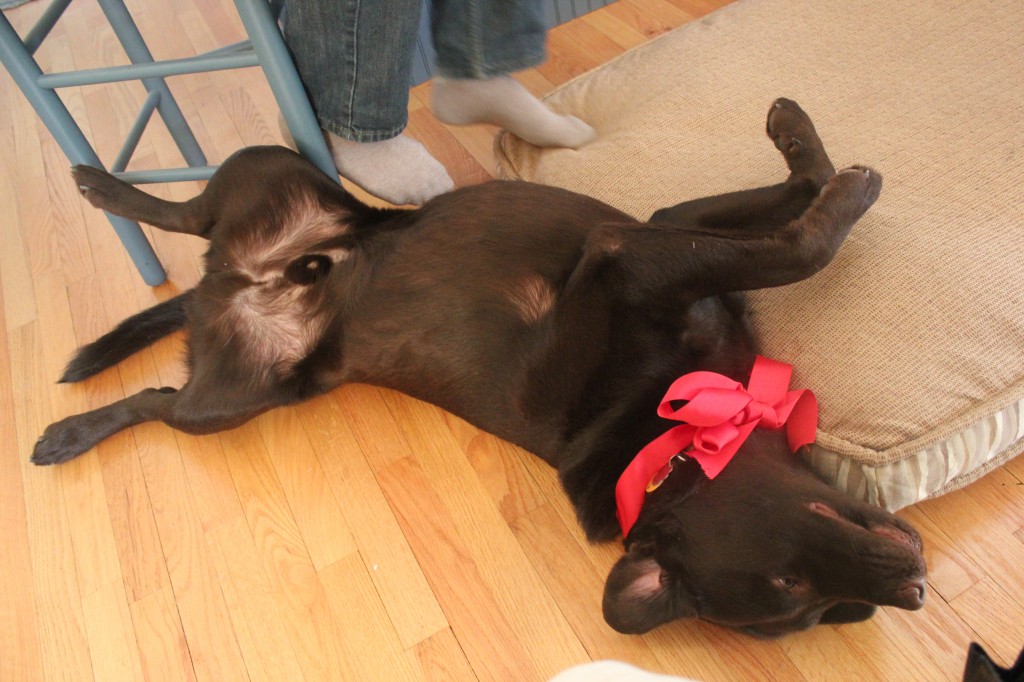 And this…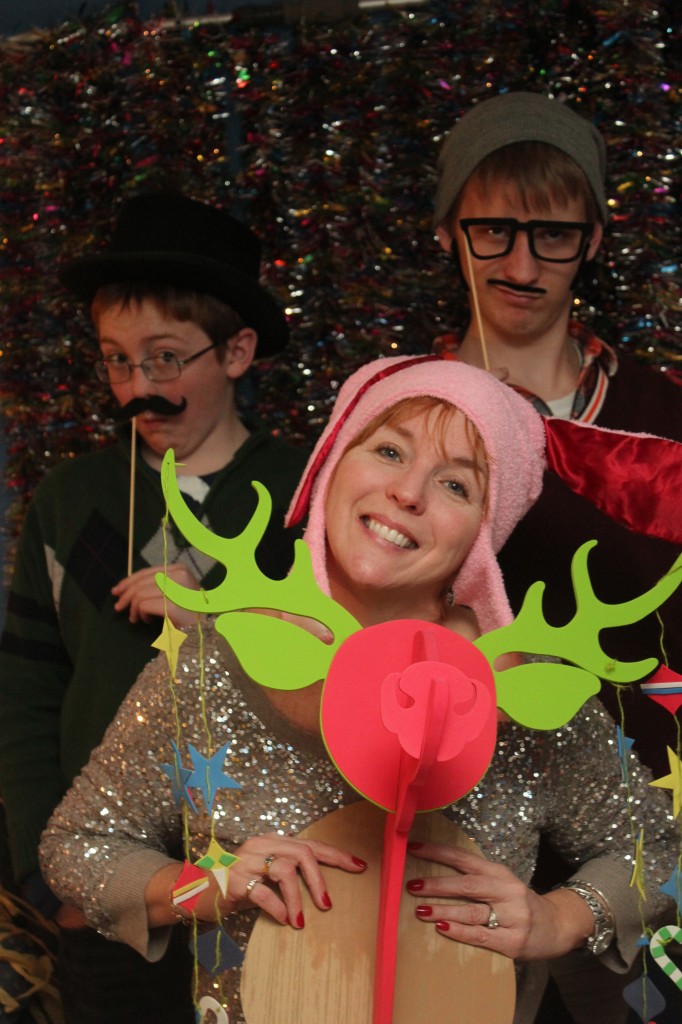 And I forgot it at home and literally just was able to meet up with my Mom this past weekend to get it back.
Reunited and it feels so good

I also have to apologize to any Instagram followers of mine. I did this really mean thing before Christmas and posted this picture. Then, I just left you all hanging.

It's been almost a month. Christmas has come and gone and this creation is a thing of the past, sitting nicely on my hips. But I just had to share it with you all. You've heard of Saltine Toffee Brittle, from me and from lots of other bloggers around the blogosphere. Its easy to make. Its so addicting it should be considered illegal. Its just all around the bees knees.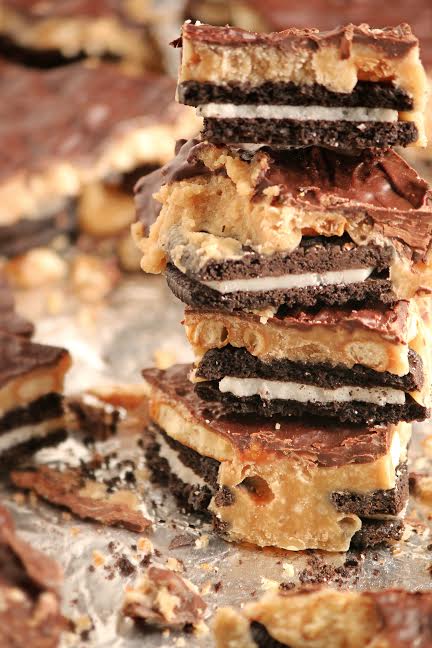 I had this wacky idea to switch it up this year though. I swapped out the Saltines with Oreos. Yup. I did that. But then I worried that I'd be missing that salty factor. So on top of the Oreos, I layered pretzels. Yup. I did that. Then I followed suit with the regular process: melt your 2 sticks of butter & 1 cup of brown sugar together – sprinkle dark chocolate chips on top – freeze – break up – stuff face.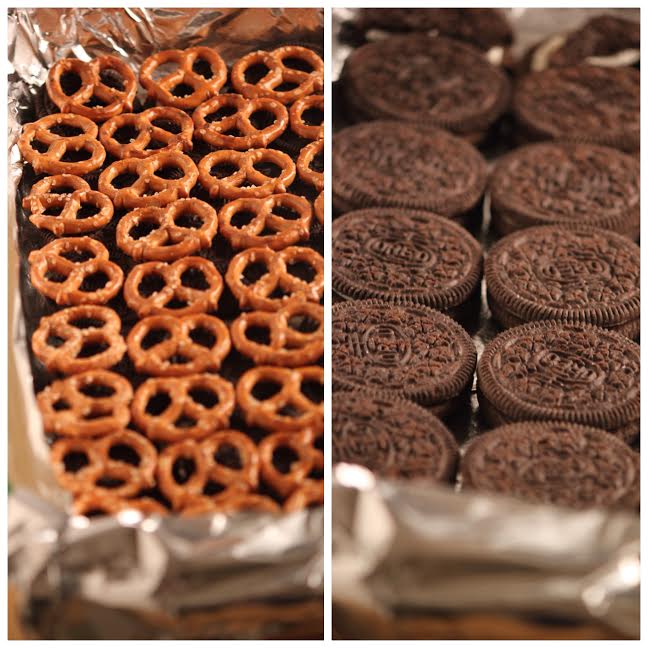 Its so good and so easy its not fair.
Ingredients
1 regular sized bag of Oreo Cookies (you'll use just about the whole thing)
Small pretzels (I believe it was about 3 dozen)
2 sticks unsalted butter
1 cup brown sugar
1 12oz bag semi sweet chocolate chips
Instructions
1) Preheat your oven to 400 degrees F. Line a 9x13" baking dish with aluminum foil and spray it with non-stick cooking spray. Layer your Oreos covering the entire bottom of the pan (I had to break a few in half to fit at the very edge), then layer the pretzels on top of the Oreos.
2) In a saucepan over medium heat, melt the 2 sticks of butter and the brown sugar together, mixing to combine. Let the mixture come to a slow rolling boil, allowing to boil for about 3 minutes without stirring.
3) Pour the butter/sugar mixture over the Oreos and pretzels, spreading with a spatula to cover the entire thing and bake in the oven for about 5 minutes. Remove from the oven after five minutes and sprinkle the chocolate chips on the top of the butter/sugar mixture and place back in the oven for about 1 minute (no longer! The chocolate chips could burn!) The chips should be soft enough to spread out over the top. Feel free to sprinkle with fun toppings or just leave plain.
4) Place the entire pan in the freezer and let freeze for at least one hour. I recommend leaving it in the freezer until you're ready to serve it, as the texture of the brittle holds up best when frozen. When ready to serve, let sit at room temp for about 10 minutes and then break into pieces.
http://www.andtheycookedhappilyeverafter.com/2014/01/15/oreo-pretzel-toffee-brittle/
Copyright And They Cooked Happily Ever After