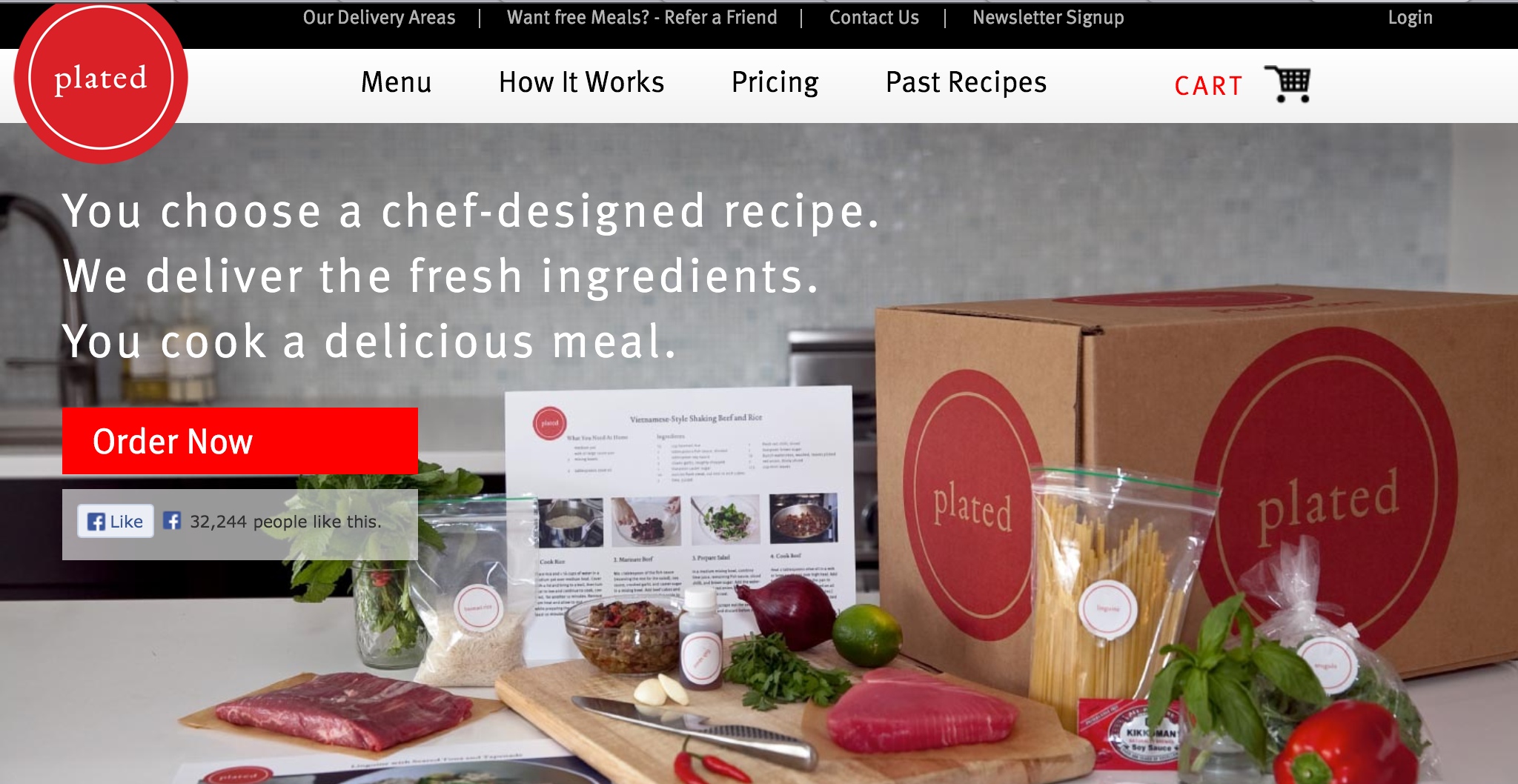 I know I'm not alone when I say that there are those weeks when the thought of flipping through the recipe archives to try to figure out a menu for the week, then going to the grocery store to get all the stuff for it, THEN chopping, washing, peeling, dicing – augh, well, it's enough to make you want to just make it a five dollar foot long dinner week.  Sometimes you just want someone else to do it all for you – pick out the recipe, the food, get it all nice and ready for you to cook, and then all you have to do is follow a simple set of instructions to bring it to life and you get to take credit for the final product.
Well folks, there is such a magical thing out there that actually exists – and it's called Plated.  I was just recently introduced to them when they gave me a holler to see if it might be something I'd be interested in testing out and perhaps promoting on my blog. So I had the chance to do just that.  I went to their website, checked out their menu for the week which consisted of 5 amazingly delicious and unique looking dishes put together by featured chefs from all over.  You select which dishes you would like and how many for the week, and then knock knock, the Fed-Ex man delivers it fresh to your doorstep and your dinner for the week is all there for you.  Ready to go. Boom. See-ya never Market Basket.
When you open up the box, you find all of your menu items, all individually wrapped/chopped/labeled, all down to the last peeled garlic clove and sherry vinegar perfectly measured into a cute little bottle.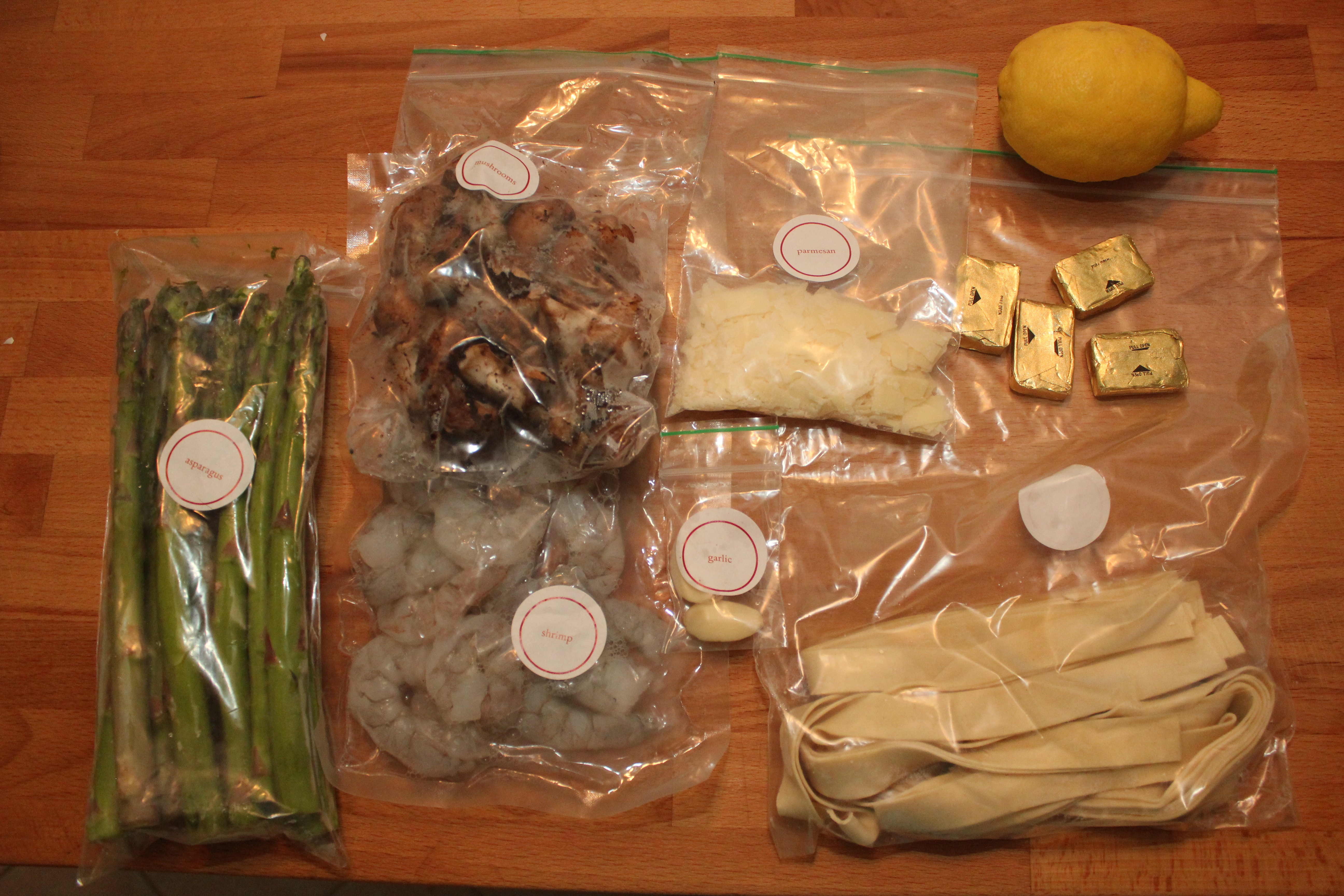 With the food items come a detailed listing of the necessary steps you will need to take to make this meal happen, complete with photos for each step, also listing the baking items/tools you will need to put it together.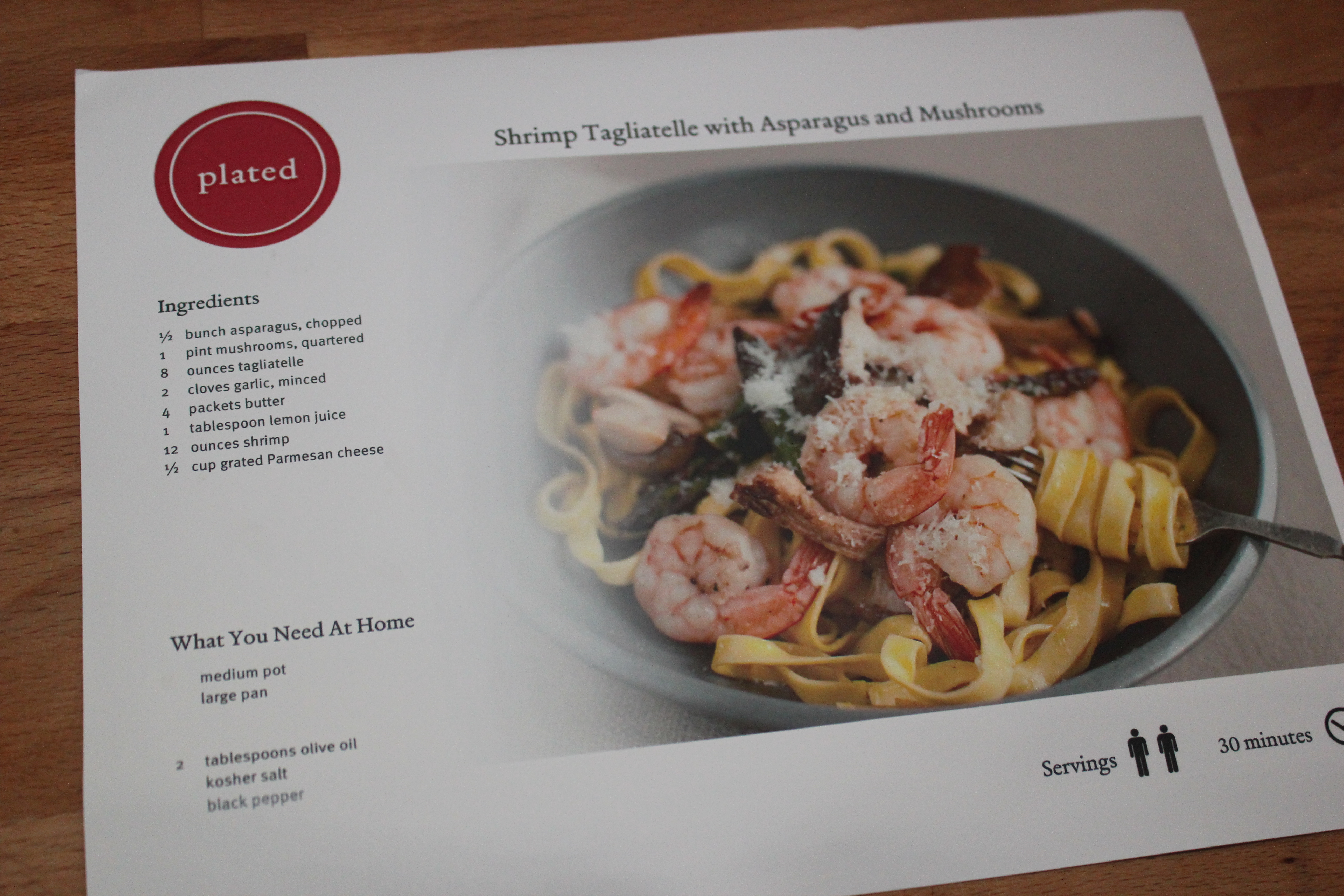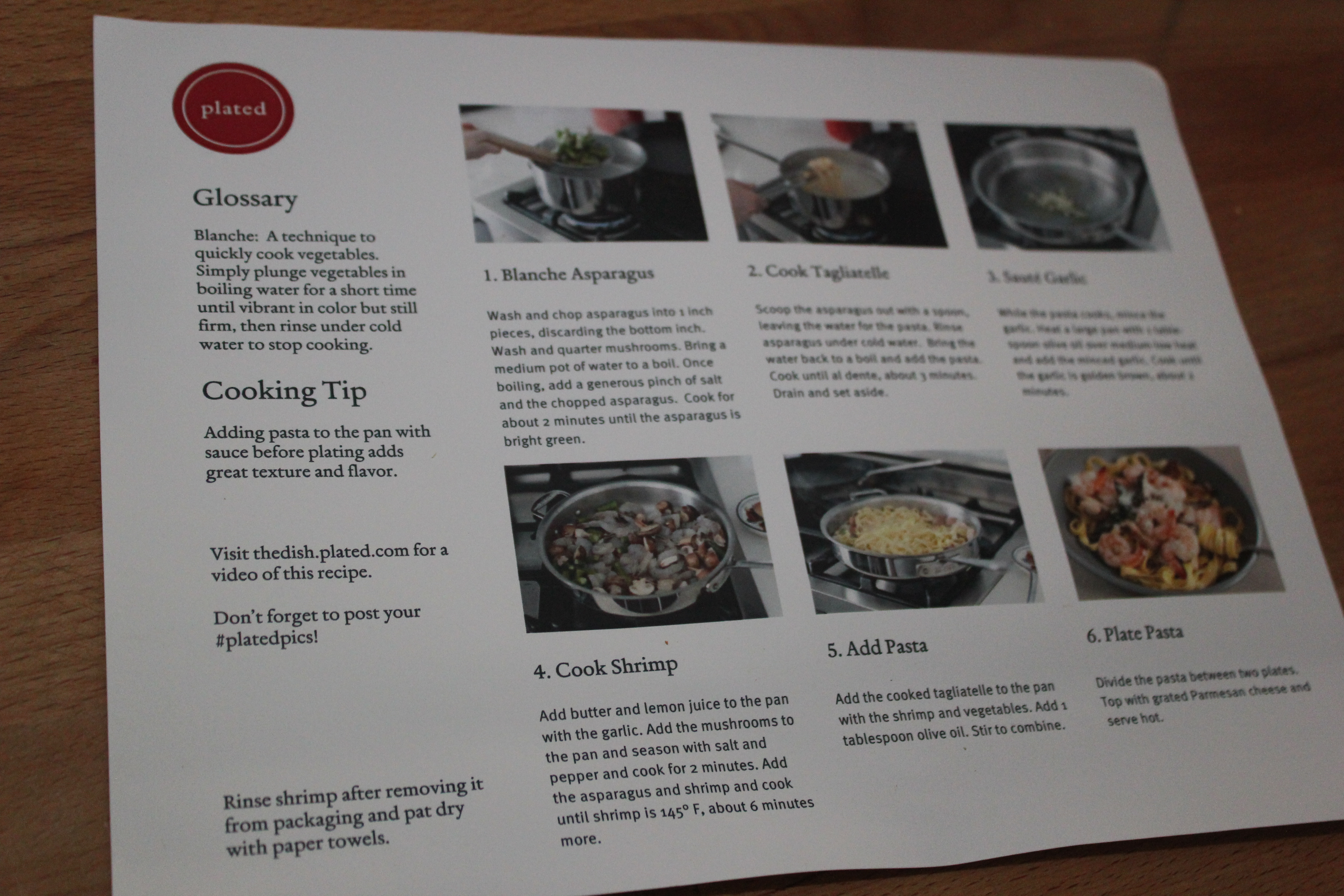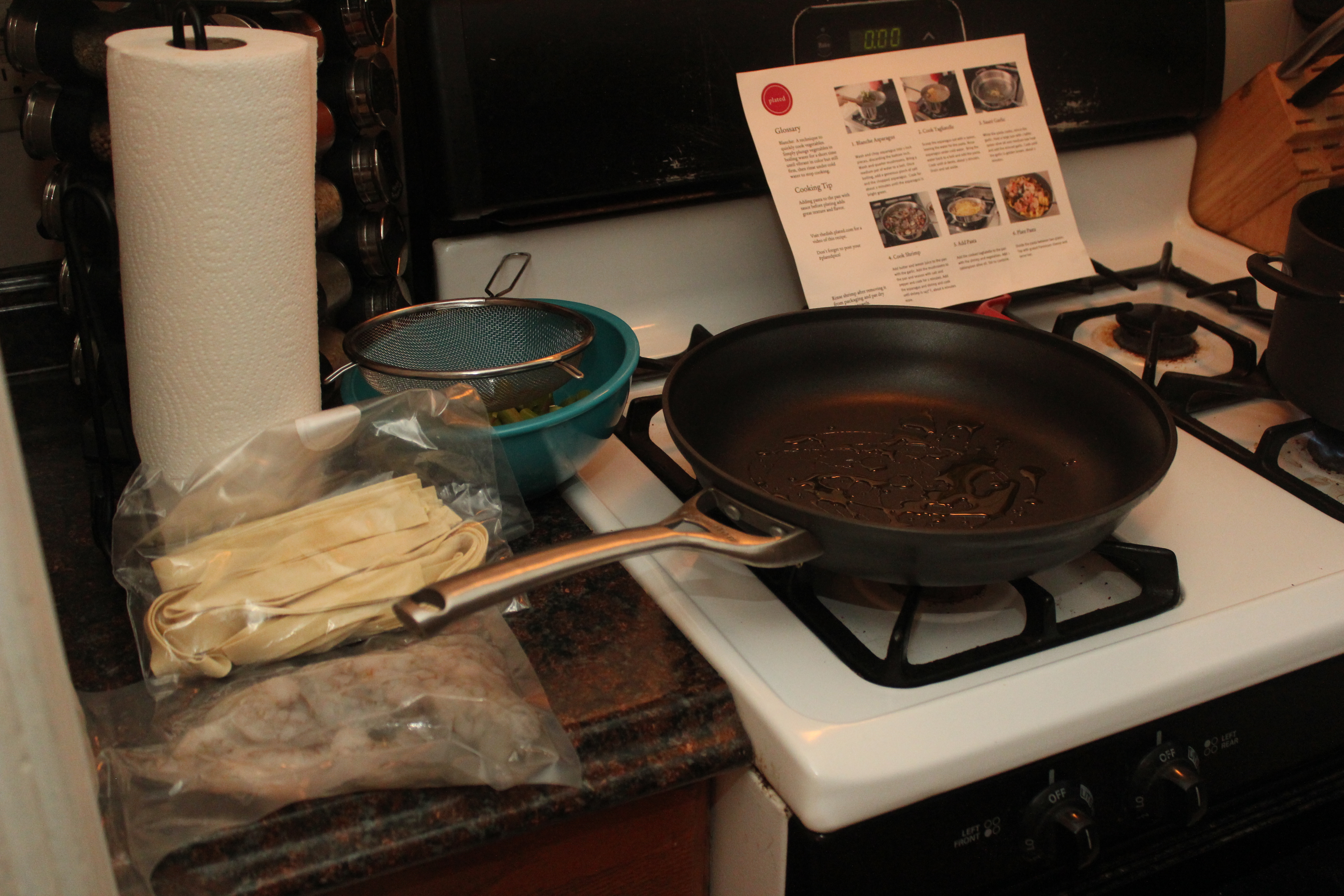 And then in 30 minutes or less, dinner is served. And you can wipe that sweat off your brow, and tell everyone how you rinsed and chopped and spent hours prepping this delicious meal for them.  A little white lie never hurt anyone after all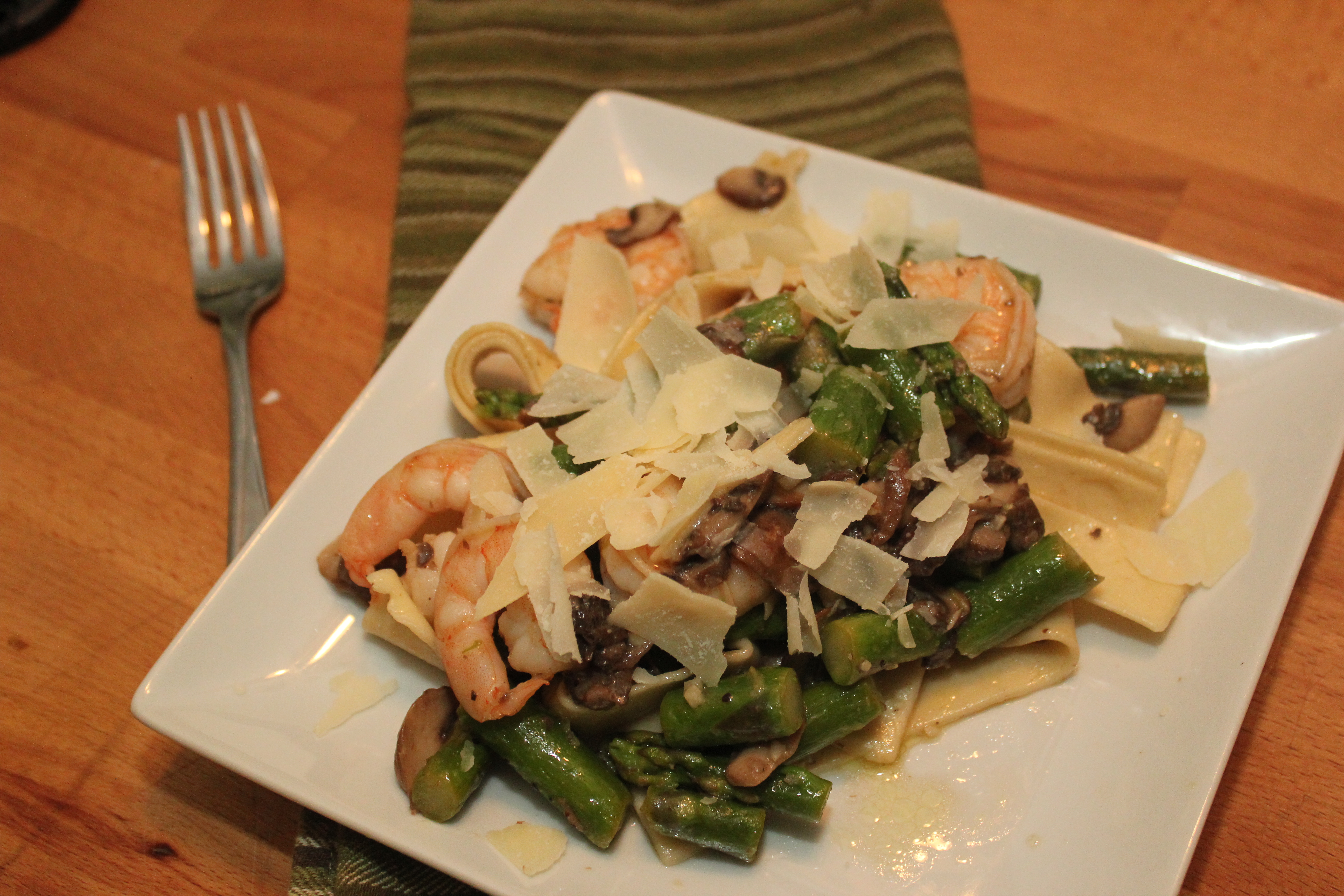 So do you believe it? Think it's too good to be true? Well, not only is it the gods honest truth, but YOU could be the lucky winner of 4 of your own Plated dishes and a free one month membership, which offers discounted pricing on future meals purchased. And all you have to do is enter by logging in through Rafflecopter below, liking us and Plated on Facebook and following us on twitter.  Easy as pie! And for the chance to not have to fuss over dinner for a couple nights? Well I'd say it's a no brainer – best of luck to everyone!