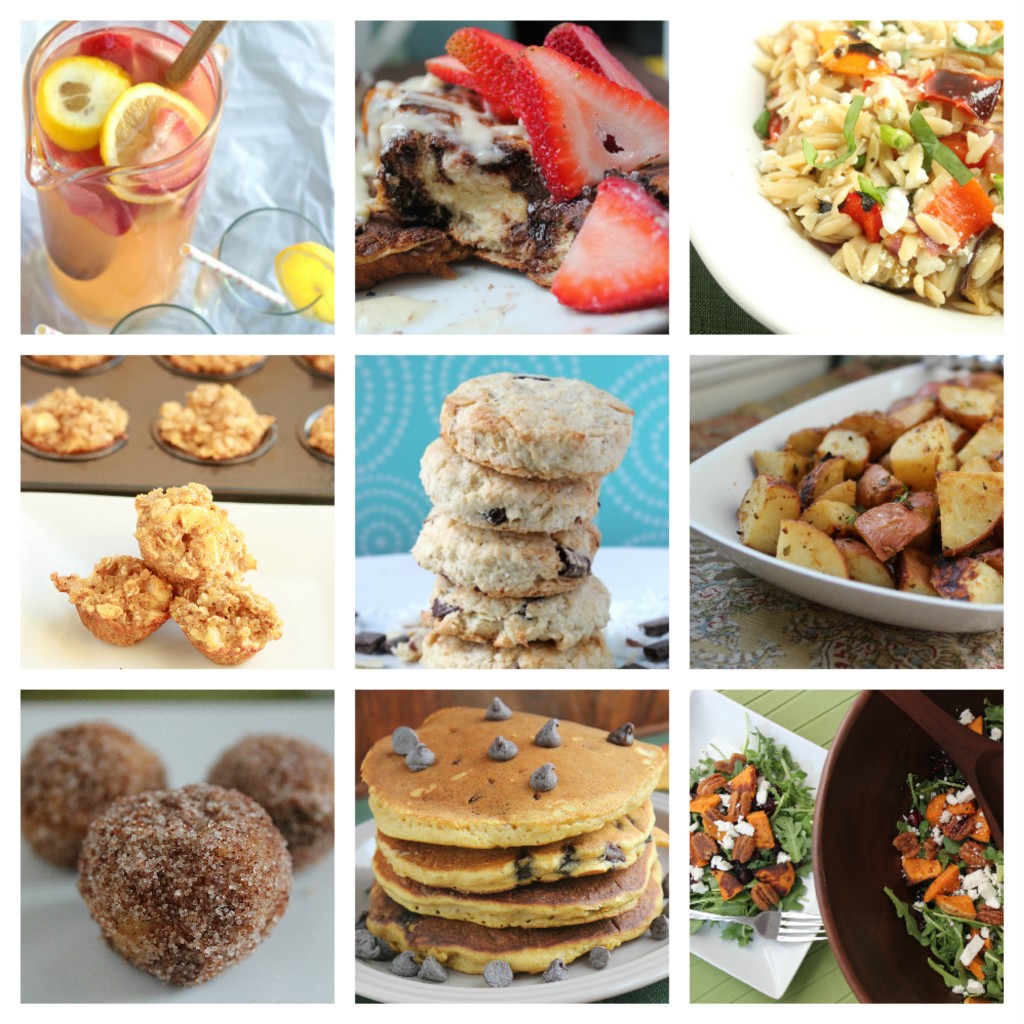 This past Sunday, my mom hosted an early Mother's Day Brunch for my grandmother and my aunts. She figured since she'd be waiting for me to cross the finish line (hopefully before sunset) on the real Mother's Day, it'd be a great excuse to get everyone together!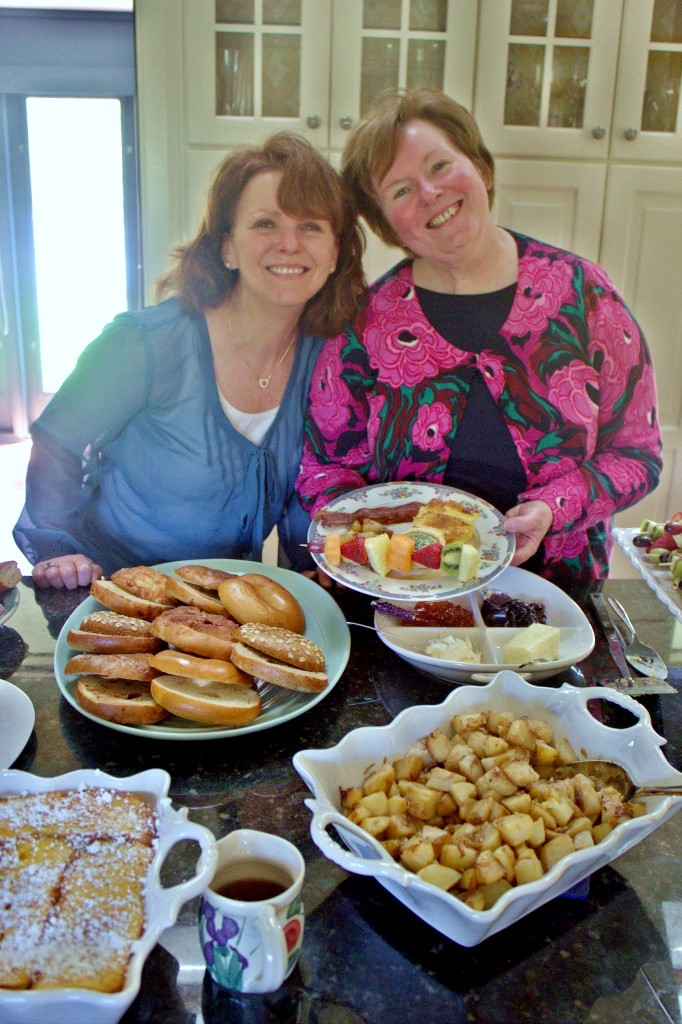 There was lots of good food like fruit on a stick…
And I got to pretend that this was my kitchen for a few hours (but then realized that this is my kitchen – damn). Please note Ina in the far left corner.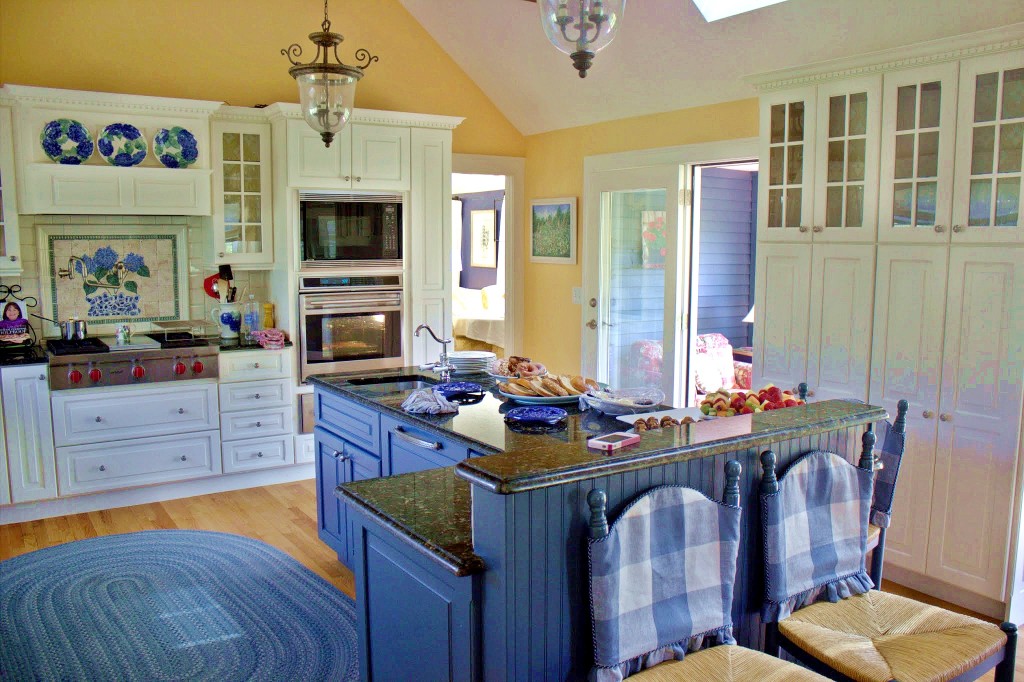 And I attempted to make these delicious Peanut Butter Chocolate Chip muffins by making a few tweaks on that delicious Pumpkin Chocolate Chip Muffin recipe that I have.  And, well, this is how they came out…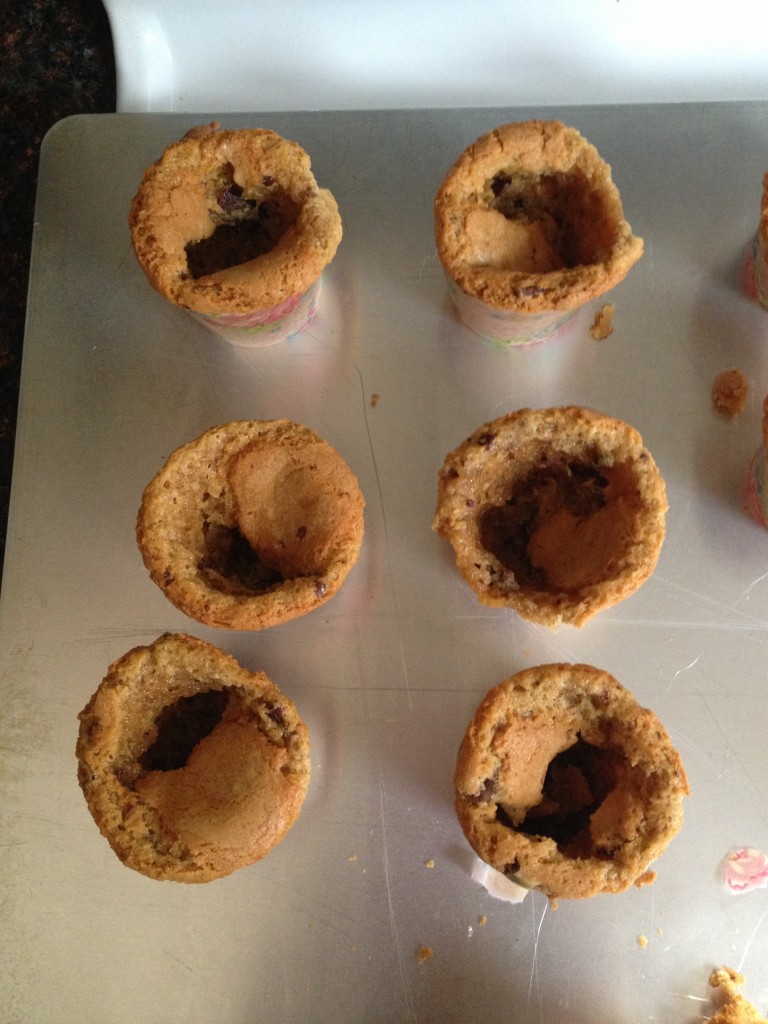 Proof that baking really is a science and that if you're not 100% certain on how 'substitutions' will fare, you should probably just stick with a recipe you know will work.  Ah well.  It wasn't all bad – my backup plan was these amazingly out of this world donuts from Union Square Donuts, which is conveniently located only a couple miles from our house.  Dangerous, dangerous information. They don't have an official website just yet, but some of their flavors include, but are not limited to, Chocolate Chipotle, Maple Bacon and the special of the day was Salted Caramel Bourbon.  Oh, and, they gave out free donut holes.  I mean, come on – really? Drop that Boston Cream from Dunkin Donuts immediately and get to their new location at 16 Bow St. Somerville, MA 02143!  Ok that's my pitch for the day.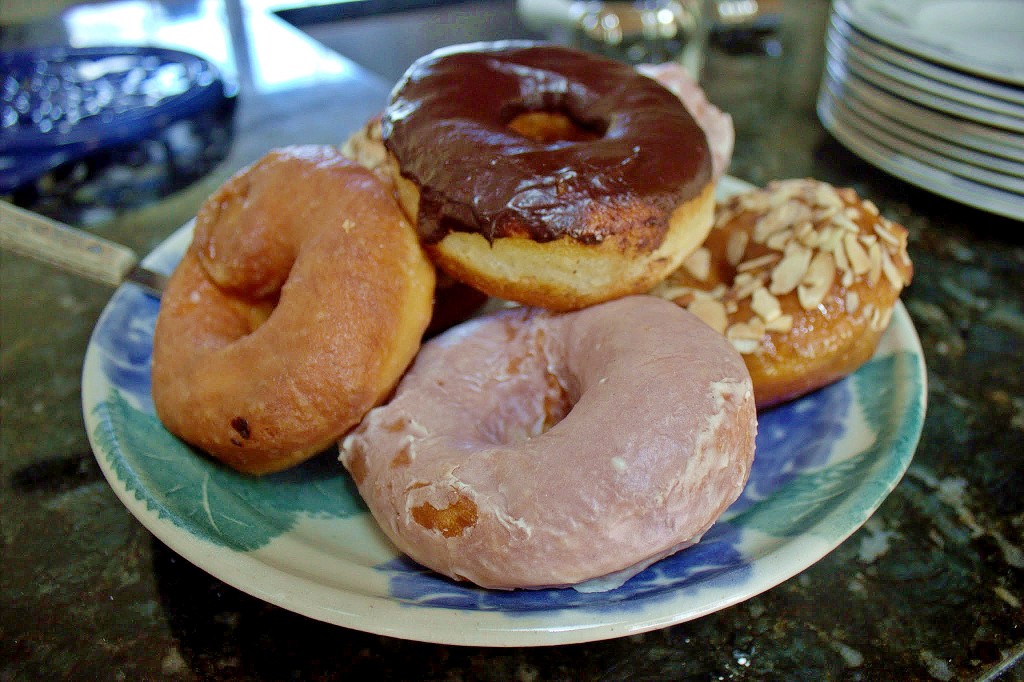 In truth, I was disappointed because I was hoping the muffins would be amazing and I could share them with you for Mother's Day this weekend – but then I realized how many other recipes I have that are just perfect for celebrating Mom on Sunday!
Whether you're doing the 'breakfast food' brunch thing, the 'breakfast and lunch/dinner food' brunch thing, or even just the 'liquid brunch' thing, these 10 recipes cover all your bases – some great salads, main dishes, extras and cocktails hand picked by MOI

(that's me in french).
Salads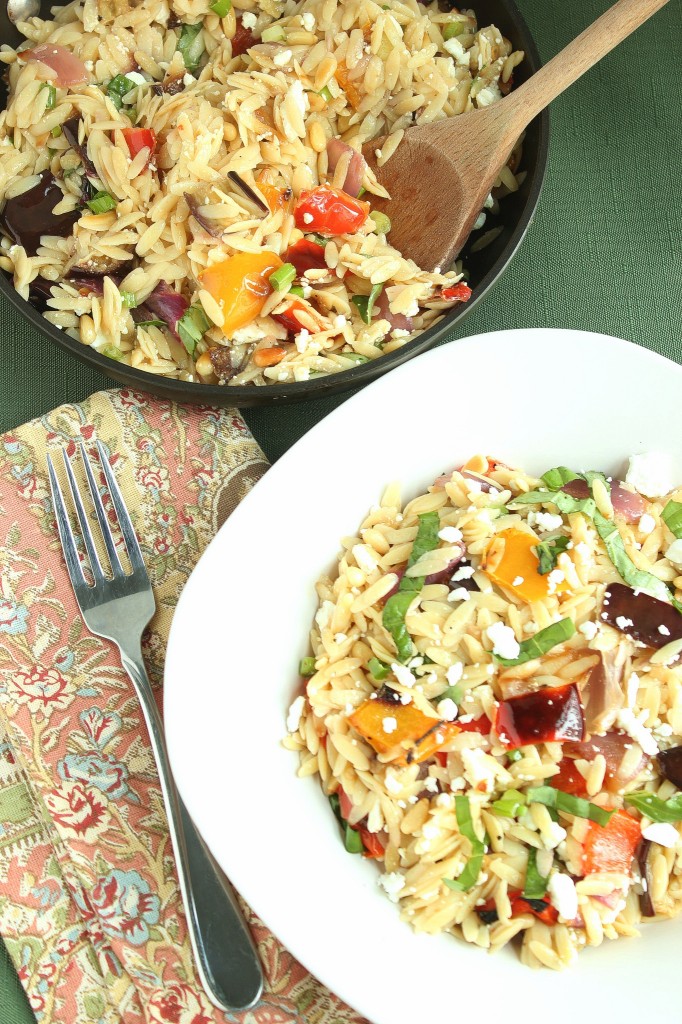 Orzo with Roasted Vegetables in a light Lemon Dressing
(pictured above) – A beautiful to look at and equally as enjoyable to eat light summery salad of colorful roasted veggies, orzo and feta cheese, tossed in a light, lemony dressing – compliments of our favorite kitchen diva, Ina Garten.
Arugula Salad with Roasted Sweet Potatoes, Feta Cheese and Candied Pecans
Peppery arugula paired with roasted sweet potatoes, cranberries, tangy feta cheese topped with sweet and crunchy candied pecans and tossed in a light orange zest dressing.
Main Dishes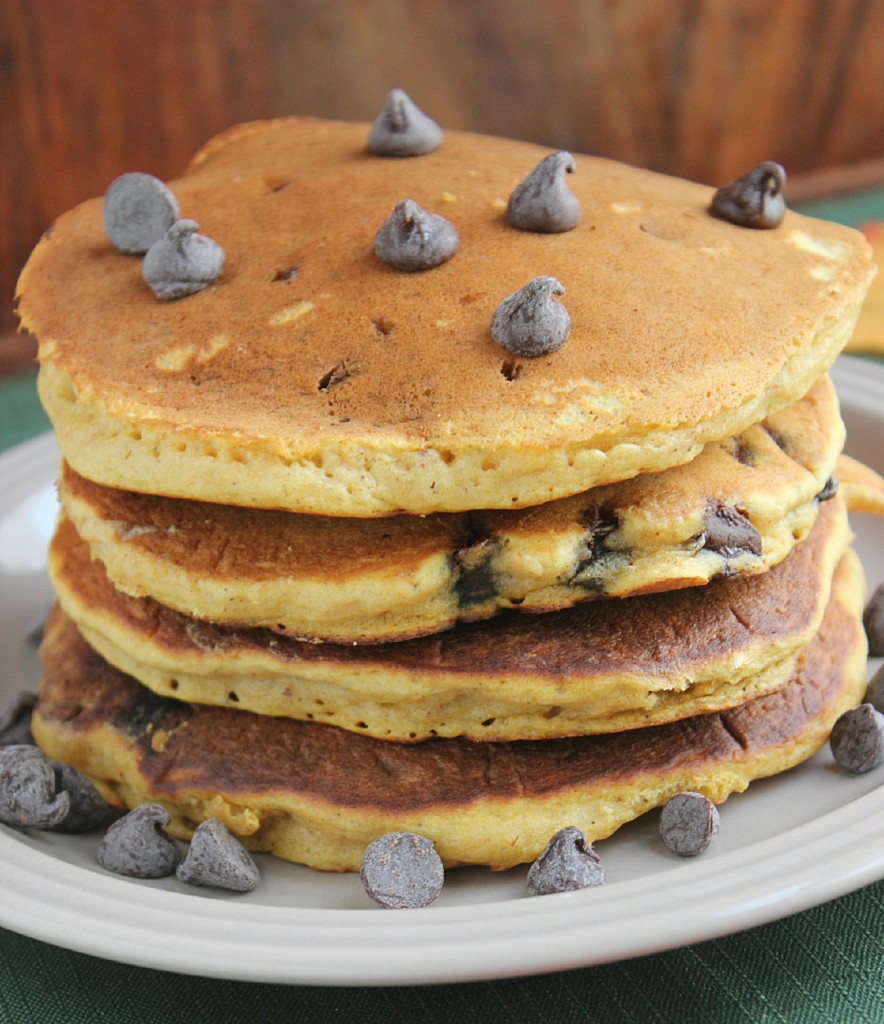 Pumpkin Chocolate Chip Pancakes
(pictured above) – A fall favorite that is perfect for breakfast ANY time of year! Light and fluffy pumpkin pancakes with sweet and melty chocolate chips scattered throughout.
French Toast with Goat Cheese Drizzle
Thick pieces of french toast made with challah bread with a sweet, goat cheese-based drizzle that will make you forget all about maple syrup!
Extras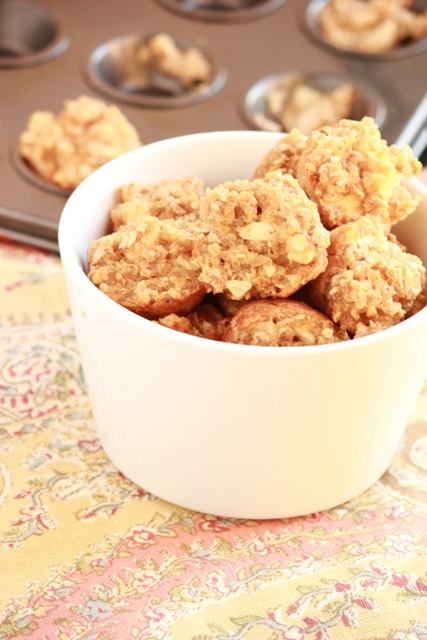 Apple Cinnamon Quinoa Bites
(pictured above) – Pinned over 34,000 times on Pinterest, these are a no brainer – healthy, sweet and like little apple cinnamon muffins made with the ultimate power food, quinoa!
Pumpkin Donut Holes
Don't stop with pumpkin chocolate chip pancakes – keep the pumpkin party going with these bite sized pumpkin flavored donut holes that have taken a cinnamon/sugar bath
Dijon Roasted Potatoes
Roasted potatoes with a tangy dijon mustard kick that will compliment any quiche/french toast/pancake/all of the above on Sunday.
Almond Joy Scones
Sometimes you feel like a nut – and when you do, these scones are packed with almonds, coconut and chocolate chunks, just like your favorite Almond Joy candy bar!
Cocktails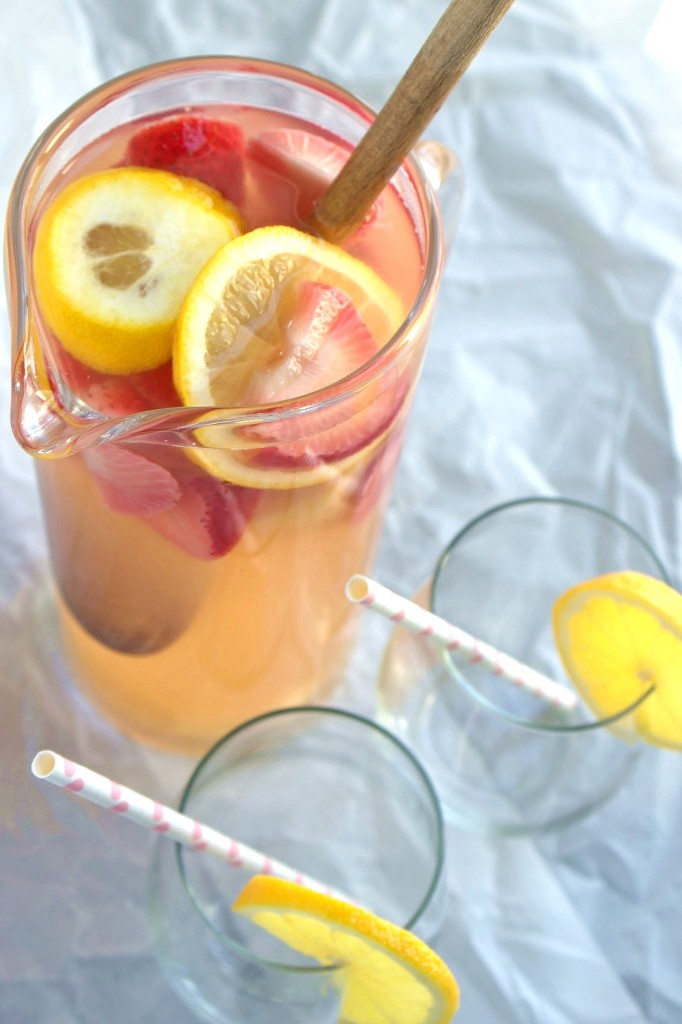 Spring Sangria
(pictured above) – A light, lemonade based and appropriately pink sangria that will have mom kicking her feet up, begging for a second glass (and maybe even a third)
Peach Iced Tea Sangria
Do you love Iced Tea? You'll like this sangria even more – tastes just like it – so sip with caution!
So there you have it – 10 surefire winners for Mom on her special day