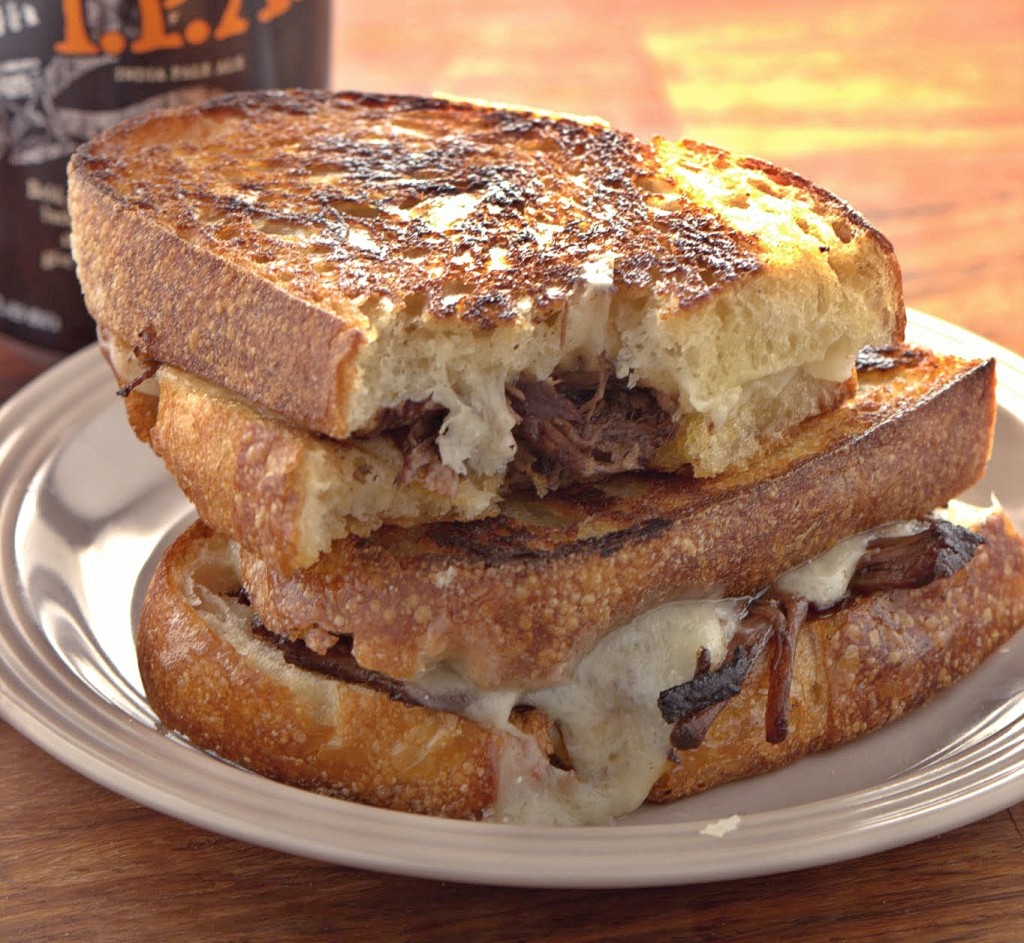 Last Friday was National Grilled Cheese Day.  I never really knew there was such a thing as this until I started food blogging – but man, was I missing out on a celebration!
There's something about grilled cheese that I think most of us can say makes us weak in the knees – the hot, gooey cheese sandwiched between two thick and crusty (hopefully buttery) pieces of bread.  That's the simple version.  However, there's a grilled cheese craze going on in the world, with people making the craziest and most unique combinations with this classic recipe (I mean check out Grilled Cheese Social – make sure you have a towel to wipe your chin).  So since I a) wanted to give National Grilled Cheese day the homage it deserved b) LOVE grilled cheese and c) have a lot more time on my hands these days, I decided to whip up some short rib grilled cheese.  I've seen some recipes out there, but I took one of my very first blog recipes, made some tweaks, and let's just say we will be eating this again – and again and again.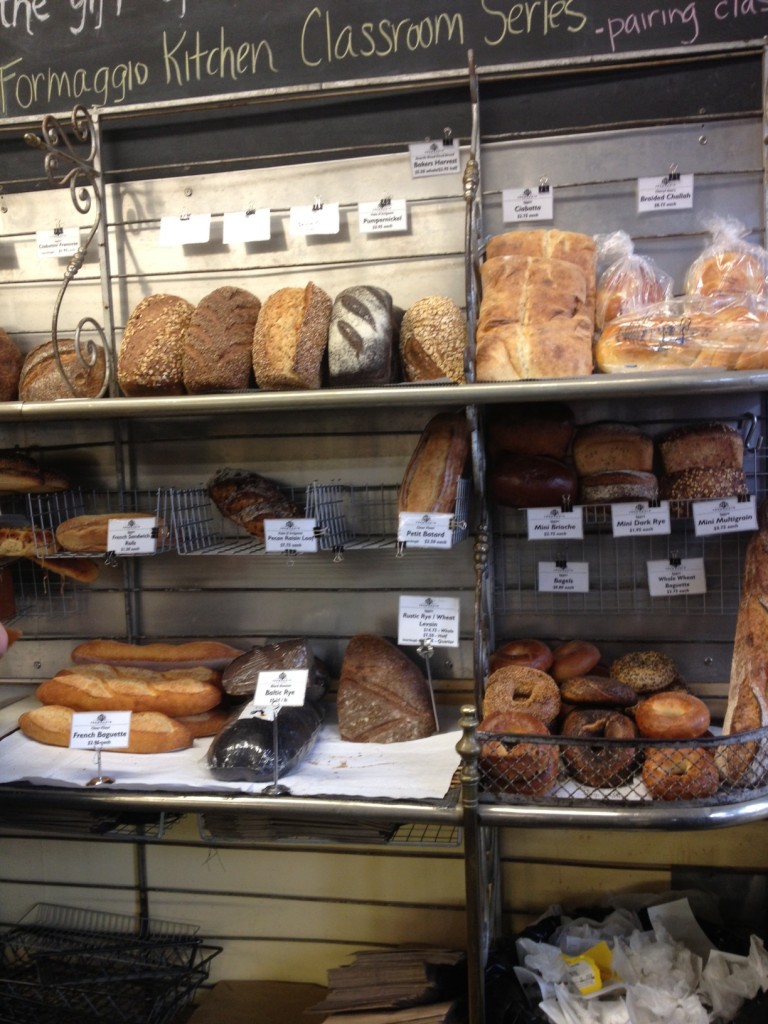 As far as the cheese selection goes, we have this great shop close to us called Formaggio Kitchen – truly a foodie heaven, especially if you're a cheese coneisseur.  Dave got me a gift card for Christmas, and I gotta say, I usually get really intimidated going in here.  If it's not a chevre from Trader Joe's or a block of Cheddar Jack from Cabot, I tend to end up scratching my head at cheese selection.  But I went in, told the woman behind the counter what I was making, and she made a great recommendation of Comte Les Granges. It's kind of a sweet and nutty cheese, very mild, but melted perfectly and really gave a different taste to a classic grilled cheese.  Of course though, if you don't want to get too fancy with your cheese, I think a cheddar or fontina would work just as nicely.  Experiment! Get cheesy!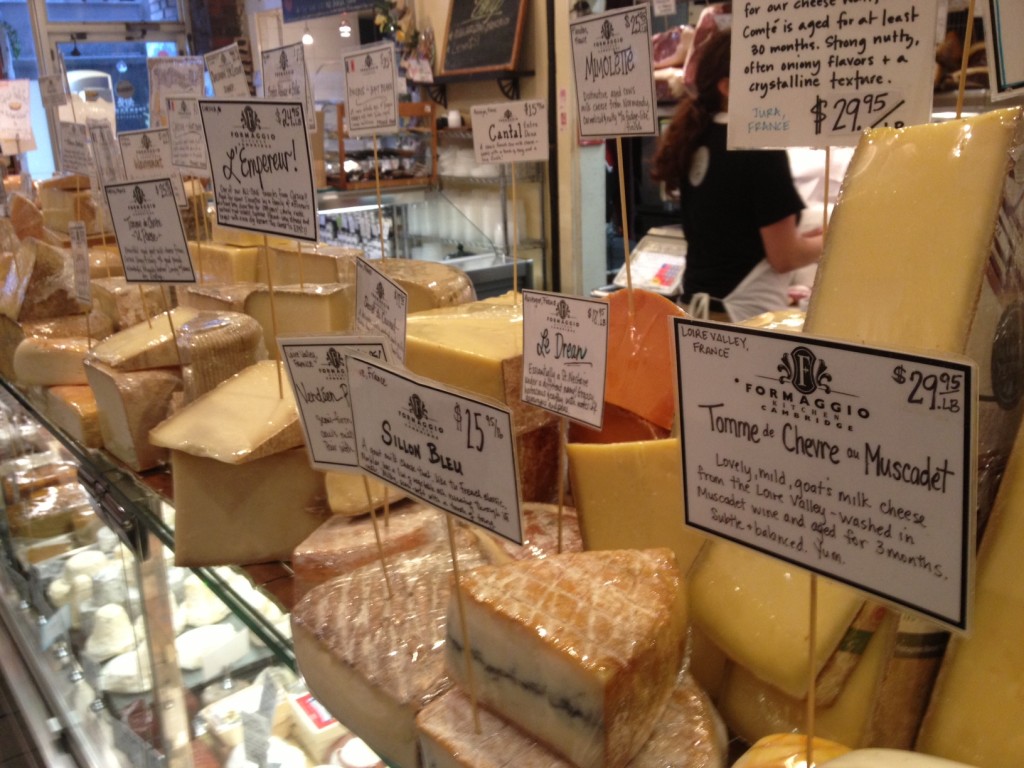 And with this particular short rib recipe, I used boneless ribs vs. bone-in, and honestly I don't think I'll ever go back to bone-in.  The few times I've made bone-in short ribs, while they taste delicious, they tend to get a little mangled because the bones fall out in the middle of cooking.  The boneless short ribs though held their shape perfectly and were tender and moist and shredded like a dream.  I would make this short rib recipe on it's own and serve with potatoes and veggies any day!  It's a labor of love, and takes a bit of time and patience, but the end result is a pay-off for being patient!
Ingredients
For Short Ribs

1lb boneless short ribs
Salt/pepper to taste
1 tbsp olive oil
1 medium/large carrot, diced
1/2 of a large onion, chopped
3 garlic cloves, chopped roughly
2 cups red wine
1 bay leaf
2 cups beef broth
2 tbsp brown sugar
2 tbsp ketchup
1 tbsp chilli sauce (I used the garlic flavored type)
1 tsp chili powder

For Grilled Cheese

8 slices of sourdough loaf
8 slices of cheese of your choice
4 tablespoons unsalted butter, softened, plus more for pan
Instructions
To Prepare the Short Ribs
Preheat oven to 325 degrees F.
Season short ribs with salt and pepper. In an oven proof skillet with a lid, sear short ribs until brown on either side (about five minutes total) Remove short ribs from skillet and set aside.
Add diced carrot and cook for about five minutes. Then add garlic and onion, sauteeing until carmelized (about 5 more minutes).
Return seared short ribs to the skillet and de-glaze with red wine, scraping all bits from the sides of the skillet. Add bay leaf and let simmer, allowing some of the wine to evaporate (about 3 mins).
In a small mixing bowl, whisk together the beef broth, brown sugar, ketchup, chilli sauce and chilli powder. Pour this mixture onto the short ribs and bring braise to a boil.
Once mixture has come to a boil, take the short ribs off of the stovetop, place the lid on and cook the short ribs in preheated oven for two hours, stirring occasionally
After 2 hours, turn oven down to 300 degrees F and remove the lid. For the next 40 minutes, cook the short ribs with the lid off, basting the ribs every 10 minutes with the juices. After 40 minutes, turn stove down again to 250 degrees F and cook for one more hour until tender (3 hours 40 minutes total cook time).
Remove short ribs from the skillet and shred. Set aside.
To Assemble the Grilled Cheese
Take your 8 slices of sourdough loaf and butter one side of each slice with about 1/2 tablespoon of butter (the softer the butter, the easier it will be to spread over the bread without tearing).
Take one slice, placing the buttered side down - place a slice of cheese, about 3/4 cup shredded short ribs, and then another slice of cheese, topping with another slice of bread, buttered side up.
Heat an electric skillet or pan to medium heat. Place the assembled grilled cheese, butter side down, onto the skillet. Let cook on one side for about 3-4 minutes, until that side becomes golden brown and the cheese starts to melt. Flip over with a spatula and then cook on the other side for another 3-4 minutes until both slices of cheese are completely melted.
Serve hot :)
http://www.andtheycookedhappilyeverafter.com/2013/04/21/short-rib-grilled-cheese/
Copyright And They Cooked Happily Ever After