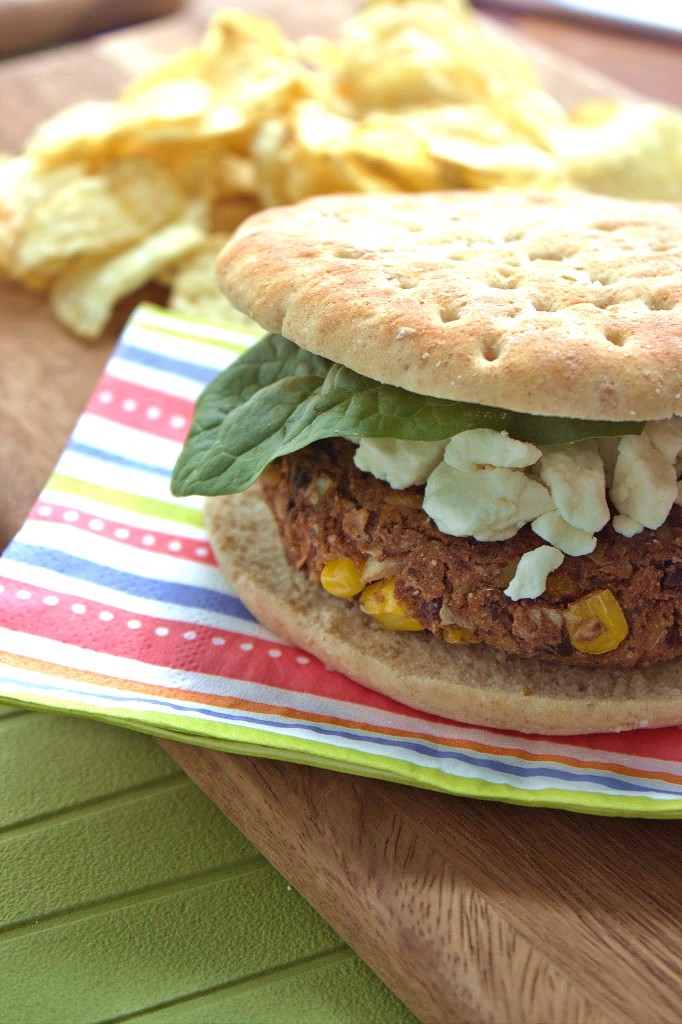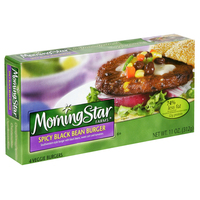 MorningStar farms makes an array of amazing healthy foods in a pretty green box, one of my favorites being the Spicy Black Bean burger.
I was never a huge 'veggie burger' person. I do however LOVE black beans (I mean, you can even make brownies with them!)
So on a whim, I decided to get these one day and have never turned back since. They are delicious, healthy and easy to reheat in the toaster oven for a quick lunch or dinner.
They are however, somewhat pricy. A box of 4 burgers ranges anywhere from $4 all the way up to $6! What in the world? They're beans! Not grassfed beef!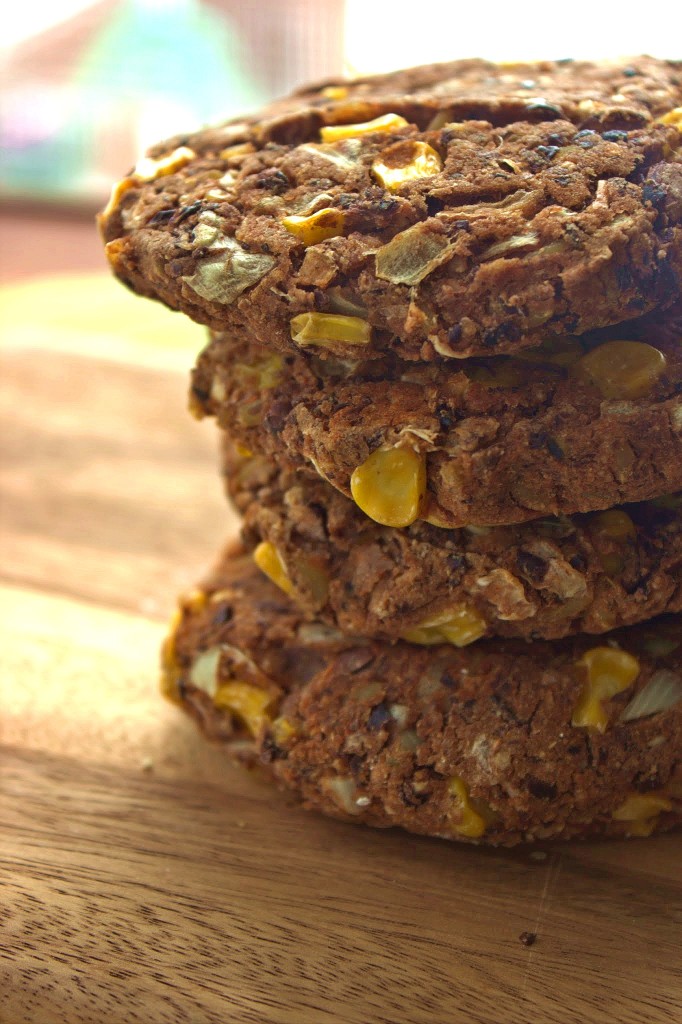 So I thought to myself that these can't be hard to make. I basically looked on the back of the box, eliminated all ingredients with 'phate' on the end of it, added a pinch of this and a dash of that, and whattaya know. They came out even BETTER than MorningStar Farms' (no offense MF – still love your green box!) And the best part is that I'm $4 – $6 richer!
This recipe will yield 4 large or 6 more medium sized burgers, perfect to freeze or store in the fridge for up to a week. They're also Weight Watchers friendly at only 4 points for the larger size patty or just a hair under 3 points for the smaller size.
Spicy Black Bean Burgers, inspired by MorningStar Farms
Ingredients
2 cups of Black Beans, pureed or mashed
1 small onion, minced
1 garlic clove, minced
1/2 cup kernel corn
1 egg white
1 tablespoon of tomato paste
1 teaspoon of garlic powder
1 teaspoon onion powder
1 teaspoon chili powder
1 teaspoon cumin
1/4 teaspoon red pepper flakes (or more if you prefer a little more heat)
salt & pepper to taste
1/2 cup breadcrumbs
Instructions
Preheat oven to 375 degrees F*** (see note below)
In a food processor, puree your black beans. If you don't have a food processor, you can just mash them with a wooden spoon. Place pureed black beans in a large mixing bowl and set aside.
Mince your onions and garlic and add to the black beans. Then add the corn.
Whisk together the egg white, tomato paste and all of your spices (including salt & pepper - a couple shakes of each will do). This will become a very thick paste. Add it to the beans/onion/garlic/corn in the mixing bowl.
Finally add your breadcrumbs to the mixture and mix it all together with a spatula (or even your hands) until all ingredients are combined. (Initially it may seem that the mixture is too dry, but if you really get in there and mix well, it will come together. You could always add another egg white though)
Take about 1/2 cup of the mixture (for the larger size patties) or 1/3 a cup (for the medium sized ones) and form it into 4 or 6 patties on a foil lined baking sheet.
Bake at 375 for ten minutes - flip the burgers - then cook on the other side for another 10 minutes.
Top with your choice of condiments - I sprinkled some fat-free feta and spinach and ohhhh baby!
© And They Cooked Happily Ever After
Notes
Large patty = 5 Weight Watchers Points Medium patty = 3.33 Weight Watchers Points
***6.11.15 - A lot of you folks have said that the burgers don't hold their shape very well in the oven. I recently started making White Bean Burgers like this one and this one (so delish!) and have been pan frying them over medium heat for about 3 minutes on each side and they hold their shape beautifully! Give it a try if you're not in love with the results from baking them.
http://www.andtheycookedhappilyeverafter.com/2013/02/23/spicy-black-bean-burgers-inspired-by-morningstar-farms/
Copyright And They Cooked Happily Ever After