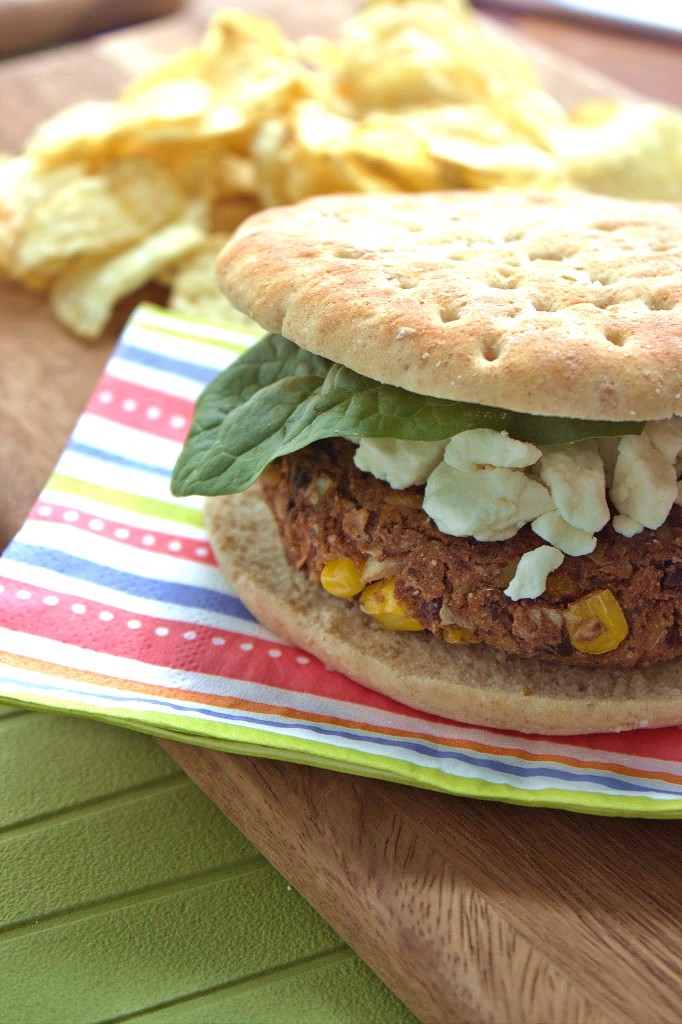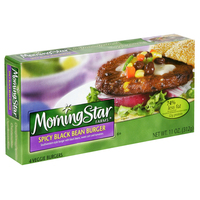 MorningStar farms makes an array of amazing healthy foods in a pretty green box, one of my favorites being the Spicy Black Bean burger.
I was never a huge 'veggie burger' person. I do however LOVE black beans (I mean, you can even make brownies with them!)
So on a whim, I decided to get these one day and have never turned back since. They are delicious, healthy and easy to reheat in the toaster oven for a quick lunch or dinner.
They are however, somewhat pricy. A box of 4 burgers ranges anywhere from $4 all the way up to $6! What in the world? They're beans! Not grassfed beef!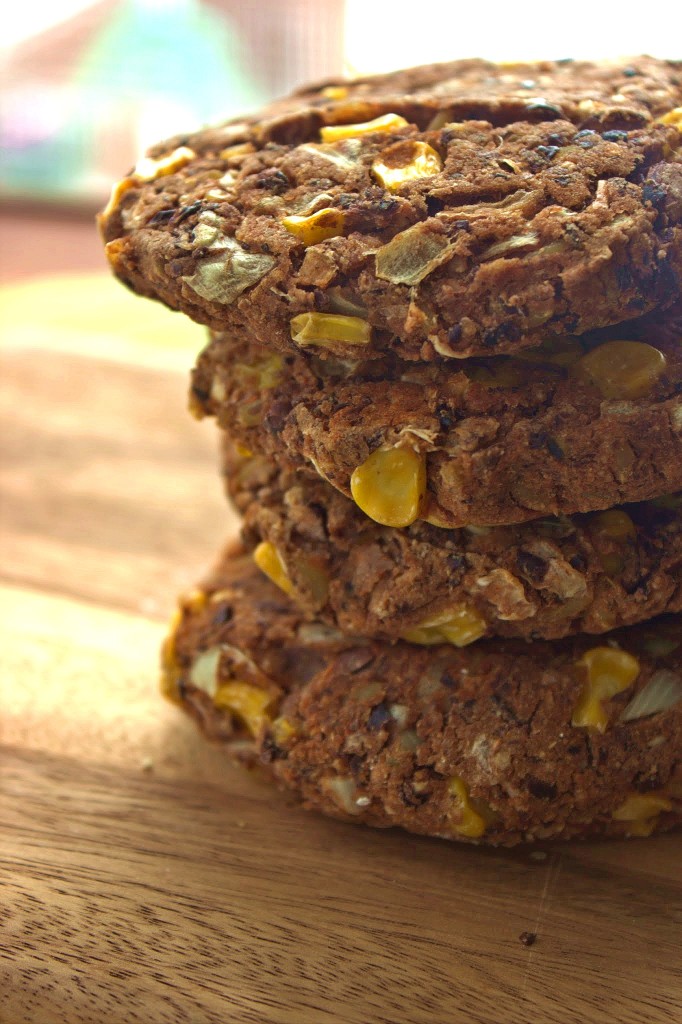 So I thought to myself that these can't be hard to make. I basically looked on the back of the box, eliminated all ingredients with 'phate' on the end of it, added a pinch of this and a dash of that, and whattaya know. They came out even BETTER than MorningStar Farms' (no offense MF – still love your green box!) And the best part is that I'm $4 – $6 richer!
This recipe will yield 4 large sized burgers, perfect to freeze or store in the fridge for up to a week. They're also Weight Watchers friendly at only 4 points per patty!
Black Bean Burgers Inspired by MorningStar Farms
2017-10-18 12:41:03
A healthy, vegetarian alternative to burger eating - these Black Bean Burgers are just like MorningStar Farms'!
Ingredients
1 egg
1 tablespoon of tomato paste
1 teaspoon of garlic powder
1 teaspoon onion powder
1 teaspoon chili powder
1 teaspoon cumin
*1/4 teaspoon red pepper flakes (or more if you prefer a little more heat)
salt & pepper to taste
1 15oz can of black beans, rinsed and pureed or mashed
1/2 small onion, minced
1/2 cup kernel corn
1/4 cup breadcrumbs
Instructions
In a small mixing bowl, whisk together your egg, tomato paste, garlic powder, onion powder, chili powder, cumin and red pepper flakes to make a paste.
Add the paste mixture to a food processor, and then add your black beans. (If you don't have a food processor, you can just add the paste and the beans to a mixing bowl and mash together with a wooden spoon). Puree your black beans and paste together until smooth.
Empty your bean mixture into a mixing bowl, and then fold in your onion, corn and breadcrumbs.
Divide the mixture into 4 patties and cook in a large skillet over medium heat for 6-8 minutes on each side. Top with your favorite burger toppings or toss in the freezer for a quick dinner or lunch.
Notes
Please note this recipe has been adapted slightly from it's original version, posted on 2/23/13
You can omit the red pepper flakes for a non-spicy burger
And They Cooked Happily Ever After http://www.andtheycookedhappilyeverafter.com/