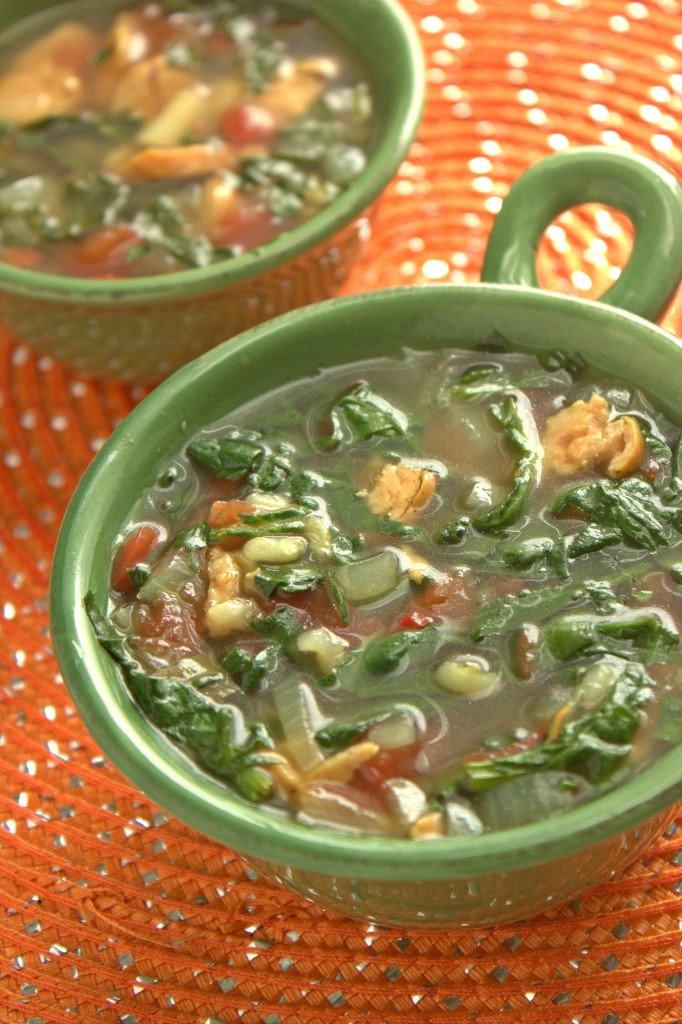 In most scenarios, the word 'bitchin' is a good thing –
"Hey man, that car is bitchin'"
"That trip was bitchin'"
"These cookies are bitchin"
In this case, it's quite the opposite.
Last year, I shared with you all the dilemma of Dave and I and our somewhat "challenged" kitchen set up.  Welp – it's another year – same kitchen – that I do the same 'bitchin' about almost every day.  And that's what this series is geared towards – the challenge of making culinary magic in a less than magical kitchen set up.  Someday I'm sure we all hope to have more natural sunlight oozing through the kitchen windows than we know what to do with, fingerprint-free stainless steel appliances and kitchen tiles where the grout is the color it was originally intended to be.  But our sucky kitchens of the present will make us appreciate that 'dream kitchen' of the future.
So do you smell what I'm steppin' in? You feel my pain? Maybe you prep your ingredients on the coffee table in your living room, or are still the proud owner of one of those nifty little micro-fridges that seemed so convenient for a college dorm room.  Share your kitchen challenge with us, along with a recipe that 'works' for your fellow 'my kitchen sucks' man.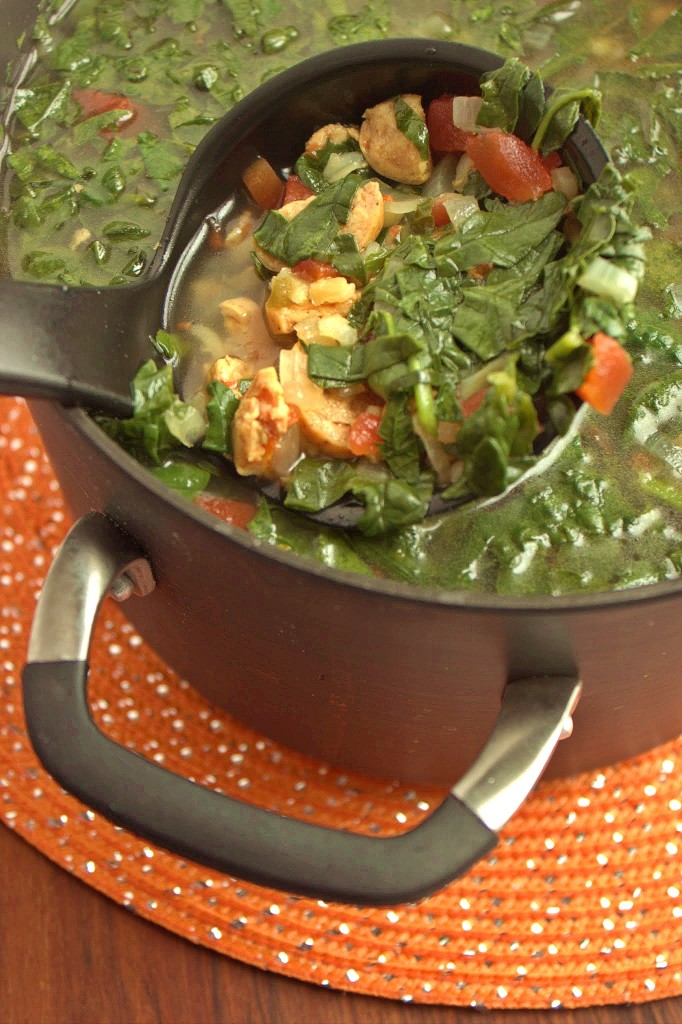 Today's first installment is from one of my oldest friends from home, Casey.  She's a city girl – a NEW YORK CITY girl – and has been for years.  She works for NBC and has canoodled among the likes of Tina Fey, Steve Carell and she used to see Meredith Vieira on the elevator – like on her way to the bathroom.  As she's become accustomed to her big city lifestyle, she's also become accustomed to her little kitchen lifestyle, since they often times go hand and hand.  Sometimes when we're all together for the holidays, chattin' about food and cooking, Casey will gaze off into the distance with her head tilted on her hand and say "I really wish I had a freezer", which makes us chuckle, because freezers seem so 'status quo' – but this is not the truth for everyone!
So come on Case, let's hear that Kitchen Bitchin'!

ATCHEA: What are your living accommodations, more specifically your kitchen accommodations?  Tell us a little about your kitchen – the general layout – appliances/tools/etc. you have and which ones you use the most and your 'system' for making it all work.
I live in a teeny studio apartment in Hell's Kitchen NYC — fantastic for location, but not so much for space.  Living in a studio means that I have one room that essentially serves as my living room, bedroom, dining room, foyer, etc.  Where I am luckier than some, I suppose, is that my kitchen is semi-separate from the rest of my living area.  There is a short hallway that connects my living area to my bathroom.  On one side of the hallway: my closets.  On the other side: my kitchen.  My kitchen is about as basic as it gets: I have a stove w/ an oven, a mini-fridge underneath my small section of counter space, and the smallest kitchen sink known to man.  Because my space is so small and storage is lacking, I try to keep things pretty simple and stick to only keeping things around that I can't live without.  In my kitchen, my 'essentials' include my knife set, cutting board, Cuisinart mini food processor, my sieve, and my stock pot.  With my sink being so small, I try to minimize the number of dishes I use and one pot meals are a great way of doing that!  I love making soup, especially in the winter, and can pretty much make any soup that I want with my kitchen essentials. 
ATCHEA: If you could have one thing in your kitchen that you don't have now because of space constraints, what would it be?

As silly as it sounds, if I could have one thing in my kitchen that I don't have now because of space, it would be a freezer!!    It would be great to have a place to store up soups, sauces, and ice cream!  I would also love to someday have a KitchenAid stand mixer.  I love to bake and can't wait to one day have one of these!
ATCHEA: One thing you love and one thing you hate about your small kitchen:
Probably the thing that I love most about my kitchen is that I always have fresh food around.  Since I don't have much storage, I'm always replenishing my food supply with fresh ingredients.  Also, my small kitchen (and my apartment in general) has taught me some great organizational skills!  There are many, many things I hate about my kitchen, but what I hate the most is probably my lack of freezer!!  I can deal with the lack of storage and small counter, but if there was one thing that I could change, the freezer would be it!
ATCHEA: share a recipe that you love that works well in your kitchen with the 'stuff' that you have!
Below is a delish one pot recipe that I got from my Nana and is a staple for me in the winter: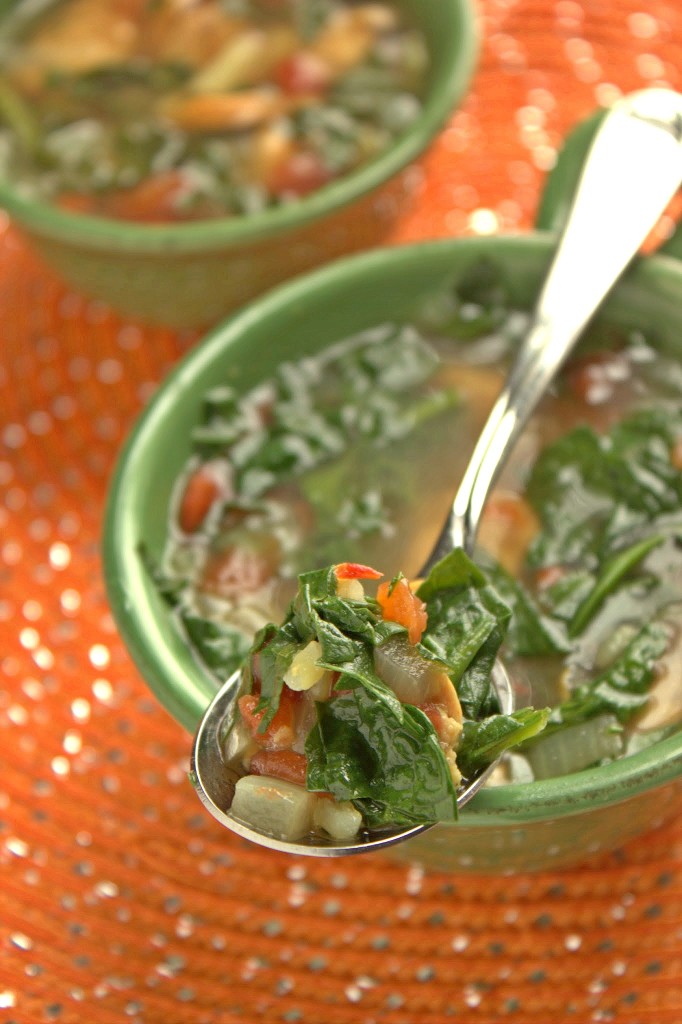 Casey's One-Pot Italian Sausage Soup
Ingredients
1 tablespoon of Olive Oil
1 Medium Onion, finely chopped
4 to 5 links of pork or turkey sausage (about 1 lb. -- I prefer turkey to make it a little leaner, but - my Nana and mom both use pork)
12 cups of chicken stock (I like College Inn brand for this soup, but whichever brand you like best -- or if you make it yourself -- will work)
1 - 14.5oz. can of diced tomatoes
1 cup rice
1 bag of baby spinach
Shredded mozzarella (optional)
Instructions
Heat a tablespoon of olive oil in a stock pot.
Remove the casings from the sausage and crumble. Add into stock pot and brown. Add onions and cook until soft. Add chicken stock and diced tomatoes. Bring to a boil.
Add rice and cook according to instructions on the package. I use regular rice, so it cooks for about 45-50 additional minutes, but instant can also be used.
Shortly before removing from heat, add the spinach until it wilts.
Serve topped with shredded mozzarella for added flavor. This makes about six 2 cup servings.
*ATCHEA notes: I actually used Chicken Sausage when I made this, which was also delicious! And I think if you prefer a thicker 'stew-like' soup, you could cut the amount of the chicken stock in half
http://www.andtheycookedhappilyeverafter.com/2013/02/21/the-kitchen-bitchin-recipe-series-caseys-one-pot-italian-sausage-soup/
Copyright And They Cooked Happily Ever After
And, if you or someone you love have a kitchen worth bitchin' about, let us know! We'd love to feature you!